#IMLive19 Day 2 Recap: The Future of Marketing & Saying "Goodbye" to IMPACT Live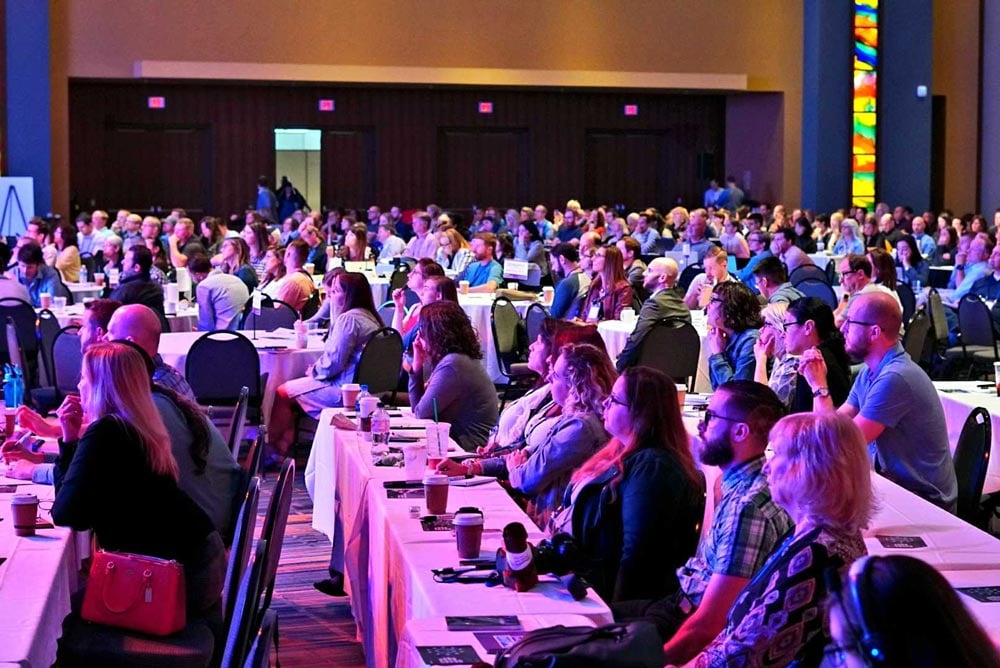 I can't lie.
After three years, it's hard to see IMPACT Live as we currently know it end.
When we held the first event in 2017, everything was much smaller — the venue, the attendee numbers, the team behind it — but what hasn't changed (and won't as we evolve into Digital Sales & Marketing World) is the heart and soul that has always gone into its execution and, of course, the inspiration and kinship we all leave with.
Connecting over 1,500 attendees in three years, the last-ever day of "IMPACT Live" was an action-packed one that may have closed one chapter for our event, but, at the same time, focused heavily on the future of marketing and sales for all of us.
Yesterday at IMPACT Live 2019, in addition to hearing some more inspiring success stories from the IMPACT clients (Aquila, Mazzella, and La-Z-Boy Southeast) as well as our amazing event sponsors Design Pickle, Vidyard, & Verblio, we enjoyed 10 inspiring talks from some of the industry's biggest names.
Speaker Highlights
Brian Fanzo: Press The Damn Button
"Whether you're a leader in a Fortune 500 business, a small business owner, or an entrepreneur, every person (and every brand) has a story to tell. In this session, Brian shares his game plan for the importance of telling your story, how to stand out from the noise, and where to get started. It doesn't matter if you're starting a blog, launching a podcast, going live on Facebook, or creating a video series for YouTube, you must shift your mindset, create a strategy, and most importantly…PRESS THE DAMN BUTTON!"
Great start to the final day of #IMLive19 with @Impactbnd @iSocialFanz! #beyourself #CustomersWantTransparency #WriteLikeYouTalk pic.twitter.com/cpZxn37c20

— Wepco Plastics, Inc. (@WepcoPlastics) August 7, 2019
Putting content out is easy. Putting content out at the right time will change your business. @iSocialFanz #IMLive19 pic.twitter.com/OeYN0cOU1N

— Steph Nissen #IMlive19 (@stephnissen_) August 7, 2019
At #IMLive19:@iSocialFanz: "Who of your leaders are perfect?"

Audience:
TAYLOR SWIFT!
JESUS! pic.twitter.com/eRQaR6vIpy

— Liz Murphy (@naptownpint) August 7, 2019
Stacy Willis: The Website 6: Principles to Create The Perfect Inbound Website
What makes up the perfect inbound-focused website? Stacy Willis shared the six features you should be looking for.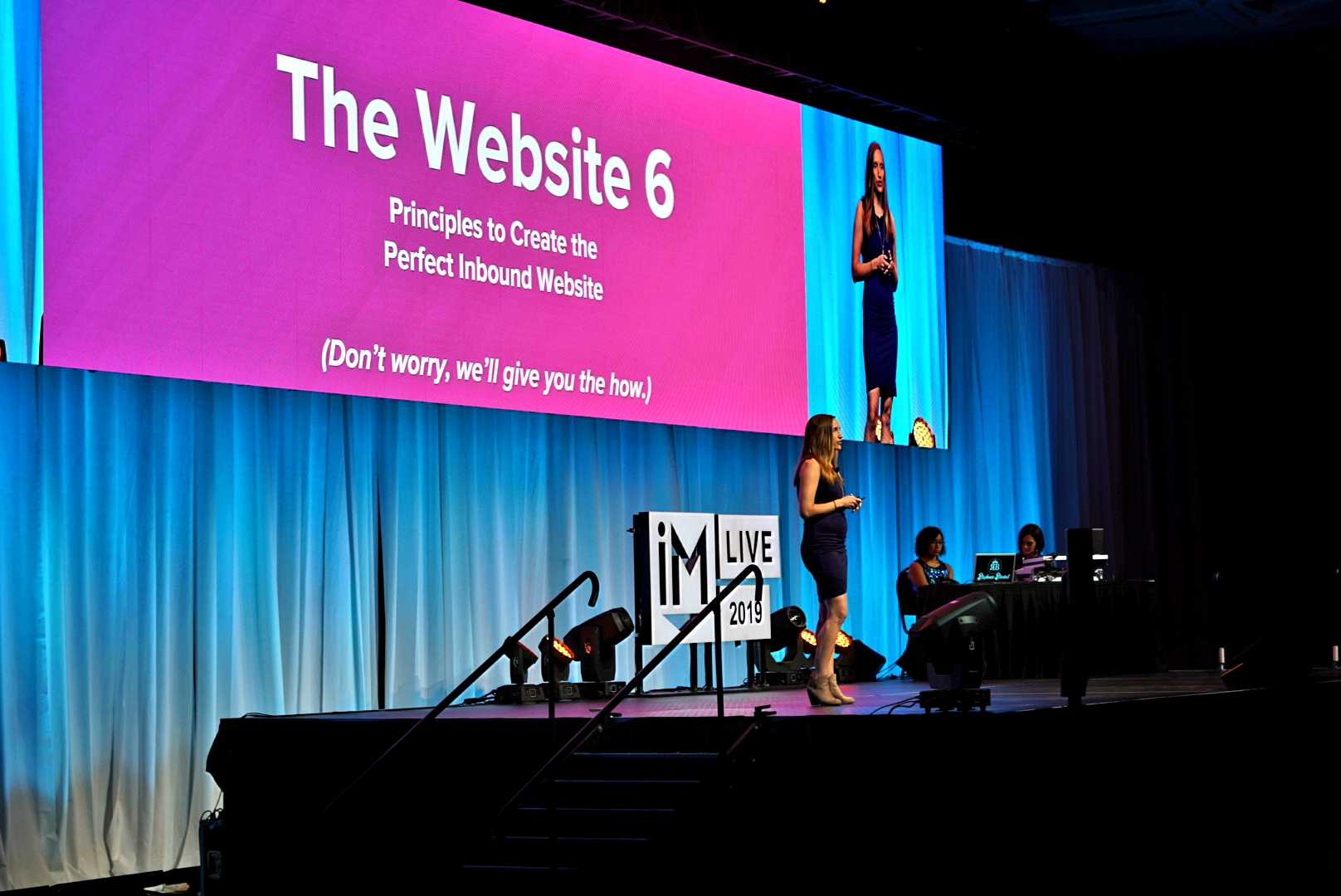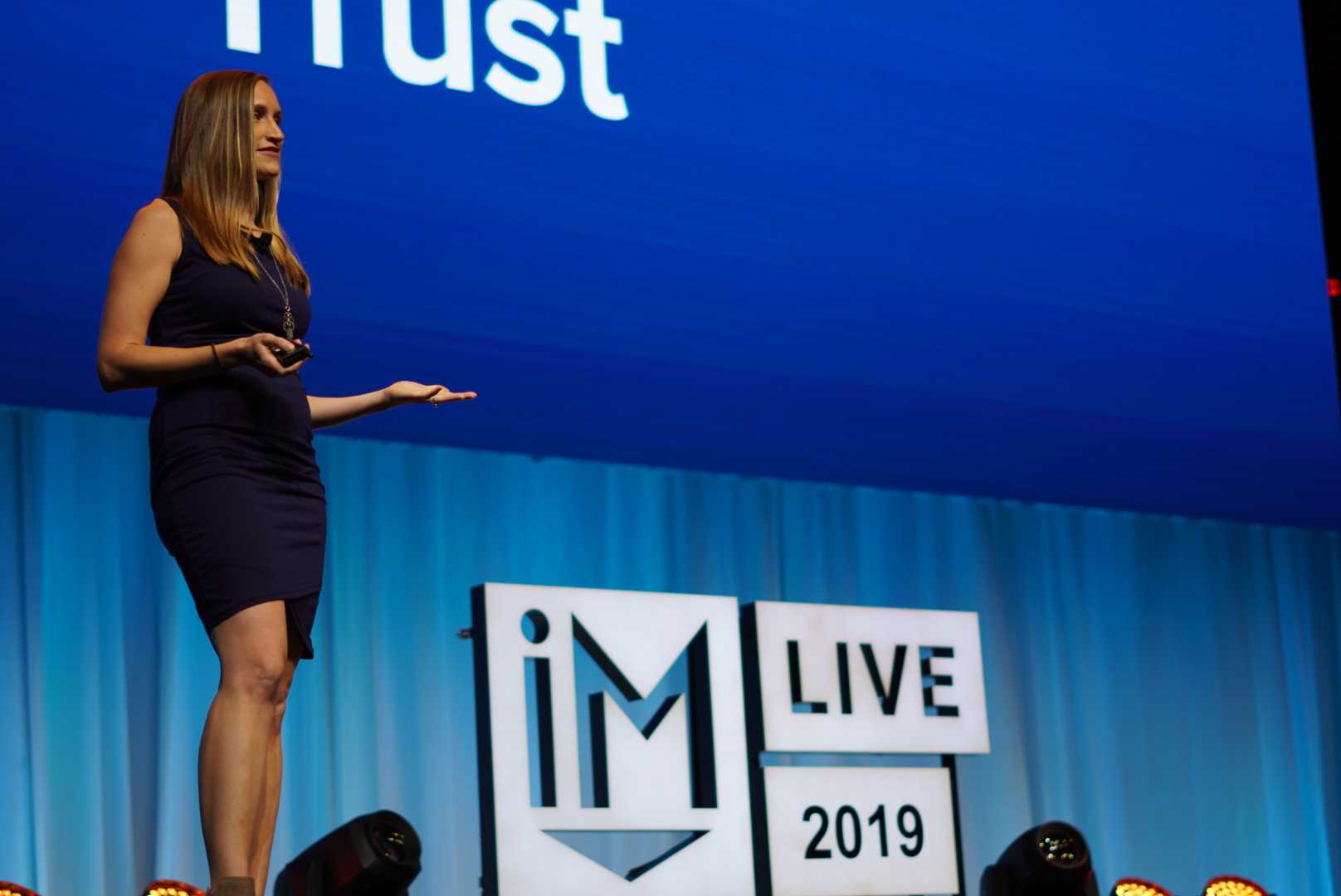 Franco Valentino: SEO in 2019
Search engine optimization in 2019 is about more than simply keyword optimization. In this talk, IMPACT's own SEO consultant, Franco Valentino, shared dozens of his technical SEO secrets that every brand should be implementing including schema and server advice.
Shoutout to all the nerds at #IMLive19! Get ready to nerd out with @francovalentino on SEO! pic.twitter.com/nSoXApulFt

— IMPACT (@Impactbnd) August 7, 2019
@francovalentino giving an extremely well speech on SEO at #IMLive19 //#BTCT pic.twitter.com/baqpg2wRoc

— KOGGER AS (@KoggerA) August 7, 2019
Thanks for the shout out @francovalentino! Get that social proof, fam! #IMLive19 pic.twitter.com/wQ6cA9gtJA

— Stephanie Baiocchi (@stephbaiocchi) August 7, 2019
Note to self: Stop being terrified of technical SEO and spend the time to get way better at it over the next 12 months. #IMLive19 pic.twitter.com/1Kkxkhd67l

— Tony Paille (@Tony_Paille) August 7, 2019
Tyler Lessard: Focus on Video
On the first day of IMPACT Live 2019, Vidyard's VP of Marketing, Tyler Lessard promised to give the team at Pet Food Experts a "video marketing makeover" overnight and he certainly delivered. He shared how he tackled three focus areas for the brand (awareness & education, getting to know the brand, and buyer engagement) and shared four hilarious finished products.
Yesterday, @tylerlessard and @vidyard vowed to give Stacy from Pet Food Experts a video marketing makeover. Did Tyler work his magic? We're about to find out! #IMLive19 pic.twitter.com/mnk2EK2qNg

— IMPACT (@Impactbnd) August 7, 2019
.@tylerlessard about to perform his magic trick! #IMLive19 @vidyard pic.twitter.com/CUTK7o7nz5

— Gunjan Marwah (@Gunjan_Marwah) August 7, 2019
Wow! @vidyard knocked out an authentic & REAL demo that impressed the whole #IMlive19 audience! 😹 pic.twitter.com/6Y8LORYfZc

— Lisa Cole Miller (@lisacolemiller) August 7, 2019
Wow!
Was huge fan of @tylerlessard and @vidyard but he out did himself doing a live use case picking a company day 1 and then doing all kinds of sample videos they should create!! Tyler you are the man #PressTheDamnButton #IMlive19 pic.twitter.com/Mwz3VHa8Gc

— Brian Fanzo 😎 iSocialFanz (@iSocialFanz) August 7, 2019
Zach Basner: The Selling 7
"You don't need to hire an outsourced video production company or pay an arm and a leg to produce the majority of videos that get business results.
When you know the right type of video to make, what to ask to keep your "talent" comfortable in front of the lens, and how to pull it all together, you can do it in minutes. Zach will prove it as he shares his secrets with you while he creates a video right on stage!"


The Video Master himself Zachary Basner, talking about The Video 6, a great video strategy if you want to create great videos! 🎬🎬🎬🎬. #imLive19 #BTCT @Impactbnd pic.twitter.com/i9HJ3XyH0o

— KOGGER AS (@KoggerA) August 7, 2019
Mari Smith:

Facebook Marketing In a Changing World: Your Road Map for The Future

"Facebook users have long associated the platform with News Feed. That's changing, and fast, says Mark Zuckerberg. Catering to short attention spans—coupled with users' desire for more private and ephemeral sharing—messaging and Stories are growing the fastest.

Facebook also continues to place massive emphasis on video, determined to become a major player in digital streaming television. How can marketers make sense of all this and focus on the right mix today to get the right results tomorrow?"


@MariSmith sharing such a powerful story about her connection to Facebook. Can't wait to learn more from the Facebook marketing queen #IMLive19 pic.twitter.com/GZszf9wadP

— Emma Sepke (@Emma_Sepke) August 7, 2019
Pro tip: upload a list of your existing customers to Facebook to create a lookalike audience. @MariSmith #IMLive19 pic.twitter.com/oFkGcENSyD

— IMPACT (@Impactbnd) August 7, 2019
Stories must be on social media marketers content plan.... as Zuch is moving everything away from the news feed! @MariSmith #IMlive19 pic.twitter.com/3Qp4cYa66w

— Brian Fanzo 😎 iSocialFanz (@iSocialFanz) August 7, 2019
Kathleen Booth: How to Take Your Content Marketing to the Next Level
Creating content on their website is the least that a brand can do these days. What's the next level? Enter brand publishing. IMPACT VP of Marketing Kathleen Booth shared the five stages from content marketing to brand publishing and how you can kickstart your transformation.
How can your brand make the shift from content marketing to brand publishing? @WorkMommyWork #IMLive19 pic.twitter.com/KecAot8VBM

— IMPACT (@Impactbnd) August 7, 2019
Where do you fall on the content marketing spectrum? #IMLive19 pic.twitter.com/EOv78XknLr

— Emma Sepke (@Emma_Sepke) August 7, 2019
Brian Halligan: The New Playbook for Disruption
There's more than one way to disrupt an industry. In this thought-provoking talk, we were honored to have HubSpot's CEO Brian Halligan dive into his theory of "experience disruption" and how even smaller companies can achieve it.
Is this real life?! So excited to see @bhalligan at #IMLive19 pic.twitter.com/AKKLgPIcbl

— Emma Sepke (@Emma_Sepke) August 7, 2019
The one and only @bhalligan telling us about "markets of one." #IMLive19 pic.twitter.com/sIDvne9NBh

— Stephanie Baiocchi (@stephbaiocchi) August 7, 2019
Liz Murphy: The Power of Pillar Content
If you still weren't convinced that you should be writing pillar content at your organization, IMPACT's Liz Murphy most definitely changed that forever! In this rally-cry of a spotlight, Liz not only shared the impressive numbers achieved by IMPACT's own pillar strategy, but shared to secrets to doing it effectively. (And made all of us so proud and honored to know her.)
The Pillar Queen @naptownpint is now on stage! This woman can write, tell a story and organize content like no other!! //#BTCT @Impactbnd #IMLive19 pic.twitter.com/KeueDrNhqx

— KOGGER AS (@KoggerA) August 7, 2019
The one and only @naptownpint schooling us on the new search reality at #IMLive19 pic.twitter.com/m2kiDROFxV

— Stephanie Baiocchi (@stephbaiocchi) August 7, 2019
Money in the bank!!! #IMLive19 pic.twitter.com/hAFLgpOAaZ

— David Little (@dalittle20) August 7, 2019
David Cancel: The Future of Marketing is Conversational
"We're were excited to welcome our friend, David Cancel, as the closing keynote at IMPACT Live. David's the CEO of Drift, the world's leading conversation-driven marketing and sales platform, and is one of the most respected tech entrepreneurs in the world. He's also the author of his new book, Conversational Marketing. We're fond of his work while he was the head of product at HubSpot, we're huge fans of his podcast, Seeking Wisdom, and we're very excited to hear his views on the future of digital sales and marketing and how conversational marketing will play a major part of that in the future."
The @Drift OG (Old Guy, his words) @dcancel closing down an awesome #IMLive19.

"Whoever makes it easiest to buy wins." pic.twitter.com/Xurjg7B8CP

— Justin Keller (@justinkeller) August 7, 2019
From CEO of @drift, take a look at these amazing trends with video and engaging content. #IMLive19 pic.twitter.com/7QJyGWTmLm

— Joe Winn (@JoeCUGeek) August 7, 2019
Don't wait to grab your ticket to DSMW!
As we announced yesterday, IMPACT Live will be back at the Connecticut Convention Center in Hartford on April 5-7, 2020 as Digital Sales & Marketing World (DSMW), the first and only conference where marketers, sales, and leadership teams get aligned on digital strategy and ignite true business transformation.
And our lowest launch prices are only available until TOMORROW, August 9, 2019! Make sure to get your tickets now.
Want even more IMPACT in the meantime? Join ThePACT!
ThePACT is an upcoming membership program created for members of the IMPACT audience who are life-long students — always hungry to learn the best ways to drive results — and thrive around like-minded, growth-focused individuals.
Marketing, sales, and business leaders will have access to session recordings from all of IMPACT's previous events (Brewing Marketing & Sales Success and IMPACT Live 2017, 2018, and soon 2019), role-specific peer groups, and exclusive courses.
The program will launch in a free beta on September 1st, but only 300 lucky companies can participate. Want to be one of them? You can request your beta membership now!
Free Assessment:
How does your sales & marketing measure up?
Take this free, 5-minute assessment and learn what you can start doing today to boost traffic, leads, and sales.