The most important Facebook and Instagram ad benchmarks you need to know [Infographic]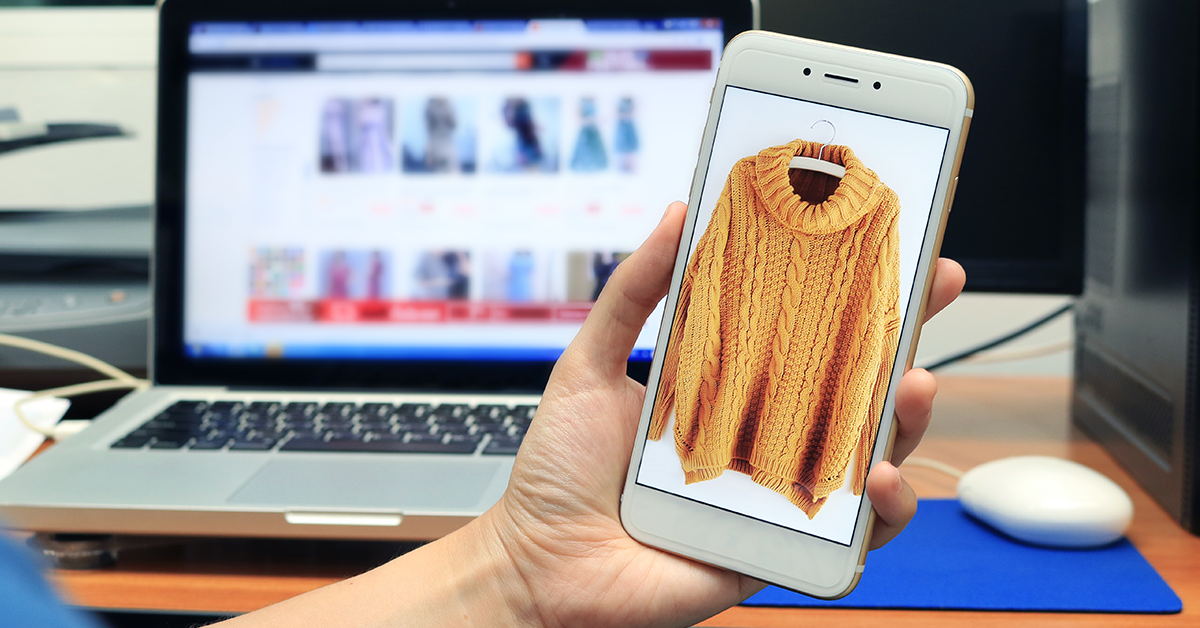 Facebook and Instagram Ads live and die by their numbers. Literally.
We "kill" ads that underperform and "feed" ones that are top converters.
The most asked question I get when auditing Facebook Ad accounts is, "how much should I be spending on ads?" The second is, "how do I know if my ads are doing well?"
Before I answer that, let's quickly look at the anatomy of strong ads.
Successful Facebook Ad campaigns must be a proper blend of creative, strategy, and data. Here are some of the most important elements to focus on:
Messaging
Imagery
Format
Audience targeting
Bid strategy
If any of these ad elements are out of whack, the metrics will tell us --They never lie.
They tell us if the ads are working or not, and where we need to fix them.
For example, if the cart abandon rate is 75%, you have a problem with visitors completing their purchase. Or if your click-through rate (CTR) is 0.6% on a top-of-funnel ad, then it is not engaging enough to entice people to click (statistically, you need it at 1% minimum, as you'll see in the infographic below).
That being said, I'm going to tell you a secret. Facebook Ads are theories. There is no magical formula that works every single time.
That's why we start every funnel with a blueprint -- it's how we strategize our theories. Then test them and see what's working and what's not. And then iterate.
It could be that the audience loves emojis in the copy. It could be that your middle-of-funnel audiences love slideshows. It could even be that the carousel format versus single image format converts more sales in bottom-of-funnel dynamic product ads.
Analyze the data and benchmarks to find what is working and run with it.
What I love about Facebook Ads is that they're not just about the creative. They are about the data.
While great ad creative is important, don't forget that you have to look at the data to see the true measure of success!
Too many people get hung up on finding the perfect image, or writing the perfect copy, or creating a perfect video.
But it all comes down to the numbers. Sometimes even "ugly" things perform well.
My ads mentor Cat Howell made this handy guide from widely-known and accepted industry standards. It outlines the most important benchmarks for Facebook and Instagram Ads in e-commerce, lead generation, and coaches. (If you're looking for industry specific benchmark's, check out WordStream's comprehensive report.)
These benchmarks will become your beacons to help you analyze what theories are working and which ones aren't. Ultimately, if you can't read the data, you will never have a successful ad campaign.
They will help you know where you should roughly be performing and if you aren't, where you can improve.
If your ads are not meeting these benchmarks, now you know if your ads are working or not. Next, craft a new theory for your ads, build it, and test it.
Knowing how your ads are performing is the difference between successful campaigns and a lot of wasted money. So save this. Memorize this. Live by these benchmarks to create successful Facebook and Instagram Ads -- and read the story the metrics are telling you.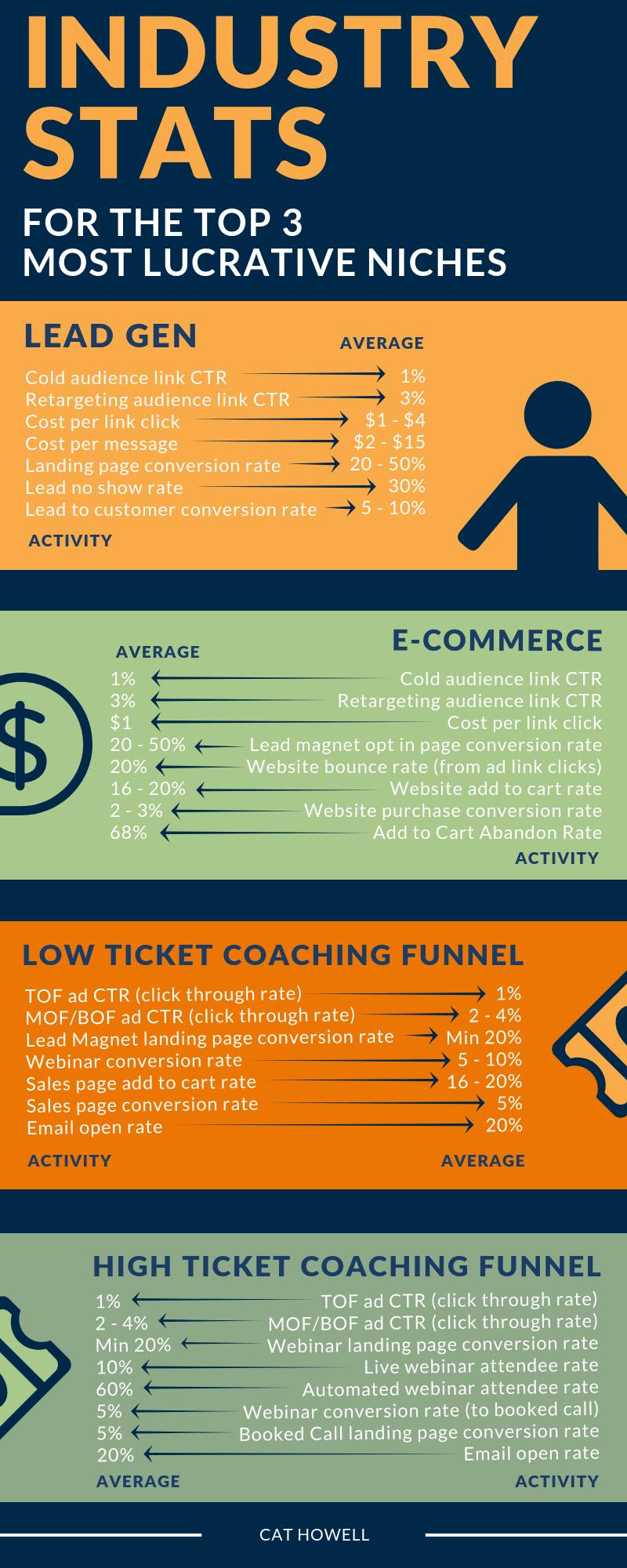 Free Assessment:
How does your sales & marketing measure up?
Take this free, 5-minute assessment and learn what you can start doing today to boost traffic, leads, and sales.