Everything you need to know to succeed with Google SERP features in 2020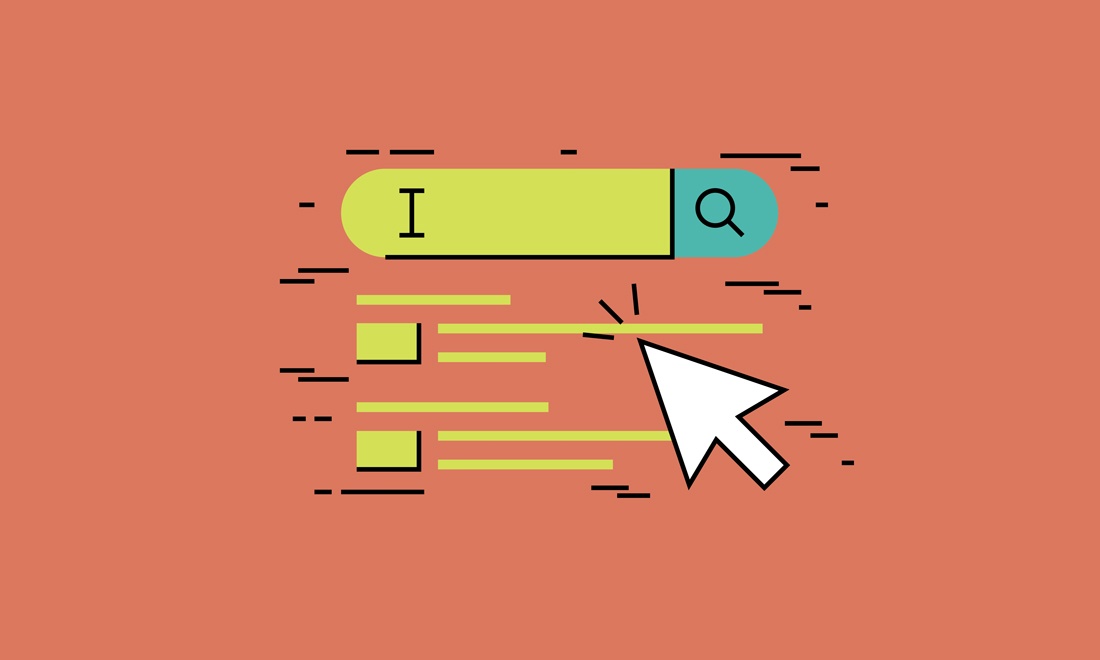 So much of what we do as marketers is aimed at getting found online - and that means getting our content to the top of the search engine results pages (SERPs).
Search engines, however, have changed a lot in the last five years.
Today, we search the internet on computers, phones, and even voice assistants such as Alexa and Google Home.
In response, the way in which search engines deliver result has evolved as well.
Gone are the days of the right sidebar ads in Google (no one was clicking on them anyway) and here are those of "answer boxes" topping search results before any other page.
The advent of the answer box has dramatically increased the number of "no-click" searches that take place, even though t the overall number of searches is also increasing.
This is because we are increasingly looking for search engines to deliver answers right on the SERPs, sparing us the need to click through to a website.
All of these changes can be seen by marketers as either a threat to the status quo or as an opportunity.
In my opinion, they are the latter and we have a massive opportunity to capitalize on optimizing for the answer box, or "position zero," in the SERPs. Hear me out...
What is 'position zero'?
Position zero is the term used to describe the featured snippet block at the top of the Google search results page.
Google first introduced position zero (originally called "Quick Answers" and also referred to as the "answer box") in 2014 in an effort to directly deliver answers to user queries right on the SERPs.
The information contained in position zero includes a summary of the answer, extracted from a webpage, as well as a link to the page, the page title, and the URL.
Google selects the content for position zero based on its relevance to the search query and other search engine optimization (SEO) ranking factors of the host domain.
The featured snippet is called position zero because it is displayed at the top of the SERPs, just after the ads, making it the top organic result.
Since Google is looking to deliver the best answer for the query, it's important to note that it does not always pull the featured snippet from the #1 ranked organic result. Google pulls the content for it from one of the first ten organic results based on the question at hand.
Not every search result has a featured snippet, but when they do, it is designed to answer a user's question.
Because of this, featured snippets most commonly show up in response to queries that include question terms such as who, what, where, when, why, how, etc. Depending on the type of question, there are three different types of featured snippet formats that can show up in position zero:
Paragraph featured snippets:

An answer in the form of a paragraph.

List featured snippets:

A bulleted or numbered list.

Table featured snippets:

Answer delivered in the form of a table.
Why is position zero important for marketers?
It's easy to forget that search engines are businesses too.
As with any business, they need to stay competitive by delivering the best possible product to their customers, and that means giving users the information they are looking for and doing so as quickly and efficiently as possible.
As the number of mobile searches increases (even by 2016, nearly 60% of searches came from mobile devices and that number is expected to continue to climb), so does the percentage of voice-assisted search queries.
58% of U.S. consumers used voice search to find local business information in the last 12 months, and 20% of mobile searches on Google area made via voice.
Think about it. When you ask Siri, Alexa, or your Google Home for an answer, you want an actual answer and not "here are some things I found on the internet" (as Siri commonly responds).
What this means for marketers is, as search engines get better at delivering answers directly on the SERPs, there is an increasing likelihood that if we continue to operate using our existing playbook, we will see organic website traffic decrease.
Either our audiences will be finding the answers they're looking for right within the search engines or the content appearing in position zero is from a website other than ours.
If, on the other hand, we optimize our content for position zero, we stand to benefit greatly from being able to deliver the first result that users see on the SERPs (or, in the case of screenless search devices such as Alexa and Google Home, the only result).
This makes sense intuitively, but it is also backed up by data.
For example, a HubSpot study of high-volume keywords revealed that when their content ranked for position zero, it produced a 114% increase in click through rates (CTR), even in cases where they already held the #1 organic position.
How position zero has affected IMPACT's traffic
Here at IMPACT, we learned first-hand the effect position zero can have when, back in 2018, we saw our organic traffic begin to plateau after years of steady growth.
We dug deep into the data and evaluated everything from traffic to the various page categories on our site (blogs versus website pages versus landing pages), to organic rankings and technical SEO factors such as page load speed, Googlebot crawl frequency, and mobile versus desktop indexing variations.
At first, we thought we had been subject to Google's mobile-first indexing, but because we had not received a message in Google Search Console alerting us to this, we knew this was not the case.
The drop in our organic traffic was a big deal for me personally because I had just taken over as IMPACT's VP of Marketing and growth in organic traffic was one of - if not THE - most important marketing KPIs used to evaluate my performance.
Thankfully, I have an incredible team of marketers just as hungry for answers as I am.
After a lot of hand-wringing and data analysis, we learned that while our organic positions and click-through rates were the same, our impressions and clicks were down.
Sometimes, this can be the result of seasonality, but using year over year traffic trend data, we were able to rule that out.
This led us to the conclusion that we were losing traffic to position zero.
How to optimize for position zero
Thankfully, there are a few simple things that you as a marketer can do to optimize your content for position zero - a practice called "On-SERP SEO."
First, and most importantly, you have to produce content that is good enough to rank on page one of Google (generally organic positions one through ten).
Odds are that if your content isn't already on the first page of Google, you're not losing too much traffic to position zero simply because you were never getting that traffic in the first place.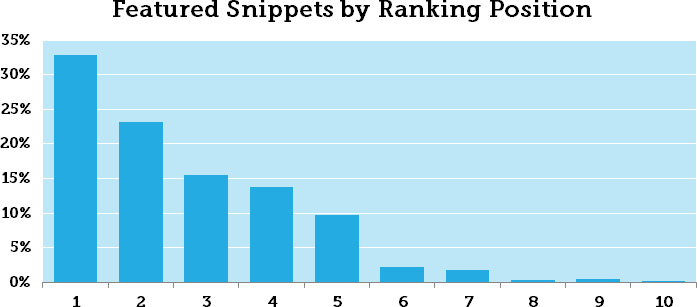 As this data from Moz shows, a little over 30% of Google's featured snippets are from content ranking #1 for the query, and the majority of the remaining snippets come from positions two through five.
Assuming your content is good enough to organically rank in the top ten positions, you then need to optimize for the specific question it is designed to answer.
Remember, Google is looking for the BEST answer, meaning the relevance of your content will outweigh its ranking (once in the top 10) when it comes to position zero.
HubSpot's research team conducted a series of experiments and has published the results along with in-depth guidance on exactly what it takes to optimize for relevance including:
Provide simple, consistent HTML code that makes it easy for users to add content optimized for featured snippets to any blog post or website.

Limit paragraph snippets to 50 words or less and keep the sentences in list snippets short.

Ensure any headers (specifically H2s and H3s) used in posts (and especially list posts) contain clean formatting.

If possible, use <li> formatting for the items in a list post as opposed to headers

Include the keyword you are optimizing for within the answer part of the featured snippet code.
In addition, consider optimizing your snippet content for click throughs by adding some sort of hook that encourages the user to visit your site for more helpful information.
Our results
Using the detailed guidance contained in the HubSpot research report, our team started historically optimizing posts that already ranked in the top 10 Google results.
We started on May 24, 2018, with ten of our top ranking (and most trafficked) blog posts and within a week, we saw either improvements in organic positions or new featured snippets (and sometimes both) in nine out of ten cases.


Since that time, we have conducted several more experiments with additional groups of top ranking posts and the results have been consistently positive.
We track our results using SEMRush, but you can just as easily do this by opening an incognito window in your browser and entering the keyword.
If you do this, however, beware that your results may vary from day-to-day or even search-to-search because Google is always testing and often has multiple featured snippets in rotation for a specific search at any given time.
Lessons learned
The rules of the inbound marketing game are constantly evolving as search behavior changes and search engines strive to deliver the best results and experience possible.
While it's impossible to know what might come next, there are a few simple things you can do now to nail On-SERP SEO and ensure your content will continue to get found:
Produce the best content possible on your selected topic.

Help Google (and your readers) find answers quickly by optimizing your content for position zero.
This isn't about "gaming" the search engines, it's about delivering the best answers to searchers' questions in the easiest format to digest.
If you can do that well, you will always win in the SERPs.
Free: Assessment
Does your website build trust with buyers and bring in revenue?
Take this free 6 question assessment and learn how your website can start living up to its potential.