How to Get Great Sales Content from Your Marketing Team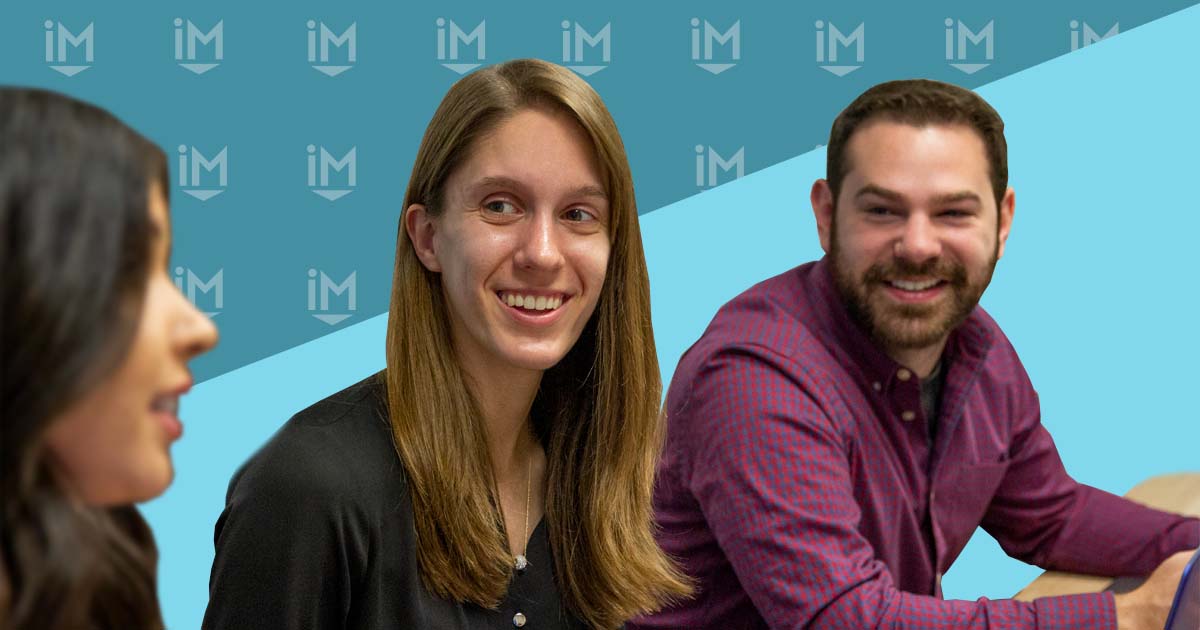 A little over two years ago, after I had taken over the content team at IMPACT, I had a sit-down with our sales team. Following some pleasantries and verbal bread-breaking, I got to the question that was really on my mind:
"Of the content we're producing right now, how much of it are you able to use in the sales process?"
After some genuinely delivered feedback about how the content we produce is of high quality and clearly well researched (and a little prodding), I finally got the response I knew was coming:
"Yeah, the content your team produces is out of this world, Liz. So I can say with confidence we use about... 1 to 2% of it to close deals."
Like I said, I had a feeling it was going to be in the neighborhood of "zero adjacent," but that didn't stop my stomach from almost hitting the floor. It was kind of like when I knew going into it that Han Solo was going to die in Star Wars: The Force Awakens, but I still started awkwardly sobbing in the theater when it happened.
🎓 FREE course: The revenue team approach to sales enablement content
In that moment, I knew that if we were to receive a grade for sales enablement content, we'd get a fat ol' F. And we'd deserve it.
Of course, it's marketers like yours truly who keep you sales folks up at night, right? No matter how much you beg us for sales enablement content, you ultimately end up feeling frustrated, as if you're screaming into the void. Instead of content that helps you close deals faster, you see us publish fluffy "educational" articles in the name of driving traffic and building brand awareness.
It's this disconnect that is probably a large reason only 27% of B2B leads passed from marketing to sales are deemed to be even remotely qualified.
So, why am I writing this article if I'm part of the problem?
Because a lot has changed in the 24-ish months since that exchange took place. For example, a couple of months ago, during a content brainstorm with the sales team, a member of our sales team said this:
"This is the most valuable meeting on my calendar."
And now – thanks to John Becker, our revenue content manager – our sales team is regularly saying things like:
"Wow, if you were to create that piece of content, I would literally use it to close deals tomorrow."
Don't you wish you could say that to your marketing team about the content they're creating for you? I bet you do. And that's exactly what we're going to enable you to do together through this article, during which you'll learn:
Exactly what great sales enablement content is
How to articulate your sales content needs effectively
How to provide productive feedback on the content you do receive
Now, let's dig in ...
What is great sales enablement content?
When it comes to sales enablement content, there's a slim chance that what you think you want your marketers to do for you isn't what will have the most impact. For instance, if you wish you could pawn things off like proposal decks and PowerPoint presentations to be used during sales calls ...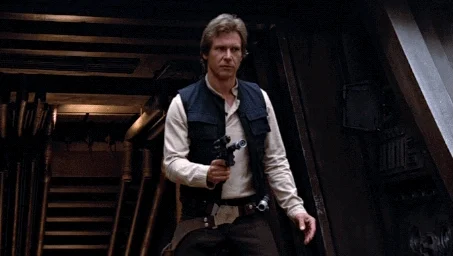 ... eh, I get it. It's tedious, often administrative-level work you'd just love to have someone else handle for you.
But when I asked one of our sales reps not too long ago what she thought great sales enablement content should be, she rocked my world with this answer:
"Sales enablement content is content that does the tedious part of my job for me. It answers all of the generic questions all of our ideal buyers have about our products and services, where the answers don't change.

"At the end of the day, sales just wants more educated buyers and sales enablement content should help us achieve that."
That's when it all clicked.
The vast majority of questions a sales rep answers during the first initial sales calls are often the same. Moreover, the answers to those majority questions are always the same, no matter who they're talking to.

Now, imagine if they could send content in advance of those sales calls that answer those FAQs? They could immediately start having more valuable and specific conversations faster, meaning the sales process overall will move more swiftly (fingers crossed) to a close.
This is called assignment selling content, and this is how your marketing team can really empower you to close more deals faster.
🔎 Related: How assignment selling has made me a better sales rep
How to ask for great sales enablement content
Preferably, you should be meeting with your marketing team at least every other week for a sales content brainstorm. And during that brainstorm, you should be asking yourself the following:
"What questions are you currently being asked by buyers in the sales process that should have a piece of content created for it?"
If you're struggling to get into this assignment selling mindset, here are a few follow-up questions that can help get the brainstorming juices flowing:
What questions do you get asked that immediately indicate the buyer is not close to ready to make a decision?
What do your clients and buyers push back on the most?
What are your buyer's biggest doubts or worries (with respect to the product, the process, the company)?
What do your buyers have to convince the key decision-makers of?
Then, for each sales enablement content pitch, you should be able to articulate clear, easy-to-understand answers to the following three questions:
Who is asking this question and why?
When, specifically, is this being asked during the sales process?
What would make this piece of content a success?
Answering the first two questions explicitly for your marketing team will help them understand the context of the question well enough to develop the right focus and exposition for your piece of sales enablement content.
🔎 Related: 8 must-know virtual selling best practices for sales teams
(One of the most common mistakes I see sales teams make is assuming their marketing team knows their sales process and how sales conversations with prospects usually go. They do not, so you will need to teach them.)
The final question will help you detail what it is you're really looking for and it should include things like:
What the piece should and should not cover (if you have particular feelings about this).
Which (if any) subject matter experts from your company you'd like to have highlighted, interviewed, etc., for the piece.
Whether or not it should be a video, a piece of written content, or both.
Sales enablement content feedback
Whether it's good, bad, or downright ugly, you need to give your marketing team feedback on the content they produce, after they publish it for you. And no matter what type of feedback you give, it must always be two things:
Specific and constructive.
For example:
"I absolutely love this piece of content. Not only does the structure make it easy to skim and understand, you went beyond the boilerplate with the deeper answers our prospects are often looking for."
"I see what you were trying to do here, but this is missing the mark. The way the information is structured is hard to follow and I wish you had gone deeper in this area because this is where we see the most pushback."
The only way you can really screw up feedback is by being vague or, worst of all, keeping your feedback to yourself. This is going to be especially true at the beginning of your sales enablement content journey together because you're still learning how to collaborate and what the other party truly needs to be successful.
Commit to working together with your marketing team (for real this time)
If you take nothing else from this article, let it be this:
You have to let go of the "us vs. them" mentality that has plagued sales and marketing teams all over the world for decades. I know that there's a good chance that if you're reading this article, you've been let down by marketing in the past.
But our redemption story is not unique. I've heard from many rockstar members in IMPACT+ who have taken my revenue team approach to sales enablement content that they were able to right the ship. That's because we marketers want to help you. We want to create more valuable content with an indisputable connection to growing revenue for your company.
And, from personal experience, I cannot tell you how rewarding it was to sit on revenue team meetings and hear our sales team say they feel they're actually being given the materials, content, blogs, and videos, they need to close more deals faster.
🔎 Related:
You can have that feeling at your own company, too. But it begins with a commitment. It begins with you understanding that what I'm suggesting here is more than just embracing a new content strategy. It's a new way of thinking about how your sales and marketing teams work together.
Free Assessment:
How does your sales & marketing measure up?
Take this free, 5-minute assessment and learn what you can start doing today to boost traffic, leads, and sales.