4 ways brands can use social media appropriately during COVID-19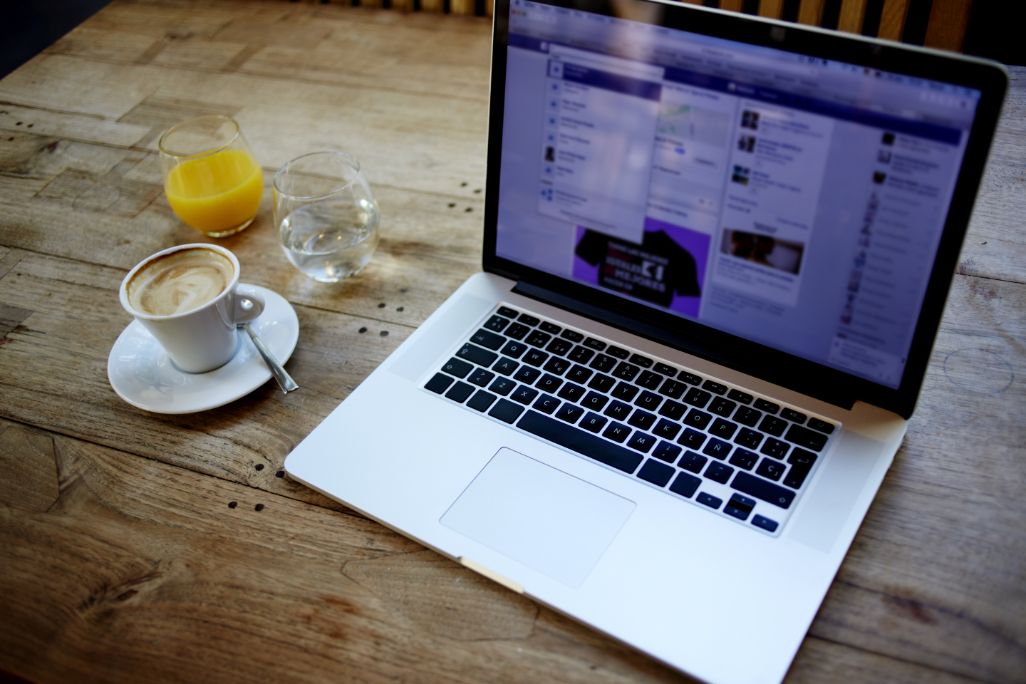 It's been a few months since the COVID-19 pandemic took control of the human population, affecting nearly every area of our lives.
From the way we work to our purchase priorities as a consumer, so much has changed. It's only natural that our marketing has to change as well.
With all the social distancing guidelines and worldwide lockdowns, social media usage saw a substantial uptick. In fact, "The Harris Poll conducted between late March and early May, found that between 46% and 51% of US adults were using social media more since the outbreak began."
The number of social media users overall has grown by over 10% in the past year, taking the global total to 3.96 billion by the start of July 2020.
This means that social media, an already crucial marketing tool, is arguably now indispensable.
However, to leverage it correctly in these sensitive and testing times, there is some advice you should take heed of.
1. Try your hand at cause marketing
People engage with and buy from brands that they know, like, and trust. In fact, today, 81% of consumers say they must be able to trust the brand to do what's right, which includes taking action on social and political issues. (2020 is certainly fraught with them).
When your audience views your brand as a caring friend rather than a profit-hungry business, they're more likely to listen to what you have to say.
So, while most businesses are struggling to adjust their marketing strategy to be perceived as an "understanding friend" to their customers, get this — actions speak louder than words.
Consider embracing cause marketing. Essentially, cause marketing (a subset of corporate social responsibility or CSR) encompasses the ways businesses can express socially conscious values while also creating positive brand awareness.
For instance, back in May, with every sale of a special edition road running shoe, Altra footwear donated 10% of net proceeds to the VF Family of Brands COVID-19 relief effort in partnership with GlobalGiving.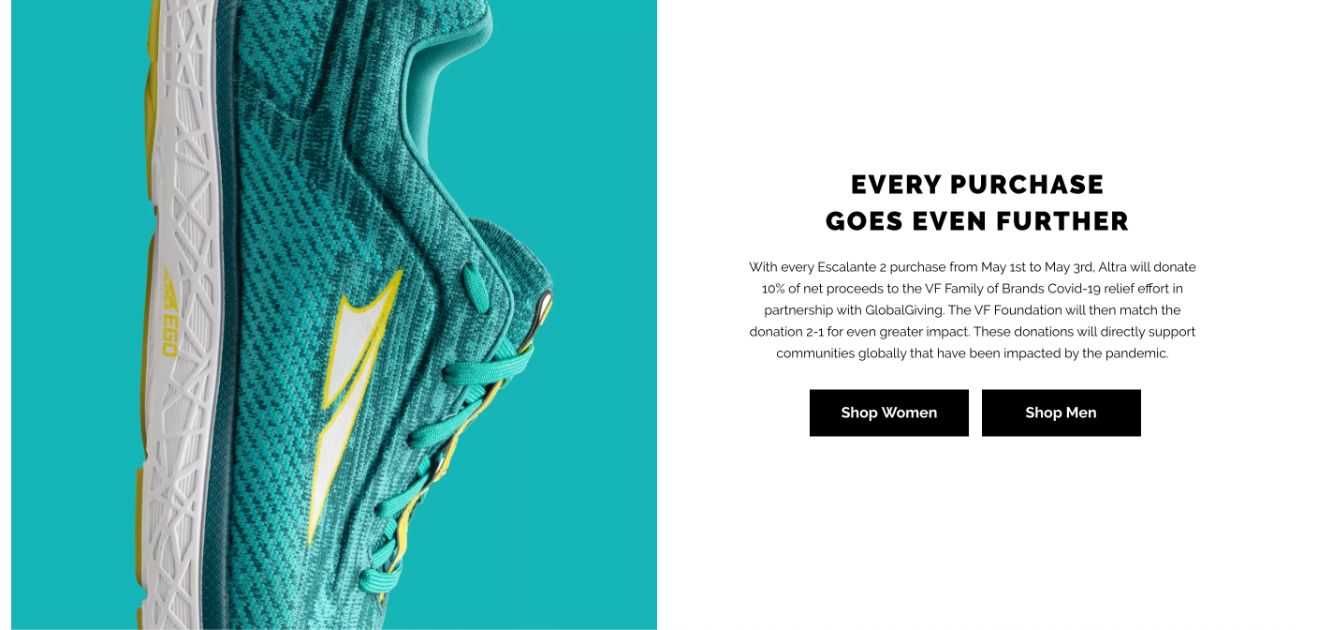 The VF Foundation matched the donation 2:1 to raise a total of $120,000 for community recovery efforts globally. They also offered a discount to frontline workers in a show of support.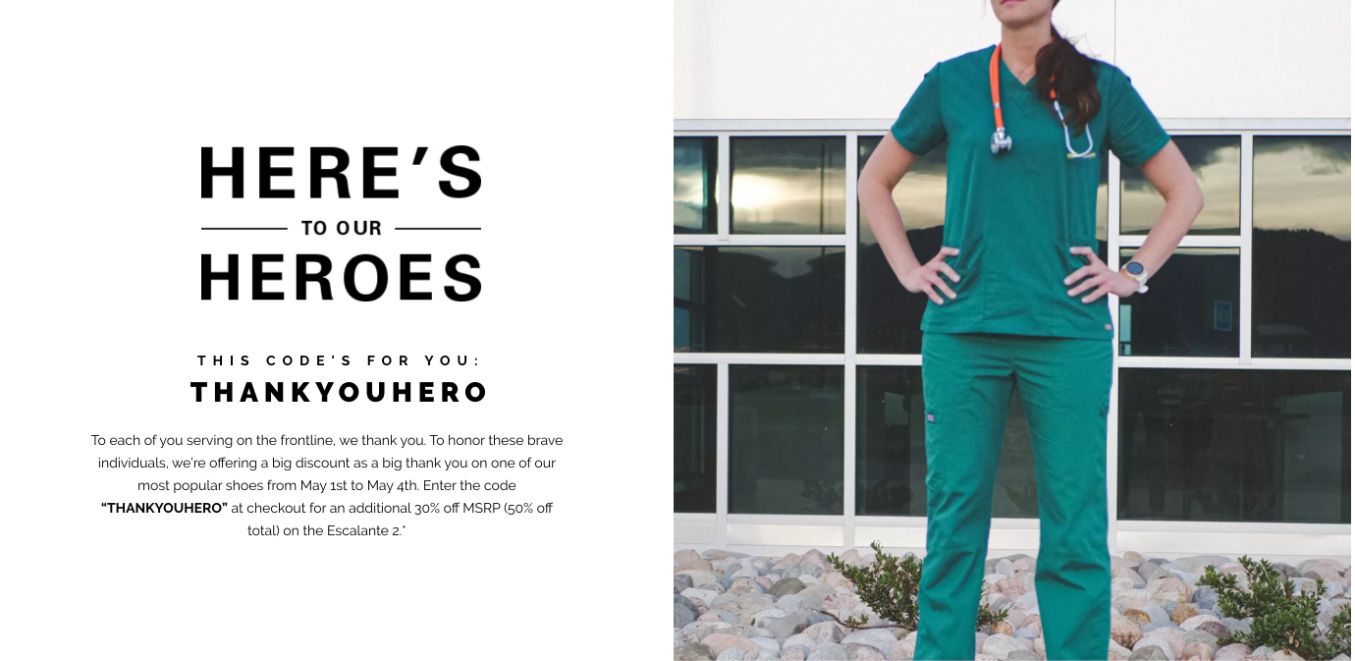 With this in mind, instead of using social media to just promote your actions or content during this time, use it as the actual medium of your cause marketing campaign.
Earlier this year, for example, Plant A Tree Co. launched an Instagram campaign to raise support and awareness for the Australian bushfires that destroyed 2,476 houses and 5.5 million hectares of land.
For every 100 reposts of a graphic they created (see below), they donated to the cause:
You can now fundraise for pandemic relief with a similar campaign on Instagram, Facebook, or Twitter, or even adding donation stickers to your Instagram stories.
This article from Mashable shares even more options for using social media to support causes in need.
2. Encourage user-generated content
Now is a great time to engage in a two-way conversation with your customers through user-generated content (UGC).
Think about how your brand fits into people's everyday lives during the pandemic. Do you have products or services that help people while they're stuck in their homes? If so, use that for your UGC campaign.
For instance, if your brand sells products that boost health and fitness (could be anything from supplements to equipment), a simple tweet asking people to share a photo or story mentioning your brand is a great way to get the conversation going.
On visual-first platforms like Instagram or Twitter, you can ask your followers to post a picture of their lockdown activities with your product, using a branded hashtag. This would result in exponentially great brand visibility and help keep you relevant.
Back in July, to spark excitement around the return of NFL football while keeping people engaged at home, Doritos kicked off a UGC contest called #CrashFromHome .
This campaign asked fans and "anyone who feels stuck at home" to create and submit Doritos-focused videos for a chance to win up to $10,000 and have their commercial aired during the first Saturday Night Football game of the season.
With this branded hashtag, they received a great response from their audience on Twitter.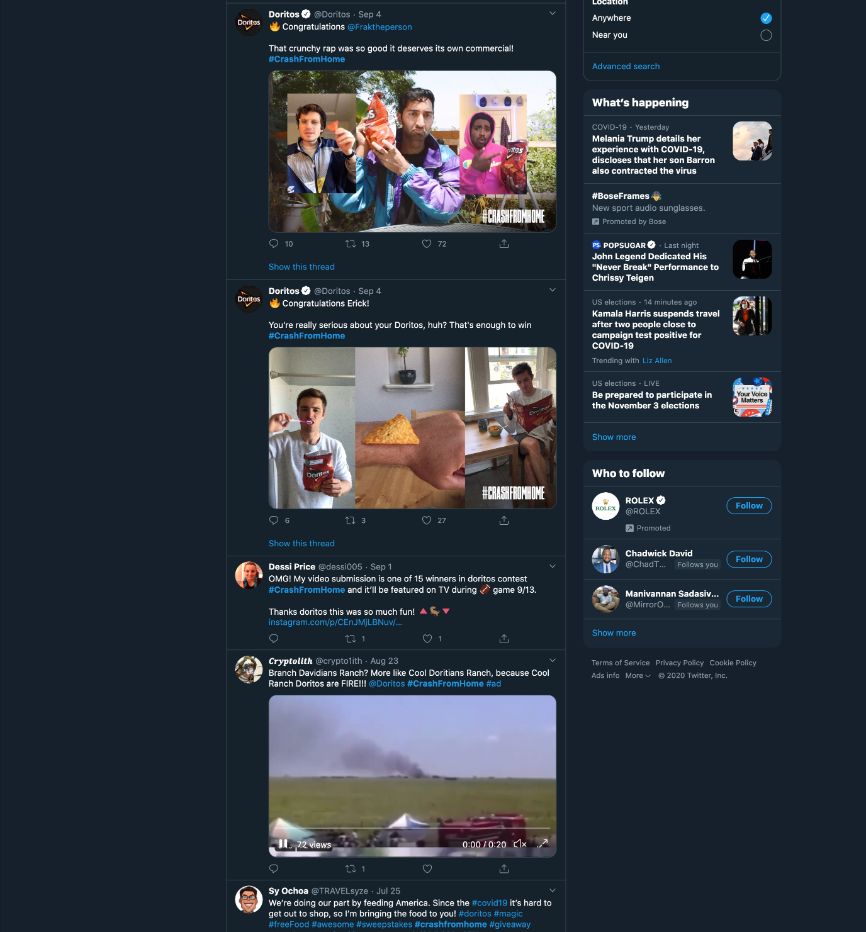 Also, try to reply to each and every comment on your posts in a personalized manner. Sure, it will take time and effort, but it will help you form a deeper connection with your followers and encourage everyone to keep engaging with your brand in the future.
3. Get in front of the camera
Going live on social media is a great way to continue making a human connection with your audience, especially when they're craving it the most during these times of social distancing.
Besides posting pre-recorded content, schedule a time to go live on Facebook or Instagram to interact with your followers in a more personal way. Doing so helps remind your audience of the people behind your brand and humanizes your business relationship.
Going live for the first time may seem daunting. Here are a few ideas to help you get started:
Have your leadership team share their opinions or stories about how far the brand has come since launch.
Hold an "ask me anything" (AMA) session where followers can ask quick questions for your team to answer.
Host a virtual event promoting a cause, such as work-from-home wellness. This could be a webinar from a team member or an instructional how-to video outlining some best practices.
For example, in March, Anheuser-Busch's Busch Beer launched a weekly live-streamed game show on Facebook Live to raise money for bartenders struggling for money during the pandemic.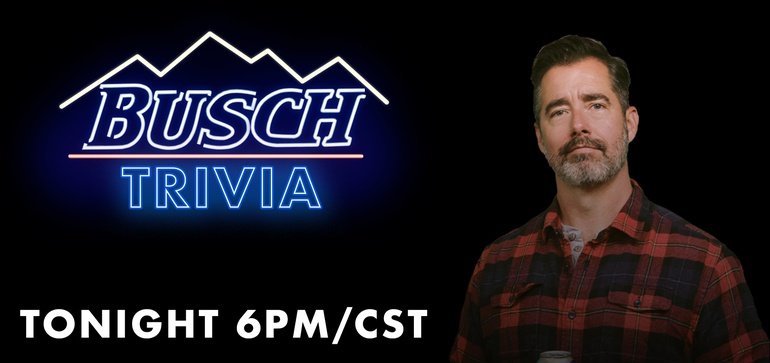 (Source: Mobilemarketer)
Each week contestants can win prizes like branded swag and donate to the U.S. Bartenders Guild.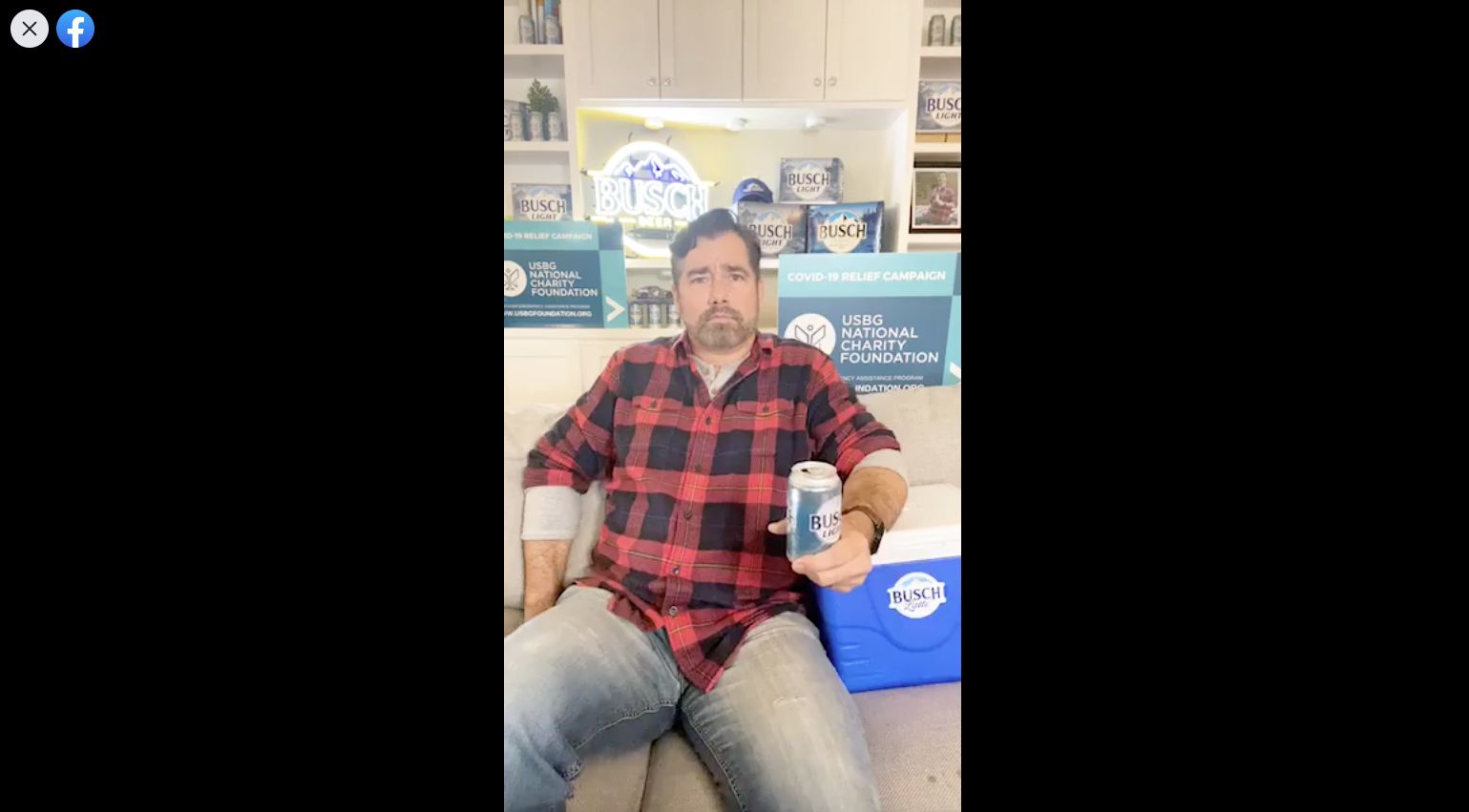 In addition, consider partnering up with a micro-influencer to get in front of your audience more effectively.
"Cooped up at home, consumers have been spending more time on social media and interacting actively with content creators. Influencers can also provide brands with quick, less-expensive, and easy-to-produce creative at a time when large-scale ad production may be difficult," says Jasmine Enberg, Senior Analyst at eMarketer.
Micro-influencers — individuals (vloggers, bloggers, etc.) with a highly-engaged social audience of between 1,000 to 100,000 followers who are seen as trustworthy experts in their respective niche. In fact, you could argue that micro-influencers wield more marketing muscle over typical influencers (with over 100,000 to millions of followers) and even celebrities.
Why? Because these smaller, more niche-focused personalities have more intimate relationships with their followers.
Their audience trusts whatever they say or recommend without doubting their authenticity, and thus generate not just more engagement but more conversions.
What's more, micro-influencers don't necessarily trade money for content. They may be open to other forms of payment, such as free access to your subscription or product.
So, if you wish to connect more deeply with your audience, partnering up for live interviews with a micro-influencer in your niche (on IGTV, for example) is still a good idea. To get started, consider using micro-influencer platforms like Fohr or ApexDrop to find micro-influencers that fit your business.
4. Keep your audience posted
Last but not least, social media is the best way to keep your audience apprised about what's happening with your business and how you're accommodating the new regulations imposed by public health agencies and the government.
How are you social distancing? Have your hours changed?
It's a good idea to post company updates, such as the safety precautions you're taking or a brief about your transition to a fully remote working company.
You can also promote basic hygiene-related best practices your team is following to help prevent the spread of the virus, but don't try to come across as an expert on this subject when you're not.
That is, don't broadcast rumors, unproven information, or claims from unreliable sources. Only post authentic content about guidelines that you're actually practicing yourself.
Adjust your messaging and keep posting
Not just social media, any COVID-19 messaging you send out as a brand needs to be empathetic. You need to recognize that this pandemic isn't a mere inconvenience to personal lives and professional goals.
It is a serious, global crisis that has already taken hundreds of thousands of lives, put people out of jobs, and shut down many small businesses.
Your pandemic messaging must evince sincerity, especially on social media where brands tend to be more human and informal. Don't try to "cash in on" the crisis by treating it as an opportunity to "go viral" or create a trending hashtag about it.
Not every piece of content you post needs to revolve around the pandemic or the "new normal," but make sure that it does not, in any way, hurt your audience's current state of mind.
All that being said, with your messaging adjusted, keep posting. People actually want more social media content to consume today and getting it right is more vital than ever before.
If you incorporate these four best practices into your social media strategy, you can continue to inspire your audience and keep them loyal to your brand, during the pandemic and beyond.
Free Assessment:
How does your sales & marketing measure up?
Take this free, 5-minute assessment and learn what you can start doing today to boost traffic, leads, and sales.