What Is Point Pricing & How Does It Work?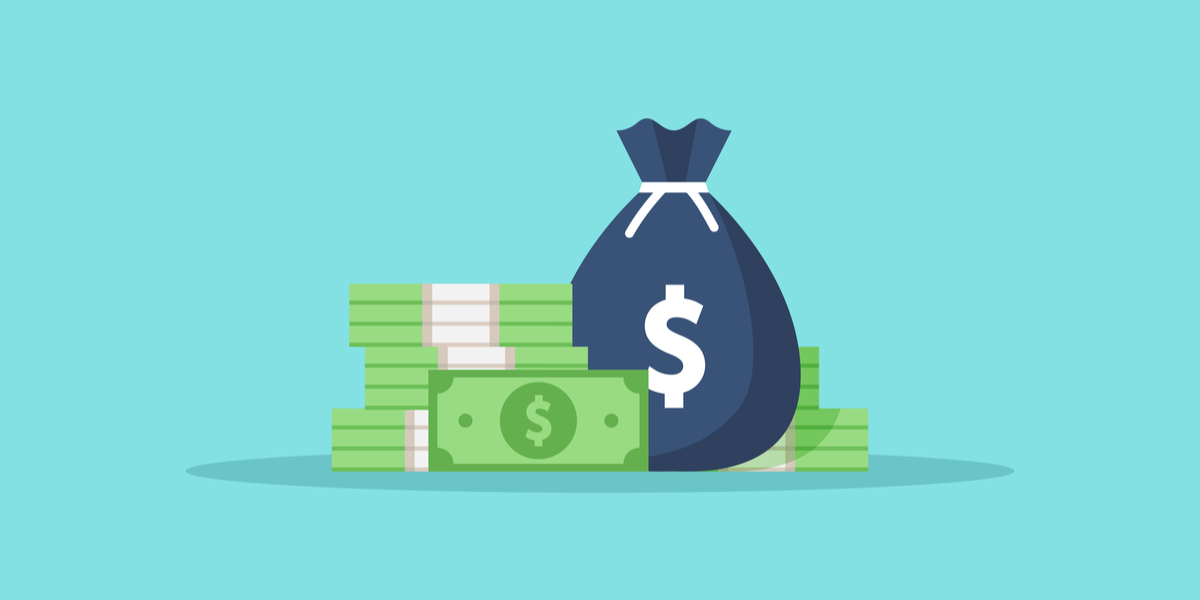 If you've worked with a professional service firm in the past -- be it an attorney, accountant, or inbound marketing agency -- then you're probably familiar with the billable hour pricing model.
It's the worst. We know.
Like many clients, you were most likely confused or frustrated with how billable hours tallied up and translated into the outputs or value you received from that engagement. You may also have found yourself reluctant to contact your partner in fear that it would result in additional, unforeseen, or unanticipated fees.
Don't worry, you're not alone!
One of the largest objections or obstacles service organizations face when using hourly rates is the disconnect it can create with clients between the perception of value associated with the deliverable and pricing associated with the time needed to complete that task.
For clients, it becomes a concern of "nickel and diming" budgets to accomplish the work.
As a result, you'll often find yourself asking:
"Why am I being charged for project management or a quick call to inquire about the status of work being done on my account?"

"Why am I being charged for tasks that took a few minutes or I could have done myself, had I known I'd be charged for it?"

"Why am I being billed at a different hourly rate based on the personnel assigned to my account?"
After decades of operating under and accepting the broken billable-hour model, service professionals across varying disciplines are finally making a change that benefits you -- the client -- in the form of value-based pricing.
As professional service organizations evolve their pricing model to solve for the broken and archaic billable-hour system, a number of solutions are being explored.
One such value-based pricing option that has been adopted within the inbound marketing community is point pricing.
Below, we offer an overview of point pricing and how it brings greater transparency, value, and performance to our clients in the management of their inbound marketing activities, deliverables, and budget.
What is Point Pricing?
Point pricing is a value-based pricing model in which a standard unit -- in this case, "a point" -- is used to determine the cost of a deliverable or service.
Similar to how SaaS organizations charge by account users, number of contacts, emails sent, etc., points are based on the value being delivered vs. hours needed to complete the task.
First developed and operationalized by fellow HubSpot Partner, PR 20/20 in 2014, "Points provide total transparency into pricing, progress, performance and resource allocation."
From a pricing perspective, points are given a set dollar amount, such as $175 per point. Point values are then applied to an agency's service catalog or list of standard marketing activities and deliverables, such as blog posts, social shares, pillar pages, strategy, and so forth.
This establishes a clearly defined point value (e.g. one, three, five, eight) and associated cost per marketing activity for both the agency and client to reference. So here's how the math breaks down:
As a client, your cost per point is $175. If your agency partner charges three points per short-form blog post (est. 300 to 500 words in length), then outsourcing a three-point blog post would equal $525 in service fees.

$175 x 3 points = $525
Under this model, you (the client) can see how your budget will translate into the total number of points available for allocation to activities in a given month or quarter. For example, if your monthly budget for outsourced marketing services is $7,000, then you have 40 points available each month.
Simple enough, right? We think so, too.
How Does Point Pricing Work?
Okay, so now you understand the fundamentals of what point pricing is and how points translate into pricing. But to work effectively, point values must be standardized across agency services, as well as clearly communicated and visible to clients as part of a service catalog or menu.
Why? Because this offers both partners complete transparency into the anticipated cost per activity and an understanding of how your budget can be used to accomplish a variety of activities and goals.
As a client, you're probably wondering how an agency determines the total number of points associated with a marketing service or deliverable.
While each agency is different, at its core, the total number of points associated with a marketing service or deliverable is based on the value you receive by outsourcing that entire process to an agency partner.
Going back to the example our three-point, short-form blog post, the total of three points has been selected based on the effort and output of ideating, researching, drafting, editing, and finalizing the content for that article.
As you can imagine, the point pricing system eliminates discussions with clients related to accurate scoping and pricing of services, as well as what they can expect to receive within a given retainer month or throughout the duration of a major project.
So unlike billable hours, there should be no surprises in what to expect from a month's worth of services.
As your marketing partner, it is the agency's responsibility to help you prioritize monthly activities and allocation of points based on determined budget and goals. Together, you and your account team should outline your planned strategic and tactical initiatives each month, and illustrates how your budget is allocated.
If priority activities or goals change, points give you the flexibility to shift quickly with full transparency into how different services total up w/in the monthly or quarterly roadmap.
The Benefits of Point Pricing
If you weren't familiar with point pricing before reading this article, we hope that it helps illuminate for you some of the key benefits to working off a value-based pricing system, versus the traditional billable hour.
Under a value-based model like point pricing, clients receive:
Complete transparency into outsourced marketing activities, cost, and how your budget is being allocated in alignment with your objectives and goals.

Reduction (or elimination) of time needed to create a custom quote or delay in getting the work done.

The ability to be more proactive in how you manage outsourced marketing budget and services.
"But Is Point Pricing Right for Me?"
Whether it's points or another form of value-based pricing, consider the benefits associated with gaining increased transparency and control in how you manage outsourced services with an agency partner.
Point pricing offers clients complete transparency into how marketing services are priced and rendered. Therefore, you'll always know how to calculate the total cost of an activity, project or campaign based on the total number of points times your cost per point.
In terms of internal reporting, this helps marketing managers and CMOs calculate and explain the investments made in outsourced marketing services, deliverables, and performance of the marketing program.
If you don't have insight into these details with your current partner, consider making a change.
You Need Visibility into Outsourced Services, No Matter the Pricing Model
When outsourcing your inbound marketing needs, consider whether or not your selected partner offers you insight into how your budget is being allocated and the value being delivered to your team. And if you're not satisfied with how budget, goals, and activities are being defined and communicated to your team on a regular basis, don't settle!
Whether or not an agency offers point pricing or another solution, you (the client) should focus on selecting a marketing partner that:
Seeks to provide greater transparency into how services are recognized and rendered; and

Aligns their pricing with the value of the work being delivered to your organization.
There are agencies, like IMPACT, that are establishing a new standard in marketing services -- passionately committed to providing clients with the greatest level of value and performance for their investment.
Free Assessment:
How does your inbound marketing measure up?
Take this free, 5-minute assessment and learn what you can start doing today to boost traffic, leads, and sales.
Get Started
Free Assessment:
How does your inbound marketing measure up?
Take this free, 5-minute assessment and learn what you can start doing today to boost traffic, leads, and sales.
Published on January 15, 2019