What You Need to Know About HubSpot Sales Hub Enterprise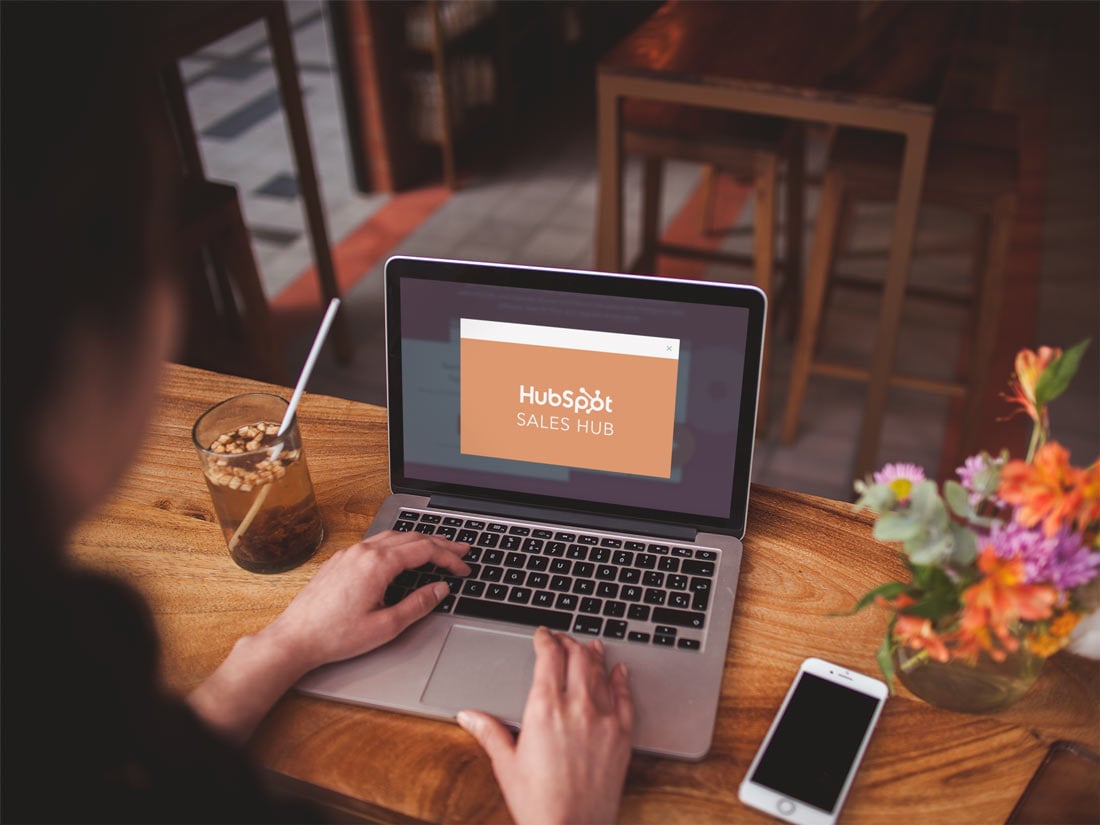 Editor's note: this article was written in 2018 after HubSpot initially announced the Sales Hub Enterprise (SHE) tier. Since then, HubSpot has continued to add functionality to the SHE toolset, including the announcement of Custom Objects at INBOUND 2020 (and that's a big deal!). To see what's new in SHE, check out this article.
For marketing nerds, INBOUND is like Christmas.
You not only get to spend a whole week downloading inspiration directly into your brain through bold keynotes and educational breakout sessions, HubSpot also uses that week to unveil big changes to their product.
This year, however, was a little different.
Though we've seen updates relevant to other teams beyond marketing in the past -- for example, when Brian Halligan unveiled the HubSpot CRM for the first time at #INBOUND14 -- this year, sales teams got a lot of love, product-wise.
Join the IMPACT coaches for a deep dive on a new topic every month in our free virtual event series.
At #INBOUND18, as part of a new expansion of what they now call their "Enterprise Growth Suite," HubSpot unveiled a slew of products and services for sales teams specifically, called Sales Hub Enterprise.
It isn't often that sales teams are on the receiving end of the "fun stuff," which is why I'm so excited to dive into this HubSpot product update today.
They not only took to heart that modern sales teams needed more in order to be more effective and efficient, this update shows they're ready to respond boldly to those sales folks who may fear they're outgrowing the HubSpot product.
What Is HubSpot Sales Hub Enterprise?
HubSpot Sales Hub Enterprise is a suite of robust sales tools for sophisticated sales teams. The tools and features themselves are not only geared toward empowering sales teams (and sales team leadership) to more effectively manage deals and contact records, but also to help them with team communication, training on best practices and processes, and visibility.
This #INBOUND18 product update isn't merely an improvement on something that already existed for HubSpot sales customers; instead, it is a brand new expansion into the Enterprise-level for sales teams.
At a glance, here is what the new product looks like: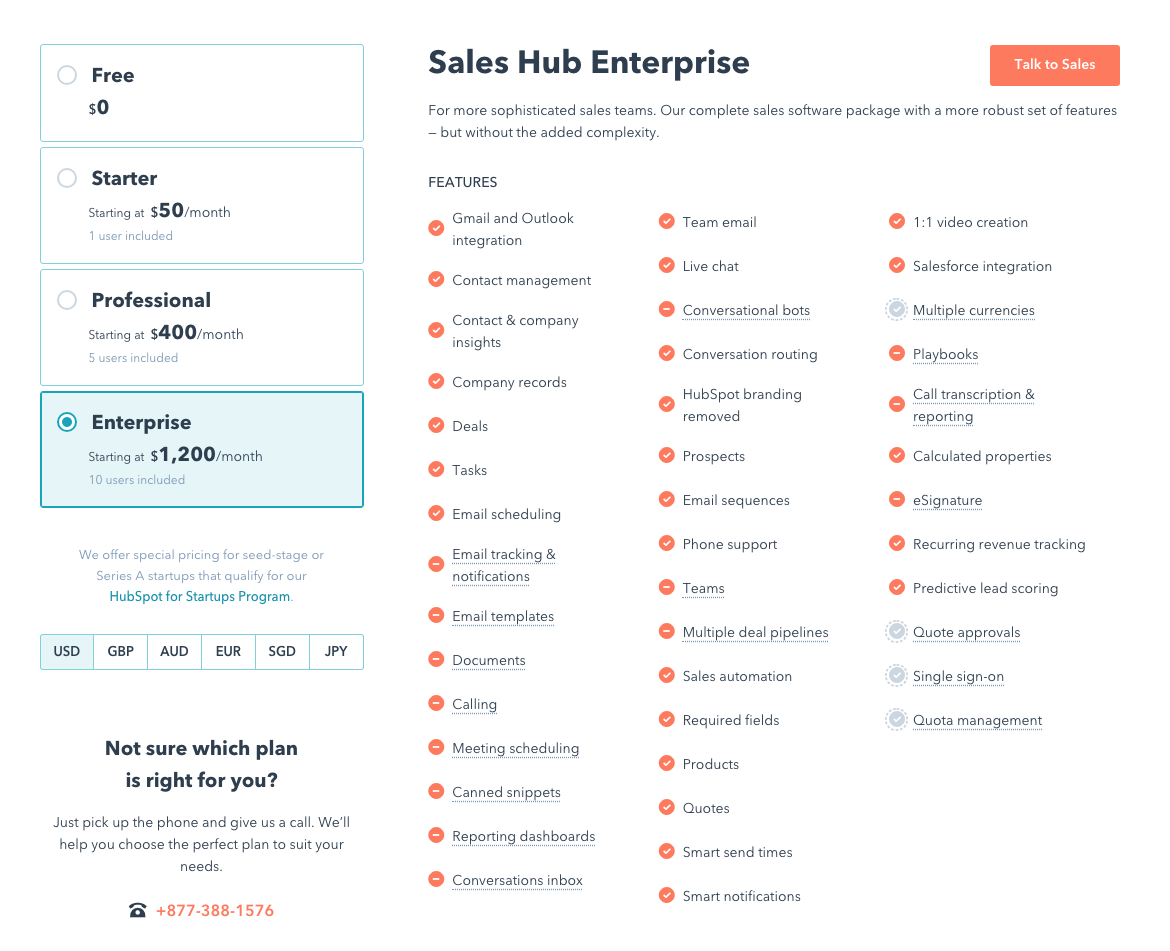 For comparison, here is an overview of Sales Hub Professional, which is one tier lower: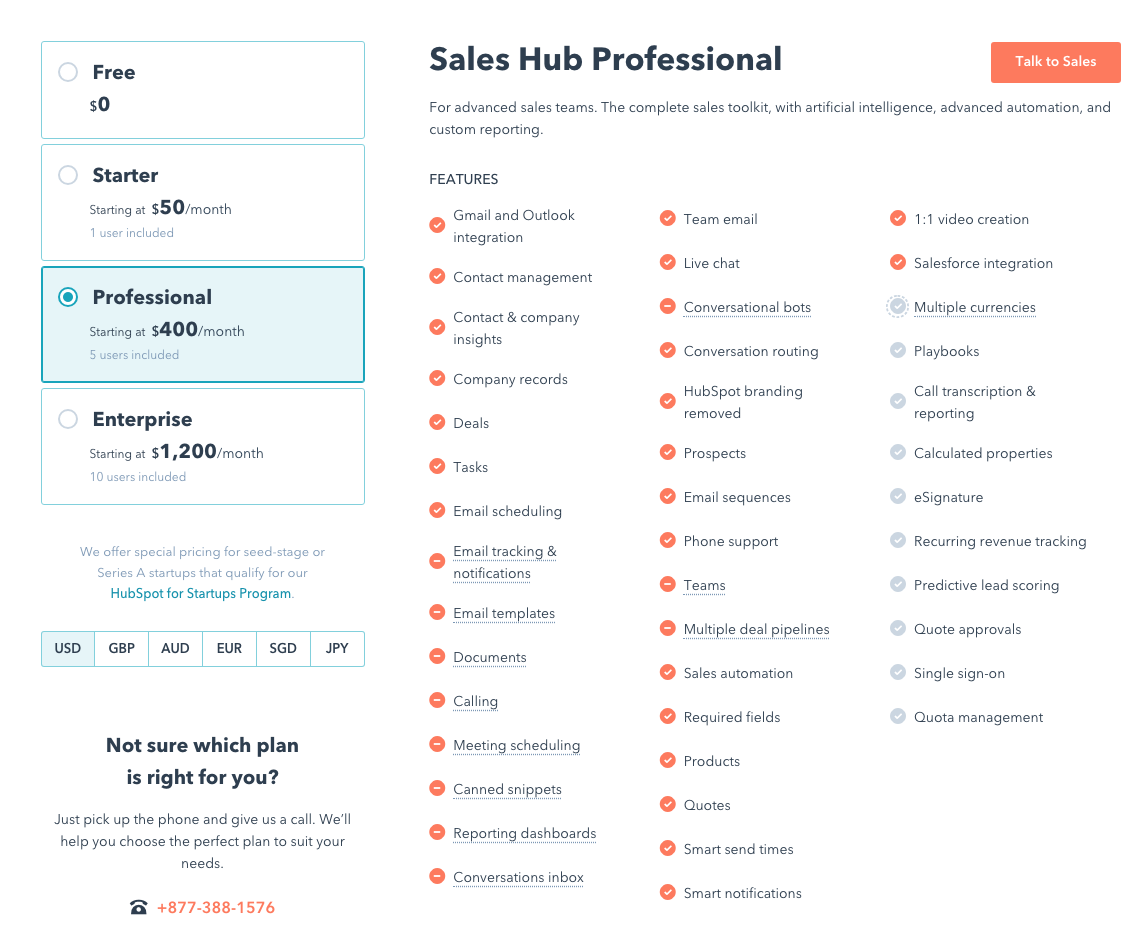 In addition to allowing up to 10 users (as opposed to five) to start, key features available exclusively to Sales Hub Enterprise customers include:
Playbooks
Call transcription and recording
Calculated properties
eSignature options
Recurring revenue tracking
Predictive lead scoring
Quote approvals (coming soon)
Single sign-on

(coming soon)
Quota management

(coming soon)
What's interesting is that those new quota management tools and playbooks are part of a broader set of updates that span across the entire new Enterprise Growth Suite. Marketing Enterprise, Service Hub Enterprise, and Sales Hub Enterprise customers for HubSpot will now have access to features that will help them:
Measure their teams against goals (sales = quotas);

Leverage HubSpot's new Conversations tool;

Build a library of training materials, tools, best practices and resources for your teams (playbooks); and

As a bonus, keep more in touch with a new native Slack integration.
One final note of comparison -- Sales Professional starts at $400 per month with five users included, whereas Sales Hub Enterprise starts at $1,200 per month with 10 users included.
Why Is Sales Hub Enterprise A Big Deal for Sales Teams?
When it comes to product updates of any kind, no matter the source, more features does not always equal better.
In this case, however, it does -- but the reason why transcends a granular dissection of the HubSpot Sales Hub Enterprise features themselves.
The difference between this announcement and the one that unveiled the HubSpot CRM just a few years ago is that they're clearly signaling that sales is no longer an afterthought.
With this robust offering for sales teams, HubSpot is clearly sending the signal that they aren't just for marketers anymore. (This is especially true considering that a Service Hub Enterprise is also now available, as part of the HubSpot Enterprise Growth Suite.)
They're demonstrating they're willing to spend the time, money, and resources to make innovative tools that not only help sales teams capture leads and nurture them to close, but also enable them to be healthier and happier through new tracking, training, and communications capabilities.
If you're interested in learning more about HubSpot Sales Hub Enterprise, talk to us. We've been hand-selected by HubSpot as strategic partner for this launch.
Join the IMPACT coaches for a deep dive on a new topic every month in our free virtual event series.
Published on September 11, 2018