Subscribe
Join 40,000+ sales and marketing pros who receive our weekly newsletter.
Get the most relevant, actionable digital sales and marketing insights you need to make smarter decisions faster... all in under five minutes.
Thanks, stay tuned for our upcoming edition.
The Best Inbound Marketing Agencies All Possess These 6 Traits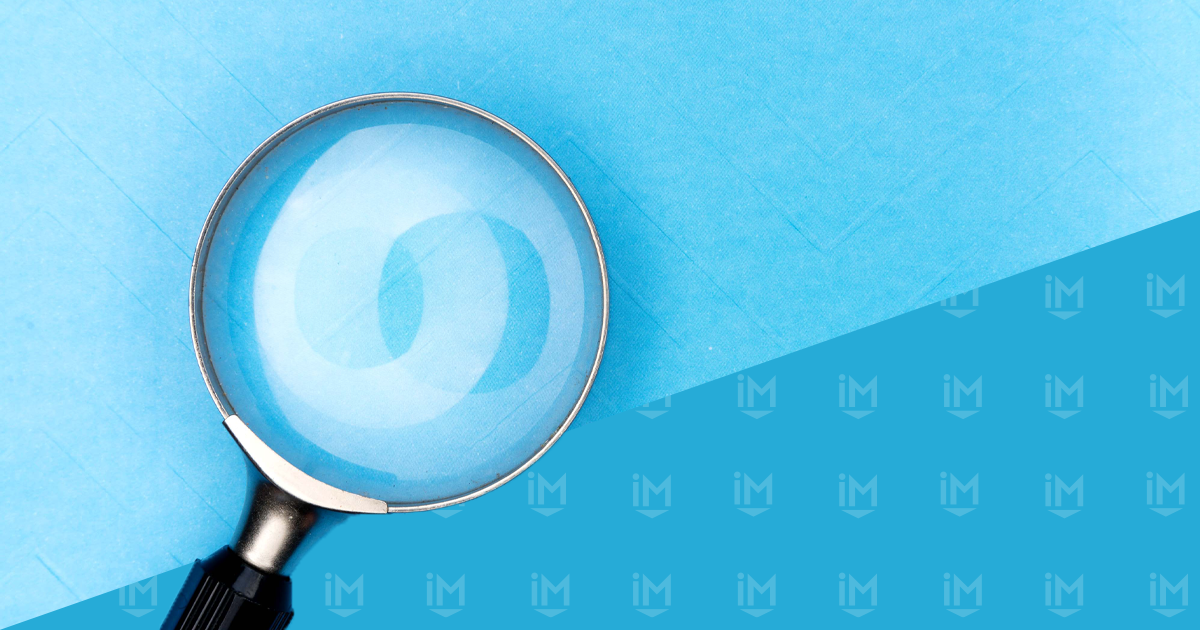 2020 represented the 10th anniversary of the HubSpot Partner Program — the program through which a handful of web design, branding, PR, and other traditional marketing agencies became certified in HubSpot's inbound marketing methodology, becoming the first batch of "inbound marketing agencies."
Since the launch of the program in August of 2009, the number of inbound marketing agencies has scaled rapidly and exponentially from 14 to over 5,500, and while it is a wonderful thing to see such growth in an industry, it actually makes selecting an agency more challenging for consumers like you.
As a business leader, marketer, or salesperson that's looking to work with an inbound marketing agency, how do you find the right match for your business?
This article is designed to help you narrow your search by examining the six traits that all the best inbound marketing agencies possess.
But before I share them with you, I should probably mention a couple things:
Over the last eight years, as an inbound marketing agency within the HubSpot ecosystem, we've been fortunate enough to meet, work with, and learn from the

absolute best agencies in the industry

.
We've also learned from our hundreds of clients (and past clients), many of whom have shared their personal experiences around what makes a particular agency superior in relation to another.
This isn't to brag in any sort of way... It's to simply say that we've learned a lot about what makes an inbound marketing agency the best in the world at what they do.
It's also important to note that there are two traits that I'm not going to be including in this list, but should be a given:
The first is: "The ability to drive results" or "ROI." Frankly, every agency you speak with is going to be able to share some case studies that show the success of their clients either in the form of testimonials, graphs, or revenue figures. If they can't do that, you'll likely want to look elsewhere.
The second is: "They practice what they preach."
The vast majority of agencies you research or speak with will be executing some form of inbound marketing (blogging, lots of conversion points on their website, using HubSpot, etc.) and some will, of course, do it better than others. Looking at how the company is using the techniques and tactics to market themselves is a good indicator of how they might put them to work for you.
You might be thinking, "Tom… aren't those the most important traits of the best agencies?"
While the short answer is, "Yes, these are certainly major considerations in making a decision," but the longer answer is that these traits are table stakes for any agency to stay in business.
Instead, to help you narrow your focus, we're going to discuss the traits that influence how the best agencies drive success for their clients.
Let's dive in.
Traits of all the best inbound marketing agencies
Trait 1: They're teachers
The very best inbound marketing agencies are teachers. Their inherent nature is to challenge your assumptions while extracting and nurturing your expertise.
They teach you how to do what they do, and, over time, emancipate themselves. This allows you to own those responsibilities inside your organization going forward and to reinvest those dollars into other areas.
🔎 Related: Why you need to be the best teacher in your space to win over your buyers in the digital age
In other words, this means while they can still help you execute the work, they ultimately believe their primary responsibility is to be your guide and to develop you as a leader, marketer, or salesperson.
Throughout your experience with the best agencies, from first interaction (via blog article, video, or elsewhere) to sales conversations to the signing of contracts, you should feel a sense of empowerment. So much so that you could say "You know… I've learned so much from them during this time that I might actually be able to tackle this on my own."
To help you evaluate an agency for this trait, ask yourself:
"Am I learning at least one thing from every single interaction I have with them (either digital or in person)?", and;
"Am I becoming smarter and more competent as a result of these interactions?"
Trait 2: They don't waste time
When working with clients (and in general), the best inbound marketing agencies operate more like a software company than an agency.
They value the principles of operating lean — launching quickly, gathering data, testing, optimizing, and repeating often. They believe this is the best way to learn about what to do (or not do) next, and to achieve a faster ROI for their clients.
The best agencies don't spend weeks or months perfecting detailed buyer personas or drafting six-month strategy documents. They also recognize that YOU don't have that kind of time to invest either. They believe that "perfect" is the enemy of "great," so they get right to work.
You can identify this trait in an agency by learning about their execution process.Usually, this can be found on their website or can be shared during a conversation with sales. The important thing to look for is the time frames related to your needs.
Are they spending too long in a particular stage? Is there a one-month onboarding before any real work is done? How long before results are expected?
These are things the best agencies can articulate to you with accuracy and confidence.
Trait 3: They engage your entire organization
The best inbound marketing agencies know that inbound marketing is more than just a marketing initiative, it's a company-wide initiative that requires buy-in and alignment from the top of the organization to the bottom.
IMPACT's Jolie Higazi dives heavily into what this means, but simply put, it means if everyone — from leadership and administration to sales, marketing, and front-line employees — don't understand and embrace the inbound methodology, your efforts will fall flat.
🔎 Related: What happens when you don't have buy-in for inbound and content?
The best inbound marketing agencies help your organization's decision-makers understand the what, how, and most importantly, the why of inbound marketing, enabling the team to create and contribute content, to hold the right meetings, and to hold each other accountable to executing the work.
During the sales process with these agencies, the best agencies will:
Ask you to invite several of your key stakeholders to join future sales conversations prior to continuing. The agency may even decline continuing the conversation if they don't have your commitment to bring more of your team into the conversation.
Refer to "sales teams" and "marketing teams" collectively as the

"revenue team."

Discuss how the very beginning of their engagements are primarily focused on creating a common language and sense of direction for your entire team before getting started.
Trait 4: They're well-connected with other industry experts
The best agencies have an established network of other industry professionals with complementary services, making it easy for their clients to tackle marketing (or other company) initiatives beyond inbound or what the agency individually offers.
Their network might include companies that specialize in:
Public relations
Paid advertising
Programmatic advertising
Video production
Events, and so on...
This can reduce or eliminate the need for you to have to complete additional rounds of due diligence in order to find the right company to get your other initiatives completed. It also may open the door to deals or special offers that you couldn't get on your own.
You can learn about an agency's network in a few ways:
Check out their blog and see if they have articles that are co-written with other companies. It's more than likely they have a relationship with them.
Review their website for a "Partner" page
If you enter the sales process, discuss other marketing or company initiatives you may have and see if they recommend a company they partner with.
Trait 5: They prioritize employee engagement and happiness
There is something called the employee engagement equation which is as follows:
Engaged Employees = Happy Employees = Happy Customers = A Company Still in Business
While it might seem like uncommon business practice to put employees ahead of customers in the equation, the best in the world know that it ultimately serves in their client's best interest.
Studies have shown that happier, more fulfilled employees lead to greater customer experiences. Employees that feel valued and fulfilled are going to be even more driven to deliver results for their clients and, in turn, their company.
But identifying an agency that truly prioritizes its employees' engagement isn't as simple as reviewing their fun "culture" and/or "team" page on their website.
The best agencies create transparency around their employee happiness by cultivating reviews on websites such as Glassdoor.com, publishing their Employee Net Promoter Scores (eNPS), and / or related awards such as "Best Place to Work."
Trait 6: They remove friction and risk for their buyers
The best inbound marketing agencies obsess over making it as easy as possible for their buyers to start, and just as importantly, terminate an engagement with them.
They understand that making a purchasing decision of this magnitude isn't always easy, and that buyers' remorse isn't just a buzzword. If a partnership isn't delivering results, they don't try to keep you locked in and they want you to fully understand how the relationship will work before you sign on.
These agencies remove friction to buying by:
Having a simple, easy-to-understand pricing model. This creates clarity around the outcomes of the engagement, the amount you'll be investing, and allows you to easily communicate it to other stakeholders
NOT having complex, binding, or difficult-to-get-out-of contracts. Their agreements don't require a law degree to understand, they don't lock you into a long-term engagement, and they make it easy for you to cancel without penalty. (This also goes back to the agency operating more like a software company.)
They remove risk after signing on by:
Leveraging the pre-sales and sales process as a time to educate - not sell. They know that if you're an educated buyer, you'll be empowered to make the best decision for your company, even if it's not with them.
Guaranteeing their work. They're extremely confident in their ability to deliver an exceptionally valuable customer experience - so much so that they're willing to put skin in the game.
The best agencies enable you to take control
Overall, the best inbound marketing agencies are ones that enable you to be able to take control of your strategy and tactics and ultimately, your success.
While you may need some help executing, especially early on, the greatest inbound agencies recognize that no can truly know your business and audience better than you can and will make sure you know the "secrets" to using this power to grow even without their help.
Free Assessment:
How does your sales & marketing measure up?
Take this free, 5-minute assessment and learn what you can start doing today to boost traffic, leads, and sales.