Google July 2021 core update rolling out over next 2 weeks
In an exceedingly rare move, Google broke a core algorithm update in two – one in June and one in July. The second one has finally been confirmed as rolling out ... but do we know anymore than before?
Liz Moorehead also recommends this free website performance assessment.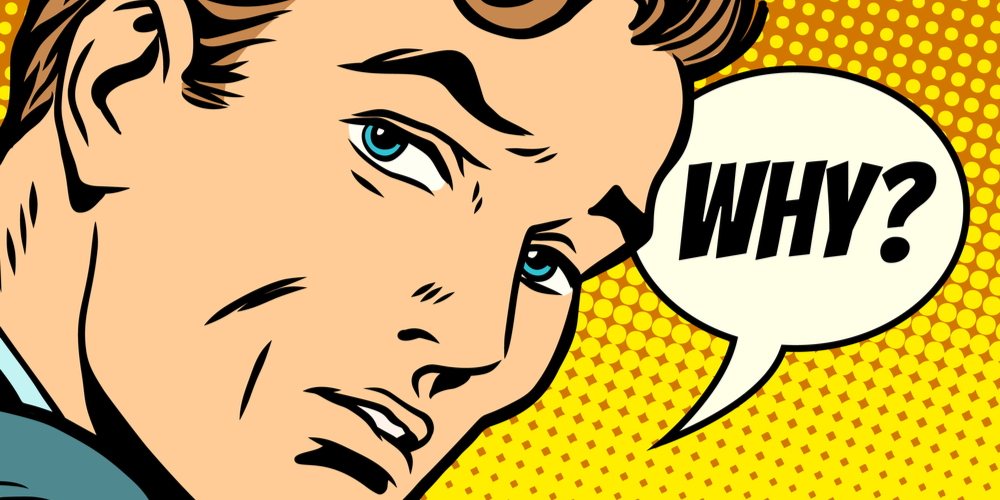 Google July 2021 core update story at-a-glance
Let's dig in a little deeper.
Free Assessment: Website Performance Assessment
Why we have trust issues with Google updates
OK, on its face and in a vacuum, this story may not seem like a huge deal, right? Google is saying it carried out part two of a kind of update that happens all the time. What's more, it said no one should panic about these updates; they're not drastic changes (à la the third-party cookie block for Chrome), but rather they're suites of updates "designed to increase the overall relevancy of our search results."
But there are a few reasons we're a little on edge. At a high level, Google has a history of playing it cool, saying things are not a big deal and then, later on, one of these two things happens:
To be clear, I don't think Google is in the business of lying to the public to make website owners slowly go insane for their own pleasure. Google core updates apply to every single website indexed online, so it's very challenging to give a statement of impact that won't have some exceptions to the rule.
That being said, I think they play it so safe with their phrasing of these announcements that it's almost as if they're saying nothing at all. Or, worse, sometimes it feels like they're talking out of both sides of their mouth – because an update can't both be nothing to worry about and something that "may" cause "substantial shifts."
You can't say that most people won't notice and then say this about those that do:
"... typically these are more often noticed by people actively running websites or performing search engine optimization (SEO) than ordinary users."
Which is basically saying, "You won't notice unless you fall into the category of people who (a) know what to look for, and (b) are the most likely to care if they are impacted."
On top of that, this past spring and summer have been a particularly busy time for Google rolling out updates: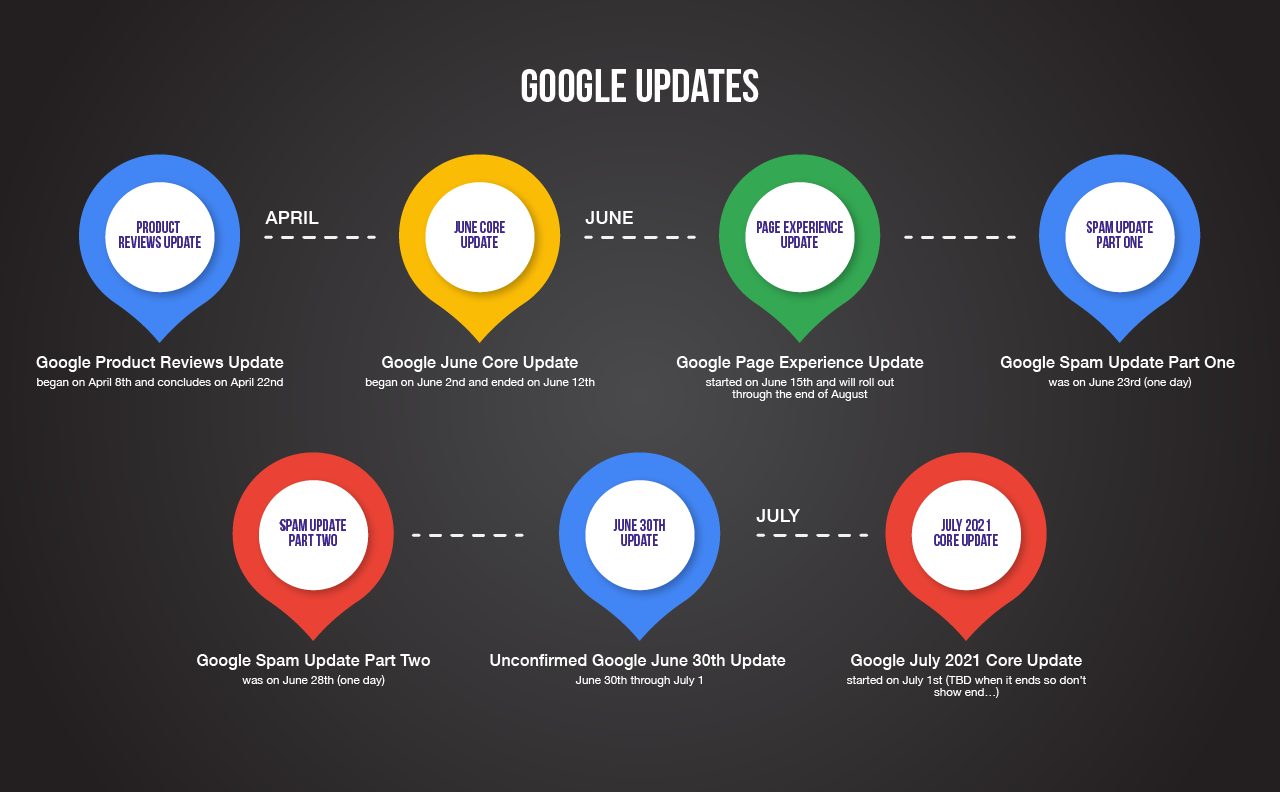 Big ups to Search Engine Roundtable for this graphic.
It's kind of hard to feel comfortable and secure in the stability of your organic traffic numbers when the core algorithm update waters are this choppy in the Google Ocean, you know what I mean?
And, yeah, that was a terrible metaphor. But it's Friday, so I'm standing by it.
So, what about this specific core update?
Again, we don't know a lot about it, but here is what we do know:
The other fun part is that this is releasing over a holiday weekend for those of us here in the United States – a time period when our organic traffic numbers are already lagging off course from their usual rates, making it harder to see what impacts may exist from this update until later on.
Of course, members of the community at large have had more colorful commentary to share about these updates:

Yikes.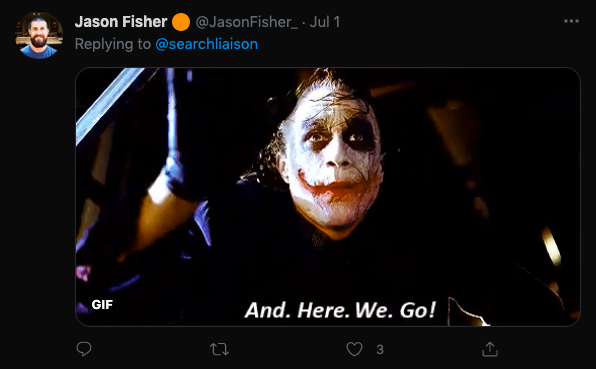 While we wait to see if Google proves to be an entity that just wants to watch the world burn with this update, the best thing you can do is the following:
Really, it's that simple. The more you try to game the system or play the victim every time Google makes a change, the more you'll find yourself holding onto the fuzzy end of the lollipop stick, so to speak.
Yes, you may take some hits here and there. But if you focus more on the substance of your website and making it as valuable as possible for your ideal buyers (and easy to use), you'll always come out on top.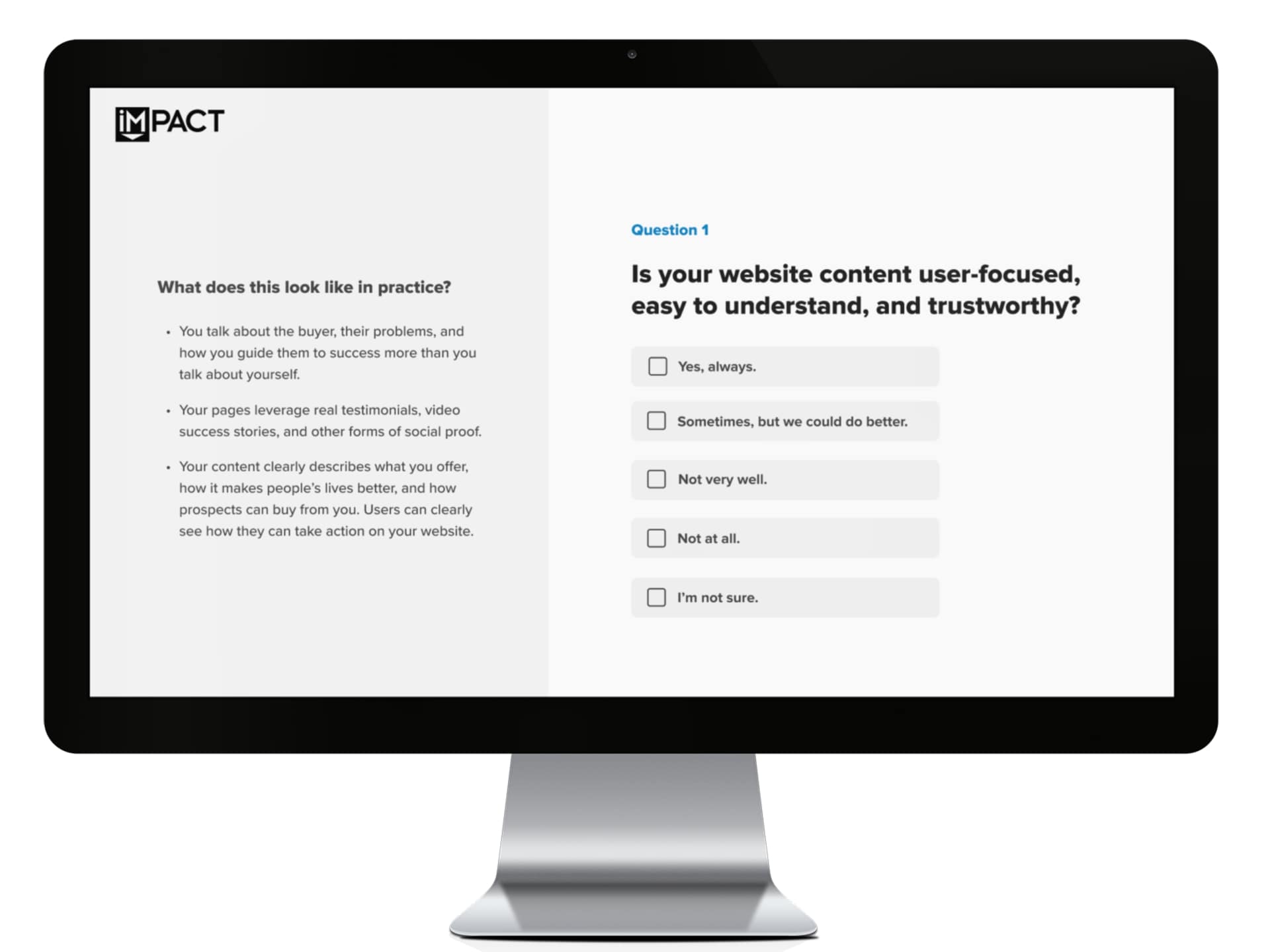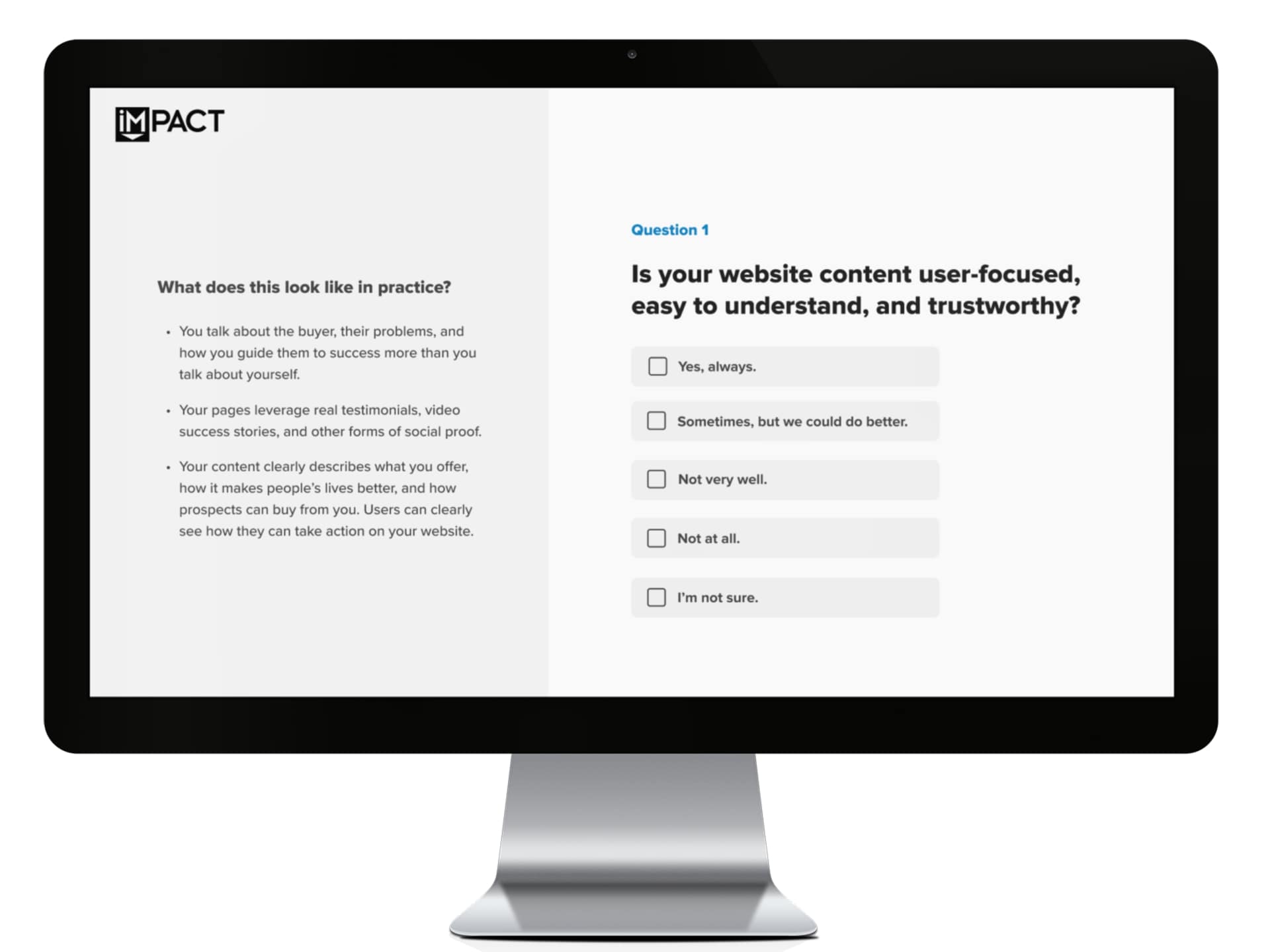 Free Assessment:
Website Performance Assessment
Does your website build trust with buyers and bring in revenue?
Take this free 10 question assessment and learn how your website can start living up to its potential.
Published on July 2, 2021