Google June 2021 core update live, July core update coming
Neither of these updates will include the page experience update we've been talking about since last November. That's different. So, what are these core updates all about?
Liz Moorehead also recommends this free website performance assessment.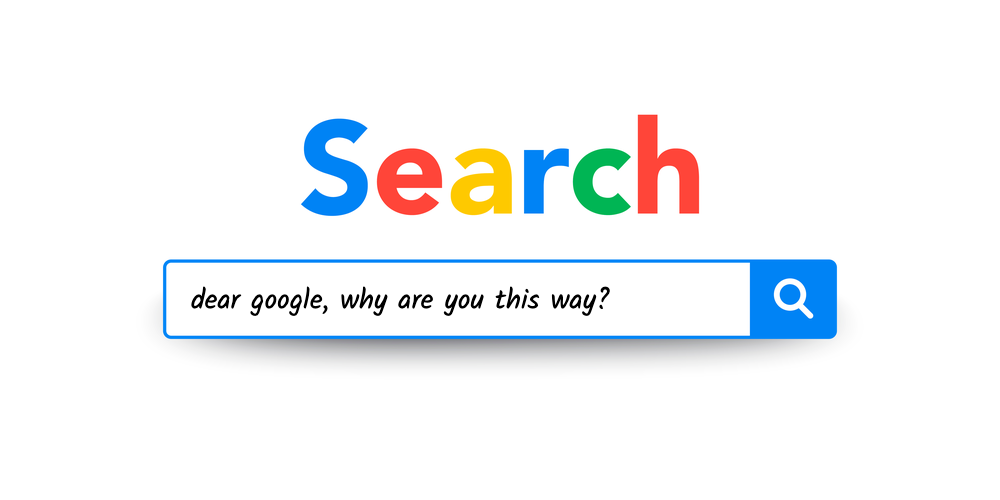 Google June, July core updates (short version)
Earlier this week (

Wednesday, June 2

), Google rolled out one of the many core updates it implements each year.
What's included in this core update? Google didn't say. ¯\_(ツ)_/¯
Instead, they pointed to a new blog post that says (essentially), "We do these all the time, and when it's worth noting what's included, we will. Calm down."
In a rare move, they also noted that some of the elements meant to go into this core update were not ready; as a result, there will be a secondary core update some time in July. Again, no specifics about what those elements are were provided.
Google Public Search Liaison Danny Sullivan also confirmed that this core update is not related to the page experience update that is going live sometime this month for mobile, desktop will follow later.
Wait, what is a Google core update?
In the search engine optimization (SEO) world, there are no three words that strike fear into the heart of man faster than the following:
Free Assessment: Website Performance Assessment
Google core update.
Core updates refer to "substantial improvements to ... overall ranking processes," making them quite different than updates targeting specific Google products. For example, in May, the Google team improved product review search results, and that's not considered a core update.
🎓 IMPACT+ course: On-page SEO and the user experience
In short, a core update is a push of changes in Google's core search engine algorithm that are designed to improve the delivery of relevant search results. Although the team at Google often tries to calm the masses by saying these updates won't create massive ripple effects for website owners, they do note:
"...typically these are more often noticed by people actively running websites or performing search engine optimization (SEO) than ordinary users."
Spoiler alert: Us digital marketers and business website owners practicing content marketing tend to fall into the former category of those who notice.
We also tend to panic...

What you need to know about the Google June 2021 core update
To be honest, we don't know much about what was included in this update. Google says they aren't trying to be mysterious, but rather they only give details on core updates (or any updates, for that matter) when there is something specific a site owner needs to do.
In this case, they consider this update to be run-of-the-mill, with no major news to report. In fact, in tandem with this core update announcement, they published a blog that is clearly designed to calm the nerves of the quaking digital marketing masses with tidbits like:
"Core updates are designed to increase the overall relevancy of our search results. In terms of traffic we send, it's largely a net exchange. Some content might do less well, but other content gains. In the long term, improving our systems in this way is how we've continued to improve Search and send more traffic to sites across the web every year."
The only thing reported thus far is that this update "has no teeth," although it should be noted that this update will take one to two weeks to roll out in full.
It's also worth noting that Google did confirm this update has nothing to do with the broader page experience update we've been talking about since last November:
Why is there a July core update, as well?
While Google has been tight-lipped about what's included in this June update, they did announce something rather unusual: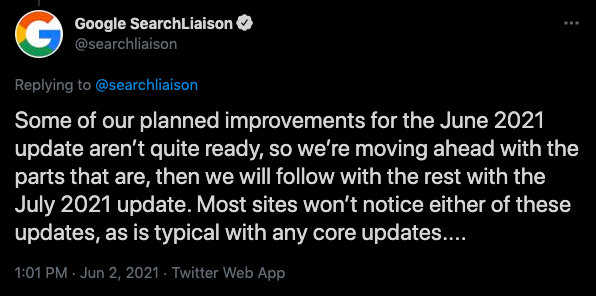 There will be a secondary core update in July, as some of the improvements were not quite ready for this rollout.
Here's something else interesting they noted about this one-two punch of Google core updates: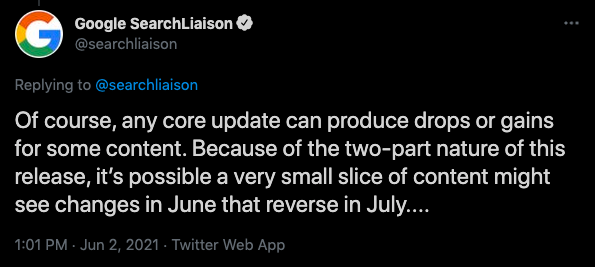 That means if you're seeing lift right now as a result of this update, you may not come July (and vice versa).
Don't forget the page experience update coming
Complicating all of this, of course, is that page experience-related core update that's slated for sometime mid-month for mobile first. So, for some of you, the next 45 days may potentially be a bit of a bumpy ride from the organic traffic perspective.

Not everyone is a fan of this, clearly.
No, I'm not saying the sky is falling.
I'm simply pointing out that over this month and next, Google is implementing core updates (both standard and page experience-related) that have the potential (for some) to push rankings up and down.
To come out on top search rankings-wise in the long run, that means you need to buckle down in two key areas:
How's your page experience doing, kiddos? Is your site speed lacking? Do you have annoying pop-ups on mobile that destroy the user experience and would make Google angry? Is your site responsive across different devices? Is your content visually stable with stable action responses?
And, most importantly, how is the quality of your content? The bottom line with any of these core updates is that Google is constantly innovating new ways to bring the highest quality and most relevant content to the top of search results. To guarantee you're at the top of the pile, you need to answer your buyers' most pressing questions in your content, with the goal of becoming the #1 teacher in your industry.
Or, more simply, make a site that doesn't suck and then fill that site with insanely valuable, educational content that is easy to find. Really, that's it.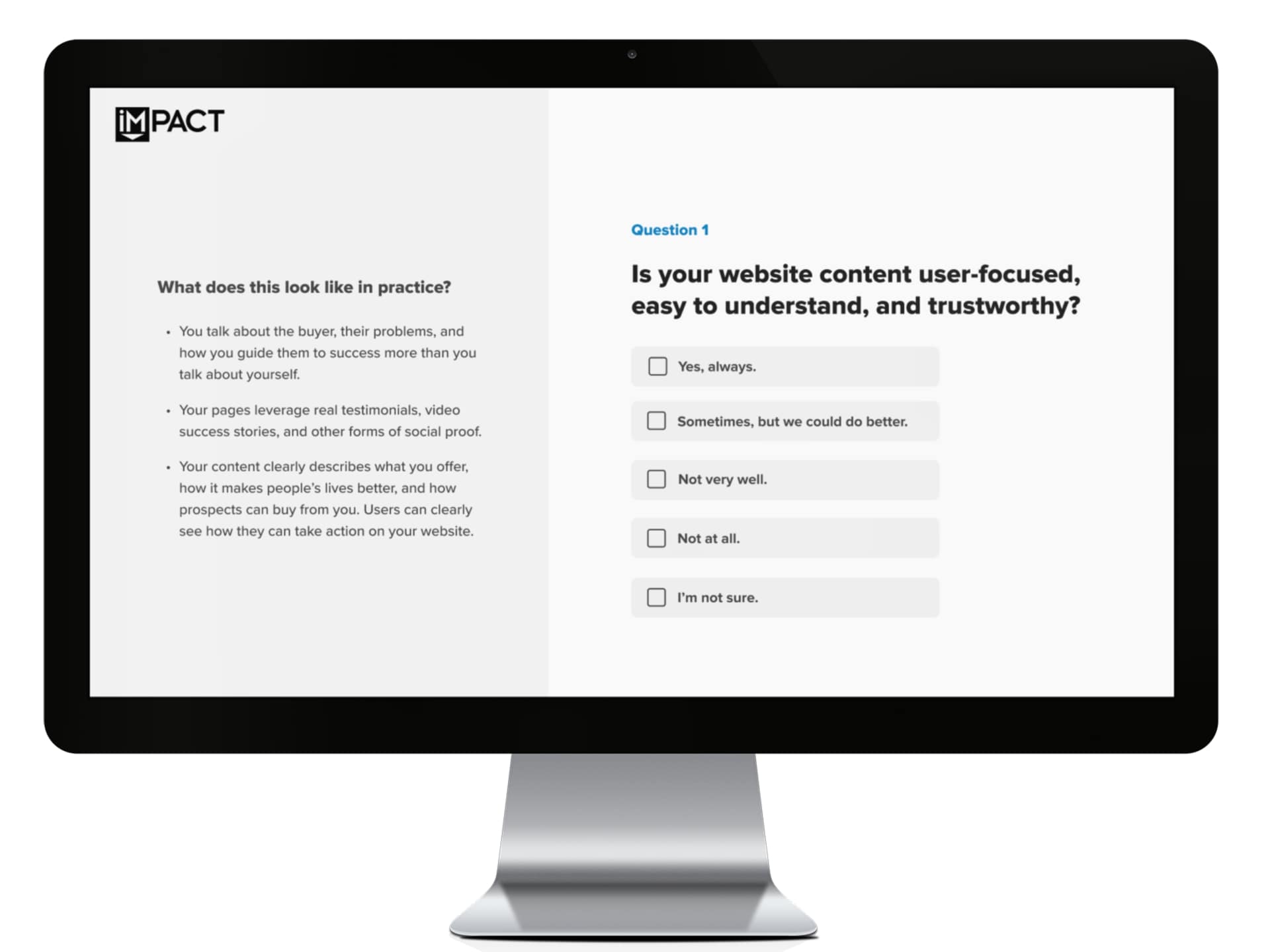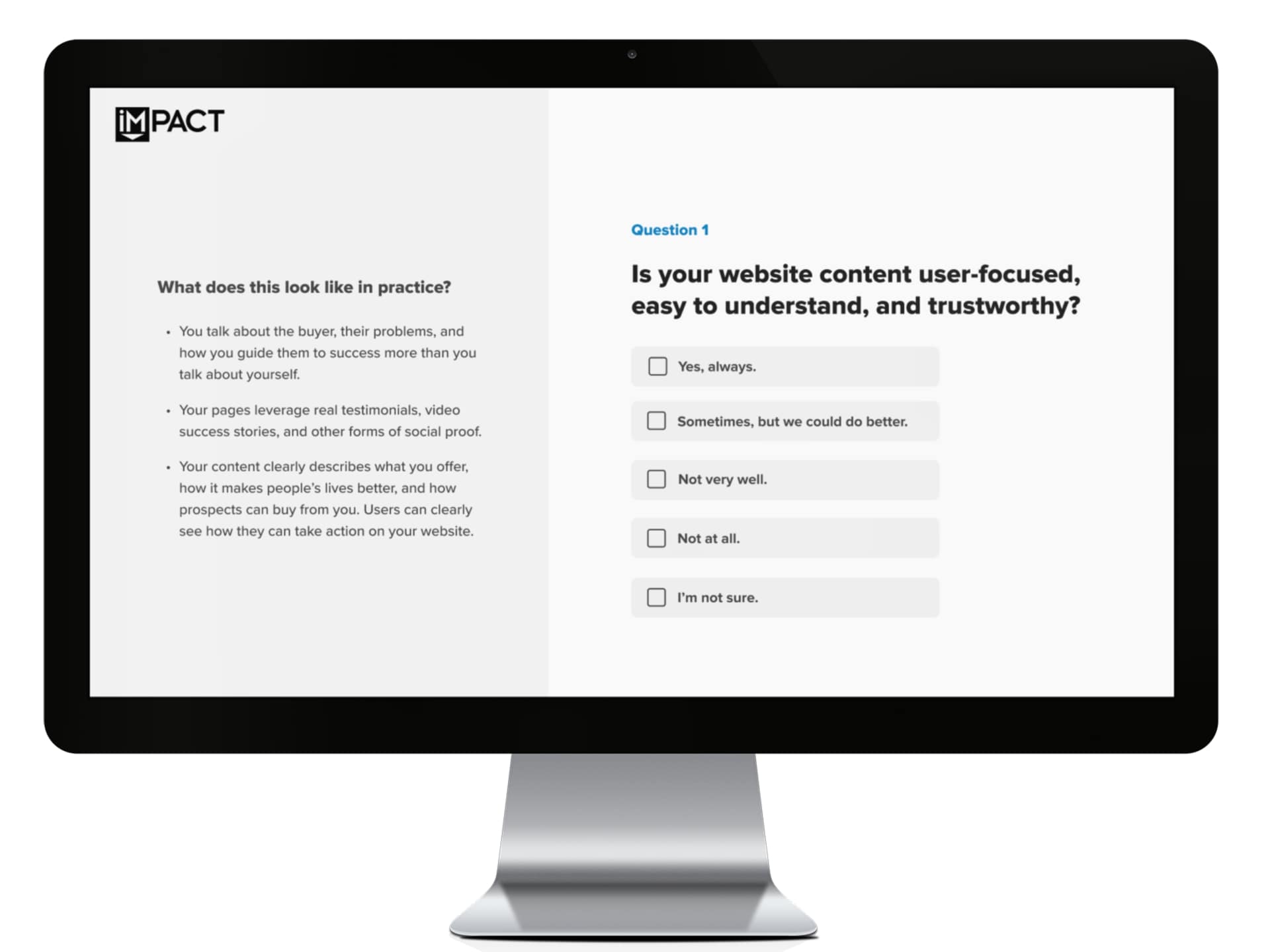 Free Assessment:
Website Performance Assessment
Does your website build trust with buyers and bring in revenue?
Take this free 10 question assessment and learn how your website can start living up to its potential.
Published on June 4, 2021