ICYMI: Digital marketing news update for May 10, 2021
Last week, I learned how to say "a big penguin" in Italian. It's "un grosso pinguino." Also, Google says they don't have strong preferences about "above the fold" content.
Liz Moorehead also recommends this free course, Fundamentals of Social Media Marketing.
While you were busy growing your business, creating money-making content, and absolutely slaying your digital sales and marketing goals last week, here are the big digital marketing news stories you missed:
Free Course: Fundamentals of Social Media Marketing
In my world, I got a weird, striped sunburn on my back after eating lunch outside for 10 whole minutes without protection – because I'm the pale ghost of a human who is the targeted ideal buyer for makers of 100+ SPF sunscreen.
I also saw Predator for the first time, and that is a gem of a cinematic experience. On a related note, I know Arnold is the star of that movie, but can we just take a moment to recognize the unfettered greatness of Carl Weathers?
Of course, that wasn't always the case; Google used to give ranking preference to site pages with content near the top. That's why so many of us have been afraid for many, many moons about putting content below the fold.
A lot has changed since the early days, however. For example, our great search engine overlords now use AI-powered machine learning (RankBrain) and natural language processing (NLP) when crawling and ranking content published on the internet. As a result, it's easier for Google's algorithm to determine context, relevance, and ranking for content without what we'll politely call "explicit keyword indicators."
Google's John Mueller also had this to say about ranking pages and content placement:
"So the main thing is that we want to see some content above the fold. Which means … a part of your page should be visible when a user goes there. So for example if a user goes to your website and they just see a big holiday photo and they have to scroll down a little bit to actually get content about a hotel, then that would be problematic for us.

"But if they go to your home page and they see a hall of fame photo on top and also a little bit of information about the hotel, for example for a hotel site, that would be fine. So it's not purely that the content has to be above the fold. But … some of the content has to be."
Time to start practicing positive reframing and putting on a happy face, because Unbounce's latest Conversion Benchmark Report shows a direct connection between using negative emotional language and diminished website conversions – and virtually no industry was exempt from this trend.
"The study found that in a year of negativity, negative language did not convert. In e-commerce, online sellers significantly increased their use of all types of emotional language, but especially language considered negative - anger (+8.9 per cent), fear (+6.0 per cent) and sadness (+8.1 per cent). The increase in negative language (words such as 'angry', 'ruthless' and 'depressing') was seen in several industry sectors and frequently correlated with a decrease in conversions."
Here's what's wild, though. People flocked to negative sentiment-oriented content, which – as we all know – was not hard to find in 2020. But the negative energy had the opposite effect when it came time to taking action, i.e., converting where a marketing campaign creator had intended.
What's weird is that, in certain segments, positive language didn't really help either:
"Analysis of which emotional sentiments drove higher conversion rates on education landing pages showed words relating to joy and anticipation, such as as 'aspiration', 'proud', and 'succeed', often correlated with lower page performance."
🔎 Related resources:
3. Only 4% of Facebook users want behavior tracked outside of the app (NiemanLab)
I don't know about you, but I get really cranky when I visit a website I go to a lot and the experience isn't at least somewhat personalized to my preferences. But there is a line where that personalization crosses from "helpful" into "creepy" territory.
And, as it turns out, I'm not alone in feeling that way.
You see, Facebook advertisers rely on Facebook's targeting abilities to get their paid ads in front of the right ideal buyers. That's OK, though. Most Facebook users (like me) expect the app to track what they're doing for those purposes in the app ... but, apparently, not so much outside of the app.
But new data from NiemanLab shows that only 4% of iOS users approved of what's called "cross-app tracking" when they were prompted about it.
Why does this matter? Here's what the folks at NiemanLab point out:
"This is a problem for Facebook, given that (a) iPhone and iPad users have long been more valuable from a revenue point of view than Android users, (b) iOS users tend to update their phones quite rapidly compared to other platforms, and (c) all that cross-app data is a major part of how Facebook generates the targeting that makes its ads so valuable.

"(Facebook knows a lot of things about you — but it doesn't know them all because you wrote a Facebook post about it in 2015 or something.) Some project this one change could cost Facebook 7% of its revenue."
Obviously, if folks are speculating a revenue loss for Facebook, that means Facebook advertisers (which potentially includes you) need to be mindful of Facebook's diminished capabilities around targeting.
🔎 Related resources:
A long time ago in a galaxy far, far away, keyword stuffing – the SEO not-so-best practice of artificially inserting keywords you want to rank for into pages to increase where you appear on SERPs – was commonplace. But Google and Bing (in 2013 and 2014, respectively) made the spammy approach something website publishers could be penalized for in their rankings.
What I found surprising is that this approach is still used by some businesses, specifically with Google My Business ... and that is problematic particularly with company branding, according to Colan Nielsen:
"The major problem I am starting is that [rebranding in order to get keywords into their GMB name] can cause some branding issues, and this isn't exclusive to law firms. Check out this result for 'Tree Services in Raleigh.' Seth Godin often talks about 'Remarkable' businesses. How are you supposed to become remarkable and stand out in the mind of your customers when everyone has a similar name?"
🎓 IMPACT+ course: How to fully optimize your Google My Business listing
This means I can finally post a masterpiece like this ...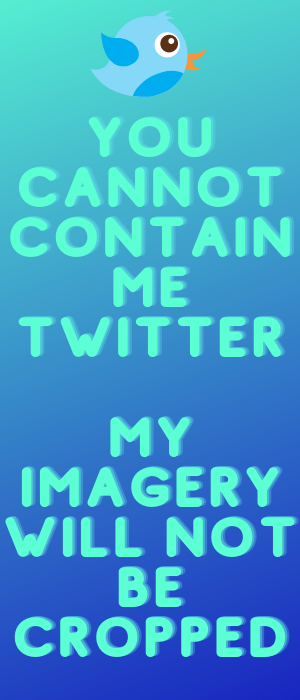 ... and its majesty will not be censored in any way, shape, or form.
In line with recent rollouts catering toward allowing creators to monetize what they do on the Twitter platform, the bird-based, conversation-focused social giant has unveiled a new feature called the Tip Jar: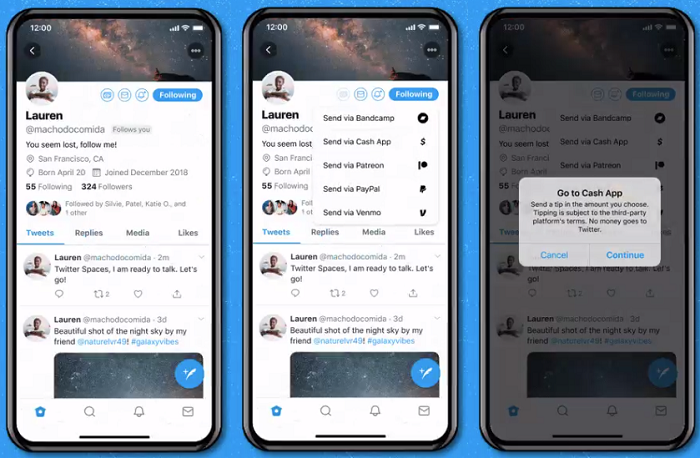 Image source / Social Media Today
Of Tip Jar, the Twitter team stated:
"Tip Jar is an easy way to support the incredible voices that make up the conversation on Twitter. ... This is a first step in our work to create new ways for people to receive and show support on Twitter — with money."
This all sounds great, in theory... but the folks at Social Media Today have been monitoring the conversation around the new feature and found a few big privacy issues. For example, you may accidentally end up sharing your personal address when using this feature with PayPal: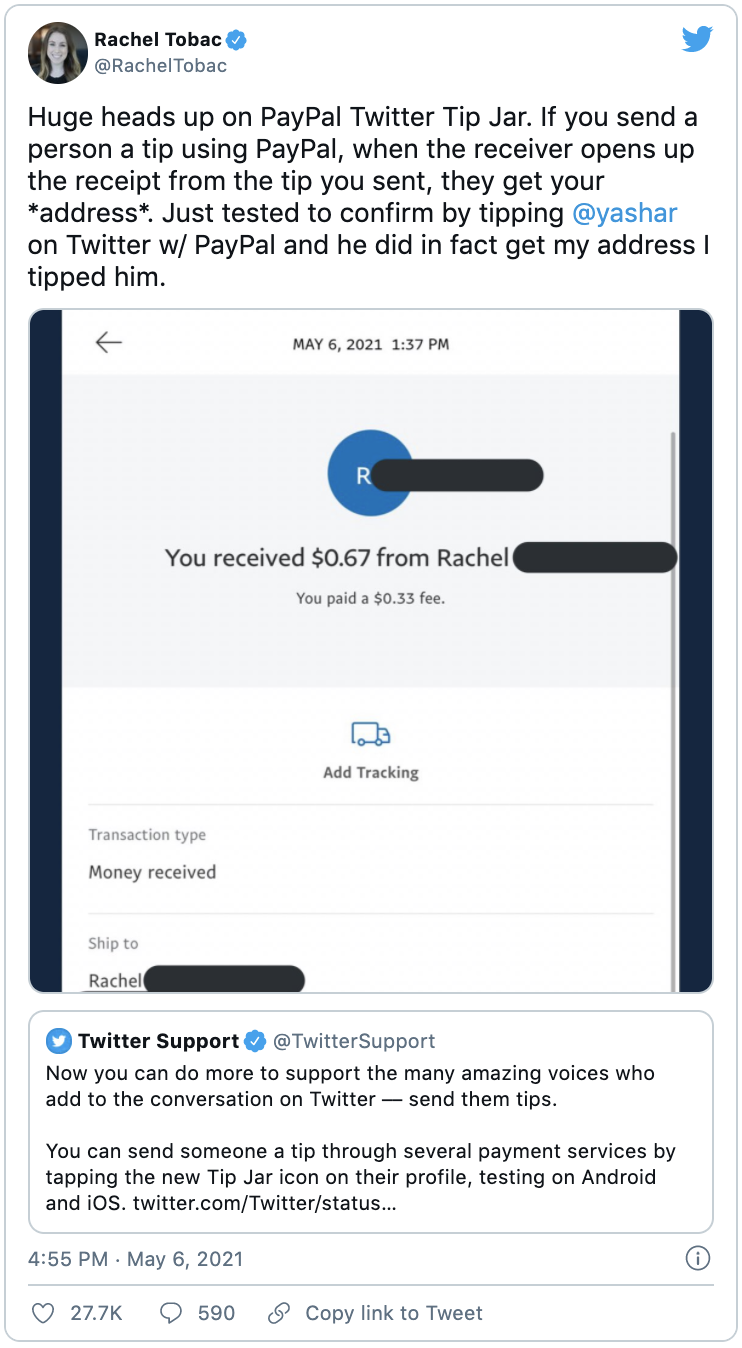 Yikes. Hopefully, this all gets sorted out soon.
🔎 Related resources:
Every Monday, you can expect this little weekly dose of digital marketing news. Originally, we were going to run this on Saturdays, but we realized this feature was a better way to help you kick off your week. You're welcome.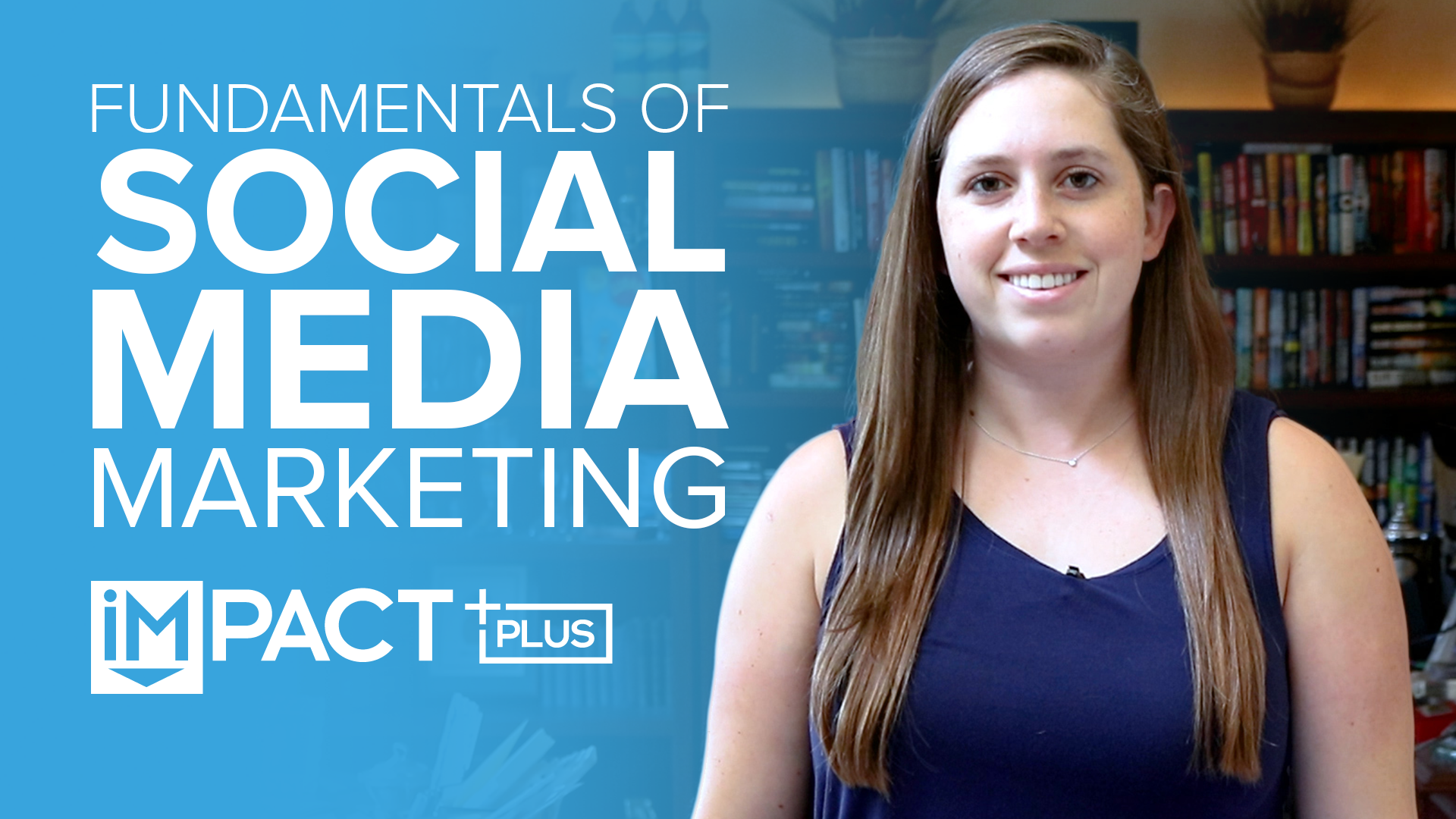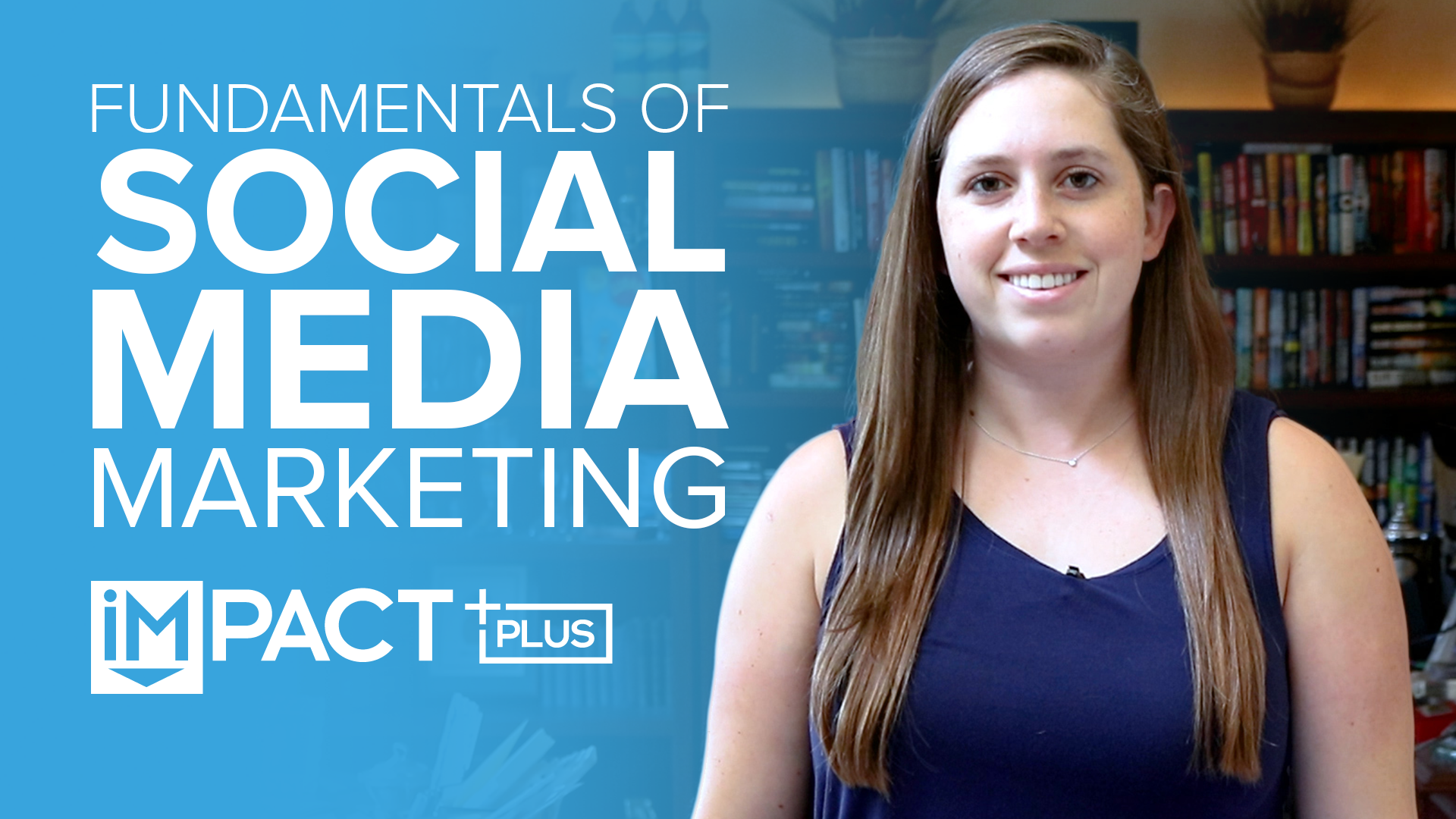 Free Course:
Fundamentals of Social Media Marketing
Learn how to use social media to successfully drive awareness and engagement for your business
In this free course, you'll learn:
How to choose the right social platforms for your business
Basic best practices for different social media channels
B2B vs. B2C practices on social media
Published on May 10, 2021