Meet the new Google My Business review management view
The search engine giant has added new transparency, visibility, and control for managing your reviews.
Liz Moorehead also recommends this free guide, The Inbound Marketer's Guide to Search Engine Optimization.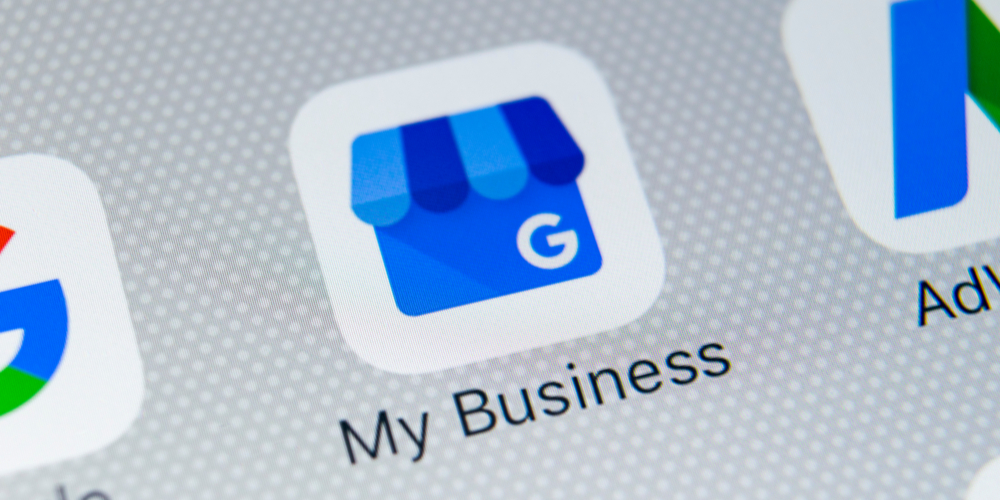 I'm not sure what the precise moment was when the first-ever business review was published on the internet. But I do know it was three months ago when my favorite Google review of London's iconic Big Ben was published:
Free Guide: The Inbound Marketer's Guide to Search Engine Optimization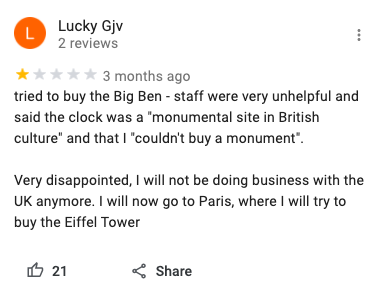 How devastating! Fingers crossed he had more luck in Paris! 🇫🇷
Funny as this may be, reviews in every form – case studies, testimonials, Google reviews, and so on – are critical to the health of your business. More to the point, the bottom line results can be gutting if you don't manage your online reputation.
Thankfully, Google My Business has launched a brand new reviews management tool, to help you better control your company's online reputation with the ability to escalate and report a review you'd like removed.
(Prior to now, you could report reviews you wanted removed, but there was not a way to see the approval statuses for those reported reviews in an easy way.)
How to manage your GMB reviews
First, you'll want to head on over to the GMB review management page. If you have business profiles attached to your Google account, you will see them listed if you are logged in when clicking that link... with one caveat.
There are confirmed reports that if you manage numerous business accounts – for example, you work for an agency and have 18 clients – you'll get this error: "Based on the number of Business Profiles you manage, this process is not available."
If you just have your business (or a handful), however, you should be OK, and you'll see this: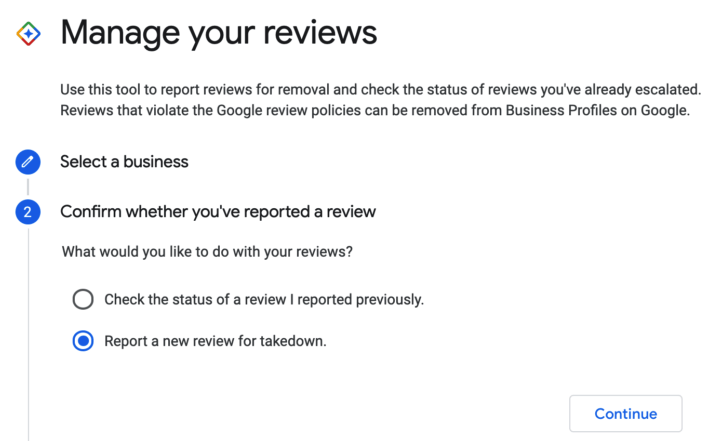 If you want to report a new review for takedown, you'll be taken to a list of recent reviews in chronological order. From there, you will be able to "Report a Problem" to Google, to plead your case for its removal.
If you want to see the status of a reported review, you'll be taken to a list view of the reviews you've reported, along with their review status.
And, if you want more information about a completed assessment of a reported review (or if you want to even submit an appeal of a decision), you can do that:

Why you need to pay attention to your reviews
Our ideal buyers, on the whole, do not like being told what to think about you by you. They want feedback about you (and what you sell) from real humans who have purchased from you already, and depending on how good (or bad) the reviews they find are, they will (or won't) choose to do business with you.
🎓 Free related online training courses:
For example, right now I'm in the process of buying a lot of new furniture, artwork, and home decor ahead of a move to a new apartment, like this professional, large format photograph I am getting framed, which I am way too excited about: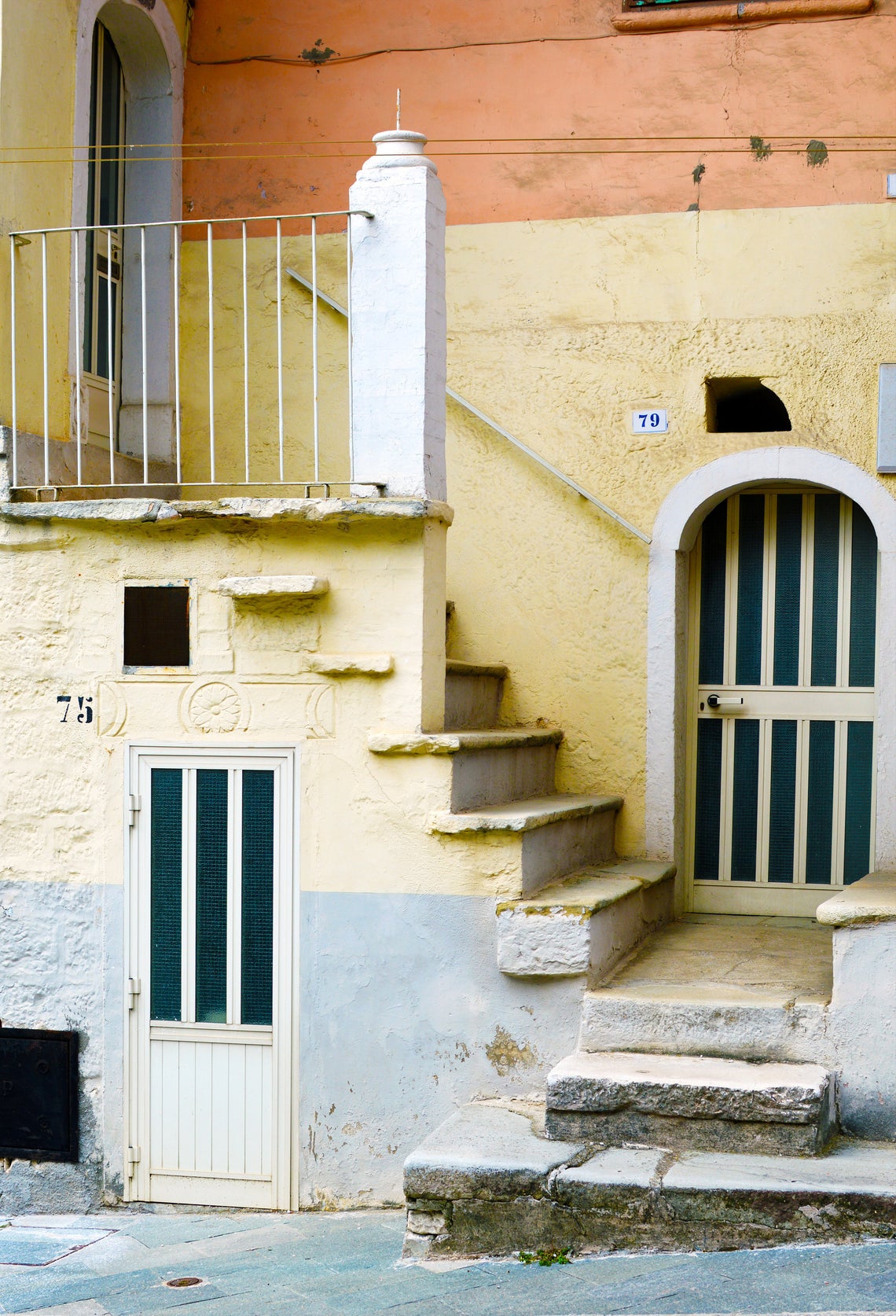 This was taken in Roseto Valfortore, a small Italian town where my family is from.
So, for the past few weeks, I've been basically living on websites like Amazon, Wayfair, Anthropologie, World Market, Crate and Barrel, West Elm, and Etsy. Can you guess one of my favorite ways to sort products on these websites?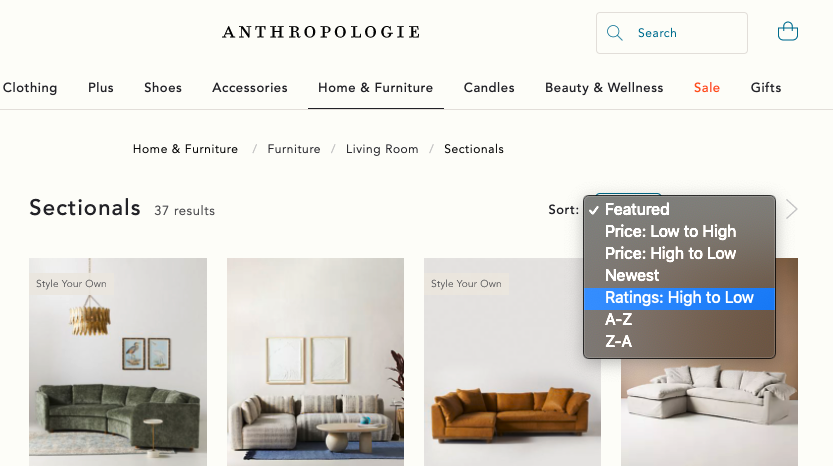 Sorry, low-rating products. You have no place in my new home.
Now, if you're working at a company that isn't consumer products-based and thinking this kind of behavior is limited to the e-commerce world, you are sorely mistaken...
...because folks leave reviews on Google for your business, no matter what you do. Like this example for HubSpot, which is a SaaS platform for businesses.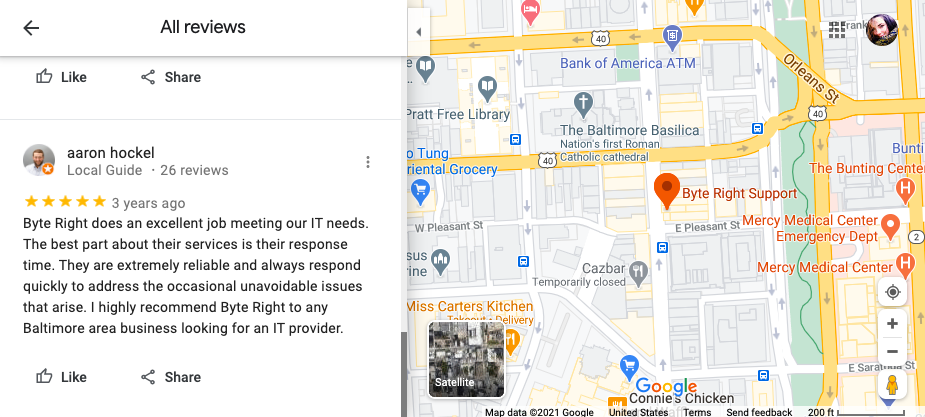 Or this one for Byte Right Support, a B2B IT services and consulting based in Baltimore, Maryland.
Bottom line, no matter what you do or sell, you need to be smart about your online reputation management, and that starts with taking full control of your Google My Business listing.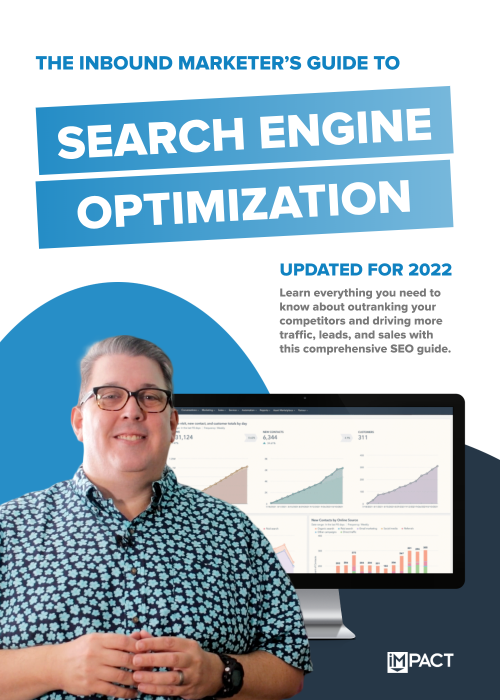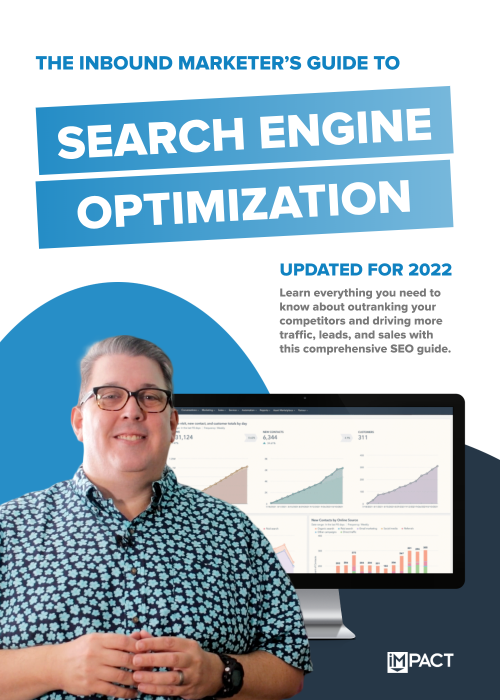 Free Guide:
The Inbound Marketer's Guide to Search Engine Optimization
Generate more traffic, leads, and sales with search engine optimization
In this free guide, you will learn:
What search engines are and who uses them.
What search engine optimization is and how it works.
Best practices for search engine optimization.
Published on March 20, 2021