What the heck is going on with all the Google updates? (Content Lab, Ep. 54)
In less than two months, Google has rolled out six different updates. Is there a method to the madness, or is Google just trying to hurt us?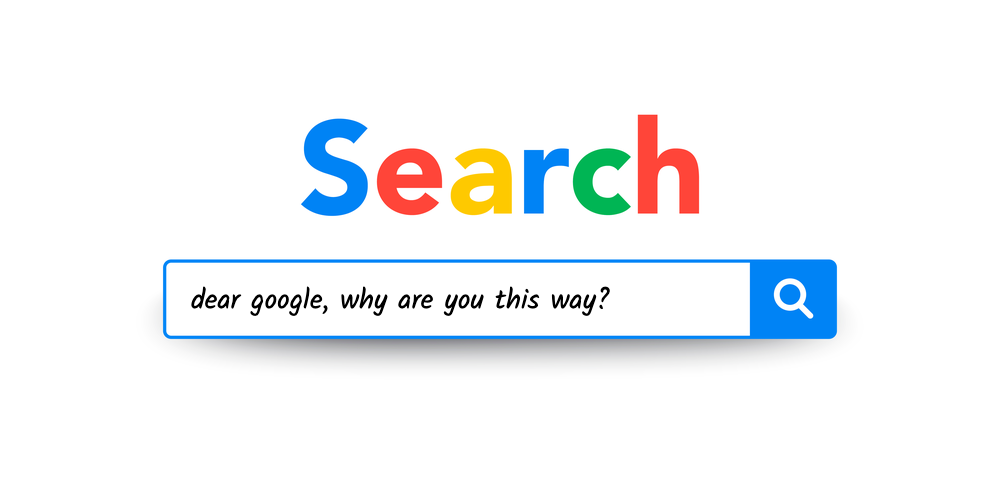 In the past 45-ish days, Google has rolled out six different updates: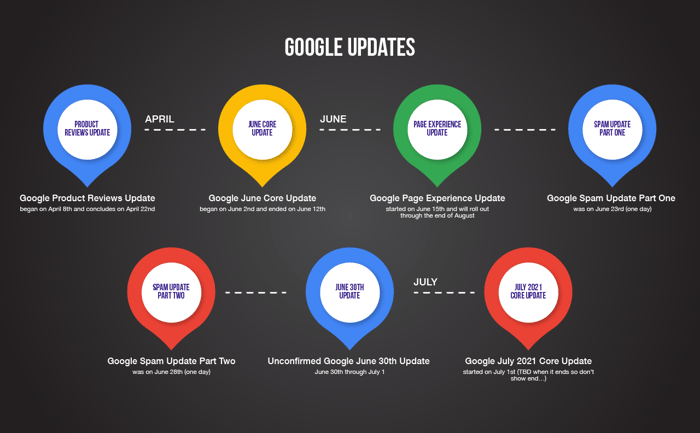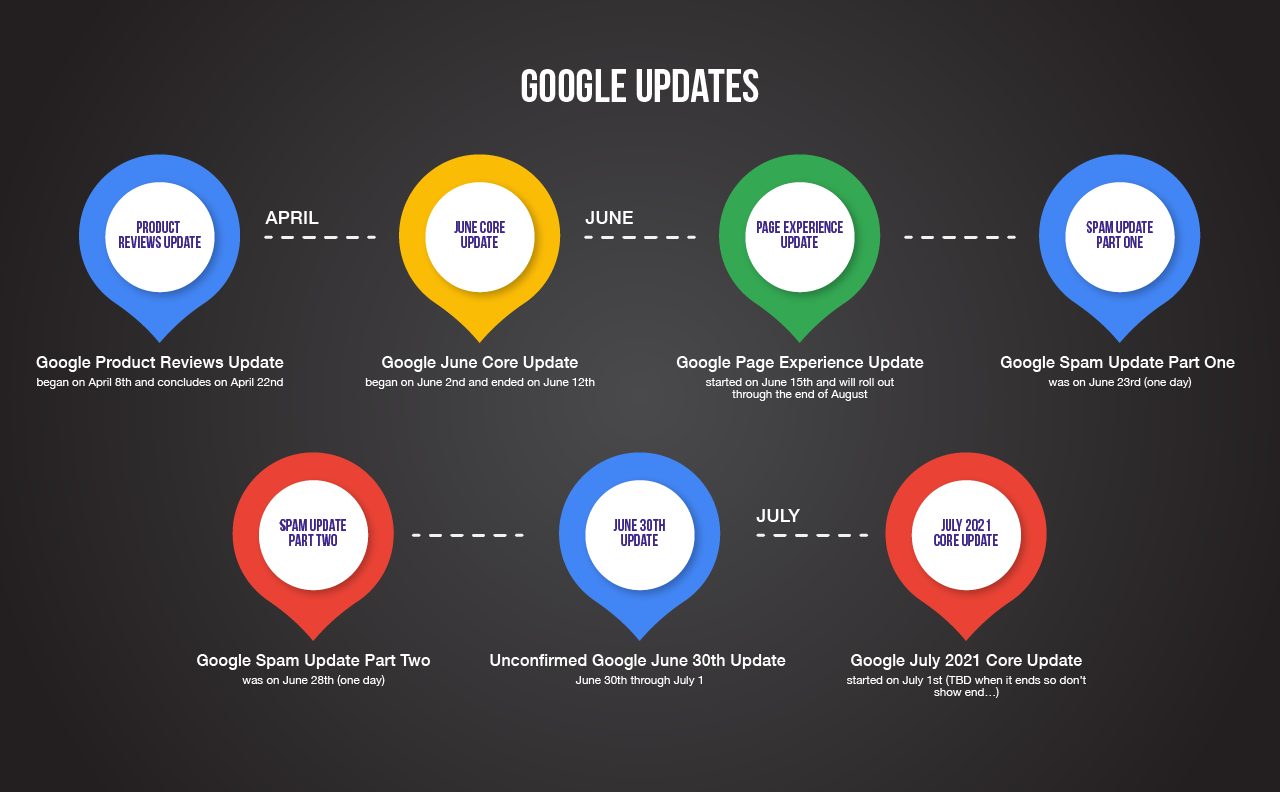 Big ups to Search Engine Roundtable for this graphic.
It doesn't help that the folks at Google are often vague (if not completely silent) on what some of these updates include, which only further exacerbates the trust issues many of us have with Google.
For example, there's the two-part core update that rolled out in June and then at the start of this month. They wouldn't say what was included. They only said that "some parts of it" weren't ready in June, so they had to break the update up. Oh, and they also said that some folks might see increases or drops in June with the first update, and those may (or may not) reverse themselves with the July update.
Then there's the page experience update that is its own can of worms, as a story, with even Google disagreeing with itself about what impact this will have on websites, depending on who you ask.
In conjunction with the chatter regarding the impending third-party cookie block in Google Chrome, you might say a few of us content marketers are feeling a bit frayed around the edges, emotionally.
And that is why we are dedicating an entire episode to a conversation about the waterfall of Google news recently, including topics such as:
What are the big-picture takeaways from all of these stories?
What is motivating all of these different updates and moves?
Should we be panicking or not panicking?
How is it possible to stay on top of everything or understand what is happening?
How is this related to the Apple mail privacy news?
Is Google really the "good guy" in the data privacy conversation?
Also, during the conversation, I made a mistake. I inadvertently said the new page performance report is in Google Analytics, when it is actually in Google Search Console. Sorry about that, got a little tongue-tied after almost an hour of Google product talk!
Enjoy!
Listen to the episode
🚨Subscribe to Content Lab on Apple Podcasts, Spotify, and Stitcher.🚨
Related resources
Until next time! 👋
FREE On-Demand: The Website Optimization Summit Opening Keynote
Watch Liz Moorehead's takeaway-filled opening keynote from the Website Optimization Summit for FREE inside IMPACT+.
Your business website should be your most profitable virtual employee -- closing deals left and right. Yet, business leaders and digital marketers just like you are unwittingly undermining the money-making potential of your website.
Let Liz Moorehead show you the simple and powerful ways you can immediately increase the revenue potential of your business website, no matter what industry you're in, in this information packed keynote.