About Newport Board Group
Newport Board Group (Newport) is a partnership of board directors and highly experienced senior executive leaders with deep knowledge of capital markets, strategy, and operations that help exceptional entrepreneurial growth, mid-sized private and private equity portfolio companies navigate significant transitions and improve their business performance.
The Way it Was
When the team came to us, there was a critical need for IMPACT, as HubSpot experts, to assist in the strategic build-out of the HubSpot CRM in order to match the needs of Newport's partners and leadership.
Newport had created custom in-house developed CRM tools for sales pipeline and other sales databases to fit their sales process and workflows, but as the firm grew and experienced CRM users joined, the software's customization capacity was stretched to its limits and it made little sense to continue custom development for other basic CRM purposes.
The team was in need of a more comprehensive CRM that was able to scale with the firm but yet be customized for their specific needs. In their space, the utilization of a CRM that aligned with inbound marketing efforts could give them a competitive advantage and enable partners to distribute content regularly to their sales pipeline, clients, referral sources, and other stakeholders.
The Pain Points
The marketing team at Newport while having user experience with SalesForce and a basic design for their needs, did not have the experience needed to work with HubSpot and were in need of someone to assist in the creation of properties, workflows, and overall training of the capabilities of the HubSpot CRM.
After a demo with a HubSpot representative it was clear that this direction would take some effort in order to match with the expectations and needs of the Newport team.
IMPACT's four-year relationship with the firm had proven IMPACT to be trustworthy advisors when it came to inbound and the HubSpot software.
What They Decided to Do
Newport came to us in need of assistance in the strategic build, training, and launch of the HubSpot CRM across their firm.
We worked with the team to adjust our existing monthly retainer to include the project and their Account Strategist, who had become an expert in the new HubSpot CRM module, was chosen as the main contact at IMPACT for this effort.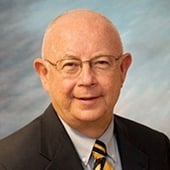 "Thanks to IMPACT's training and support, we look forward to implementing our new fully-customized (and customizable) HubSpot CRM. The ease-of-use of the software is unmatched and by consolidating our CRM within HubSpot we're set to save thousands of dollars each month. The Newport team is excited to continue utilizing HubSpot's new sales tools and capabilities. IMPACT Branding and our Account Strategist have done an outstanding job helping us make the HubSpot CRM a reality for Newport Board Group."
Doug Payne CEO, Newport Board Group
How We Helped
We began by identifying a "leadership" team for the CRM build efforts.
This team set up weekly meetings with clear agendas and goals and between each call, team members completed the necessary "homework" which included creation of properties, documenting strategies and workflows, and testing.
The first step of our strategy was to identify the contact and company properties necessary for the CRM utilizing as a starting point the in-house design derived from prior CRM experience. We compared the current sales pipeline and other sales and marketing database properties and worked together to prioritize and improve the workflow.
After the creation of the custom properties, we entered in test contacts and companies to ensure that all details needed for each were easily inputted.
Next, we customized the deal stages in the HubSpot CRM. This effort was critical to the implementation of the CRM for reporting. Each deal stage is associated to a win probability which would carry over into revenue pipeline reporting and sales effectiveness reporting. We also identified an easy way to report on the deal revenue pipeline using new properties and deal stages.
After testing the input of contacts, companies and deals, we were ready to move forward to more day to day tactical process.
IMPACT helped the Newport team understand all the CRM's features and how they can be customized and used during the sales process. We started with the Q&A of emailing, task assignment, and note taking within the CRM. Newport's marketing team practiced these tools and identified any concerns or potential issues with the process. Then, we identified a process for capturing business card contact information via standard smartphone Apps, and related contact imports through Excel, created a template, and tested out the workflow.
During each of these steps, the IMPACT team took responsibility of training, testing, and outreach to HubSpot support in order to answer the needs and questions of Newport team members.
Once the CRM was deemed ready for testing by the Newport leadership team, we held an online review and training for select partners who had CRM experience and wished to be a part of the beta test group. The purpose of this first round beta was to get insight and understand if any of their current sales processes were not carried into the new CRM design.
We received great feedback and were able to address it easily and quickly in order to satisfy the first round of review.
The Way it is Now
Newport Board Group and IMPACT are currently in the process of finalizing the beta stage of the CRM effort and will be moving over to launch phases within the next few months.
We have had positive feedback to the effort and have been continuing our weekly implementation meetings in order to answer any outstanding questions from partners who would like to start actively using the CRM.
Fortunately, our design has been well-received and with the new tools HubSpot continues to announce regularly (i.e. CRM iOs app, Outlook email syncing, etc.) we have been able to resolve all initial concerns from the partners either with present or future envisioned HubSpot capabilities.
The Results
Both the Newport and IMPACT teams consider this process and effort extremely successful.
By building out the CRM in HubSpot, Newport is able to save about $5,000 a month, $60,000 per year) on CRM licenses and avoid the heavy cost of a special purpose consultant to create design and executes the design in more complex CRM software.

With the training and support provided by IMPACT, members of the Newport team were able to execute the design and implementation of the HubSpot CRM and set up its customized features with limited prior experience and without hiring an expensive CRM implementation consultant.
They are also able to easily integrate their inbound efforts with sales. This opens up opportunities for more segmented email and social campaigns.
Partners who take advantage of the CRM will be able to use HubSpot for local newsletter mailings and content distribution to their lists, when previously these efforts were isolated and not in-line with the Newport firm inbound program.
We are looking forward to the completion of the beta phase of this project and implementation of the CRM throughout the firm.
Take the guesswork out of your marketing in just one phone call
We respond to requests immediately, so we'll get back to you super fast to set up a time to chat.