4 Reasons Why It Pays To Invest in Your Agency Staff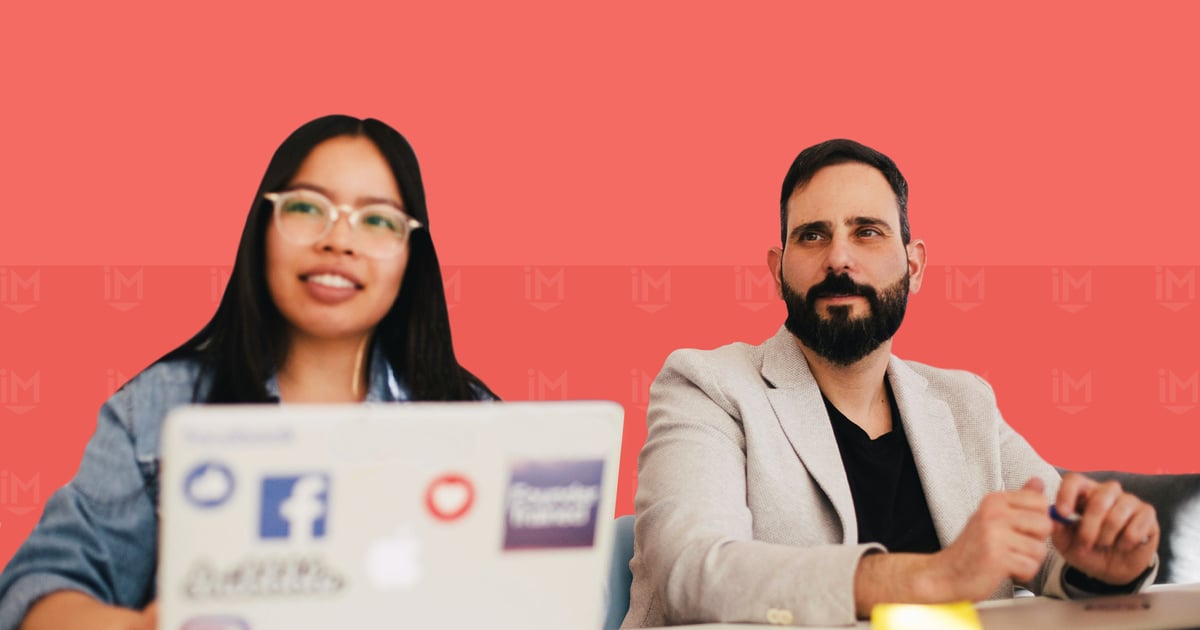 In the agency world (and probably any industry for that matter), professional development is often undervalued.
Some companies have formal programs with requirements, employee benefits, or perks for time invested in professional development, while others take a bit more of a casual approach. Some don't encourage or require professional development, leave it to the employee if they want to acquire a new skill or competency.
But as the marketplace and competition for top talent becomes tighter, many organizations are revisiting their policies.
Why? Well, according to the Deloitte Global 2022 Gen Z and millennial survey, learning and development opportunities were the second most important reason why Gen Z and millennials chose to work for their current employer. That was second to a good work-life balance, and third was pay.
But you shouldn't invest in training and development of your staff simply because it's needed to attract and retain talent (although those are two very good reasons).
Over the last decade, we've discovered plenty of other notable benefits your agency and clients can expect to see from a well-rounded, ever-learning team.
Here, we'll discuss four of the biggest:
Helps level up your talent (to achieve their career ambitions and your goals as a company)
Attracts and retains talent
Helps produce better results and services for your clients
Mitigates business risks by not having to hire new employees
1. Helps level up your talent (to achieve their career ambitions and your goals as a company)
According to a new Pew Research Center survey, "no opportunities for advancement" was the second most prevalent reason why U.S. workers left their job in 2021.
Modern workers don't want to be stagnant. They want to grow, advance, and have new and bigger opportunities. In turn, they're looking for an employer who also values this and will provide them with the means to develop professionally.
Who wants to work for someone or with someone who will never improve?
Whether they're hired as an intern, middle management, or a senior member of your leadership team, employees come equipped with an existing set of skills that you as their employer can choose to expand and improve upon or let be.
With the right resources, your summer intern could eventually rise to a lead account manager or strategist — leveling up within the organization that invested in them.
Everyone from leadership to frontline employees and admins should be encouraged to learn and grow, and support the education and growth of the team members around them.
It's also important to create a company culture of learning to keep these ambitious employees happy and motivated. By surrounding them with like-minded and ever-advancing team members, they will feel the power of collectively moving in the same direction as an organization.
As you level up your existing talent, new possibilities for your agency open up to expand, evolve, or enhance service offerings, and strive for new, bold, and audacious goals!
IMPACT's COO Brie Rangel shared her perspective on how investing in your current staff also enables your agency to reach its goals and fullest potential:
"Yes, we need to retain and grow our team — it makes for a better culture, cuts down on the expense of having to hire again and again to backfill, etc. — but we also can't achieve our organization's vision without leveling up our team. There's no way we can achieve great things if only a handful of folks are capable of doing the work. It's just not scalable."
2. Attracts and retains talent
Employee recruitment and retention are two of the (if not the) hottest topics among agencies right now. Everyone is struggling to get the right people on the bus and keep them there.
Moreover, I'm consistently hearing this from many communities and mastermind groups — agency leaders are looking for ways to be an attractive destination for top talent.
One of the ways you can attract and retain talent is by creating a desirable workplace.
In that same survey from Deloitte, Gen Z and millennials indicated that the fourth and fifth most highly sought-after qualities in an employer were a positive workplace culture (where employees feel valued and have a sense of belonging) and opportunities to progress and grow in their career.
Providing your employees with ongoing education, training, and development directly aligns with showing them that they are valued and can realize their potential career path or trajectory within your organization.
Whether you provide them with access to speakers, training, a book stipend, tuition support, or conference attendance, find a combination of offerings that will excite and entice your team to participate.
Here at IMPACT, for example, we not only offer employees a monthly budget for books, but we also incentivize them with additional rewards through BetterBookClub. This promotes ongoing education and rewards team members for the extra effort they put into expanding their knowledge.
Our CEO Bob Ruffolo recently shared his thoughts on how BetterBookClub has benefited our team with one of our agency partners, Sarah Parry, at Socially Grown:
"We're HUGE fans of BetterBookClub! We've been using it for over a year now with great success. We pay our employees a bonus of $1 per point for what they read (books range from $25 to $100 per point based on criteria we came up with) and we've given out over $10,000 in bonuses. That's a whole lot of learning and growing. Highly recommended!"
3. Provide better services and results to your clients
This should be obvious, but it's worth stating — smarter talent on staff will produce better work for clients and, in turn, better results.
Someone who is willing to give you money in exchange for a good or service does so because they trust you will deliver on what you promise. This is true of any business.
Clients work with marketing agencies because they trust them to put forth their best work to accomplish their goals. They invest time, money, and resources in working with you, and they trust that your staff will deliver on promises made in your statement of work or agreement.
Ongoing training and development helps ensure your team is staying ahead of the latest marketing trends and technology and is well-equipped to answer questions or deliver on new requests.
Education can even help you expand your product or service offerings as an agency. IMPACT's Certified Coaching Program can show you how to start coaching clients to take ownership of their own marketing. This will not only create a new revenue channel for your organization, but also give your clients an avenue to achieve even better results.
Regardless of which kind of advancement you focus on, it behooves any agency to invest and reinvest in their staff to produce exceptional work and maintain great relationships with their clients.
An effective agency team seeks out new information, tests new ideas, and brings those concepts or innovative solutions to their clients. Such an agency will win business and keep customers happy long term.
4. Mitigate risks by not having to hire new employees
Creating a culture of learning at your agency is not only something your staff likely craves, but it is expected by many. And, it's also good for business.
Our COO Brie Rangel shared insight as to why IMPACT makes such a big investment in team learning and development:
"There's risk in only trying to hire from the outside (e.g., that new hires will be be a bad culture fit, not aligned with vision, not actually that skilled). A healthy way to mitigate that risk is to also work just as hard to level up your team so you don't have to hire from the outside every time for key positions."
Invest in the professional development, training, and education that's right for your agency
There are a multitude of options when it comes to offering employees educational opportunities. You can offer education and development in the form of books, online or in-person training, traditional academic institutions and programs, conference attendance, etc.
Building a program that works is really up to your organization and what you value most.
What does your team need to be the very best at? What will get them excited about learning? How can you ensure they'll participate and make the most of this investment? How can you leverage training and education to advance the company, your service offerings, and the work you do with clients?
Answering these questions will help you determine what is worth investing in for your team.
And when you think about education and growth for your team, don't stop solely at someone's job function or the technical aspects of their role and the work they do with clients.
Maybe you're looking to help someone be a better communicator or level up in their management skills. Is someone resistant to feedback or unwilling to accept change within the organization?
From improving communication skills to broadening horizons through diversity, equity, and inclusion, becoming a more accepting or inclusive team member or general self-improvement, you can "invest" in your employees beyond a certification specific to a client service.
Want to learn more about IMPACT's Certified Coaching Program? As a member, you can learn how to be more profitable, effective, and efficient by teaching your clients how to own their own marketing and sales success through They Ask, You Answer. Meet with a coordinator to learn more, or download your free copy of "The Blueprint for a More Profitable Agency."
Free Assessment:
How does your sales & marketing measure up?
Take this free, 5-minute assessment and learn what you can start doing today to boost traffic, leads, and sales.