5 Mobile Website Examples that are Breaking the Mold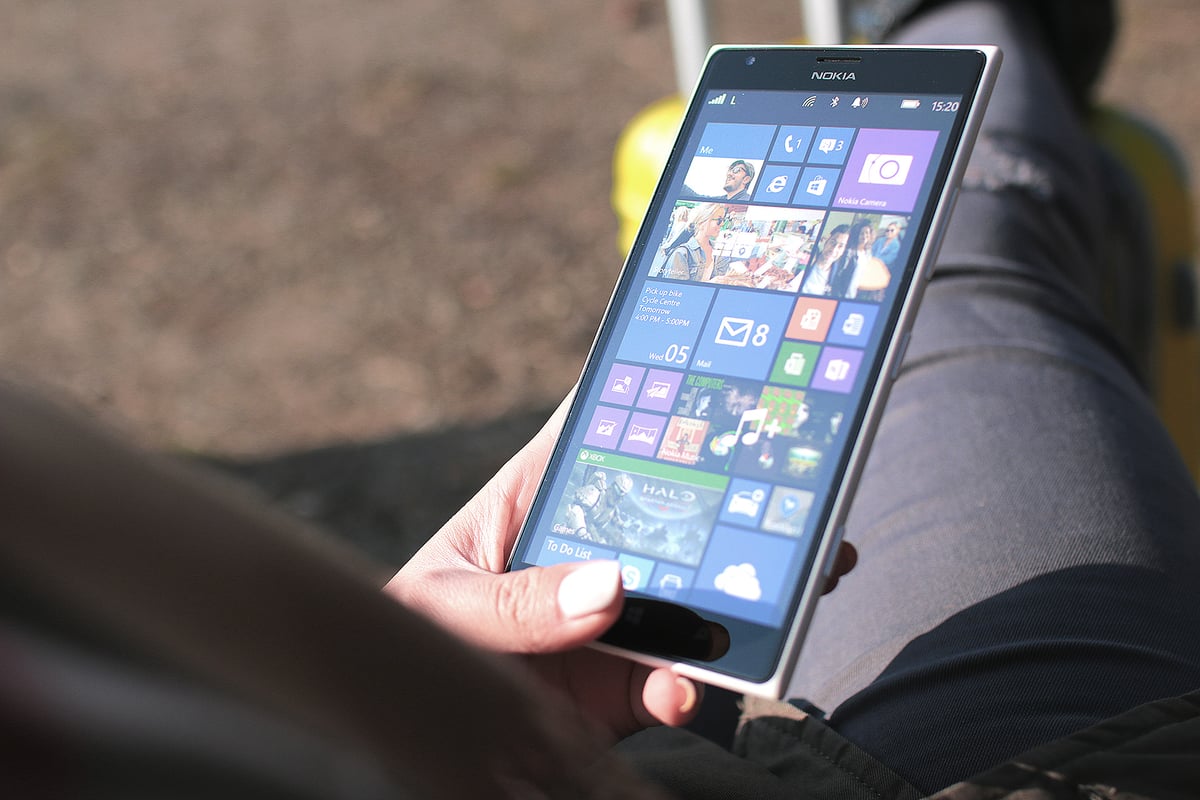 The rise of mobile browsing has taken the internet by storm and could come across as a terrifying trend for those who don't have a responsive site for their mobile users.
While this may seem like a conundrum, we should be embracing our new found mobile users. They require us to think even more critically about how our websites UX should translate from desktop to mobile.
Some current website may not scale down well enough for mobile users due to design, layout, information architecture, content length, and/or functionality.
But just because parts of the site don't fit the mobile "mold" right away, doesn't mean you should give up on optimizing for it.
Abandoning these users may feel like it will make your life easier, but you need to understand that their experience is just as important as their desktop counterparts (especially when you consider that tablet users spend 50% more moolah than PC users).
To help jumpstart your creative juices, check out these 5 sites who hit the nail on the head when they redesigned their mobile websites.
Breaking News
Breaking News understands exactly how today's users like to receive their information: quickly, easily, and with minimal distractions. They opted to display all the current news around the world in short twitter posts for quick reading, and gave users the ability to retweet the information by clicking the chat bubble icon next to each post.
If instead, you're looking to search for a specific topic, the mobile menu allows you to filter by categories or by keywords. You can even 'mute', or hide, topics you have no interest in. Each of these options allows users to easily sift through the content so they can quickly separate what they want to read, enhancing their experience on the site. As it is, 61% of users have a better opinion of brands when offered a good mobile experience.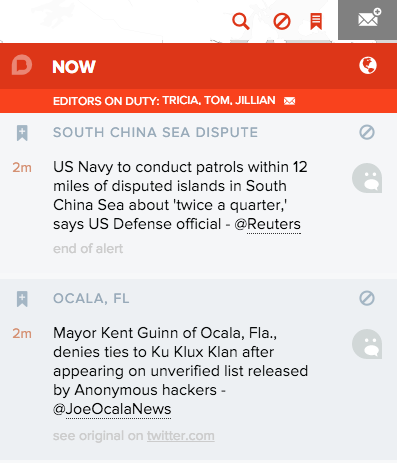 What I found most remarkable on this mobile site was the integration of Google Maps. It highlights specific geographic locations around the world where different news stories are occurring. When you click any of the bubbles on the map, the feed on the homepage changes to represent news stories taking place in the surrounding area.
Samsung
As a company who's constantly on top of digital innovation, it's no surprise Samsung's website complements its tech-savvy users.
Since Samsung's website is part eCommerce, it's imperative that they properly optimize their site for mobile users in order to increase the likelihood of a purchase from them on a mobile device.
Samsung's mobile site does not disappoint. On the product category pages, the long list of products condenses into small sliders. Product options (such as screen size, colors, etc.) are transformed into a option table which, when clicked on, leads to Samsung's online store displaying products matching what the user clicked on.
Even the checkout process has been formatted so the steps you need to complete are clear. You can also track what stage of checkout you're at by following the progress bar along the top of the page. The information within each step is also clearly labeled and given appropriate spacing so users can easily read what they are doing and clearly understand what they need to do next to complete the purchase.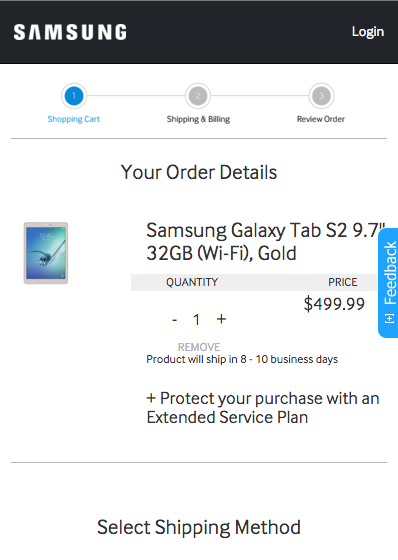 Mashable
News websites like Mashable can be a real struggle to optimize for mobile devices due to the issue of condensing an abundance of information traditionally displayed on a desktop down to fit a smaller viewport.

But Mashable didn't let that challenge stop them. They strategically took their beefy desktop navbar and narrowed it down to show only the topics without their respective drop down menus.
The news posts themselves are easily readable for those on a smaller device since there is no longer a large sidebar taking up screen space. The navbar now follows the user down the page with options to share or tweet the article at any time, instead of making them scroll back up to the top where the options exist by default.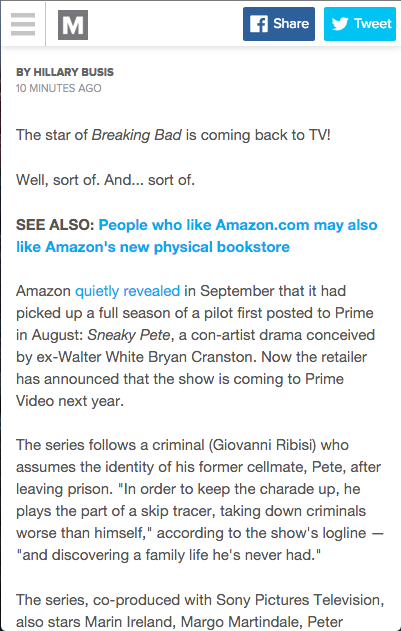 UGG Australia
With winter around the corner (too soon?) now's the best time to start stocking up on winter attire, and what better place to look than UGG.
Their website's already visual nature, made for an easy transition to mobile. The lack of readable content, short descriptions, and abundance of images makes their offerings easily understood.
I also can't help but enjoy the functionality of their navbar which consists of only four icons. Their mobile menu is beautifully organized and still keeps its drop down menus which can be easily closed using the respective 'X' icons. If you want to check your account information, you can click the person icon and open up everything in a slide in tab regardless of what page you are on rather than redirecting you to a separate page.
Hewlett Packard
HP is another tech giant who has all their bells and whistles on their mobile site while still continuing to keep the experience it offers consistent.
The abundance of images across the site are all significantly sized down to not overwhelm the user on their smaller screens. And since many of these images are on the product pages, HP gives users the option to 'collapse' some of the images which ultimately helps shorten the page.
Like Samsung's online mobile store, HP has also optimized its online store so you can easily view each product and their descriptions one by one. There's also the option to filter at the top which you can choose to expand or hide since it takes up a fair amount of the viewport when open. Their checkout process also has a clear step by step process despite the multiple steps needed to complete it.
Download The Complete Website Redesign Guide
Fill out the form below for tips on how to design a website that generates results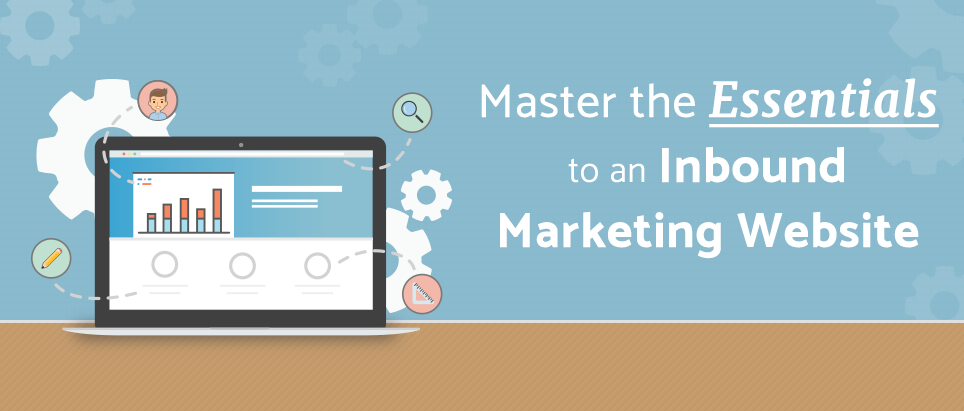 Free: Assessment
Does your website build trust with buyers and bring in revenue?
Take this free 6 question assessment and learn how your website can start living up to its potential.