Your B2B Content Strategy Is Going to Need More Social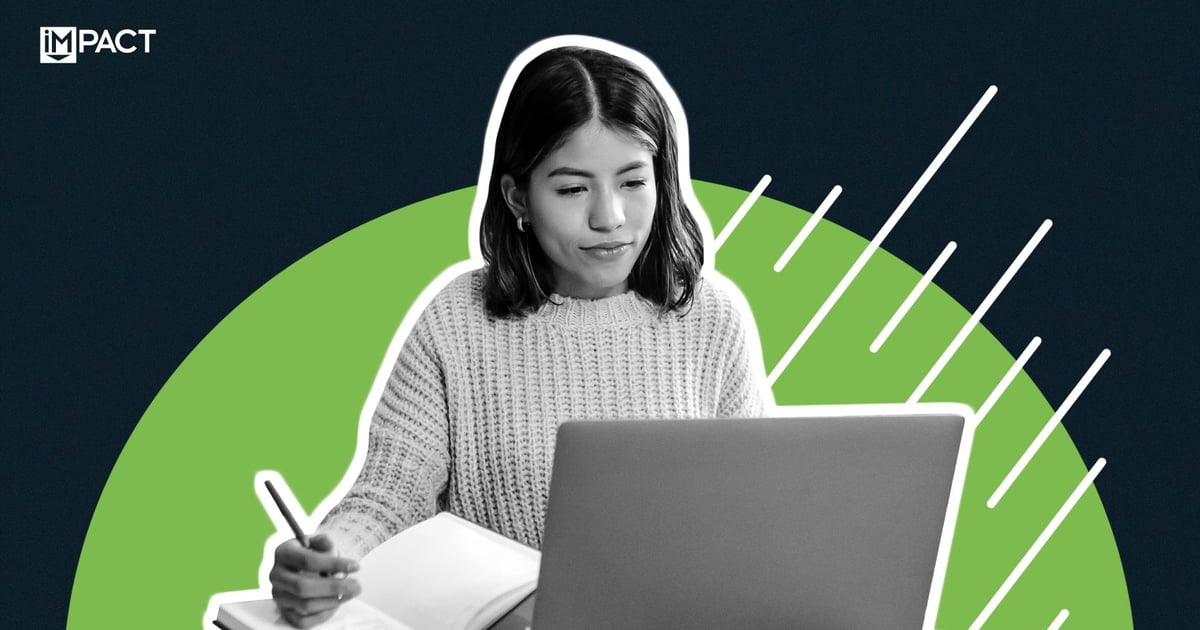 You often hear people say that buyer behavior has changed. And they're right. The internet long ago changed the way customers discover, research, and make purchases.
But the problem with that statement is this: It suggests that change is a one-time thing. We have a before and we have an after. And now that we've reached 'the after', we're done. We've met and satisfied this old buyer in new ways.
That's a false assumption.
And it's a costly one.
Buyer change is constant and never-ending, and modern content marketing can't get trapped doing things the way it did even a few years ago.
Your modern B2B social strategy should be focused on up-to-date buyer behavior data, because in the age of AI and content super-saturation, would-be customers are discovering and researching purchases without even setting foot in a search engine results page.
Going after keywords is no longer enough.
In a lot of ways, buyers haven't changed
For all this talk of the evolving buyer, I think it's important to remember that in the most important ways, buyers have not changed.

Word-of-mouth remains the single most important and effective form of marketing. According to research from Nielson, 92% of buyers trust recommendations from friends, family, and peers more than any other kind of marketing.
That's a constant.
What's changing is the way people access their peer communities — especially in the B2B space.
Even a few years ago, buyers usually found their information through Google. Let's zoom in a bit on that process. When you use a search engine like Google, you're asking a question and you're looking for an answer. (There's a reason, after all, that Google calls its searches "queries.")
But in order to ask a question, you need to be problem-aware. You might not totally understand your problem, but you're aware of it. So you type in something like "best project management software" or "cost to lease office space in Cleveland" or "employee onboarding plan". Each is a question that stems from a problem.
And for a long time, content marketing counted on that. If you produced articles and videos that answered your customers' questions, you'd be the brand they learned from and trusted.

And there's nothing wrong with this strategy. It's just not enough anymore.
There are still plenty of people looking for answers in Google. But if they're searching for a solution, you may be too late.
A better plan is to reach people who are not yet problem-aware. If you do so, you can be the one to make the problem visible.
The right B2B social strategy can reach those people as well.
If you want to be found, be where your buyers hang out
You can think of social media sites as the new discovery tool. Every day, your audience spends time hanging out online, interacting with friends, colleagues, and peers. This is where they share insights, join communities, and discover new ideas.
With the right strategy, you can be discovered by your ideal customers and make the problem you solve highly visible to them.
Here's how.
Step 1: Find your audience
First and foremost, you need to determine where your audience spends its time online. Talk to current customers, social followers, event attendees, newsletter subscribers, and others in your sphere of influence.
Ask them questions to help you understand the landscape:
Where do you go to get information about X?
Who do you follow, subscribe to, and trust?
What types of content do you consume about X?
What communities do you participate in?
How did you hear about us?
You need all this information to make the right decision. You don't just want to come away with "My audience is on LinkedIn." That's way too broad to be helpful.

You want to know that my audience is on LinkedIn every morning before work, loves Marcus Sheridan's newsletter, subscribes to these three youtube channels, follows these six thought leaders, and listens to these four podcasts every week.
Step 1 (a). Resist the temptation of chasing the crowd
With all that said, remember that mindset matters. Every platform has its culture. Are your buyers on Instagram? Of course. Are they on TikTok? Almost certainly.
But what's their mindset while they're on those platforms?
Is your content about tax services going to make a contribution to the business when it's sandwiched between a dance trend and a cat video? Maybe. But maybe not.
You don't always have to follow the crowds to the shiny new thing. Be strategic and put more of your effort into your primary workhorse channels and make them work before you expand.
Step 2: Figure out your medium
Use what you learn to inform your strategy. Focus on the content that your customers actually consume. Work smarter by repurposing content to diversify your reach.

Think about it like this: If you record a podcast, make sure you film it too, so it can go on YouTube. If you interview someone for a blog, cut up clips into short form video, simplify the blog content into social posts — and make some of those carousel posts.
As Marcus Sheridan says, you've got to teach people the way they want to learn. If you're writing ebooks and no one's reading them, evaluate both the medium AND the message.
Step 3: Create content that matters
The key to a great B2B social media strategy is delivering value, not a sales pitch. It's creating things people actually enjoy consuming.
If a social network is a place where thousands of conversations are happening at any moment, you want to work the room. Sometimes you start a conversation, but sometimes you support a viewpoint, participate in a discussion, or ask a great question.
This is the new way to think about content.
It's not just a 1000-word blog article languishing at the bottom of a SERP somewhere. It's the same ideas expressed in a comment, in a podcast, at an event, in a short-form video.

A great post can garner thousands of impressions — all within a few hours. How long would it take that blog article to get seen by thousands of people?
Unsure how to create content that matters? Start by answering the questions people are asking about your industry. Use the expertise of your team to educate the marketplace. Be trustworthy and unbiased.
Step 4: Iterate, analyze, repeat
I'm not going to pretend a good social strategy is easy. I've known too many social media managers who would beg to say otherwise.
Sometimes you'll create a post that you're sure will blow everyone away. And… crickets. Other times, you'll be shocked by the reaction.

Treat every post as a data point and a message test. Was the message received by the market? Did they understand it? What do the comments say? Is there pushback? What needs to be tweaked to make it more clear.
Post again.
If you're keen on LinkedIn, I recommend Shield, which is a LinkedIn-specific analytics tool. For $8 per month you can see granular data about how every post performs.
But the name of the game is repetition. You need to build a habit of regular posting and data gathering. Post, comment, follow, reshare, boost, and tag. Listen to the marketplace.
Content marketing for the future
It's time to change your thinking about the role that social media plays in a B2B business. Social media is not a billboard. It's a business development tool.

Gone are the days when you could consider content marketing and social media marketing as separate initiatives. Social media channels are now the best way for you to distribute the content you produce.
This is where you have you sharpen your skills.
You need to cover the same topic in a 1000-word blog post and a 15-word comment. A 30-minute podcast and a 30-second short-form video. Sometimes you need to have the answer. Sometimes you need to ask the question.
Listen to your audience and get to work.
Free Assessment:
How does your sales & marketing measure up?
Take this free, 5-minute assessment and learn what you can start doing today to boost traffic, leads, and sales.