Breaking the Stigma of Mental Illness in the Workplace (ft. Christina Bockisch) [MarketHer Ep. 19]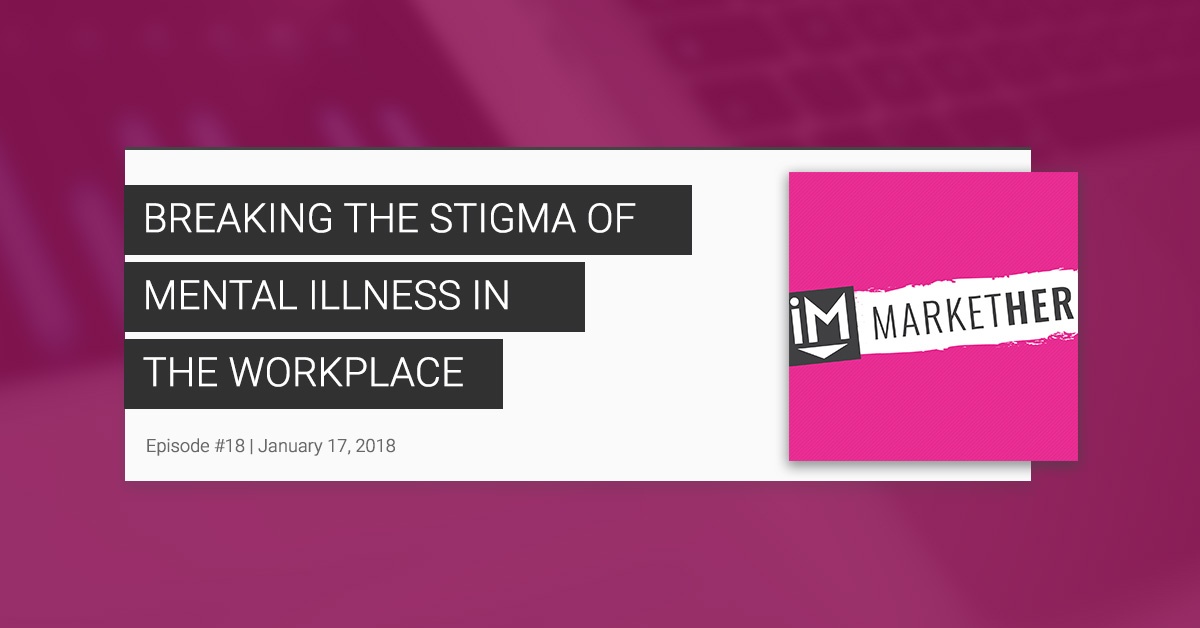 We've tackled a few personal and difficult topics here on MarketHer.
From when I lost my home during two hurricanes to Angela sharing lessons learned during difficult times in her life - we don't shy away from the sensitive.
This week's episode is no exception.
In this week's episode, "Breaking the Stigma of Mental Illness in the Workplace," we welcomed blogger and advocate Christina Bockisch to discuss her experience with balancing work and life with her recent diagnosis of bi-polar disorder.
Before we get much further, Angela, Brie and I want to make really clear that are not mental health professionals.
The recommendations, discussions, and resources shared during today's episode come from a place of our personal experiences.
We may say the wrong thing or not say something important that should be said. We ask that you listen and share this episode in the spirit of transparency, openness, and seeking to make a difference for you or your coworkers.
I, personally, am extremely thankful to have welcomed Christina for this episode as her and I are former coworkers.
Fun fact: Angela arranged for Christina to be on the show without knowing this!
During today's episode, Christina shares:
How she became aware mental illness was affecting her work
How her current boss and team reacted
What the support of her team means to her today
The tactics she uses to create a better balance for herself
...and for a fun bonus, I share what I mistakes I made in leading Christina and the impact it has on my leadership style today.
If you have some tips, email us at markether@impactplus.com. We will share it on our Facebook page!!

Listen to the Episode on iTunes


Resources
Meet Christina Bockisch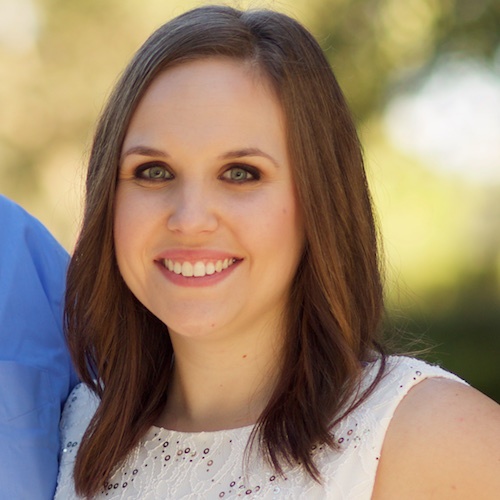 Inbound Marketing Specialist, Clariant Creative Agency

A lifelong writer, Christina stumbled upon inbound marketing accidentally but quickly fell in love with all things inbound and HubSpot.
As an Inbound Marketing Specialist at Clariant Creative, Christina is responsible for developing marketing plans, creating content, analyzing data and helping clients achieve their goals. When she's not working, you can find her writing about mental health on her blog, participating in mud runs and spending time with her dog, Hendrix.
Stay Connected, Get Engaged!
First, subscribe to MarketHer on iTunes.
Second, have a question or an idea for a future episode of the podcast? Let us know by commenting below, subscribe to our playlist on YouTube, connect with us directly on our channels below or send us an email.
Angela: LinkedIn, Twitter, Instagram
Britt: LinkedIn, Twitter, Instagram, Facebook
Brie: LinkedIn, Twitter, Instagram
[NEW] MarketHer Official: Facebook, Instagram, Twitter (also Snapchat IMPACTMarketHer)
Or, you can leave us a comment below! Until next week...
We Listened, You Heard, Now, Go MarketHER!

Free Assessment:
How does your sales & marketing measure up?
Take this free, 5-minute assessment and learn what you can start doing today to boost traffic, leads, and sales.