#EmbracingTheStruggle of Creating Original Content [MarketHer Ep. 42]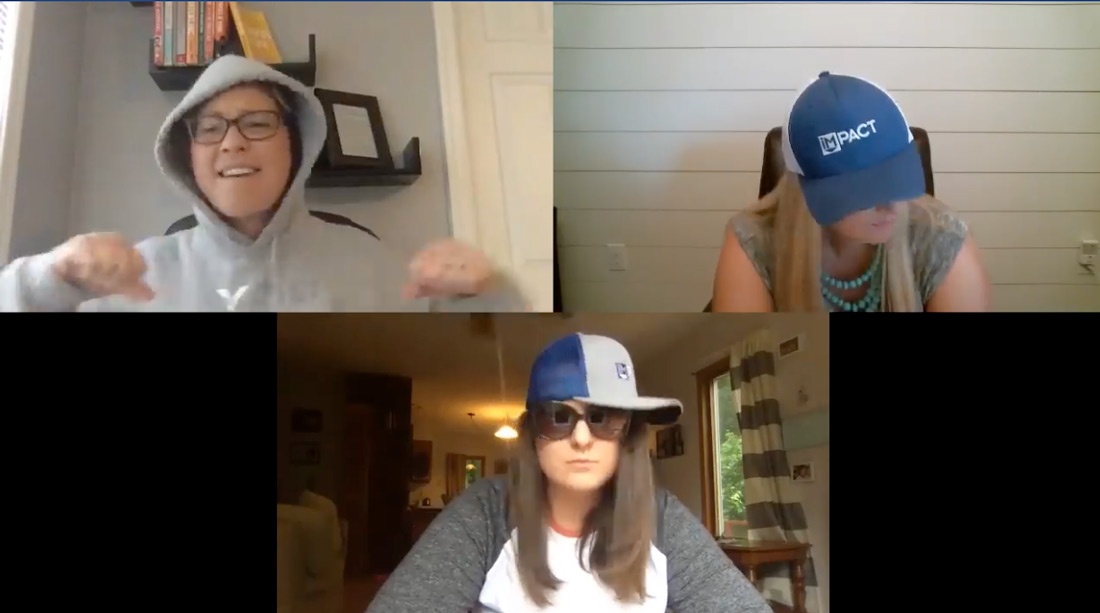 Is original content that hard to create and stay on top of? Yes, and no!
The day we sat down to record this episode of MarketHer, a memory popped up on Facebook that reminded me this was our one year anniversary of recording this show.
We had our normal prep time talking about how we would discuss our one-year anniversary, which led us to how challenging it sometimes was creating new content every week for a year.
We often don't realize the impact we have on others doing this show, but then a few people at IMPACT Live approached and wanted to meet us.
We all turned around and said, "Are you talking to me?"
We started this show being overly prepared.
We wrote scripts, had an editorial calendar, were focused on who our characters were, but what we began to realize is that the more authentic and real we were, the more engagement we received.
That's what this episode is about -- how important original content is and the challenges we faced creating it once a week.
Is it important to be super processed?

Is it important to be perfect and identify a character right away?

Does it make a difference to write a script before you record?

Do you know if you are even making a difference with your original content?
These are just a few things we covered in this episode! Watch to find out how we answered these questions!
Check out the episode below and then join us in our Facebook MarketHer Group to continue the conversation!
If you have some tips, email us at markether@impactplus.com. We will share it on our Facebook page!!
Listen to the Episode on iTunes
Stay Connected, Get Engaged!
First, subscribe to MarketHer on iTunes.
Second, have a question or an idea for a future episode of the podcast? Let us know by commenting below, subscribe to our playlist on YouTube, connect with us directly on our channels below or send us an email.
Angela: LinkedIn, Twitter, Instagram
Britt: LinkedIn, Twitter, Instagram, Facebook
Brie: LinkedIn, Twitter, Instagram
[NEW] MarketHer Official: Facebook, Instagram, Twitter (also Snapchat IMPACTMarketHer)
Or, you can leave us a comment below! Until next week...
We Listened, You Heard, Now, Go MarketHER!

Free Assessment:
How does your sales & marketing measure up?
Take this free, 5-minute assessment and learn what you can start doing today to boost traffic, leads, and sales.