Subscribe
Join 40,000+ sales and marketing pros who receive our weekly newsletter.
Get the most relevant, actionable digital sales and marketing insights you need to make smarter decisions faster... all in under five minutes.
Thanks, stay tuned for our upcoming edition.
18 email marketing best practices you need to know for 2021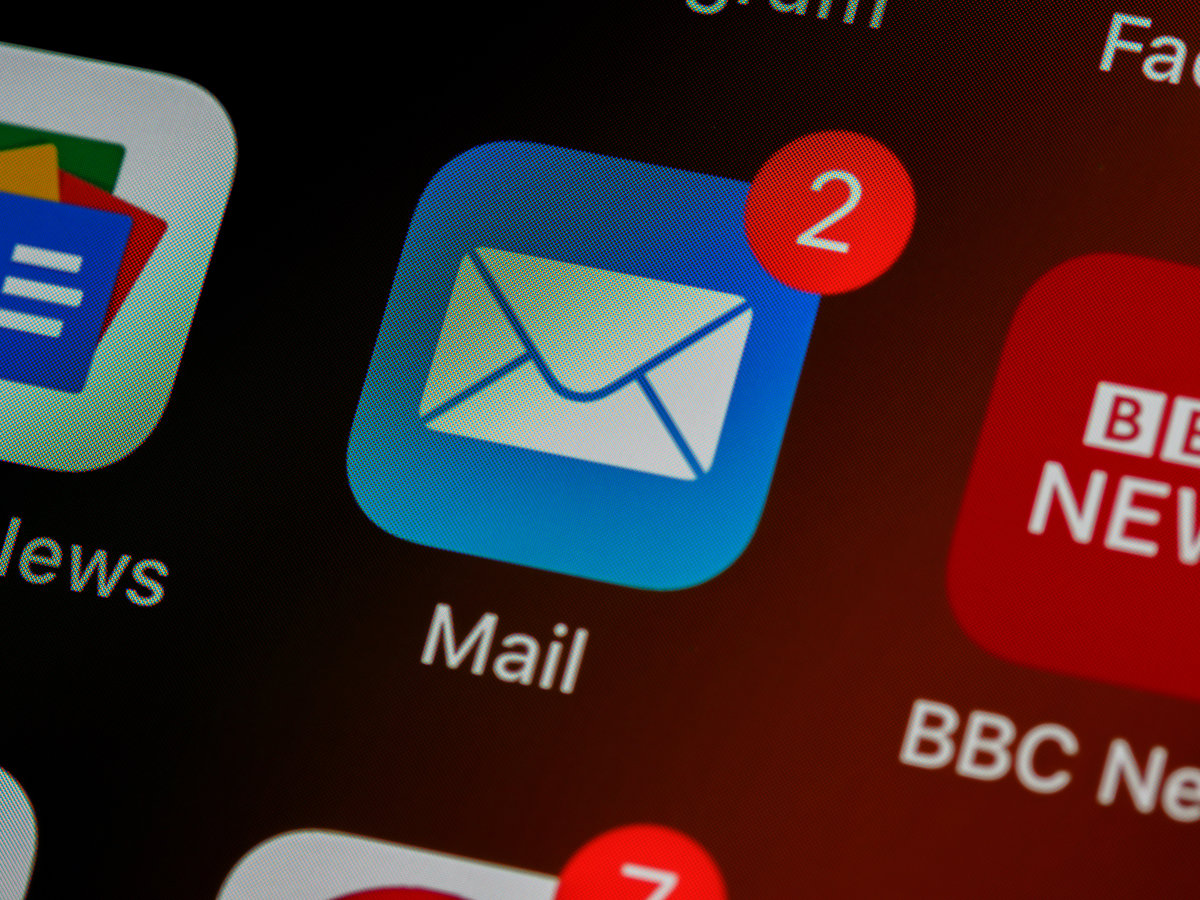 Email marketing best practices
Do NOT purchase lists

Keep your lists clean

Test subject lines

Make your sender name a real person

Keep important information above-the-fold

Keep copy concise and scannable

Don't make promises you can't keep

Create a regular, predictable frequency for your newsletters

Optimize images

Don't forget the preview text

Segment your lists

A/B test

Do not bombard your lists

Make it easy to find you on social

Analyze your results

Focus on ONE thing

Proofread

Send at optimal times

I can remember starting out in marketing and thinking email marketing was a breeze!
I would send my monthly newsletter to clients with our latest updates, show my boss a steadily high open rate and that was that. What could be easier?
If only 24-year-old Kristen knew...
The reality is, email marketing is a complex process; one that requires creativity, patience, and a knack for analytics.
What email marketing was 10-15 years ago, is nowhere near what it is today. Consumer inboxes are flooded with marketers vying for their attention. On top of that, buyers are far more "hip" to traditional email marketing tactics and expect a much more sophisticated degree of personalization.
If your email marketing isn't evolving with today's tech savvy buyers, you're likely seeing lackluster open rates, high unsubscribes and little to no conversions.
So, how do you engage your customers, drive more engagement, clicks and conversions through email?
There are several email marketing best practices that you can follow to drive the results you're looking for with your emails.
Let's dive in!
Different emails that marketers can leverage
There are no one-size-fits-all marketing emails.
Depending on what you're looking to accomplish or what action you're looking for your reader to take, there are several types of marketing emails you can leverage. Here are a few common examples:
Newsletters
Think of a newsletter as a digest of all the most important things you want your reader to know. It should be a distilled list of your best blog content, videos, and updates that will help your readers in their jobs or even in their everyday life.
Promotional campaigns
A promotional campaign email is usually a one-time offer for your customers, such as a limited time discount, free add-on, a piece of content, or a product or service you're only offering for a limited period.
Triggered emails
These types of emails are exactly what they sound like, an email that is triggered by your customers' behavior or actions on your website. This can include a form fill, download, or a series of actions that meet certain criteria. These do differ slightly from "transactional emails." While both are automated, emails such as receipts or tracking updates, are considered transactional and customer service based versus a marketing email.
Welcome or onboarding emails
A welcome email is the first email communication your brand has with a customer. Your welcome email is usually part of a larger sequence of onboarding emails that helps your customers and prospects get to know your brand and learn how to get the most from your products or services.
Nurture or drip campaigns
Drip campaigns or nurture sequences are a series of emails that help drive your customer through their buying journey or to a specific action you want them to take. These campaigns may include some of the other types of emails, but they all work together toward one ultimate goal.
Depending on your goals, any one of these emails can pay dividends on your marketing ROI. That is when you're following certain best practices.
If you don't, your email marketing can quickly become a huge drain on resources, a major turn-off to your customers and prospects, and a one-way ticket to an unsubscribe!
Here are the 20 email best practices you need to know for 2021...
17 Email marketing best practices

1. Do not purchase lists
Listen closely: Under no circumstances should you ever buy an email marketing list.
I know it's tempting. I know it sounds like an easy win. I know you're probably looking for a quick way to get your amazing email offer out to thousands of people.
But the risks of buying email marketing lists far outweigh the benefits.
For one, you risk violating GDPR or the CANSPAM act to name a few. You could irreversibly hurt your deliverability as people who don't know you mark you as spam, or worse get yourself kicked off your email marketing platform.
Trust me, you'll gain so much more by putting in the work to gain subscribers that actually want to hear about your brand vs. forcing it on someone.
2. Keep your lists clean
I don't know about you, but I receive countless emails per week from businesses I haven't interacted with in years. Despite my best intentions of going through and unsubscribing to all of them, I end up simply deleting them.

And I know I'm not alone.
Unfortunately, this means that these many companies are likely not doing a good job at keeping their email lists clean.
This can have a lot of bad ramifications for a brand. For one, your deliverability could start to take a hit. Most email platforms (like HubSpot) will also charge you by your contact count, which means you're likely wasting money if you aren't keeping your database clean.
Think about it this way: Every time someone leaves or changes jobs or makes a typo when giving you their email address, you're paying for an email that won't see any engagement or return.
Thankfully there are tons of tools out there to help you validate and keep your email list clean. My colleague, Stephanie Baiocchi, has a few great suggestions: "Some top ones are NeverBounce, ZeroBounce, Email Oversight, and Bounceless. And there's another one called Email List Verify."
3. Test your subject lines
Now that your database is cleaned up, your subject line is the key to getting an email opened. If your email doesn't get opened, that's game over on getting the reader to take whatever action you wanted them to take.
There are a few techniques you can use to significantly improve your open rates with your subject lines. For starters, keep it short!
Did you know that 77% of email opens take place on mobile? If your subject line is too long, it will get cut off.
(Source)
The general rule of thumb is that six to seven words are the sweet spot for a subject line to increase open rates. However, in my own experience keeping it to even just two to three words, max has dramatically increased open rates.
Every audience is different, so you've got to test different subject lines and lengths to really know what works for your brand.
Here are some other subject line best-practices to try out:
The open loop

One of my favorite subject line techniques is the open-loop or "curiosity gap" approach.
The point is to give the reader a hint toward what's inside your email; just enough to pique their interest to find out more.

Here's a before and after of what I used for a campaign we were doing for a virtual event, Scaling Up You Digital Sales & Marketing.
This first email got a 13% open rate:
And this one got a 30% open rate:
Can you see what I did differently? Not only did I cut the subject line down from 11 words to two, but I also didn't give away the farm with my wording.
The phrase "it's time" didn't say much about the event or what I wanted you to do with my email, but it piqued the interest of readers enough to open that email.
Urgency

If you're running a promotional email, creating urgency in your subject line is not only one of the best ways to increase open rates, but to increase conversions.

Some common examples may include phrases like:
There are XX days left!
Time is running out
Don't miss out
Relevance
Creating a relevant and timely subject line is a great technique for newsletters. Take a look at what our Content Queen, Liz Moorehead does with IMAPCT's newsletter, THE LATEST:
By focusing on timely topics or headlines in your subject lines, you're telling your audience that you are an authority on what's trending in your industry.
Now I know I just talked about how shorter subject lines are better, but, for a newsletter, I would say this is the exception.
Personalization
According to some studies, adding personalization to a subject line can provide a slight bump in open rates.
Adding personalization, such as a first name or location, can make the email feel more relevant to your reader and make them feel as if an offer is just for them, as Converse is doing here:
While personalization is still considered a good email marketing best practice, my advice on using it in your subject line is to do so sparingly.
Most savvy email readers are wise to this little marketing technique. So, if you are going to personalize your subject line, make sure that your data is clean (see above). Imagine receiving that same email from Converse with:
"FirstName, get 20% off the Chuck Taylor All Start II today!"
It doesn't quite make you feel like that offer is just for you.
Similar to using personalization in your subject lines, using personalization tokens in your email body, can be both your friend or foe. Adding personalization makes the email feel — you guessed it — more personal. Personalized emails are said to lead to up to six-times higher transaction rates versus emails that don't contain it.
Again, if you plan to use personalization in your emails, your data must be clean.
Need some inspiration? Check out these examples.
4. Make your sender name a real person

Just as important as your subject line is your sender name.
When a customer receives an email from [No Reply] or "info@companyname, contact@company name," what does that say?
It screams SPAM.
Every marketing email your business sends needs to come from a real person within your business, relevant to the purpose or subject of your email.
For example, part of my role here at IMPACT is to generate ticket sales and registrations to our events. Part of my colleague Stephanie's role, as Director of Community and Events, is to create exceptional event experiences for our audience.
That's why when sending emails promoting our events users see this, an email from me:
And those that have already bought their ticket or registered, receive this, one from Stephanie:
This way, our users get to know both Stephanie and me in the right context and they know that emails from IMPACT are from a real person and not a No-Reply email address or bot.
5. Keep important information above-the-fold
If the content placed above-the-fold in your email isn't on point, what do you think will happen? If you said (or thought to yourself), "my customers won't keep reading," you're right.
Above-the-fold refers to the top portion of your email (usually 350px wide and 650px high), the area visible on most email platforms without the user having to scroll down, and its job is to grab your reader's attention.
(Source)
For promotional emails, an eye-catching image, compelling headline and a strong call-to-action make for the perfect mix of above-the-fold content. Take a look at how Frontier Airlines accomplishes all of these pieces:
(Source)

Frontier Airlines is doing a few things well in this graphic. One, they've got a large, visually interesting image that ties into the holiday theme.
Two, they've got a clever headline to go along with this image. Finally, the offer they are promoting is right above-the-fold and would be very hard for a reader to miss.
6. Keep your copy concise and scannable
Getting your reader to open an email with a strong subject line is only the start.
Whether you're sending a promotional email, a newsletter, or an onboarding sequence if your customer opens up an email and sees a wall of text — game over.
Rather than writing a novel, keep your email copy short, punchy, and to the point. Break up big paragraphs into one or two sentences, this helps draw the reader's eye down the email.
In fact, most readers will be more inclined to scan your emails in what's called an F pattern vs. reading the whole thing.
(Source)
With this in mind, watch where you place your most important points in your copy and use techniques like bolding to call out certain words or phrases you want your customer to catch as they scan.
7. Don't make promises you can't keep
Let's be real: This is marketing 101.
Your emails should never make claims or promises that you cannot live up to.
Email marketing is a channel to stay in direct contact with your customers and prospects, and even a promotional email is a chance for your brand to build a relationship.
When your marketing emails contain embellishments or false promises you're not doing anyone any favors.
Focus your content on what you can deliver to your customer that no one else can.
What is their biggest problem that only your product or service can solve? If you get this right, there's no need to embellish.
8. Create a regular, predictable frequency for your newsletters
Creating a newsletter is one of the best ways to create a relationship with your audience. One of the worst things you can do, however, is to send your newsletter without any regularity.
Your newsletter should be something your readers come to anticipate in their inbox, but they can't do that if they never know when it will arrive.
Whether it's weekly, monthly, or somewhere in between, the frequency at which you send your newsletter needs to be something you or your team can reasonably handle.
For example, IMPACT's newsletter, THE LATEST, goes out every Tuesday, Thursday, and Saturday, without question. This might be ambitious if you're just starting out. It's perfectly OK to start with a monthly newsletter and work your way to a more frequent cycle if and when your audience is built up and engaged with your content.
9. Optimize your images
When it comes to images in your emails, you must think mobile-first.
When viewing a promotional email or newsletter on a phone, one big image is going to be much more eye-catching and effective than lots of smaller thumbnails. Take a look at this example:
(Source)
This email is using multiple thumbnails to highlight recipes.
What you see is designed for a desktop view, where the reader is on a larger screen and can clearly see these thumbnails, but what happens when your user opens this same email up on mobile?
Most emails will be responsive for a mobile view, which means the layout and sizing of your content will shift to best fit a mobile screen. However, if you take a look at the image below, you'll see how these same images are now stretched to fill the mobile width and that three-column view now becomes one.
(Source)
While this is a much more mobile-friendly format, those same thumbnail images could easily become blurry if they were too small in the first place.
It may sound counterintuitive, given a mobile screen is smaller than desktop but to optimize your images for mobile, think big. Sizing images to 750 pixels wide is a good rule to follow.
Now, larger images could also mean longer load time. So, be sure to compress your images before you include them in your marketing emails.
When your email lands in someone's inbox, your images will be downloaded once that user opens your message. If your image file size is too large, this means your reader may be waiting for your content to load — not a good experience.
To avoid this, there are some tools you can use to reduce the file size of your image, without hurting the quality. TinyPNG is one option, where you simply drag and drop your image and it will reduce the file size for you.

You can also do the same in editing software like Photoshop if you have it.
10. Don't forget the preview text
(Source)
Preview text or that snippet of text that comes after the sender and subject line in your reader's inbox can be easy to overlook.
The reality is, this little piece of copy can do a lot to capture your user's attention and get them to open your email. It is another opportunity for you to call out key terms and offers from your email and will give the reader further context from your subject line.
Some email platforms will pull from your first few lines of copy for the preview text, but it's best to customize your preview text to best optimize it to grab attention.
Here's where you can update your preview text in HubSpot:
Sometimes it's the smallest detail that can get someone to open your email or delete it.
11. Segment your lists

Personalizing your emails doesn't just mean including a reader's first name; it also means giving your users content that feels relevant and timely to their specific needs. One of the best ways to accomplish this is to segment your lists.
Unless you only offer one product or service for one type of customer, odds are your content won't always be one-size-fits-all.
By segmenting your lists, you'll be better able to deliver content and offers that resonate with your readers, increasing your chances for a conversion.
There are several ways you can segment your lists. For instance:
By job role: If I were running a campaign for our virtual sales team training services, it wouldn't make sense for me to send an email to marketers. By segmenting a list by job role, I would be better equipped to send a relevant email to contacts who this service would be best suited for.
By location: Do you have multiple offices or retail locations? If so, segmenting by location could be your best friend. You'll be able to give users the latest updates, offers, hours, etc. that are available at the location nearest to them.
By interest or activity: Have you ever noticed that when a customer takes certain actions on your website, like reading specific content or viewing pages a certain number of times usually leads to a conversion? Create a segment with that criteria and you'll be able to send offers and content to your most primed customers at the right time.

You can also accomplish this by asking your customers what they are most interested in when they opt-in to your emails. This way you never have to worry about hitting a contact with something you know they don't want.
Segmenting your lists can be as simple or as complex as you'd like, but it's one more way to tailor your email marketing so it's in the best position to drive conversions.
12. A/B test your content
When you're putting a ton of time and effort into your email marketing and not seeing the results you had hoped for, it can be frustrating, but there is a simple way to help uncover what the problem might be.
You may be targeting the wrong contacts, your subject lines might not be landing, or the language of your offer might be off. These are all issues A/B testing can help you solve.
A/B tests will split your contact list and deliver your original variation to one group and your new test to another. This will help you see which version of your email is most likely to lead to the action you want your users to take. You should make it a regular habit to A/B test your email content.
If you're using HubSpot, A/B testing is pretty simple.

Start by going into your email's settings and toggle the button for A/B testing.
From there, you'll name your test variation and edit both the A and B version of your email.
Once your test is sent, you can monitor results easily within the same window!
All of the major email marketing platforms, including HubSpot, have these functions.
13. Do not bombard your list with emails
I once was put in a position at a job where, every other day, I was asked to "send another email" to our list.
I'm sure I don't have to tell you what a bad idea this is.
Unless you have a strategically planned drip campaign or nurture sequence in place, sending too many emails to your users will inevitably lead to unsubscribes.
This is where segmentation comes in very handy. If you're looking to send out multiple offers within the same week, send a different email to each of your segments. This way your customers are only ever receiving one.
You also need to make sure that your team is communicating on email campaigns. There's nothing worse than a customer receiving an email from one department and a few hours later, receiving another email from someone else at your company.
Create a shared contact calendar, and make sure whoever is in charge of your email marketing is keeping a close eye on what's scheduled in your email platform to avoid these situations.
14. Make it easy to find you on social

Email is just one way to continually connect with your audience. If you have regular email engagement, why not get your loyal readers to follow you on social too?
Most email platforms have the option to include social follow buttons to your email. You can customize these to showcase the platforms you're most active on. These non-invasive buttons make it easy for readers to find you on social, without taking away from your content too much.

You can even encourage sharing your email content on social.
15. Analyze your results
You will never know how well your emails are performing if you don't analyze your results. I don't just mean looking at the open and click-through rates after a day and forgetting about it.

You need to track your results on a regular basis. This is especially true for emails you send with regular frequency, like a newsletter. It's one thing to know if it's getting good open rates, but is it driving results for your business? This can be more complex.
If you're using a tool like HubSpot, taking advantage of their reporting tools will do wonders in proving that your content isn't just driving traffic, but that it's driving real results.
Not sure where to start? Check out how my pal Liz Moorehead has mastered ROI reporting.
16. Focus on ONE thing you want the reader to do
You know what a good way to get an unsubscribe is?
Asking your reader to 1,001 things in your email marketing.
When you're sending an email campaign, each email needs to only contain one thing that your customer needs to do. It could be as simple as clicking into an article or more of a lift, like making a purchase.
When the reader only has one action to take, it's much simpler for them to digest and focus on your content. It also makes it far easier for you to create compelling copy to get them to take that action.
If you're working on a drip or nurture campaign, each email in your sequence should still focus on one thing and each action should lead the user to the next step in your campaign.
When it comes to email marketing, simpler is always better.
17. Proofread

I've never met an email marketer who hasn't sent an email with a typo in it — the wrong date, a bad image, and so on.
It happens to the best of us, myself included, but you should still do everything possible to avoid these embarrassing mistakes.
Make sure that you have at least one other person on your team review your content ahead of every email send. If you can enlist more than one, even better!
You'd be surprised what you might miss when you are too close to the content.
18. Send at optimal times
Part of testing your emails needs to include a review of performance by time.
If you send your newsletters at 12:00 PM ET, do they perform better or worse than if you send them at 4:00 PM ET? These are details you need to keep a close eye on.
Platforms like MailChimp, offer tools that will parse this data for you to help you send your emails at optimal times. Most platforms also have settings that allow you to deliver your email based on a contact's timezone (if that data is available).
These are all small things you can do to get your email in your customer's inbox at the exact right moment!
Email marketing is fluid
As users continue to become more tech and marketing savvy, email marketers have had to get more clever and more personalized in their approach.
These best-practices are designed to help you stay ahead of the curve. As the world of email marketing inevitably shifts, you'll be better equipped to shift with it, if you're already on top of your game!


Free Assessment:
How does your sales & marketing measure up?
Take this free, 5-minute assessment and learn what you can start doing today to boost traffic, leads, and sales.