Your first 3 months of digital sales and marketing coaching with IMPACT
We've seen it time and again in our best case studies — the companies that have seen the most success are those who take ownership of their digital strategies. Digital sales and marketing coaching will empower you to become one of them.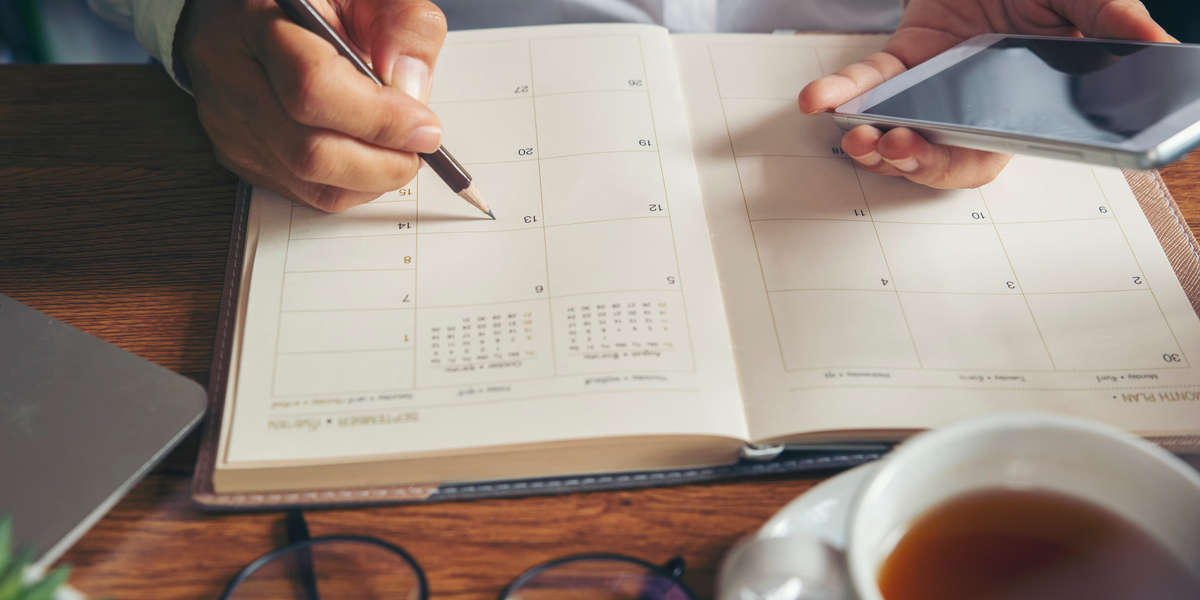 "How many of you, by a show of hands, believe your business is quite different from the rest of those in the room?"

Blogging works better when you write about topics your buyers care about.

— Marcus Sheridan, They Ask, You Answer
Your business is different.
Moreover, you want to drive more traffic, leads, and sales to your business through inbound or content marketing — thus positioning your brand as the #1 teacher about what you do, within your space.
Traditional inbound marketing agencies position themselves as the one-stop-outsourced-stop for all of your marketing needs. They tell you what the solutions are that you need and then do all of the work for you.
IMPACT is not that kind of agency. In fact, we fundamentally believe that type of agency model is, at its core, broken.
Our approach as an inbound agency is rooted in the fundamentals of They Ask, You Answer — a business philosophy that begins with an obsession of understanding the answer to one question: "What is my customer thinking?"
🔎 Related: What is They Ask, You Answer?
Moreover, instead of doing the work for you, we work with our clients as their coaches, teachers, and experts in their back pocket, so they can do the work themselves, take ownership of their digital sales and marketing destiny, and (most of all) see better results.
We've embraced this way of doing things at our agency, because we know it works. We've seen it time and again in our best case studies — the companies that have seen the most success are those who take ownership of their digital strategies.
That is exactly where our digital sales and marketing coaching service comes into play. To set up companies just like yours to be a world-class success story, achieving and exceeding your most aggressive revenue and growth goals, with full ownership over your strategy.
But what can you expect from those first three months, if you're engaged with an IMPACT digital sales and marketing coach?
As a digital sales and marketing coach (DSMC) myself, I'd like to tell you precisely what the three months look like.
However, because so much of what happens in those three months will be driven by what your unique goals, challenges, and needs are; how much you want to immerse yourself in the process; and what happens in month one, based on your specific circumstances and level of commitment to the process.
That said, while I can't provide a highly-detailed, time-bound roadmap of your first three months, I can give you an overview of what you can expect (roughly) in that time with your digital sales and marketing coach.
It all starts with understanding where you are
As with most things in life, the best solutions are rarely those one could qualify as "one size fits all."
So, when looking at digital sales and marketing coaching for your company, keep in mind there are so many variables and factors that will influence what your coaching will cover, as well as the results you will achieve in the first three months… and beyond.
🔎 Related: Learn more about IMPACT Digital Sales and Marketing Coaching
Many of these variables depend on you, your team, and the company's leadership, specifically the sales and marketing leaders.
For example, if all of your teams aren't bought in on inbound as a way of doing business, your starting point may be different than another company that has already achieved alignment.
Why? Going back to They Ask, You Answer, what you are doing:
"... extends far beyond the scope of "internet marketing" and transcends every element of your business philosophy. From online marketing and face-to-face selling to company branding, this is a way of doing business that could revolutionize everything about your company, your culture, and your bottom line."
Bottom line, alignment is critical as what we will be working on together is, in many ways, a full-company initiative.
So, what other variables influence what happens in the first month and beyond?
Current levels of knowledge and buy-in
Buy-in starts with education. So, if your team is entirely new to They Ask, You Answer, a lot of what you'll start your journey with is education. In fact, you'll have a bit of homework (reading, videos, and so on) to do before your first call, as well as a self-assessment of your company's current digital sales and marketing strategies.
🔎 Related: How to prepare for your first digital sales and marketing coaching call
The companies that see the most success with coaching and in their business are those wherein marketing, sales, and leadership are all aligned. (If it's just your marketing team bought in on what you're doing, it's not going to work.)
Depending on where you, the client is, on catching the They Ask, You Answer vision, will determine the outcome of the first three months of engagement with a Digital Sales and Marketing Coach.
If you're fully aligned, the outcomes of your first three months will be focused around identifying gaps in your current strategies, as well as determining the strategies (business, sales, etc.) need to be built, reworked, or reimagined in order to align with your new way of doing business.
How aligned you really are
Often, what we're working on is considered a marketing initiative. In reality, everything we're doing together with your leadership, sales, and marketing teams is a sales initiative. This fundamental truth must be understood across all teams; you must be fully aligned around it.
If this is not the case, that is where your first three months in coaching will begin.
Some in this scenario may find this part of the engagement frustrating. You want to see action and deliverables and movement. Instead, we ask you to slow down to speed up, we ask lots of questions, and push you to focus on alignment first.
As you move through this phase, where alignment is achieved, you'll see more deliverables and tangible strategies in front of you. You'll start getting down to work. But that foundation must be established first.
"When Michael Jordan hires a coach, does it mean he has his coach to do the work? Or is the coach there to help him see his blind spots so he can make sure to work on those and become better?"
As your DSMC, my #1 goal is to find the true root problems that are standing in your way of growing your business through traffic, leads, and sales. The kinds of problems that most don't notice or let fester for months... or even years.
It may take some time, but it is an essential part of your growth story within your first three months with us. And once those impediments are removed, your growth potential will be limitless.
Two example scenarios of your first month
Scenario #1
A marketing director at a company saw Marcus Sheridan speak and caught the vision of They Ask, You Answer... now they're excited. Unfortunately, no one else in their company was there with them. They are the only ones with this new knowledge.
As a result, the initial focus of their coaching engagement would be aligning their sales, marketing, and leadership teams around the same methodology. That way everyone is on board with how they will be doing business going forward with They Ask, You Answer.
Once we see buy-in and alignment, we move onto building a tactical strategic plan in months two and three.
Scenario #2
The CEO, leadership, and sales and marketing teams have caught the vision and are aligned either through seeing Marcus speak at a conference, all having read the book, or something else. Alternatively, the entire company may have attended an Inbound Training Workshop*.
Whatever the case may be, once alignment across all teams is confirmed, the intial focus of coaching will begin where the company is at with the They Ask, You Answer pillars of success.
These pillars found on the Scorecard on IMPACT+ our learning center determine where in the They Ask, You Answer journey do we need to tackle first.
If you and your team are in this phase, the learning center is the centerpiece of your coaching engagement, as it is the roadmap to your success. All of the world-class case studies did all of the pillars found on IMPACT+.
IMPACT+ is more than a learning platform and a business tool. It's the only online educational community that helps you both move the sales needle and advance your career as a sales and marketing professional.

It's a place for in-depth learning, team alignment, and community support. When coupled with a digital sales and marketing coach, you and your team are on the fast track of learning and tailoring They Ask, You Answer to your business needs.
In essence, the outcome of the first month in engaging with a digital sales and marketing coach is a process of discovery; Although clients go through a lengthy sales process, Digital Sales and Marketing coaches must first hear about you and your company's background.
What about months two and month three?
The activity and results in months two and three are dependent on the learning outcomes in month one. For some companies and teams, alignment is a challenge, which can mean education takes longer. (Whatever it takes, we will get you there.)
Working on alignment and learning philosophy may sound frustrating to you as most agencies work hard to give you fast results and implement the work for you.
Let's be honest; that scenario is a never-ending loop.
Do you find yourself paying that agency forever because, without them, you don't know how to get those results for yourself? That's not healthy. It's also not sustainable. That's why we focus so much in the first three months of helping you lay the foundation that will empower you to take full ownership of your digital sales and marketing.
🔎 Related: Outsourcing is broken, we need to rethink the traditional agency relationship model
Our goal through coaching is to get you off to the races, achieving outstanding results on your own in 12 to 18 months. (A much better, and more financially ideal outcome than being forever reliant up on an outsourced marketing partner.)
Setting yourself up for long-term success
Learning, adapting, and embracing They Ask, You Answer method doesn't happen overnight because it's a cultural and mindset shift. It takes time to change.
Again, all businesses are not equal. Some are quick to adapt, with the right people in the right seats. So, we get to work right away, hiring a content manager, building a strategic plan, and making magic happen.
Alternatively, we could spend a lot of time dissecting your current strategy, optimizing your sales processes, or diving into editorial calendar building. It all depends on where you are.
So, nebulous as this answer may seem, it is only that way because this coaching service is based entirely on you, where you are, what you want to achieve, and what's standing in your way. From top to bottom, we completely customize our coaching to help you succeed on your terms, not someone else's.
Where you end up after your first three months will depend on you and your circumstances.
But no matter where you are in your journey, those first three months will be transformative and will have an immediate, positive, long-lasting impact on your company and your ability to achieve the results you're looking for.
Published on June 19, 2020