Google Analytics 4: Your business website analytics are now smarter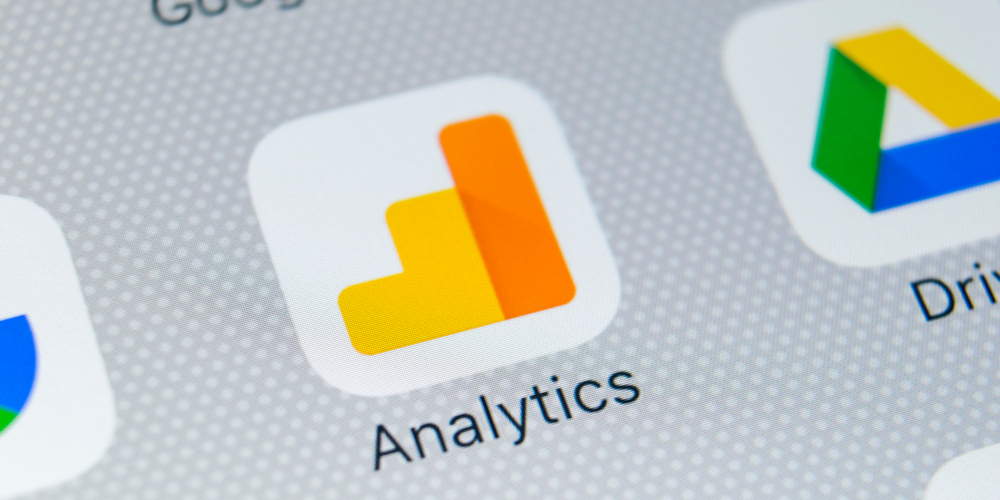 Google Analytics is part of millions of businesses' toolbox for improving their web presence, and for good reason. As a Google Analytics user, you have the ability to see the habits of your ideal buyers, how they interact with your website, and how your website is performing overall.
However, in the wake of the COVID-19 pandemic — which continues to send shockwaves across the business landscape, for all industries — many business owners, leaders, and marketers are being forced into the digital space for the first time this year. That means the digital analytics available in Google Analytics are more critical than ever before.
Throughout 2020 Google has rolled out numerous updates to better equip businesses, both large and small, to better adapt to an online presence. And give them the data needed to learn and improve quickly.
🔎 Related: How clean is your Google Analytics data? (a full checklist)
The announcement of Google Analytics 4 is the latest example, with the goal of giving you "the essential insights you need to be ready for what's next."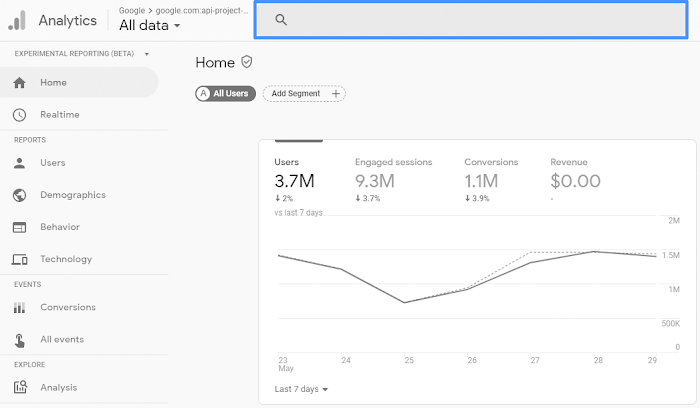 (Image from Google)
Vidhya Srinivasan, vice president of measurement, analytics and buying platforms at Google, says the new Google Analytics update is more intelligent than ever before. Moreover, it builds on top of the App + Web property that was rolled out last year and updated for 2020.
Google Analytics 4 will be the default option when you set up a new analytics property, so let's talk about what this means for you and your digital marketing.
Why the Google Analytics 4 update matters
Overall the update focuses on creating smarter datasets powered by artificial intelligence (AI) insight and predictions, as well as more robots user reporting.
More AI-powered data
AI-powered learning algorithms have been available in Analytics for a while now. With GA4, however, we're getting more power behind them — this includes new predictive metrics.
🔎 Related: How to fully optimize your Google My Business listing
For example, you will have ability to see the potential revenue you could earn from a specific cluster of customers. This gives you the ability to target higher-value customers and analyze their habits to see why some are spending more than others.
The algorithm can also predict certain outcomes such as churn rates which allow you to anticipate the lifetime value of specific groups of customers.
Potential churn predictive metrics in Google Analytics 4 (Image from Google)
Deeper Google Ads audience integration
Rolling out a more robust integration with Google Ads will allow you to create audiences so as to provide your specific audiences with a more personalized, helpful experience — regardless of how they're engaging with your company.
For example, you'll be able to see conversions from Google and non-Google paid channels alongside YouTube video views, social and email - giving you a holistic view of what is happening with your marketing efforts.
Churn probability in the Analysis module in Google Analytics 4 (Image from Google)
Better understanding of customer lifecycles
In the article, Srinivasan notes:
"The new Analytics gives you customer-centric measurement, instead of measurement fragmented by device or by platform."
The use of unique Google signals from users enables Google to provide better reporting across the entire customer lifecycle from the first click to conversion all the way through retention.
With how quickly users' needs change and the reality of needing to make real-time decisions to win and retain clients — this can be a game-changer for many marketers.
🔎 Related: Department of Justice files antitrust lawsuit against Google
Another change to this reporting comes directly from user feedback. Google has "simplified and re-organized reporting so you can intuitively find marketing insights" that are specific to the part of the user journey you're trying to optimize.
Basically, you'll be able to report on what channels are creating new customers that actually stick around. Or, better yet, identify where and how they're churning through the engagement and retention reports available in Google Analytics.
New reporting structure organized by the user lifecycle (Image from Google)
Improved data controls
Google Analytics 4 also helps you respond to the ever rising expectations and regulations around user privacy. They've rolled out a "new approach to data controls," giving you improved ability to manage how data is collected, stored and used inside of Analytics.
The roll out of more granular controls for ad personalization gives marketers the ability to throttle whether they're using data to optimize the ads or to "limit it to measurement".
What does this all mean for your website?
With Google Analytics 4 giving users like you a more holistic view of your cross-channel customer lifecycle. Moreover, you'll have the ability to better report on the habits of your website visitors using machine learning to provide a better experience to the user and optimize their ad spend to target the more valuable audiences.
🔎 Related: 7 reasons why your buyers absolutely hate your website copy
While Google Analytics 4 is a big improvement, it's still being iterated on and the previous "Universal Analytics" setup isn't going away — so don't freak out!
Google itself states in the article:
"We know there are capabilities many marketers need before fully replacing their existing Analytics setup."
Meaning now is the time to start experimenting with GA4 alongside your current setup. That will enable you to start benefiting from the new additions, gather data, and still keep your current optimized account in use.
Free: Assessment
Does your website build trust with buyers and bring in revenue?
Take this free 6 question assessment and learn how your website can start living up to its potential.