How To Become a Better Coach (for Business Consultants, Sales Coaches, and Marketing Strategists)
Be indispensable to your clients and stand out among your coaching peers by building these mentorship skills.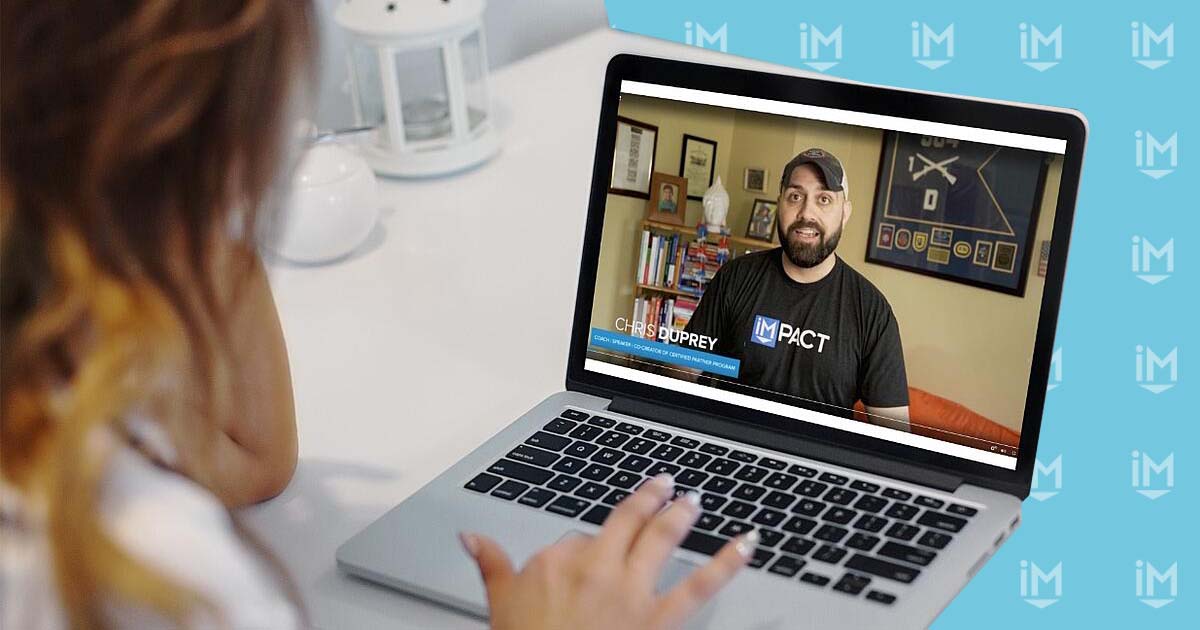 For business coaches and consultants, leading clients toward significant financial growth can feel like trudging through a thick vat of mud. You might be leading your clients in a certain direction, but it isn't working as well as you planned. Maybe they aren't catching your vision, your approach is no longer working, or you're feeling burned out and overwhelmed.
When each step in your journey toward becoming a great coach feels difficult, how can you be confident you know not only how to do your job, but how to do it well?
If you're struggling with your coaching ability or want to make your coaching business more effective, you can be successful.
You need to get your clients to respond to your direction and respect your authority. You need to know where you're falling short so you can take the reins and help your clients grow in a way that sets you apart from the rest.
For these reasons, in this article, we're going to teach you how to:
Establish yourself as an authoritative peer.
Become a proactive learner.
Maintain your client's attention.
Provide feedback and directions fearlessly.
Communicate incisively.
Although these tips on how to get your consulting business back on track might seem obvious, after teaching hundreds of business coaches how to provide mentorship for their clients in this way, we can tell you that most coaches need at least a little help to fully master them.
It's not easy to do, but with a little discipline and practice, you can accomplish these skills so well that they become second nature.
Here's how you can become the effective coach your clients not only appreciate — but need.
Establish yourself as an authoritative peer
In every coaching relationship, there is someone on their toes (giving direction as a leader) and someone on their heels (taking direction as a follower). In a healthy coach-client relationship, your client values your insight and listens to your direction as their leader. When we lose our footing as coaches and our clients call the shots, it means we have handed off the leadership role and taken the follower stance.
Indications you've lost your footing as an authoritative peer include:
Your client tells you the direction they want to take.
They give you a list of to-dos and assign you homework.
You routinely ask what is best for them. (When is the best time to meet? What is the best way to do this? What do you want to do next?)
How to (re)establish yourself as an authoritative peer:
Know exactly what you need from your client. To avoid having your client give you direction, have your strategy mapped out, top to bottom. When you're coaching a business, the decision-makers need to feel confident in your ability to lead their team members. You lead the direction with statements such as, "Here is what we're doing today," or, "This is what you need to do next." By having a framework in place for your client, you can lead them definitively in that direction instead of taking recommendations. If they are counseling you, they don't need you!
Run meetings on your terms. Tell your client when you are available, and set the ground rules and agenda for each meeting. Set the precedence that if all the necessary decision-makers aren't able to attend, you will reschedule. If you accomplish everything you need to early in your meeting, cut it short and give a bulleted list of what you need your client to complete before the next session. Tell them there's no need to meet until these bullet points are addressed because unless your client does what you're asking, there's nothing further to discuss.
No small talk. Or if you do, save it for after the meeting when you've all put in the hard work. Start your meetings by saying something like, "I know you're all extremely busy and we have a lot to accomplish together, so I'll jump right in." This shows your client you are able to provide their team with immediate value.
Don't thank your client for their time; thank them for bringing their A-game. Set the tone that you have the advice and direction they need to make things work — and if they follow your direction, they'll see incredible results. When you thank a client for meeting with you, you're sending the signal that they are doing you the favor by being present, and this undermines your authority.
Will there be moments when these rules don't apply? Sure. But for the most part, it is the way to establish yourself in a position of strength and leadership — which is why your client hired you in the first place.
Also, keep in mind that it isn't about winning the lead over your client or dominating the room — and it certainly isn't about being a jerk. Establishing yourself as an authoritative peer needs to come from a place of caring. If you keep the best intention in mind for your client while you develop these skills, your client will appreciate your help and work hard to accomplish the tasks you've set for them to do.
In no time, you'll see your clients trying to impress you with what they've achieved instead of the other way around.
Become a proactive learner
Great coaches constantly take initiative to seek new information. Not only are they proactive learners, but they don't just read a book or take a course and then sit on it for a while — they apply that information immediately in their day-to-day work.
To build this skill:
Dedicate time to learning each day, whether it's for a few minutes or hours. The more you do this, the more you will make it into a habit, and the better it will stick.
Once you learn something new, discuss it with colleagues and get their feedback. This helps reinforce what you're learning so you can bring it to your clients in a clear, direct way.
Always ask yourself, "How can I apply what I'm learning to my work and life?"
Don't be afraid to learn outside of your niche.
Have goals in place to learn something new that enhances your coaching business on a regular basis.
Not only does a constant habit of learning keep you growing, but it also shows you practice what you preach and keeps you relevant and more desirable to your clients.
As one of our head coaches, Chris Duprey, said best:
"Be a student of it all — you have to have a student mindset. If you don't, somebody will say something brilliant, and you won't think about it. You won't listen to it. And then, in a year's time, you're going to be irrelevant."
Take time to join a group of peers so you can see what they're learning and reading. Take what you're learning and roleplay different scenarios so you're ready when they happen.
Coaching shouldn't be something you do alone — we all need accountability and people to share our successes and struggles with. It gives us the momentum we need to resist our passive approach to learning and increase the value we provide our clients and the confidence to raise our rates.
Maintain your client's attention
Although this might sound obvious, neglecting to keep your client's attention is an easy trap to fall into and can be detrimental to your ability to lead.
Set expectations before meeting that all cameras will be turned on (if the meeting is virtual), and get everyone to agree that they need to be present. This means you too! Turn off Slack notifications and ignore any email or text messages, which we all know are constant interrupters. Also, have a plan to refocus yourself and your audience. For example, if you see someone checking their phone or working from a different screen, ask them a question directly to politely bring them back into the conversation.
Call out people by name and be specific and clear with your questions (Ben, what is one thing you struggle with here?), and don't ask vague questions that leave awkward, uncomfortable pauses. If you engage your clients by name with clear, specific questions, they will pay more attention since no one will want to be caught unaware.
Provide feedback and direction fearlessly
One of the most difficult coaching skills to master, but also one with a great reward, is learning how to provide feedback to your clients as directly and honestly as possible.
As Chris Duprey says:
"You need to be one of the few humans in your clients' lives who is willing to challenge them and tell them when they are wrong. It's saying, 'I don't care if you like me or not. I'm going to tell you what you need to hear.' And what blooms from that is nothing but love and stronger relationships."
This means that when you have direction for your client, you need to say it — even if you could be wrong. It feels uncomfortable to tell clients that their sales manager isn't the right fit, or they need to lose that ineffective marketing approach. But again, if it comes from a place of caring about your client and their success, it's an effective way to lead.
Successful coaches don't aim to please their clients, they lead them and have a clear direction mapped out for them. You need to communicate how to get from point A to point B in a way your client can follow. If there is something your clients lack or a blind spot they have that is impeding their progress, you need to be real without fear. Even if this means they might fire you!
We love the way Kim Scott explains how to embrace this mentality in her book Radical Candor. Again, if it comes from a place of caring about your client's success, more often than not, they will see that you care deeply and respect your leadership more, not less.
Communicate incisively
When we coach clients and dance around a topic or take a long time getting to the point, we sound like we don't know what we're talking about. We don't look like an expert or authority in our field, making it difficult for our clients to trust our counsel.
Learn how to be more incisive (decisive and direct) by shortening what you say. Think of it in cooking terms as making a reduction, when you simmer a sauce until the excess liquid evaporates away and leaves you with a thicker version of that sauce that is infinitely more flavorful. You are ridding yourself of excess language that keeps your direction watered down.
Roleplaying helps because the more you practice giving direction, the better you become at it. Say what you would in a normal conversation with your client. Then try it again, but with fewer words.
Keep practicing your communication skills until you are an expert at being direct and straight to the point. When you are as succinct as possible, you are more clear.
Also, keep what you say simple. As coaches and communicators, we are often plagued by the curse of knowledge. You are likely teaching marketing and sales to CEOs and other decision-makers who might not be marketing and salespeople. Speak in terms of results and provide that clarity to your clients that shows you know exactly what you're doing, and if they follow your lead, there is infinite growth to come.
Take the next big leap in your coaching career and learn how to be a better mentor
Now that you know which skills you need to work on and how, you're already on your way to becoming an incredible coach. But most coaches need more support and direction to help their clients foster growth.
The tips we've explained in this article come from an award-winning business framework called They Ask, You Answer that has helped hundreds of B2B and B2C companies in a range of industries generate millions in revenue.
We teach coaches and marketing agencies how to improve their clients' results with this method too. With our They Ask, You Answer Certified Coach Program, you will:
Learn a simple, effective framework to help you become a more effective coach who leads your clients toward incredible growth faster.
Find your niche and set yourself apart from the overcrowded coaching and marketing strategy landscape.
Pave a clear, simple path to strengthen your communication skills and value so you can increase your rates.
Learn more about They Ask, You Answer and our Certified Coach Program to get started today, or talk to one of our advisors who can answer any of your immediate questions.
After completing the program, you will gain immediate access to dozens of courses on our IMPACT+ learning platform in addition to a community of coaches who are always there to support you. Many of the coaches who successfully complete our training not only make their investment back within months, but they also learn how to better nurture client relationships that are packed with value and trust.
It is the one step you can take today to become an indispensable resource to your clients, who won't be able to imagine achieving their growth and success without you.
12 years of business coaching distilled into a weekly newsletter
Whether you're an agency owner, a coach, or a marketer, this weekly newsletter will be your secret to becoming the best you can be — and achieving greater results for your clients.
12 years of business coaching distilled into a weekly newsletter
Whether you're an agency owner, a coach, or a marketer, this weekly newsletter will be your secret to becoming the best you can be — and achieving greater results for your clients.
Published on October 20, 2021