How To Become a Better Business Coach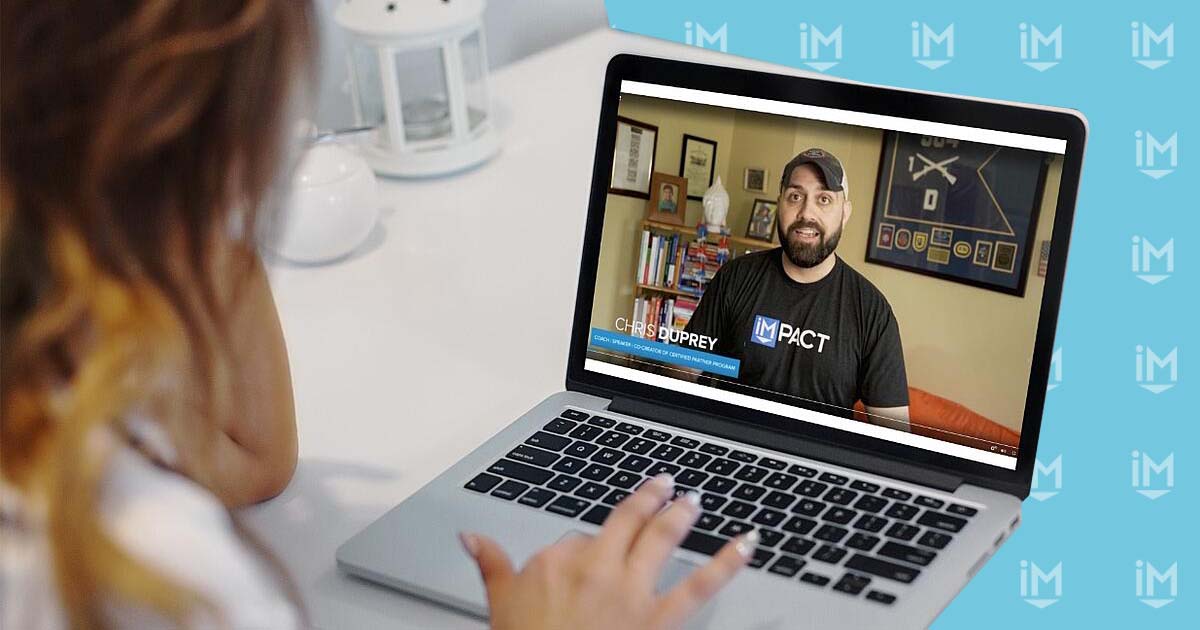 Coaching is one of those things that sounds easy until you try it. Any business coach can tell you it requires a balance of expertise, leadership, and deft emotional intelligence — and that balance is different from one client to the next.
To be honest, sometimes that balance needs to shift within a single meeting.
Even the best coaches have frustrating client meetings that leave them questioning themselves long after.
Why did that meeting go so poorly? Why were they so unable to follow my guidance?

And while you can never become a perfect coach, you must always be striving to hone your craft, improve your ability to ask great questions, and deepen your knowledge.
Below, I'll outline some important focal points:
Establishing yourself as an authoritative guide
Becoming a proactive learner
Maintaining your client's attention
Providing feedback and directions fearlessly
Communicating clearly
This is where to focus to become the effective coach your clients need.
Establishing yourself as an 'authoritative guide'
In every coaching relationship, there is someone giving guidance and someone being guided.
In a healthy coach-client relationship, your client values your insight and listens to your direction as their guide because they know everything you're doing is with their best interest in mind.
When we lose our footing as coaches, the client suffers.
How to (re)establish yourself as an authoritative guide
Be clear about what your client must do to accomplish the agreed-upon goals
To avoid having aimless meetings, have your strategy mapped out, top to bottom.
When you're coaching a business, the decision-makers need to feel confident in your ability to lead their team members.
Provide clear direction with statements such as, "Here is our focal point for today," or, "These are the important next steps for you to accomplish your goals."
By having a framework in place for your client, you can guide them definitively in the right direction.


Run meetings on your terms


Set the ground rules and agenda for each meeting.
Set the precedence that if all the necessary decision-makers aren't able to attend, you will reschedule.
If you accomplish everything you need to do early in your meeting, give a bulleted list of what your client needs to complete before the next session.


Minimize unnecessary small talk




Start your meetings by saying something like, "We have a lot to accomplish together, so I'll jump right in." This shows your client you are able to provide their team with immediate value.

Thank them for bringing their A-game (not for their time)


When you thank a client for meeting with you, you're sending the signal that they are doing you a favor by being present, and this undermines your position as the guide.


Set the tone that you have the advice and direction they need to make things work — and if they follow your direction, they'll see incredible results.
Will there be moments when these rules don't apply? Sure. But establishing your position of guidance is why your client hired you in the first place, so don't lose it.

Also, keep in mind that it isn't about beating your client or dominating the room — and it certainly isn't about being a jerk. Establishing yourself as an authoritative guide needs to come from a place of caring.
If you keep the best intention in mind for your client while you develop these skills, your client will appreciate your help and work hard to accomplish the tasks you've set for them to do.
Soon, you'll see your clients trying to impress you with what they've achieved instead of the other way around.
Becoming a proactive learner
Great coaches constantly take the initiative to seek new information, but they don't just read a book or take a course and then sit on it — they apply that information immediately in their day-to-day work.
To build this skill:
Dedicate time to learning each day, whether it's for a few minutes or hours. The more you do this, the more you will make it into a habit, and the better it will stick.
Once you learn something new, discuss it with colleagues and get their feedback. This helps reinforce what you're learning so you can bring it to your clients in a clear, direct way.
Always ask yourself, "How can I apply what I'm learning to my work and life?"
Don't be afraid to learn outside of your niche.
Have goals in place to learn something new that enhances your coaching business on a regular basis.
A constant habit of learning keeps you relevant and more desirable to your clients.
Coaching shouldn't be something you do alone — we all need accountability and people to share our successes and struggles with.

Take time to join a group of peers so you can see what they're learning and reading.
A study group gives us the momentum we need to keep learning and increasing the value we provide our clients with.
Maintaining your client's attention
This might sound obvious, but it's worth saying: You need to keep and hold your clients' attention. Failing to do so is an easy trap to fall into and can be detrimental to your ability to lead.
Set expectations before meeting that all cameras will be turned on (if the meeting is virtual), and get everyone to agree that they need to be present in body and spirit.

You should always have a plan to refocus the meeting if needed. For example, if you see someone checking their phone or working from a different screen, ask them a question directly to politely bring them back into the conversation.
Don't bully or demean. Just set firm expectations and make it clear that every voice matters.
Call people by name and be specific and clear with your questions (Ben, what is one thing you struggle with here?), and be comfortable with silence.
Bring all voices and opinions into the conversation to keep attention focused where it should be.
Providing feedback and direction fearlessly
One of the most difficult coaching skills to master is learning how to provide feedback to your clients as directly and honestly as possible.
We live in a world stymied by politeness. We tell white lies to avoid unpleasant truths. We hold our tongues to avoid giving feedback.
This is not an option as a coach. Your job is to practice radical candor and tell the truth your clients need to hear.

Successful coaches don't aim to please their clients, they guide them to successful outcomes.
You need to communicate how to get from point A to point B in a way your client can follow. If there is something your clients lack or a blindspot that is impeding their progress, you need to be candid about it.
But as in all things, candor works best when it comes from a place of caring, as Kim Scott explains in her book Radical Candor.
If your honesty comes from a place of caring about your client's success, more often than not, they will see that you care deeply and respect your leadership more, not less.
Communicating clearly
When coaches dance around a topic or take a long time getting to the point, they sound like they don't know what we're talking about, which makes it difficult for clients to trust their counsel.
Start by shortening what you say. Too often, we see coaches bundle questions on top of questions. Or, they offer long-winded and circuitous guidance.

Role-playing can help you practice concision and clarity.
When you practice, say what you would in a normal conversation with your client. Then try it again, but with fewer words.
Keep practicing your communication skills until you are an expert at being direct and straight to the point. When you are as succinct as possible, you are more clear.
Take the next big leap in your coaching career and learn how to be a better mentor
You cannot be a great coach without top-level communication skills. You could have all the expertise and insight in the world, but if you can't communicate it, you can't deliver value.
But that doesn't mean providing a lecture.
Great coaches ask questions and prompt self-discovery. They listen as much as they talk.
And great coaches never stop learning. They need coaching just as much as their clients do.
Find your mentors, keep practicing, and become indispensable to your clients.
Free Assessment:
How does your sales & marketing measure up?
Take this free, 5-minute assessment and learn what you can start doing today to boost traffic, leads, and sales.