6 Team Tactics for Fostering a Culture of Sales Enablement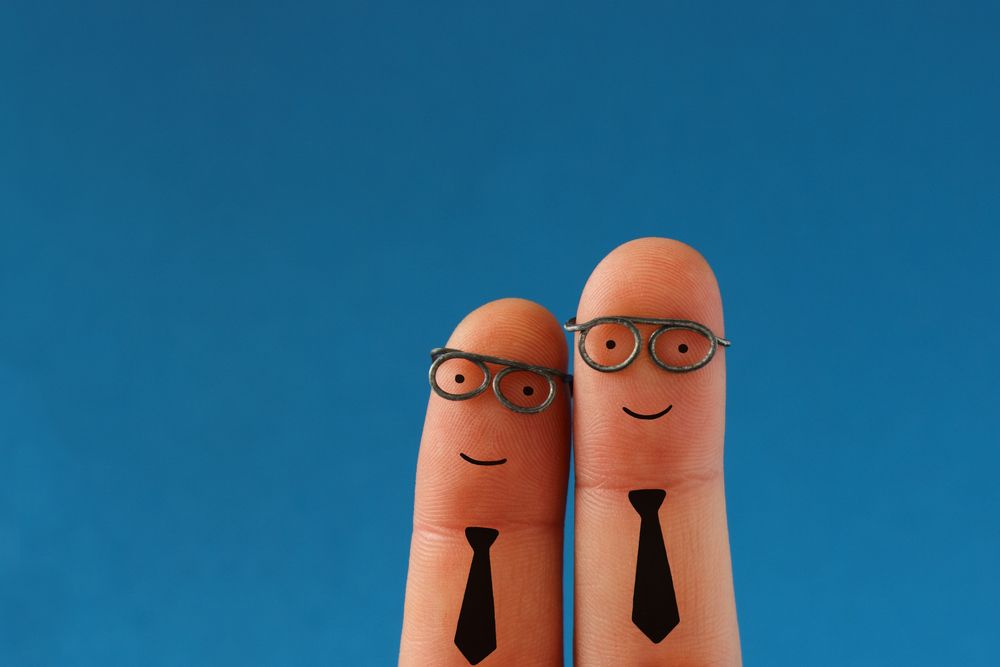 In many ways, sales is the lifeblood of an organization, but it's surprising how many companies do very little to aid the department in its endeavors.
Businesses that practice sales enablement take a holistic approach to closing that involves everyone in the organization. In other words, it makes sure that everything your company does works for your sales team, not against them.
In this article, I've outlined six tactics that your company can use to foster a culture of sales enablement and inspire all of your team members to see themselves as a part of the process.
1. Create the Right Content
Uninformed buyers no longer exist. People want to do their research before making a purchase and that's led to a longer buyer's journey than ever before.
If you're practicing inbound marketing, you already know that you need to use content to get help move leads through this journey, but the mistake most people tend to make is associating content with marketing alone, and not also with sales, as they should be.
The creation of content is just as much a part of the sales process as it is that of marketing. Content is about more than just increasing organic traffic and generating leads; it's about starting the sales process in the mind of your buyer persona before they even talk to a representative.
The content your marketing team creates has the power to enable sales if it:
Answers common questions during the sales process.
Helps prospects understand your product, how it works, and how to get the most out of it.
Tells the story of your brand and differentiates your business from the others in your industry.
Addresses the biggest concerns that leads have before converting.
Allowing your prospects to do their own research with this kind of content saves time.
Once your rep gets a prospect on the phone, they don't have to spend as much time educating them on your product or service and they can focus on answering technical or high-end questions -- but creating content that achieves this is not marketing's job alone.
Your sales reps are the ones in the trenches. They're the ones talking to leads and hearing what their concerns and thoughts are first-hand.
In order to create content that gets leads fully primed for closing, sales needs to report back to marketing on what they've learned. When sales makes it clear why a lead closed (or why it didn't), marketing can strategize and create the right content to fill the gap.
2. Have Everyone Look for Sales Insights
Once a lead is in your funnel and you've started scoring them, you begin to gather insight from them, but a great sales enablement tactic is to gather insight even before they've entered your funnel.
That means going out and finding your buyer persona in the wild.
Subreddits, industry forums, LinkedIn Groups; these are all great places to gather candid insights on your buyer persona, outside the confines of the sales cycle.
Look for conversations that people are having about your brand or products or services that are similar to what you offer.
What do they love? What do they hate? What words are they using? Where are the opportunities for you to fill a missing gap in your industry?
All of this information can be incorporated into your buyer persona, and ultimately help you craft a sales strategy that will resonate with them.
Everyone in your company should have their ear to the ground, whether they work with prospects or not.
As they browse social media or check up on industry news, encourage your team members to keep their eyes open for changes that affect your persona and report back to sales. This information could be invaluable during their next sales call.
3. Hire the Right Sales Reps
The core of sales enablement focuses on getting other areas of your business to help give sales what it needs to close deals, but it's an internal issue for sales teams as well.
Let's not sugarcoat it; sales teams made up of the wrong people don't work. That's exactly what The Challenger Sale, strives to teach us.
Not everyone is cut out to be a salesperson, but those who are, have very similar traits. Below are just some of the characteristics you should be looking for in your next sales rep. He or she should:
Have the knowledge, skills, and capabilities to not just make a pitch, but to consult with prospects and help them.
Understand the different stages of your sales funnel and know how to tailor their communication to leads at various stages of the purchasing process.
Want to be part of a team that holds each other accountable.
Be willing to challenge prospects and not be afraid of healthy conflict.
It only takes one or two toxic people to bring down the entire group. Average sales reps with the right attitude, work ethic, and personality can be trained into top performers, but no level of training can change a person that was never the right fit to begin with.
4. Always Be Training
The sales teams with the highest close rate are those that are fully versed in every aspect of their industry and organization. With that in mind, make sure to regularly train your sales reps on your internal processes, just as you would, other members of the team. This may include buyer persona training, product sales training, and process sales training among others.
Buyer Persona
Understanding your company's buyer personas and their needs is crucial gaining the trust needed to close a deal. They need to know what their concerns are, what they want to hear, and how to communicate it effectively to them.
According to TeleSmart Communications, only 13% of customers believe a sales rep can understand their needs, so by having this background, your company's sales reps already an advantage before getting on the phone.
Product Sales Training
There's nothing worse than dealing with a sales rep that has no idea what they're talking about. As your products are updated, your training materials should also be updated and your sales reps should be kept apprised to the changes.
Understanding what your value is, is more than memorizing features, your sales reps need to understand the impact that these products or services have on real customers.
Sales reps need to know the insights that drive your persona's purchasing decisions and be able to align this information with their questions. Being able to do this makes their job easier and gives your lead more reason to feel confident about making a purchase.
Process Sales Training
Every organization has their own sales process. It's important that this process is well-documented so new sales reps can train quickly and hit the ground running.
Your sales process, however, isn't something that you setup once and never touch (at least it shouldn't be). It requires constant refinement.
Not only do you want to keep your sales team informed on potential changes to the sales process or goals, you should keep them actively engaged in deciding on those changes. Which leads to the next point...
5. Learn From Your Sales Team
As I mentioned above, your sales reps are on the front lines and often have the best insight into how your leads are responding to your current sales process.
Sales reps often receive some of the most candid feedback from prospects that lets them know where your company is succeeding and where they're falling short, so make sure to take this into account.
Use it to guide other parts of the organization and again, encourage your sales team to report back what they learn.
6. Maintain Consistency
As your company grows and evolves, inconsistencies are bound to pop up.
Products may get new names, your value proposition may change, and prices may even fluctuate, but no matter how fast these changes happen, it's vital that all departments in your organization remain consistent with the messages they send to prospects and customers.
People don't like confusion or false promises when they are considering a large purchase. Not only does this make the decision more difficult for them, it also generates skepticism.
Plus, when a prospect lands in your sales team lap, claiming another member of your team promised them a price or timeline that isn't possible, that doesn't make their lives any easier.
Your leadership team needs to be clear on all major decisions and ensure that they are delivering that message effectively to your entire team, especially those that are prospect or client-facing.
What does consistency look like? Make sure that your:
Training materials are up-to-date with current processes.
Sales support literature contains current data.
Team is clear on the goals and milestones of their department and the company as a whole.
Prospects get the same answer to their questions, regardless of who they are speaking to.
Free Assessment:
How does your sales & marketing measure up?
Take this free, 5-minute assessment and learn what you can start doing today to boost traffic, leads, and sales.