HubSpot workflows now support delayed actions by event, comments in beta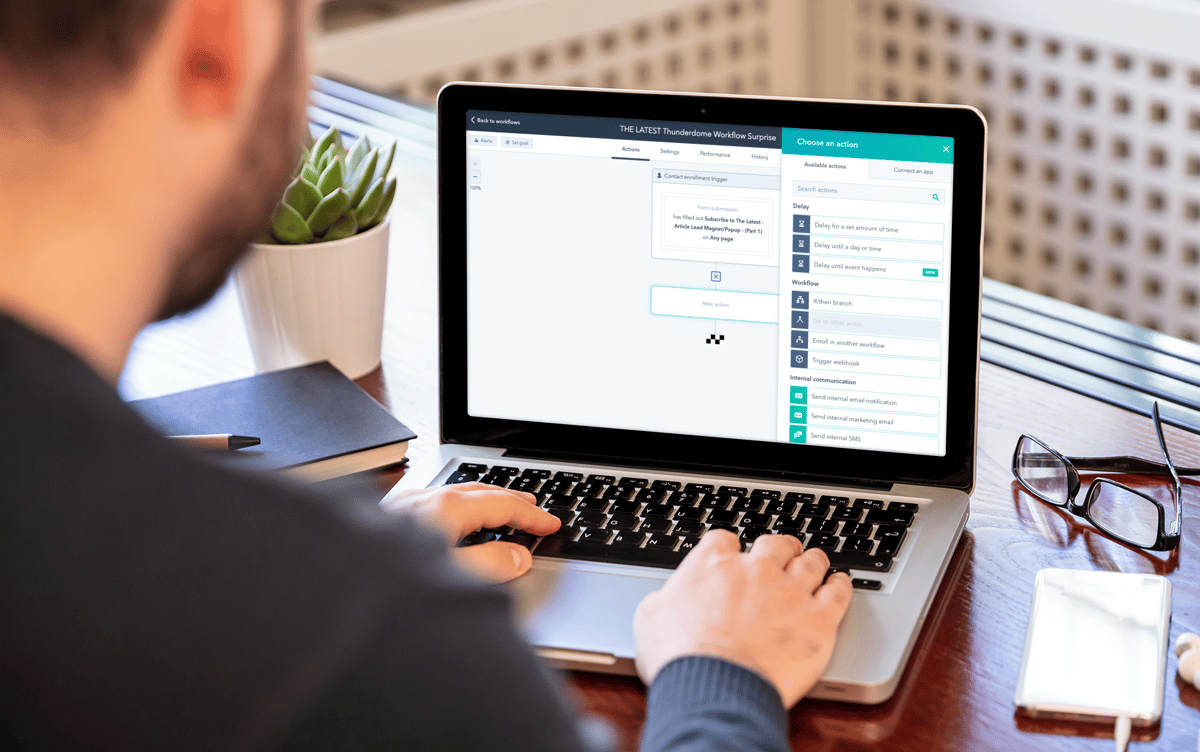 Late last week, I noticed a quick and unexpected flurry of activity in one of our internal Slack channels: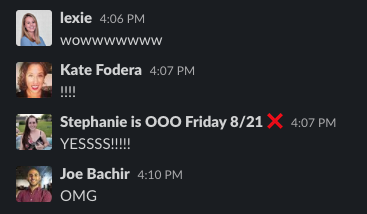 At first, I thought they were excited (as I was) by the recent news that the next Fast and Furious movie might have an outer space element. I mean, NOS in space. Can you even imagine?
But I was wrong... something which happens only three times per quarter.
You see, as it turns out, the team at HubSpot had quietly, with little to no fanfare, rolled out two updates specific to their automated workflows tool within their HubSpot Marketing Hub:
The ability to delay actions by workflows due to an event.
A beta of internal commenting capabilities at specific workflow stages.
Though innocuous-sounding on their face, each of these two changes is actually a pretty big deal. So, let's talk about what each of these super simple, yet absurdly powerful updates is and why you'll want to start using them immediately.
🎓 Free IMPACT+ course: Mastering automation with HubSpot workflows
HubSpot workflow delayed actions by event
The easiest way to explain this update is to show you:
That's right. I didn't just save you one click with this one-minute(ish) video. I saved you three. You're welcome.
Why is this such a big deal?
Well, I'm more of an expert in words and commas. So, I'll leave it to IMPACT HubSpot trainer Joe Bachir to answer this question:
"Delaying until an event happens takes all of the guess work out of adding timed delays into your workflows and allows you to create actions that happen ONLY after a step is taken within a HubSpot workflow.

There are a lot of times where you add delays specifically to follow up with an if/then branch in hopes that the contact or someone on your team has time to do an action that will qualify them for a path in the branch.

If that person never performs the action needed and the delay is up, that contact will go to the 'no' side of the branch and an action you choose will happen. Sometimes you want this to happen in order to send a reminder or follow up email.

However, with the new delay until event happens, we can create workflows that only trigger the next step until the event we want to happen, happens. And since we can choose 'property value changed' this gives the user tons of customization in terms of what type of event needs to happen in order for the delay to end."
Pretty amazing, right? But before you go run off to update your current HubSpot workflows and create new ones, I've got one more eensy-weensy, world-rocking HubSpot update to share with you.
Comments in HubSpot workflows now in beta
Have you ever wanted to make notes in a HubSpot workflow for your colleagues to provide more context, an explanation, or other piece of critical information? Well, HubSpot has now put an internal commenting feature in beta:
What? Seven's a great number! It's no 23, but it's close.
Here's another example of it in use from HubSpot: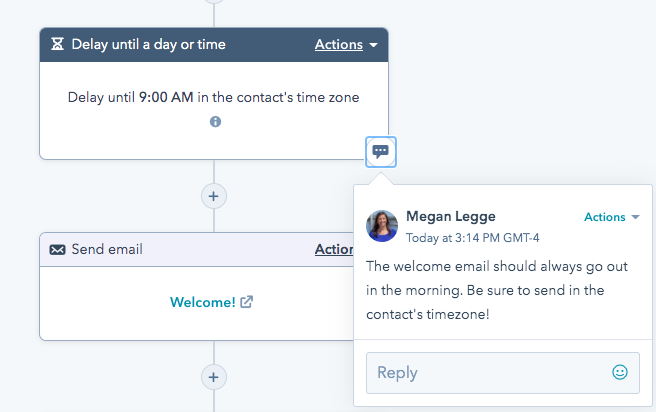 This HubSpot workflow feature actually has its origins as a request from the HubSpot community all the way back in 2017: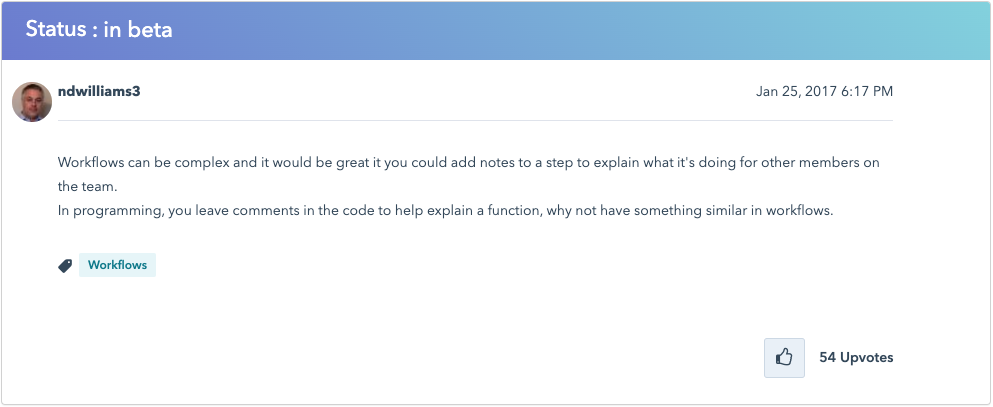 Support for this idea continued to roll in over the next couple of years: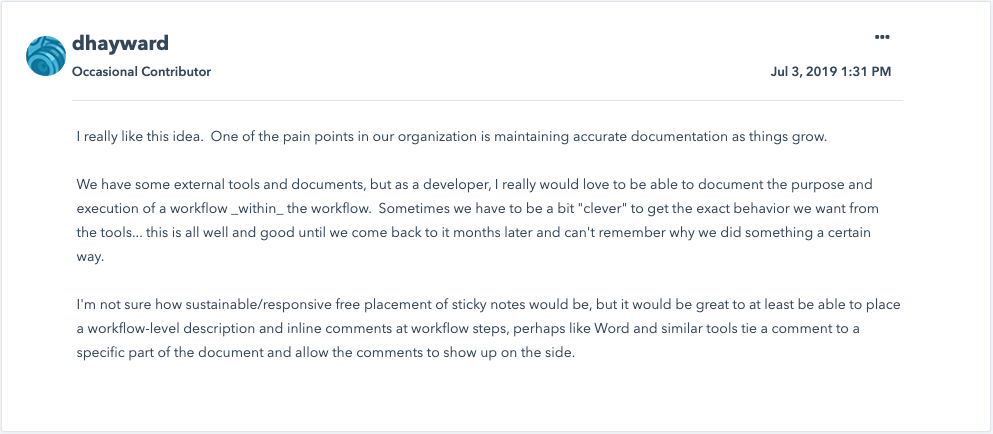 Others also noted that this type of commenting feature is invaluable when you have growing marketing teams managing increasingly complex workflows that require more insight and understanding at first glance.
How to access this beta for workflow comments
The beta for commenting and making notes at workflow stages is not something that is available automatically. Instead, if you are interested in gaining access to the commenting in workflows beta, you need to fill out this form, per HubSpot. All you need to give them is your email address and your HubSpot portal ID.
How to stay current with HubSpot updates
According to our crack team of HubSpot trainers, HubSpot has a habit of being a bit sneaky with their product updates:

HubSpot's sneaky-sneak behavior notwithstanding, the Big Orange Crew does publish regular updates for their larger product announcements. Still, sometimes the best way to get the inside scoop on these new rollouts is to simply keep your eyes peeled for the little "new" badges that appear: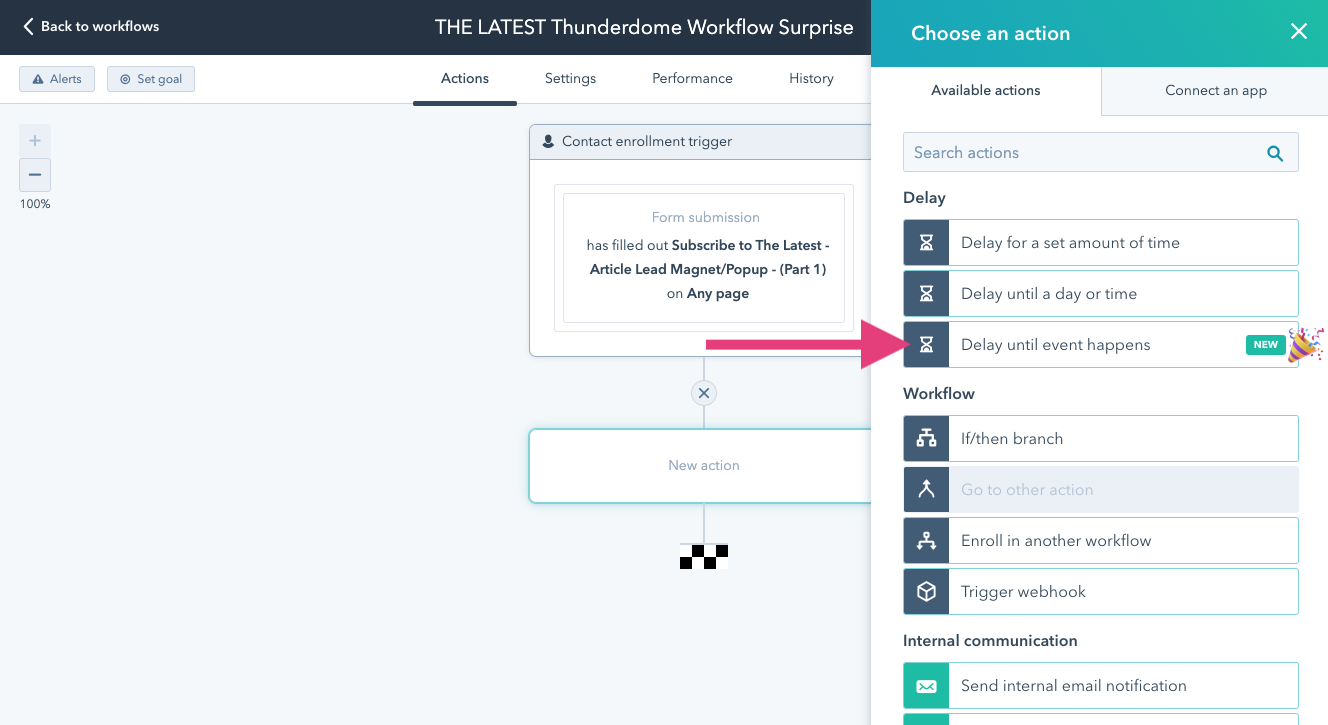 If you have your own wishlist of updates you'd love to see from HubSpot, you can suggest product changes across all of their marketing, sales, and service products within the HubSpot Ideas Community — and you can upvote ideas from others.
Free Assessment:
How does your sales & marketing measure up?
Take this free, 5-minute assessment and learn what you can start doing today to boost traffic, leads, and sales.