How To Improve Profit Margins At Your Inbound Marketing Agency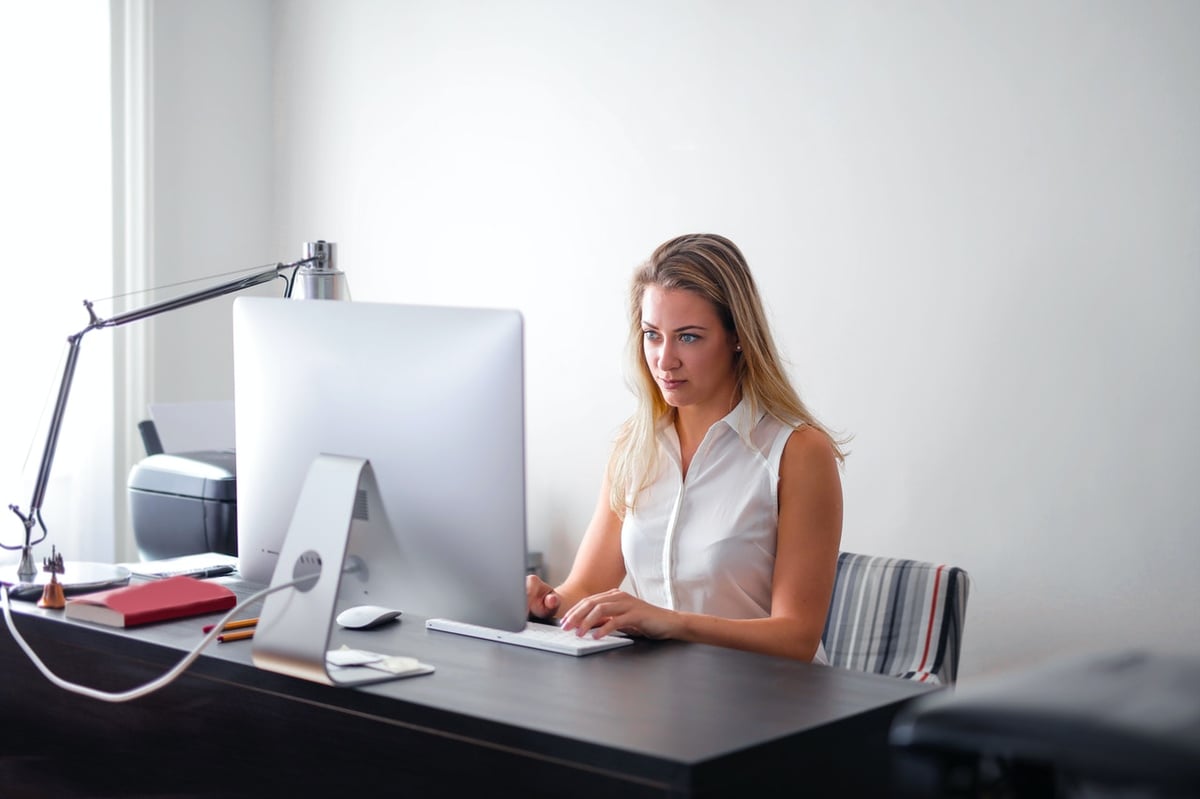 How to improve profit margins at your inbound marketing agency:
Agencies that shift from implementation to consulting see higher profits, more successful clients, and happier employees.
Growing and scaling an inbound marketing agency is tough. Even with great staff and a stellar reputation, you're subject to the same variables that pose a threat to any agency's profitability. The chief among these is client churn.
When clients choose to leave, agencies are left scrambling to fill that revenue gap — and the process of onboarding a new client after you find them can be tough.
This is a struggle we at IMPACT know all too well. For years we were a HubSpot partner agency working as hard as we could to deliver inbound marketing success for our clients.
Like most marketing agencies, we operated at a very thin profit margin, putting in long hours to please our clients.
We were a very successful agency — twice named HubSpot Agency Partner of the Year. Still, there were times where we were not able to deliver the results our clients hoped for. As a result, we were always worried that clients would leave.
Instability in our book of business meant our salaries stayed low, leading to employee turnover. Employee turnover led to more client churn, and we were stuck in a difficult cycle.
But we did good work, and we slowly grew. Even as we got bigger, though, our profits stayed small. As we brought on more people, our overhead costs grew — more employees meant more managers and larger office space — so our profit margins never widened.
The shift from implementation to coaching
In the years since, we've developed a different business model that has yielded better results for our clients and healthier profit margins for us.
We've found that the key to running a more profitable agency is to shift from marketing services and implementation work to coaching and consulting.
This mindset completely changed the way we worked with clients — and it helped us avoid the most nagging pain points we had been experiencing.
So, what did this look like in practice? Our clients still came to us for help with inbound marketing, but we provided the help in a new way. Instead of writing the articles, scheduling the emails, and building landing pages for our clients, we started teaching them to do these things themselves.
Instead of seeking approval from our clients, they sought approval from us. The results were better for our clients, and, in turn, those clients stayed with us longer.
What we believe is this: What a company really wants from a marketing agency is expertise. With coaching, that expertise is moved to the center of your relationship, and everyone benefits from this.
We know that coaching and consulting isn't right for every marketing agency (and we don't think it should be the only service you offer clients), but it offers a profitable and sustainable path to growing your agency, helping your clients, and keeping your employees happy.
Below, we'll look at the specifics of this new model, and we'll explain these details:
The problems with the typical inbound agency profit structure
The benefits of the coaching model
How to get started offering coaching to your clients.
Let's dive in!
Typical inbound marketing agency profit structure
The uncomfortable truth about inbound marketing is that it makes tons of sense in the abstract, but actually putting it into practice can be tough.
We like to believe that if we attract a high volume of traffic, a portion of that traffic will convert and become leads, and a portion of those leads will become customers.
As long as we keep the traffic rolling in, revenue will come out the other end.
Unfortunately, we all know that it's rarely that simple. Low-intent traffic does little to help a bottom line. Poorly planned conversion paths cause visitors to bounce, and a bad sales experience kills close rates.
Inbound marketing can be very difficult — and no one knows this better than the typical inbound marketing agency.
A client hires an agency with high expectations. After all, the agency has promised traffic, leads, and sales — and even the most patient client wants to see results as soon as possible.
The agency that is trying to orchestrate inbound marketing success for this client must quickly try to get up to speed about that client's industry and particular niche — as well as its company culture.
At the same time, the agency is serving as liaison between the client and the freelance writers and videographers it hires to produce content.
The agency finds itself scrambling to deliver steady inbound results that can be fickle on the best of days. In order to satisfy the client, the agency does extra work — but it's worried that billing the client extra will cause them to leave.
As a result, agency profit margins grow thinner, the results are inconsistent, and the clients still aren't thrilled.
Threats to profitability
What are the three biggest threats to agency profitability?
1. Client churn
Client churn is perhaps the single greatest threat to agency profitability, even greater than overhead costs. In general, it is several times more expensive to bring on a new client than it is to retain an old one.
When you sign a new client, it can feel like the clock immediately starts ticking. In a way, you start out in debt to each new client. You've promised them that you can deliver traffic, leads, and sales. And from day one, you're working to make good on those promises.
But results are far from guaranteed.
Your clients might see a bump in traffic, but no growth of qualified leads. Or, your strategy might deliver good quality leads, but the client's sales process is poorly managed, and those leads fail to close — through no fault of your own.
Still, clients hire you because they expect you to deliver revenue growth. If you can't, they'll leave.
While large Madison Avenue-type agencies can enjoy excellent client retention, smaller agencies often fall on the other end of the spectrum.
According to Proposify, "It's not uncommon for small [agencies] to burn through their entire client list in one year, requiring them to constantly chase after more new business and more new clients."
The result is a perpetual deficit — combined with an ever-present fear that your yearly budget will go out the window as clients churn and need to be replaced.
The threat of client churn keeps profits small and makes growth difficult.
2. Employee turnover
Marketing owns one of the highest turnover rates of any professional field. Elliot Schimel, writing in AdWeek, notes that "talent is leaving the [marketing] industry in droves, and agencies have no idea how to stem the flow."
At your agency, every employee who leaves sends ripples through your book of business. When a strategist gives notice and takes a role at a bigger agency, service gets disrupted and the client is rattled. As an agency owner, you're left scrambling to find a replacement so that service can resume as normal.
At the same time, smaller profit margins mean you can't easily afford more mature, experienced talent. Younger employees are cheaper, but they're cheaper for a reason — and they are also more likely to leave after they cut their teeth.
Employee turnover means instability, and this can lead to client departure as well.
More turnover leads to more churn. More churn leads to more turnover.
3. Labor-intensive asset production
Inbound marketing success depends on the deliverable assets you provide to your clients. You produce articles, videos, ebooks, and other materials for your clients — and this content is critical to delivering results.
But getting these pieces just right is a labor-intensive process. Clients want content that "sounds like them" and reflects deep industry knowledge. This is hard to fake.
Whether you use in-house writers or outsource to freelancers, getting content just right can be hard to do. Clients want more revisions, but they also want the content to go live so they can start seeing results.
You're stuck between getting content right and getting content out the door.
The more revisions a piece goes through, the more expensive it becomes. Agencies either swallow this cost or pass it along to clients (in the form of additional billable hours), which is not something they're thrilled to see.
All together, these challenges keep agencies teetering between the red and the black, ever worried that clients or employees will leave, struggling to increase their profit margin and grow their business.
Coaching and consulting agency profit structure
Coaching (or consulting) offers a new opportunity — and a new way of serving your clients. Rather than being implementation specialists who do the marketing, you can instead become strategic specialists who direct the marketing.
The difference is a stark one: Do the work for your clients and seek their approval for each deliverable you produce, or teach the clients to do the work themselves.
With the latter, they seek your approval, and you're spending less time each week trying to please them. You hold the client accountable for the quality of the work being done, for hitting their goals, and for producing the results.
Think about it, no one knows a client's business and industry better than the client themselves. Rather than delivering content that sounds inauthentic and off-target, the clients produce on-target, authentic content themselves.
You instruct them in SEO best practices and strategic direction. They do the rest.
There's less need for back-and-forth fact-checking, editing, or approval because the content is coming directly from the source.
Benefits that yield greater profitability
Why is coaching more profitable?
1. Improved labor efficiency ratio
With a coaching business, you can serve more clients with fewer employees because you're not doing the implementation work yourselves. Many of the administrative tasks associated with client management and the time spent doing them vanish.
At IMPACT, we've shifted entirely to a coaching and consulting model. Our clients pay us an average of $8,500 per month, for which we provide:
2 hour-long strategy meetings.
6-8 30-minute training sessions that focus on things like content strategy and HubSpot training.
(We also run planning sessions every 90 days.)
The structure is more efficient and improves net margins. And our clients' results are far superior.
2. Diminished client churn and employee turnover
Our clients sign contracts to work with us for 18-24 months — after which they "graduate" from our services and no longer need to pay us for results.
We offer clients the option to cancel at any time (as long as they provide us with a month's notice) but this nearly never happens. In fact, they generally see us as indispensable.
An increased profit margin and a more stable client base have allowed us to grow our business and pay our employees more.
There is higher compensation and more growth opportunities. But that's not all. Being a coach or trainer is more rewarding and less stressful. The clients are happier, their results are better, which makes the agency's employees happier.
This doesn't mean no employee ever leaves IMPACT. After all, people leave jobs for all sorts of reasons. But if they're happy, they're challenged, they're supported, and they're rewarded, they are more likely to stay.
We've found that the coaching model has allowed us to keep our employees longer.
3. More efficient onboarding
In the traditional inbound agency model, account managers and other specialists are under the gun to learn everything they can about their new client: the industry, company culture, niche, and angle. In highly specialized fields, this can be difficult to grasp. You spend time learning instead of doing.
As a coach, you can immediately begin to help your client. In fact, your position as an outsider is beneficial. If you have a solid strategic framework to follow, you can get your client up and running very quickly. You can identify blindspots and ask the right questions to prompt important conversations — even on day one.
Together, the benefits of coaching offer profitability, stability, and growth opportunities for any inbound marketing agency.
What's more, coaching offers a differentiator that allows your agency to stand out from other average marketing agencies in the HubSpot directory.
As a coaching business, you offer a different path to client success.
Businesses that have bounced between agencies in the past are looking for something different.
Successful outcomes and long-term growth
A coaching model completely changes the way clients feel about their marketing efforts and agency engagement.
Clients are empowered and in full control of their destiny, rather than relying solely on you to execute and hit deadlines. When the results start coming in, they can feel proud of their successes. They also are more likely to take ownership of their shortcomings, and are fully in-tune and invested in the outcomes of their marketing.
They hire the necessary team to do their marketing internally. This team — combined with a coaching framework — brings stability and routine. Their agency coaches help these employees grow, providing valuable education to them. Instead of worrying about how to stack as many billable tasks into a month to improve your net margin, you find yourself teaching any given client how to perform the same task once.
For clients, there's a light at the end of the tunnel
Most business owners started their own businesses because they like being in charge of their own success. Similarly, many are frustrated that they have to pay an agency in perpetuity for their marketing needs.
Coaching offers them ownership over the marketing they crave. Agency experts will help these business leaders get their internal marketing team up and running and give them the playbook for success — but the engagement is finite.
Coaches don't work with clients forever, just until they learn what they need to and are ready to "graduate."
At the end of an engagement of between 18 and 24 months, the agency and client go their separate ways on excellent terms. Often the client will be so pleased with the experience that they will refer others to the agency.
The client is set up for long-term success — and they are grateful to the agency that got them there.
Free Assessment:
How does your sales & marketing measure up?
Take this free, 5-minute assessment and learn what you can start doing today to boost traffic, leads, and sales.