Keywords and SEO Checklist: Drive Traffic Through Website Optimization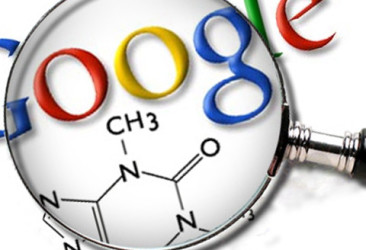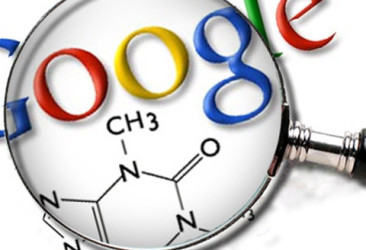 Where is your website showing up on the most popular search engines?
If your answer is not somewhere on page one, you may want to consider reviewing your keywords and links.
Most search engine users will not navigate beyond page one, so you need to update your website to generate more attention. Content may be the most important factor, but that does not mean that you can neglect your traditional keyword and link SEO factors.
If you are not sure where to begin your SEO process, this checklist to help drive traffic through website optimization should provide some assistance.
10 Tips to Help Drive Traffic Through Website Optimization:
1. Optimize for Your Prospects, Not Robots
Keep in mind who you're publishing content for. If you're doing it to act as a trusted resource for your ideal prospects, great. But if you're constantly optimizing with only search engines in mind, chances are your content will be about as robotic as the crawlers that index your website.
2. Create Content that Top Sites Want to Link to
Search engine optimization isn't strictly about keywords. The key to strong SEO is quality content. Companies who consistently publish quality, resourceful content are the ones who find themselves atop the search engines. This also ensures shareability, which in turn will help to build more quality links from trusted sources who find your content valuable.
3. Utilize a Keyword Tool to Find Opportunities
What are your ideal prospects searching for when conducting online research in search engines? Utilize tools like HubSpot's Keyword Grader to identify your greatest opportunities for creating content that speaks directly to the needs of your target audience. If you are unaware of what you're currently ranking high for, or where your greatest opportunities lie, you're at a disadvantage.
4. Have a Focus Keyword for Every Page
Each page and piece of content you publish should include a focus keyword. This is the keyword that, above all else, you'd like a given page or article to rank high for in search engines.
This ensures that all of your website content is working to drive more relevant visitors to your website. The result? More qualified leads, a shorter sales process, and a positive ROI.
5. Ensure All Pages Follow On-Page SEO Best Practices
It won't matter how nice your website looks if no one can find it. With billions of pages constantly being indexed by search engines, how will you separate yourself? It's extremely important to optimize every page using on-page SEO best practices.
Your on-page SEO checklist should include:
Title tags
Meta descriptions
Content with targeted keyword phrases
Header tags
Internal page linking with good anchor text
Image ALT tags
Meta keywords
URL
6. Create a Sitemap.xml & Robots.txt, Use Google Webmaster Tools
To some of you, most of this sounds as if we're speaking a different language. So let's briefly review sitemap.xml and robots.txt. Sitemap. xml file is a standard protocol for listing all the URLs that are contained within your website, giving search engines a better understanding of your website's structure. Robots.txt is another file that search engines love. It's a simple text file containing information about which parts of your website search engines should and shouldn't visit. It is important that you're able to control the content that is indexed in the search engines. One thing many people forget to add to their robot.txt file is thank you pages. You wouldn't want people to download your Ebooks or Whitepapers without capturing their information.
7. Generate Positive Online Reviews
We already know that there's simply no greater sales tool than a positive review or case study. But did you know that reviews on sites such as Google+ can actually affect your search rankings? Consider asking your customers to post their experience and even going as far as sharing directions on how they can post their reviews.
8. Remove all Broken Links
Nothing frustrates a visitor more than broken links and 404 errors, and these errors can also effect your search rankings as well as your visitors overall experience. Using tools like Google's Webmaster Tools or Xenu's Link Sleuth can help you identify and remove broken links from your website.
9. Implement an Internal Linking Strategy
When developing an internal link building strategy, focus on effectively pushing your leads further down the sales funnel by directing them to other resourceful content.
Consider relevancy as well. In a blog article on pricing strategies, create internal links that drive readers to your own pricing strategy, or perhaps a webinar or ebook that further illustrates the topic.
This will further position yourself as a trusted resource while also driving your website visitors to other areas of importance on your website in regards to your sales process and marketing goals.
10. Build Relationships with Other Bloggers
It's all about who you know. Start frequenting other industry leading blogs, and more importantly, develop relationships with them through social media and by commenting and shares. This will help build your credibility and also encourage them to do the same, which in turn exposes you to a much larger audience and increases your reach.
Want to see more checklists like this???
To see our complete inbound marketing checklist, make sure you download the free ebook below! Trust us, it's our best ebook yet!
Published on April 25, 2013