Mastering social video with repurposed video content (ft. Shaina Weisinger) [Film School for Marketers, Ep. 38]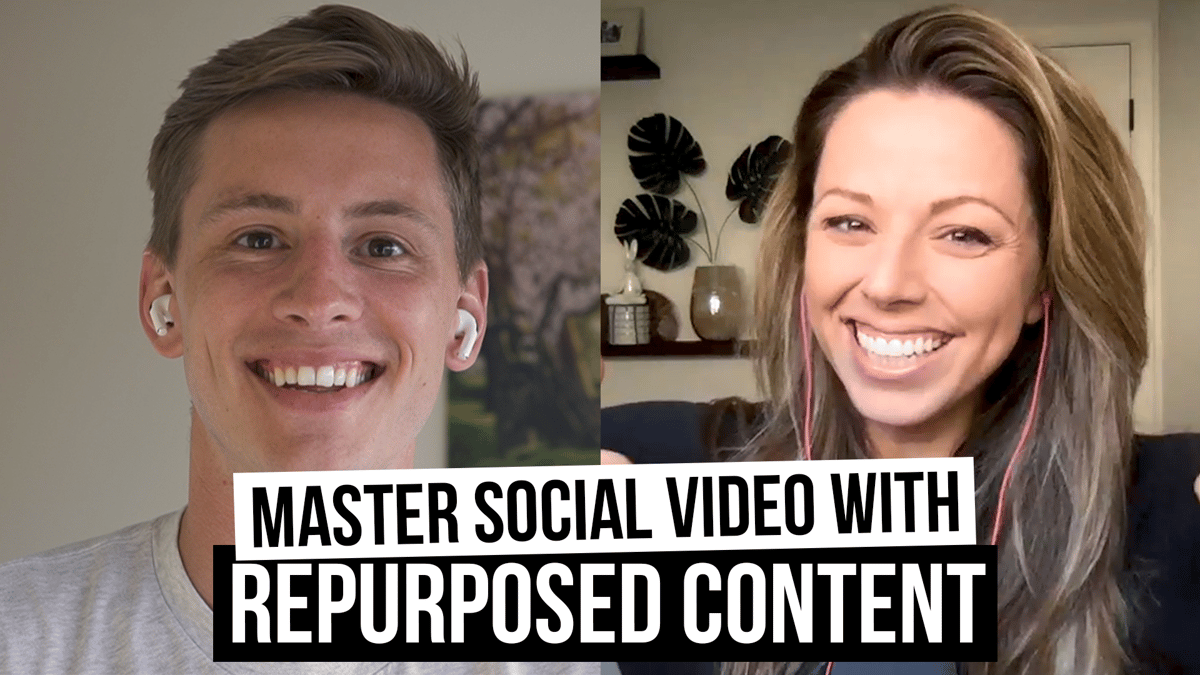 How can you get the most out of your video content? And, is it possible to take one video and turn it into a dozen new marketing assets?
In this episode of the Film School for Marketers podcast, we're talking about repurposing video content with Shaina Weisinger.
She's the founder of Repurpose House, a done-for-you service that takes your video content and delivers social media assets, optimized and ready to publish on your social media channels.
Join the IMPACT coaches for a deep dive on a new topic every month in our free virtual event series.
Let's be real, if you're embracing They Ask, You Answer methodology, you want your video team to be focused on producing new content.
🤔 Related: Wait, what the heck is They Ask, You Answer?
In turn, generally the first thing to get overlooked is the promotion of the content, especially on an ongoing basis.
Shaina breaks down for us why social video leads to such incredible ROI, why teams generally don't have the time to make repurposed content, and the social strategies that will maximize reach on every video meme you publish.
Listen to the full episode here (or scroll down to watch the video):
Why is repurposing your video content is so important?
We know at least two things are true: 1) you spend a lot of time on your videos and 2) you want to get the most out of everything you publish.
Furthermore, you want those videos to continue to perform well over time.
Enter repurposed assets like video memes, text motion videos, and Stories that take your long-form content to a new audience.
In this episode we cover:
How repurposed content applies to They Ask, You Answer
How much does it cost to outsource a service like this, and how can I make a case to add this to my budget?
If it's not likes and views, what metrics truly matter with social media video?
What you should add into your pre-production process if you want to repurpose video content later
Using repurposed content as a "teaser" for long-form videos
How you could make a year's worth of social video content in a couple days
Learn more about how customers like Endless Events used Repurpose House to explode their video traffic by visiting RepurposeHouse.com.
Check out the Repurpose House Blog for more tips and tricks, including the odd numbers strategy.
Connect with Shaina on social: @shainaweisinger or on LinkedIn.
Follow Repurpose House on social: @repurposehouseco
AND, check out the agenda for Digital Sales and Marketing World 2020!
We'd love to hear from you!
First, subscribe to our Film School for Marketers Podcast.
Second, leave us a review on iTunes or share the love with fellow marketers and sales professionals who could benefit from our content.
Lastly, have a question or idea for a future episode? Let us know!
Join the IMPACT coaches for a deep dive on a new topic every month in our free virtual event series.
Published on March 10, 2020