How We Generated More Than $600,000 in Revenue in Under a Year from Our Pillar Content Strategy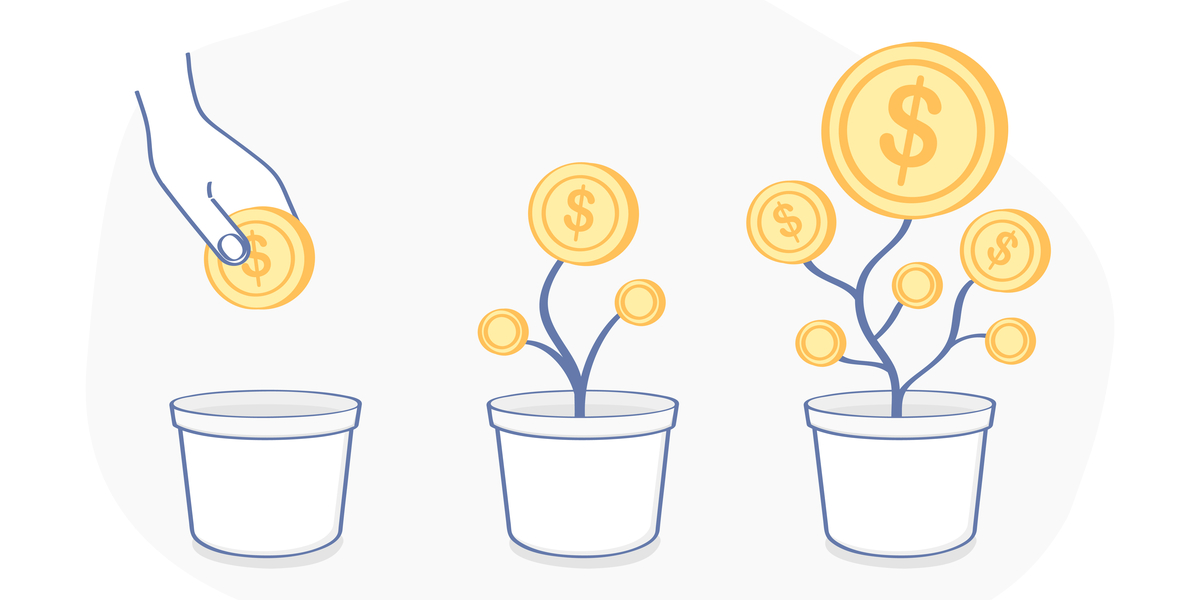 Guess who's back? Back again?
Liz is back — to talk about pillar content!
Tell a friend!
Blogging works better when you write about topics your buyers care about.
Over the past year, we've invested a lot of time and resources into pillar content.
The original motivation behind this move was simple; due to evolutions in how we search, as well as how search engines seek to more efficiently map out content, the way organizations architect their content strategies had to change.
While the work required to make such a shift was significant, the pillar content and topic cluster model of strategic content creation promised to:
Improve our content organization and site architecture;
Make it easier for search engines to map our content; and
Increase the visibility of our content in search engines.
Thankfully, a year later, I can say confidently that we've seen those three things come to pass.
However, as the owner of our pillar content strategy, I made a conscious decision at the start of our pillar content journey last summer.
If I was going to be asking IMPACT specialists, managers, directors, VPs, and C-level folks to put their blood, sweat, and tears into massive, un-gated guides — on top of everything else they were working on — I needed to make sure of two things:
Those on-page pillar guides needed to be able to stand on their own as insanely valuable pieces of content. Value, in this case, is defined in two ways — valuable to the sales team as a piece of enablement content, as well as valuable from an educational perspective to anyone who might happen upon it.
They also needed to make us money on their own, outside of their topic cluster architecture. Because if your content doesn't make money for you, then what are you doing, really?
If I couldn't do those two things, then I would never be able to justify the effort required to get them done.
So, I shifted my mindset from thinking of pillar content as a search strategy alone, to thinking of content pillars as each having their own business strategy.
As of this morning, we've launched 18 different content pillars across a wide variety of topics — website strategy, hiring top-performing marketers, Google Ads, culture fit interview questions, creating a content style guide, blogging tips, keyword research, and so on.
And, also as of this morning, we can attribute $608,305.25 in revenue for our company, across 91 different closed deals, to them.
We were able to accomplish this by embracing three principles for every single pillar we created:
It had to be aligned with our business interests, products, and services.
It had to clearly and undeniably represent our people and our culture.
And, finally, it had to be useful to our sales team.
My goal for today is to share examples of how we embraced those three principles that empowered us to leverage pillar content has a huge revenue driver for IMPACT, so that you might do the same, as well.
1. Aligning each pillar with our business interests
I was very selective in the topics we chose to go after for our content pillars, as well as the people who would be responsible for creating them.
First, I prioritized the creation of those that aligned closely with the service lines we wanted to focus more heavily on promoting.
This could be due to time-bound business objectives or the fact that they were primary revenue-drivers for our company.
Second, the folks I chose to own a particular content pillar were selected so they could be elevated their personal brand with IMPACT as the primary subject matter expert in a given area.
This also had the added benefit of introducing people to the experts they would be working with, if they ever chose to do business with us in future.
For example, Stacy Willis is the head of our website team and oversees the website strategy for all of our website redesign projects. So, she was the natural choice to write our website strategy pillar.
Jason Linde and Dan Baum are paid media specialists, and thus, they were chosen to write our pillar on Google Ads.
This set the stage for the success of our pillars, but the magic happened when we fully embraced the second principle of this journey...
2. Making each pillar as utterly and undeniably human as possible
Asking someone to write a pillar is a big ask. Even for me — a professional who's spent years asking people to write content.
So, it was important to me that each author:
Enjoyed the process of creating their pillar as much as possible; and
Felt more proud of what they had created than anything else they had ever written by the time they got to end of the process.
Additionally, I wanted the public-facing outcome to be that readers would gain a deep understanding of our company culture and values — which can often be the make-or-break factor when someone is evaluating a new business partner or vendor.
To make sure that happened, I told gave them a couple of ground rules:
Put word count out of your head. Just write until you're done and focus only on the quality and thoroughness of what you're writing. Never, ever think about word count.
Be yourself. Allow people to get to know who you are through your writing — and you can do that however you want. There are no limits. Go big or go home.
Then, after giving them permission to break the rules, be themselves, and create without boundaries, I got out of their way.
I was blown away by the results of this experiment.
What follows are examples of the very human content pillars we were able to create, and I take zero credit for the creativity and ingenuity of what you see below.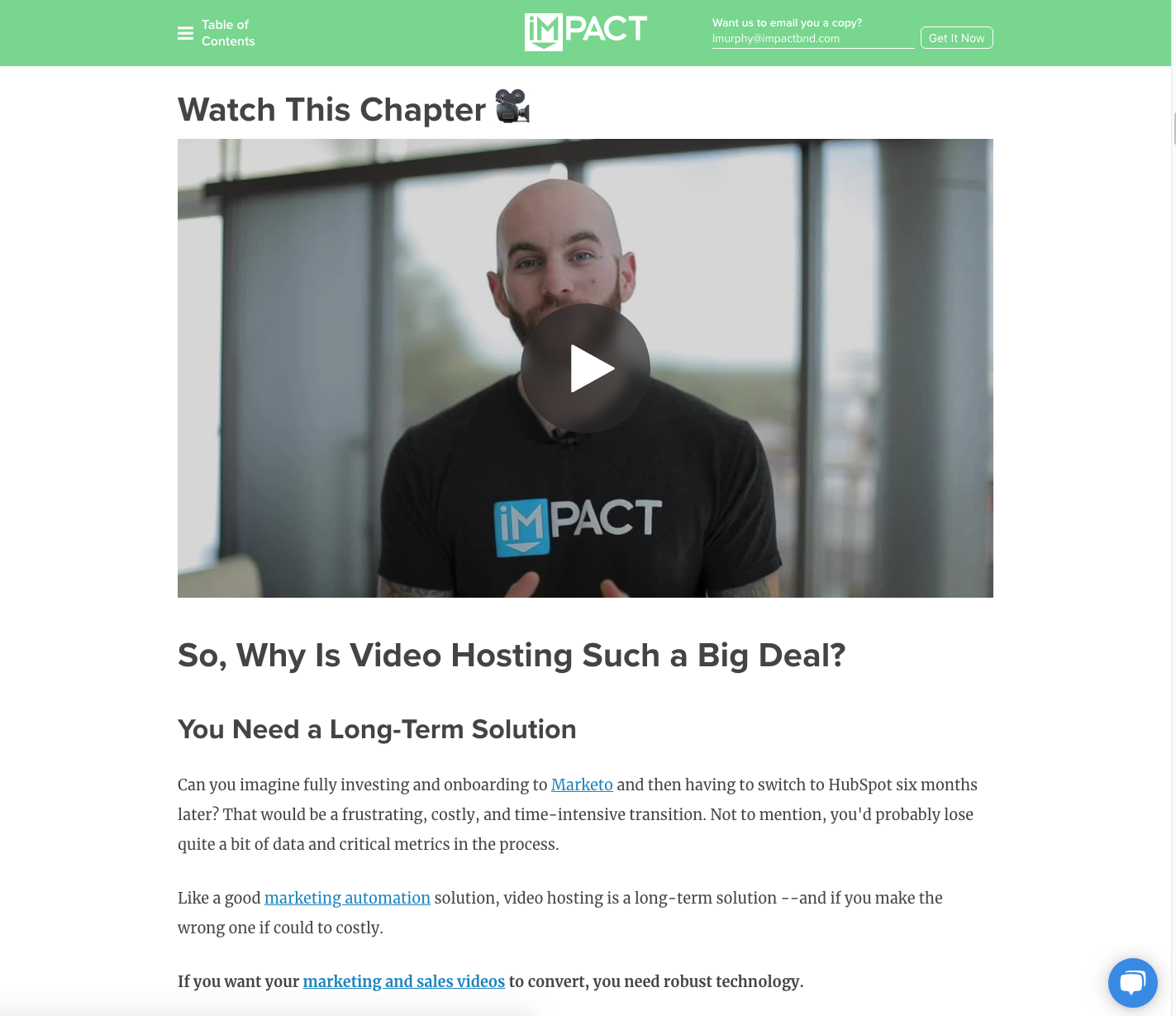 Zach Basner made it so you could watch or read each chapter of his Vidyard Getting Started Guide, for a fully interactive learning experience.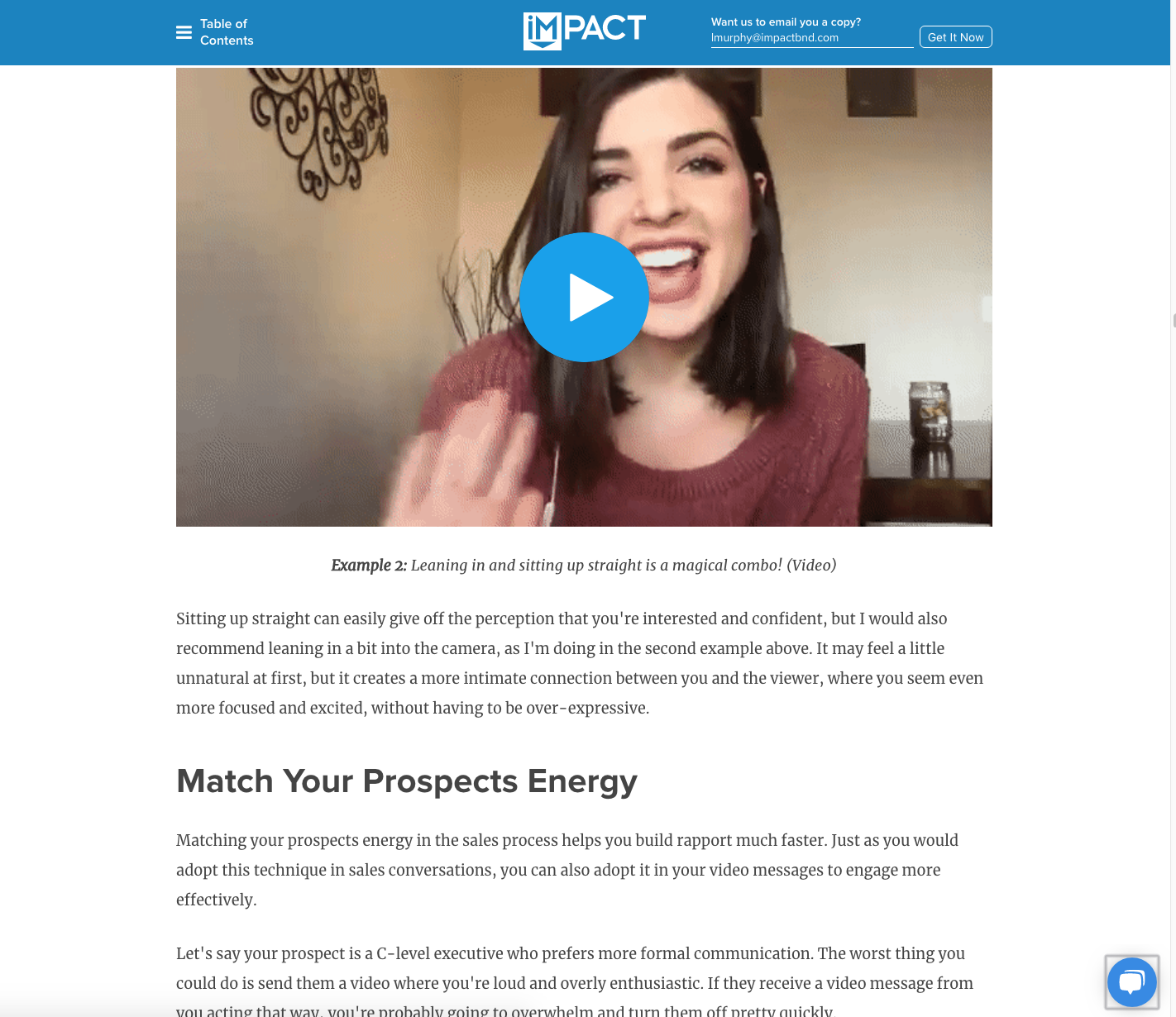 Using Vidyard GoVideo, Myriah Anderson included more than 17 personalized videos to show examples of how to use video in the sales process, as well as dos and don'ts in her Video for Sales guide.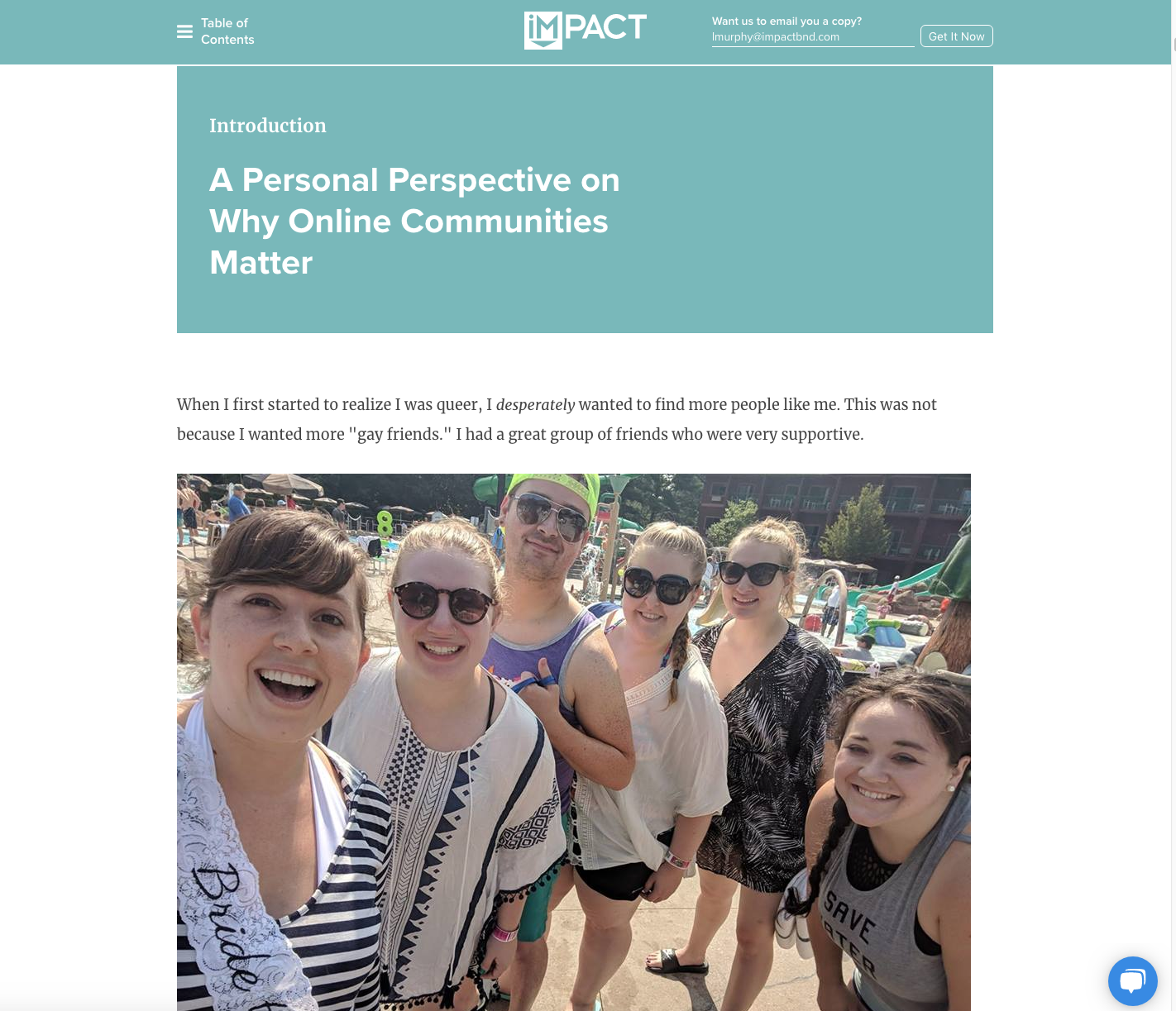 Stephanie Baiocchi opened her pillar on online community management with a story about her coming out, and how that reinforced to her the importance of community.
(I'll admit, I got a little weepy when I read her first draft of this, as I had no idea she had planned on including it.)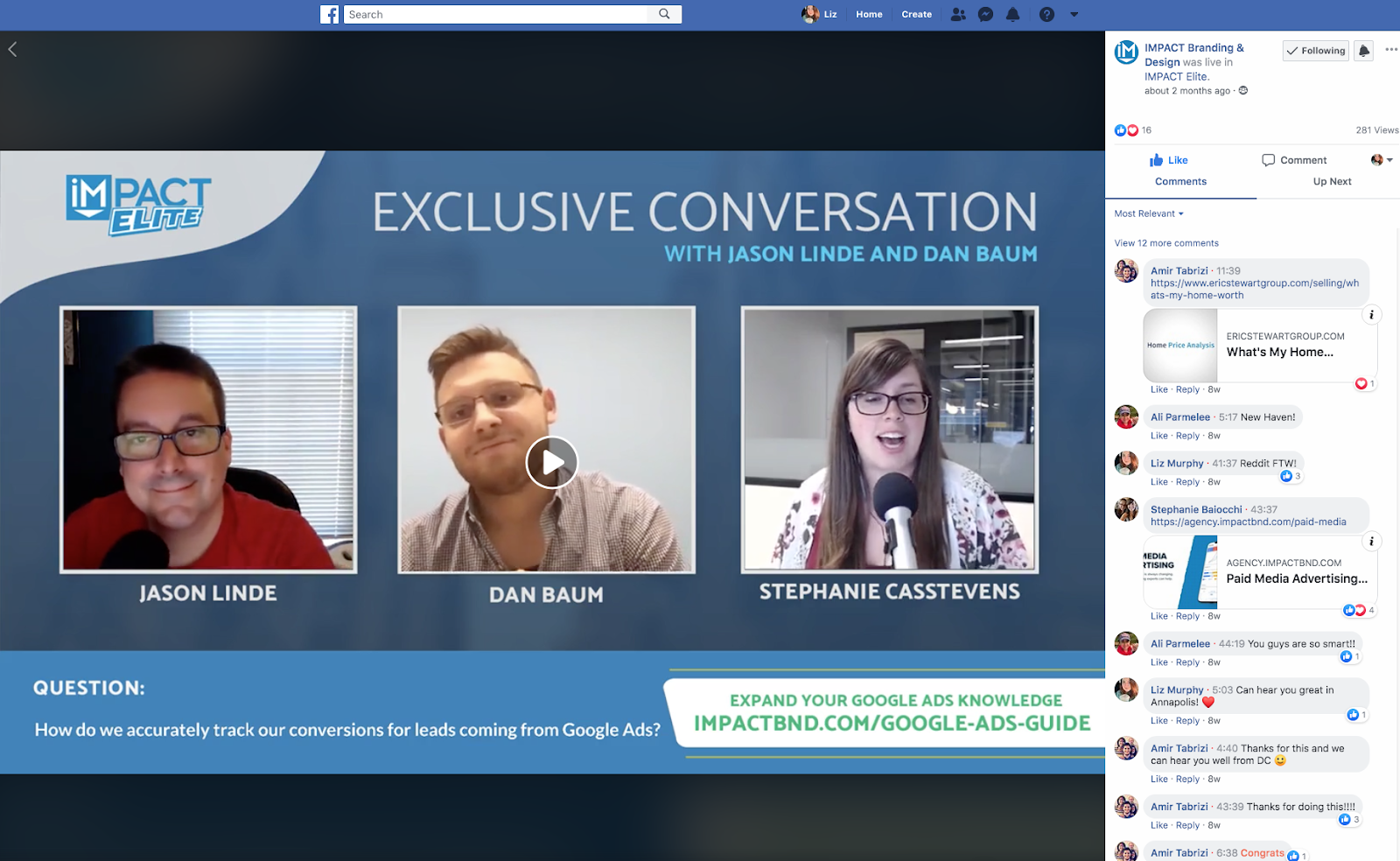 Jason Linde and Dan Baum's Google Ads guide was so popular, they took their show on the road by hosting a totally live AMA ("Ask Me Anything!") session in our IMPACT Elite Facebook group, adding an entirely new, human dimension to their pillar.
Clearly, they put a lot of effort into their pillars, but I was curious if, by the end of the process, they felt all of that work was worth all of the extra hours they had to put into it.
Here's what they had to say:
"Writing my pillar pushed me in the best way possible, and helped me become a stronger writer during the process. It also allowed me to take something I'm so passionate about and use it as a way to help others.

All the kind words and positive feedback I've gotten from people who've read it, applied it and seen results have made all the time put into it worth it."

— Myriah Anderson, Manager of Demand Gen
"Not only am I super proud of what I created, but the best feeling in the world is when other people share it as a go-to resource on the topic and tag me as the author.

It helps me build relationships and connections with people interested in what I do in ways I never would have without the pillar to connect us."

—Stephanie Baiocchi, Director of Audience Engagement & Community
"Writing my pillar was so worth it for a few reasons. It positioned me as a subject matter expert which is invaluable for my day-to-day as a consultant.

But for IMPACT, it was worth it for me to be able to contribute to building our brand as the leading HubSpot educators in our space, AND to see how that drives revenue for us — that's truly dope."

— Carina Duffy, HubSpot Specialist & author of HubSpot for Marketing
"I originally talked with Liz wanting to write a pillar about Google Ads because we were answering a lot of the same, simple questions during the sales process. We were also having a hard time generating new leads for paid media...

Writing that pillar page resulted in more Google Ads prospects than we could handle at the time.

It was a great problem to have. Since the page has been up, we've had a huge influx in awareness about what we do and enough new clients that we are reaching our goals easily!

So was it worth it? No, it was essential."

— Dan Baum, Paid Media Specialist
Bottom line, if you show your people what's possible — and then get out of their way — they will make the time to create content for you.
3. If a pillar isn't considered useful by the sales team, it's a failure
A pillar can be useful to sales in two ways:
It organically brings in leads that, later, go onto close a deal with IMPACT.
A sales rep is able to use a piece of pillar content during the sales process for assignment selling purposes.
The first point is self-explanatory, so I want to focus in on the second point.
One of my favorite moments of discovery throughout this process is how our sales team has used these pillars in sales conversations with prospects.
To show you what I mean, here's an excerpt of an email sent by someone from our sales team to a prospect interested in paid media services:

What I love about this email is the Google Ads guide Marc linked was not just positioned as a purely education piece.
Rather, he positioned it as a way to get to know Jason and Dan, the depth of their knowledge, and so on.
And this is just one of many.
"How can we recreate this success with our own pillar content?"
This is one of the most common questions I'm asked, and my answer is always the same:
If you want to see substantial returns from your content pillars — outside of the search gains you're seeking — you need to do two things:
Realize there's more value in your content than just pleasing Google. If you attack your content pillars as a search-only strategy, you've already lost the battle.

Empower your people to be the absolute best teachers in the world at what they do, and then get out of their way.
After that, anything is possible.
Published on September 6, 2019