The 10 Real Reasons Your Forms Aren't Converting (& How to Fix Them)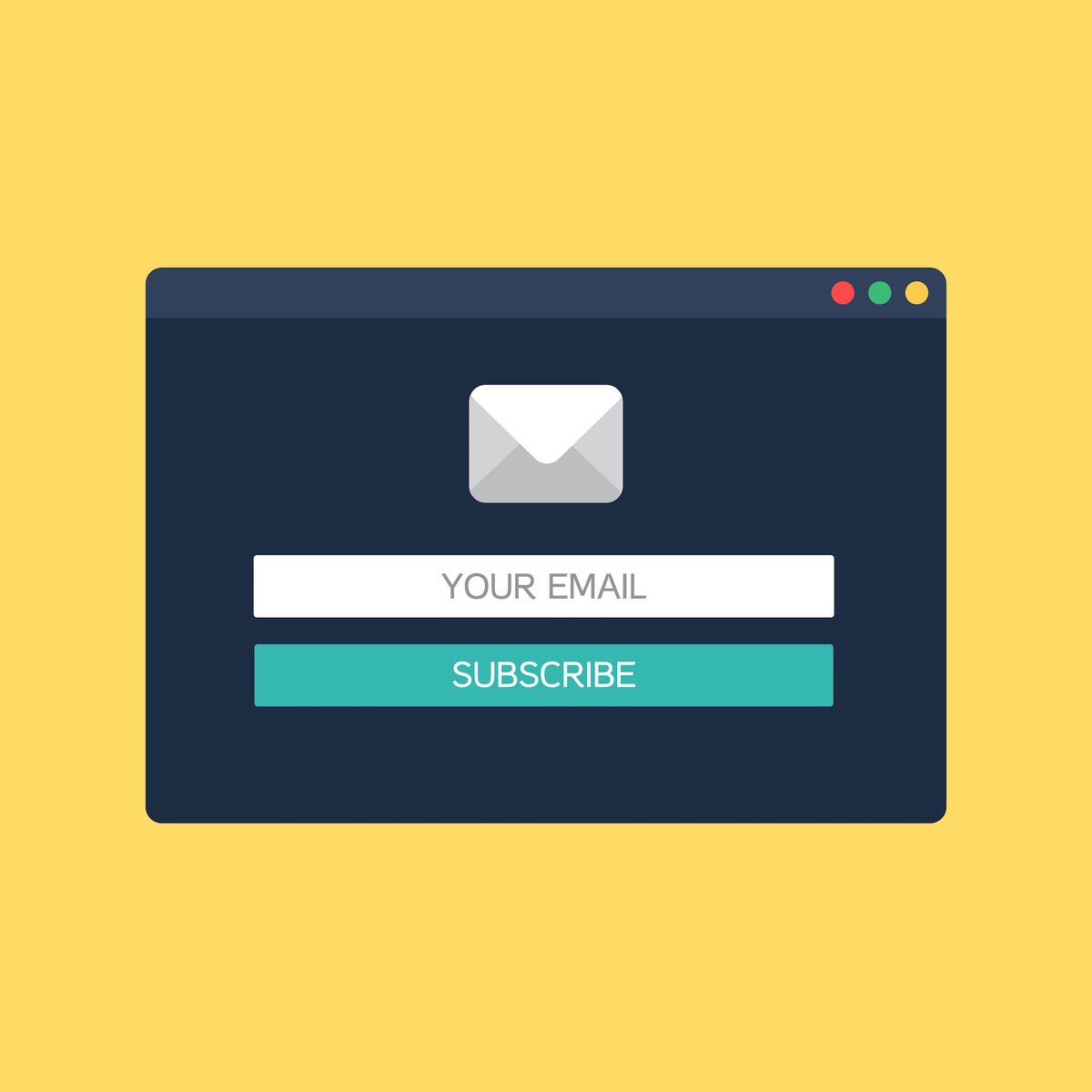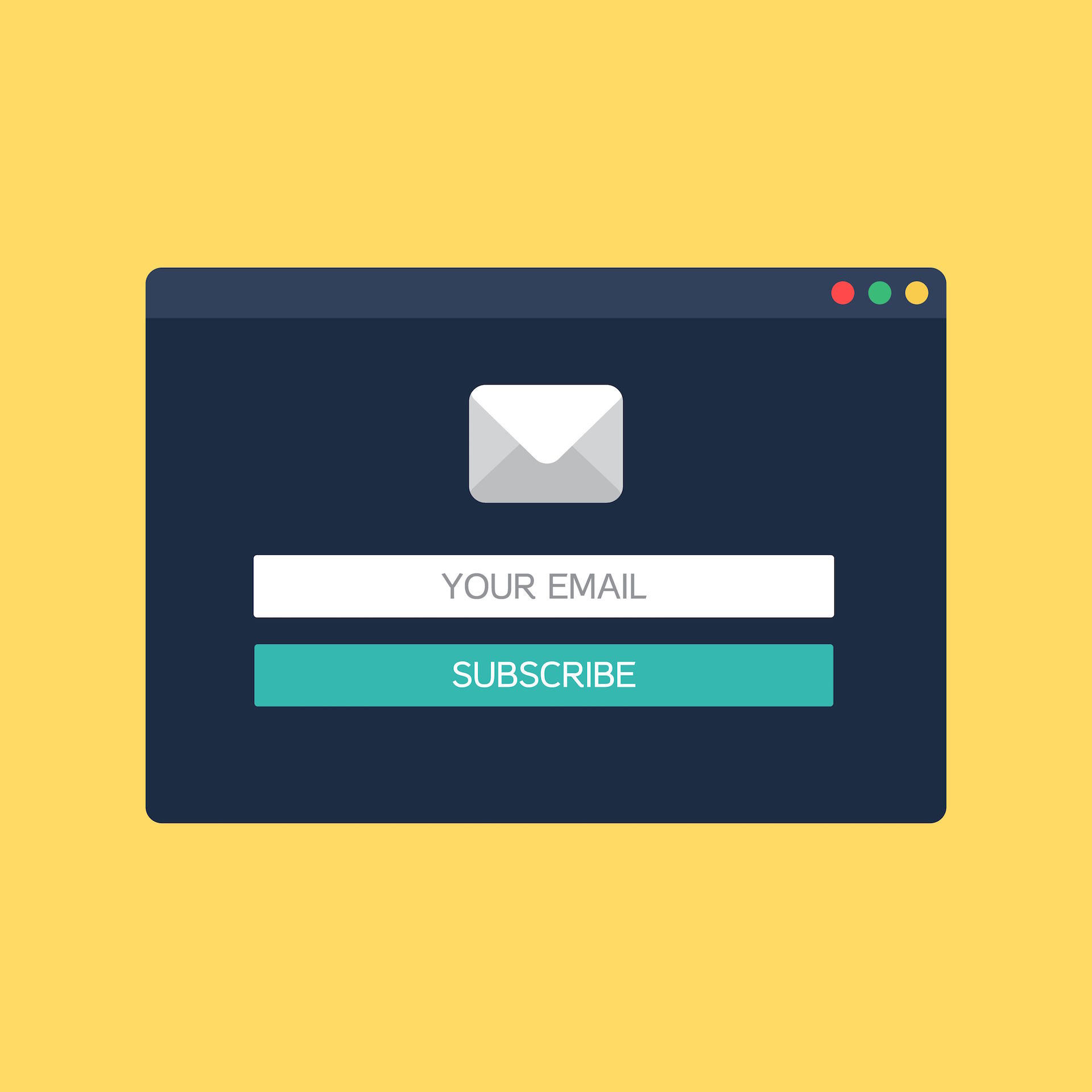 Simply put, the first step to generating leads from your website is the addition of landing pages with forms.
Marketers use forms to capture information from their site visitors in order to send them additional content designed to educate and move them "down the funnel" or simply give sales more background to close the deal.
Time after time, however, these same marketers find themselves scratching their heads when they see high traffic to a page but low conversions once they're there.
Econsultancy even tells us that "only about 22% of businesses are satisfied with their conversion rates". So, what's the problem with your forms?
One of these 10 reasons may be to blame.
Reason #1: Too many form fields
The biggest mistake and also the biggest quick win when comes to optimizing your forms for conversions is reducing the number of fields.
Just put yourself in the shoes of your visitor.
Upon arriving on a landing page they will read through your content and assess the amount of "work" they'll have to do to get it against the benefit of what they'll get in return. -- More form fields look like more work.
Review your forms and if any field isn't absolutely necessary for your company to gather at that stage of the funnel, remove it!
The "sweet spot" for forms is typically 3-5 fields. A study by Unbounce tells us that forms with 3-5 fields have a 20% conversion rate while forms with 6+ fields show results of only 15% conversion.
If you don't want to sacrifice losing that extra data from the conversion, another option is to break your form into multiple steps.
Reason #2: Too many required fields
This goes right along with reason #1.
It's intimidating to see a form with those scary red stars next to form fields. It not only seems aggressive and like a lot of work, but it also could come off of as invasion of privacy.
Reducing the required fields to only what is absolutely necessary will eliminate friction for the visitor.
This is especially important for your more top-of-the-funnel offers. Cut the fields then test the before-and-after conversion results.
Looking at the data, you can better decide what's "nice to have" and what's "need to have." For most B2B companies - name, email and job title are the three required fields for any form.
Reason #3: No help text in the field default
Be clear on the information you are asking for from your visitor.
The addition of a short line of help text above fields that may be misinterpreted by some can go a long way -- especially when it comes to multi-line fields where a user can write out their response.
Tell people overtly what you are looking for, but remember, try to avoid using the help text or label inside the actual field.
This can cause the visitor to mistake the field as already filled in and not prompt them to take action. You can learn more about increasing conversions through help text and other forms of micro-copy here.
Reason #4: Your form fields aren't "smart"
If you are able to, a common lead generation tactic for inbound marketers is "smart" forms or progressive profiling technology.
When a contact is already in your database and is prompted to fill out a new form on your site, "smart" forms make it so they don't have to reenter information they've already filled out in the past. This helps your forms from feeling cumbersome and repetitive.
This will not only decrease friction for that visitor but give them a personalized experience which will make them more likely to convert again.
This is also a valuable opportunity to ask new questions and learn more about that lead, prospect, or customer.
Image Credit: HubSpot
Reason #5: Your submit button text isn't clear or actionable
Based on your persona, changing your button text to reflect expectations, benefit, and the actual action at hand can also increase conversions.
For example, I'd recommend testing "click to download" as well as "get it now" against "download" or "submit." Using words and phrases that inspire action from the visitor, like these, are usually more successful.
Also, keep in mind point of view by testing things like first-person and second person language.
Orbit Media did an experiment on point of view and suggests that first-person button text converts better because it speaks from the perspective of the action-taker.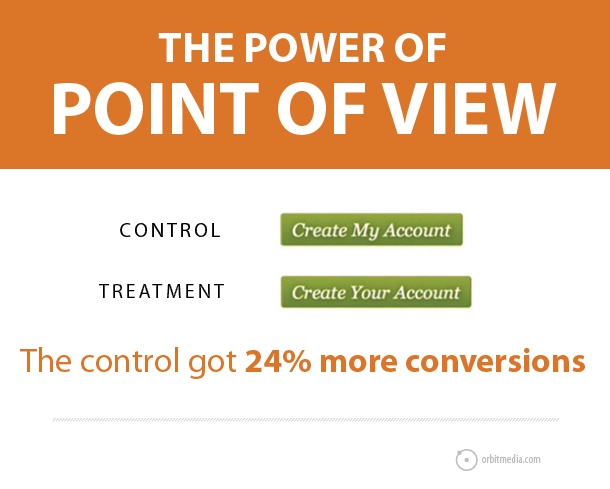 Reason #6: Your dropdowns have too many options
Are you using dropdowns with more than 15 options?
The Baymard Institute has a great article that points out that a list with over 15 options becomes difficult for visitors to navigate and slows down the input of information.
Many companies use dropdowns for location-based fields such as country and state, but try incorporating autocomplete (where the user can start typing and be automatically taken to that option.)
Reason #7: Your dropdown has too few options
While too many dropdown options can be bad news, ironically so can too few.
If you have a field with less than 5 options, opt for a radio-select button or checkboxes rather than a dropdown. Using a dropdown for a small number options allows users to immediately see the options and take action, rather than having to complete that extra step to see the choices.
Image Credit: Baymard
Reason #8: Your CAPTCHA isn't smart
If you find yourself battling with a lot of SPAM responses, you may have implemented a CAPTCHA feature to your forms. This is a great addition to avoid unqualified responses, however if you are using it for every form, for every user, it may be causing friction for your visitors.
Try using it only for first-time conversions or people who have resubmitted the same form multiple times from the same IP.
Reason #9: Your form blends in with the page
Make your form a contrasting so that it stands out on the page.
This will be a visual cue to the visitor that the form is important and inspire them to take action.
In the example below, you can see how the green stands out against the white background and draws your eyes right to the form. Crikey also uses a dark grey arrow against the white page to add more visual direction for the visitor.
Reason #10: You're asking for phone number
Unbounce states that you can expect a "5% dip in conversion rate" by asking for phone number in a form that is not a contact form.
If someone is trying to access an offer and is not raising their hand to be contacted, why ask for this information? If people are not on a contact page, they have no desire to speak to someone on the phone or give your company the option to call them whenever they want.
People can spot this as a sales tactic from a mile away so stay far away from the phone number field as much as possible.
Get Started!
With all of these tips in mind, take a look at your lowest converting forms and pages and identify issues to solve and test for.
Remember, while all of these tips are useful, every audience is different. You will only generate real results if you test for your audience and identify what boosts conversions for it specifically.
Free Assessment:
How does your sales & marketing measure up?
Take this free, 5-minute assessment and learn what you can start doing today to boost traffic, leads, and sales.