How to Do Social Media Monitoring in 2019 (& 5 Benefits of Social Media Monitoring)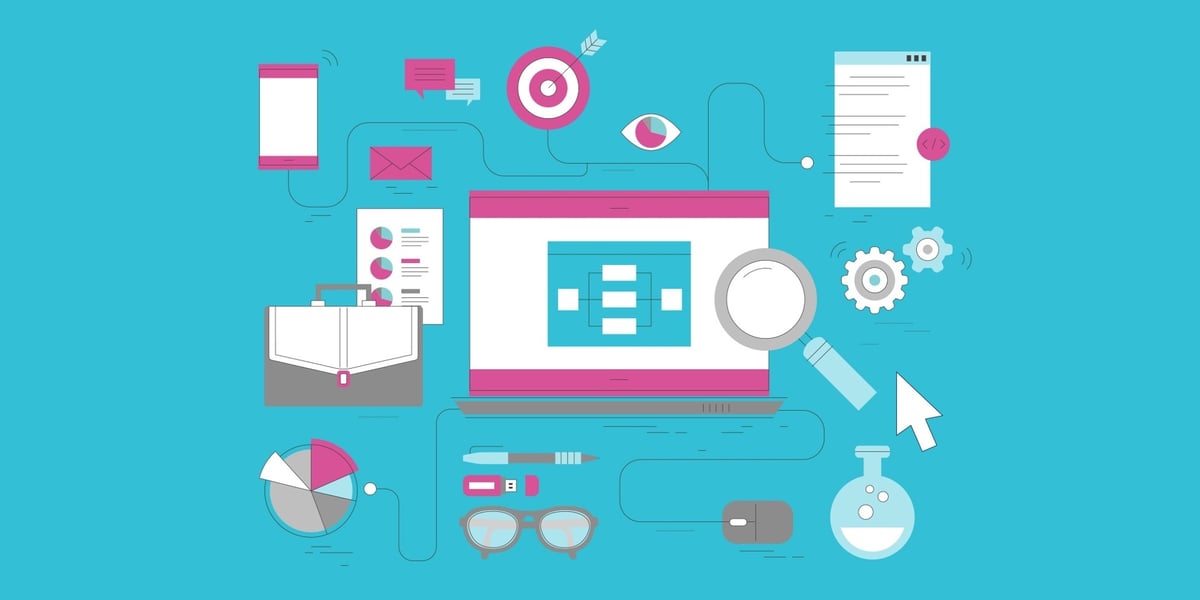 Your social media marketing strategy isn't just about creating the perfect post. In order to understand what makes a post great, you have to observe and analyze your efforts.
Careful social media monitoring should be part of your weekly inbound marketing process. Those analytics give you more information than you think!
What Posts are Engaging Your Customers?
No matter how well you think you know your target audience, there will be some posts that succeed beyond your expectations. Other posts will fail spectacularly in spite of how hard you worked on them. The best way to judge future posts is to take a look at the performance of your current pieces! Look over the posts that received lots of comments and shares. Pay equal attention to the posts that no one seemed to notice.

Consider these questions:
Is there a problem you can solve for your audience—what are their pain points?
Are there common questions you can answer for them to make their lives easier?
Which types of posts bring them back for more interaction—questions, how to guides, free offers, casual photos of your business?
Your social analytics will give you a good look at that information.
"Careful social media monitoring should be part of your weekly #inboundmarketing process" TWEET THIS


What Channels are Driving the Most Traffic?
You don't have time to dedicate to every social media channel available. Not only do you need to pick the most effective channels for your business, you need to prune away the platforms that aren't working as effectively as you'd hoped. For example, if you learn that 90% of your traffic is coming from Facebook, it will be well worth your time to dedicate more energy to that channel and less to the others. If you're watching people repin your Pinterest boards on a regular basis, but they don't turn into conversions, it could be worth letting go of that channel in order to shift your efforts elsewhere.
A balanced social media strategy typically integrates several social media platforms in order to create the most effective inbound marketing campaign. You don't want to put all your inbound eggs in one basket, but you don't want to overuse a channel that isn't beneficial to your business either! Take a regular look at your analytics in order to ensure that each of your social media accounts is generating solid leads for your business.

How Often Should You Post?
Your business's posting dynamic is unique and dependent on the platform you've chosen. Some businesses thrive by posting three times a day per channel. Others discover that their most effective posting distribution is 4-5 times per week. Paying close attention to your analytics will let you know what the most appropriate distribution is for your business. Keep in mind that it may take time to find that perfect balance and be willing to shift your posting timeline as part of the experiment.


"A balanced #socialmedia strategy integrates several platforms" TWEET THIS
How Does Your Audience Engage?
Some people have interested audiences who want to have long discussions, share their opinions and engage in discourse. Others engage by sharing content that you've posted. Still others prefer more visual forms of engagement like pictures and videos. What types of content engage your audience? If you aren't paying attention to your social media analytics—you'll never know.
How to Consistently Measure
To pull all of your social media monitoring together, we recommend streamlining your reporting process with an online program. Our favorite by far is RivalIQ. Not only do we get all of our social media channel analytics in one place, it also pulls in our SEO, SEM and Google Anlaytics to give us a comprehensive overview—and allows us to drill down to the individual details.
Every week, we monitor three key social metrics—our audience, activity and engagement—as part of our overall marketing performance review. What we love is that we're not just monitoring our own metrics, but we are monitoring our efforts against hand-selected competitors so that we have a complete overview of what the landscape looks like.


---
BONUS TIP:
Create a Google spreadsheet to track your activity—it's easier to identify trends and notice red flags.
---

Your social media strategy is a growing, changing part of your inbound marketing process. By checking your analytics regularly, you can get a better look at what your customers really want, how to reach them more effectively and how to make the most of every day with your social media accounts. Set up a weekly time to look over the analytics and see what they have to tell you. It might just be the most valuable thing you do for your marketing campaign.
Free Assessment:
How does your sales & marketing measure up?
Take this free, 5-minute assessment and learn what you can start doing today to boost traffic, leads, and sales.