Subscribe
Join 40,000+ sales and marketing pros who receive our weekly newsletter.
Get the most relevant, actionable digital sales and marketing insights you need to make smarter decisions faster... all in under five minutes.
Thanks, stay tuned for our upcoming edition.
In the days of coronavirus (COVID-19), video is more important than ever [Interview]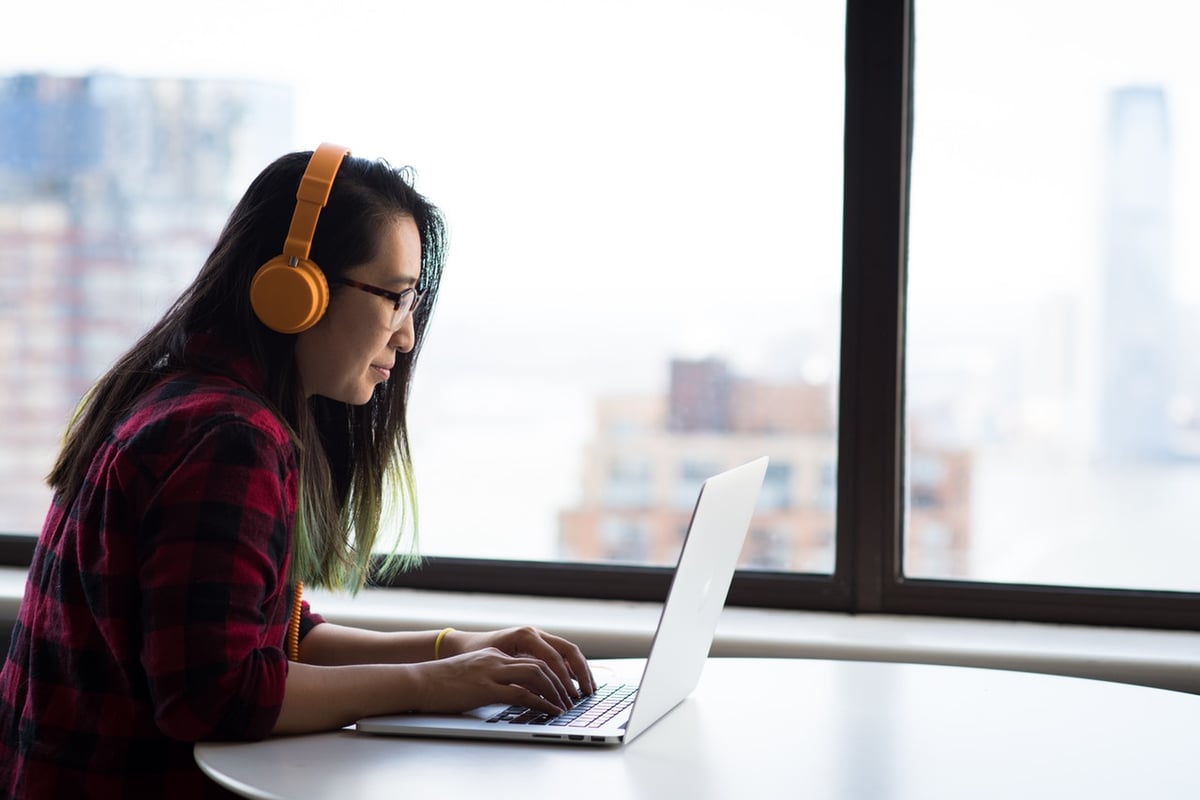 With an abrupt shift to remote culture amid an unprecedented international response to coronavirus (COVID-19), work life suddenly looks drastically different for many people.
In this new and constantly changing situation, video has been thrust to center stage as a solution to every problem.
Businesses are scrambling to implement video to not only stay productive but to keep their marketing and sales efforts moving.
IMPACT Director of Video Strategy Zach Basner explains why video is more important than ever — and how companies can get it right.
The current climate
John: Talk to me about how you think businesses are feeling right now.
Zach: Obviously there's a lot of uncertainty and a lot of adapting that any business is having to do around two major categories: First, the pandemic itself, and keeping their employees safe and their customers safe.
And second, the results of the pandemic: Uncertainty in the markets and the economy.
A lot of businesses, especially in the hospitality industry, are being forced to close — and you can't do business if you're not open.
Amid this uncertainty, everyone is trying to make good decisions. Decisions that will serve them well now and set them up for success in the future so they get past this.
John: Is it safe to say that there is no business that is going to be unaffected by this?
Zach: Yes, we're already seeing it happen. This pandemic is a concern for people in general, and every business relies on people whether its as employees or buyers.
One thing we know for sure is that, as a result, many companies are having to make this jump to digital — event in areas that aren't necessarily very digital-forward.
The shift to video thanks to Coronavirus
John: What sort of shifts towards digital are being forced by this situation?
Zach: People are working remotely, and for many companies, that's not normal.
So you have companies are trying to figure out — "okay, can we still have sales meetings, can still have internal meetings? If I'm working from home, do I still have access to everything that I need?"
I mean, for a lot of companies, you can't access your work from outside of the company.
🔎 Related: The ultimate guide to using personalized 1-to-1 video in your sales process (ungated)
It really boils down to this: How do companies continue to communicate well both internally and externally when they're used to doing it in non-digital ways?
John: Can you talk to me about video's role in this current climate?
Zach: Video is the only type of content that allows people to see us, to hear us, and to know us. This is why video makes a difference.
Think about this: During times of uncertainty in society, we look at the public addresses of world leaders.
They mean a lot to us because there's a lot we can get from watching them, like nonverbal things that might make us feel safer or better. There's simply simply much more to see, as opposed to just the written word.
I've got probably 45 emails in my inbox right now from various companies.
Every single one is just a statement about how COVID-19 is affecting their business or how it might affect me as one of their customers. But it's all text and it's largely sterile in its delivery. For me personally, it doesn't create a fantastic moment between myself and that company.
Video, on the other hand, offers an opportunity for real, human connection when people can see us and hear us and get to know who we are — especially the leaders of organizations who acknowledge the elephant in the room.
I think that's one of the biggest impact that video can have right now.
John: How about in other aspects of business?
Zach: What we call "the visual sale" is now all of a sudden that much more important to a sales team. Teams are asking themselves: "If we have to sell virtually, how do we do it really well?"
And the answer is this: master the digital and visual sale.
That's why video is such an important thing right now. Businesses need to adapt the sales process to a virtual experience. A world-class virtual buying experience, really.
Making new videos during a quarantine
John: It would make sense that businesses would be leveraging the videos that they've already produced. But what about creating new video?
Zach: I think there are a couple of sides to this. So, maybe we can't have access to nice cameras to film videos. But is that a problem? Is the tolerance for production value actually going to be much lower right now? Maybe the fact that we can't record with cameras actually isn't a problem at all.
I think that people just want to hear from us as organizations, and their tolerance of production value will be much lower.
I have a lot of friends who run production companies, and they're concerned about what effect this is all going to have on them. What you might see is that a production company is actually much more flexible in how they're able to work with you.
They might be willing to say, "Well, since our demand is a little bit lower, but we know we want to help people out, send us some footage that you shot at home and we'll edit it together."
In this way, the crisis is causing a little bit of innovation in the way that video production companies do things.
John: I read this on Mark Schaefer's blog today:
"This crisis is going to be exceptionally interesting as it relates to ads. Big ad shoots are being canceled. How will brands get their messages out through a stay at home creative workforce?
"Don't just use technology to do the same thing in a different way. Use technologies in creative new ways to dispense unique value."
That seems to directly speak to what you just said.
Zach: Yes. And in regards to ads, we just heard earlier today from our own paid media team: Since there's been a decline in people running ads in general, it's actually much more cost-effective to run ads now if you have the ability to do so.
And what we also know about ads is that, generally speaking, user-generated content performs much better than stuff with high production value. It blends in with the platforms.
So, I actually think that maybe it's a perfect time to use technology in a different way: Let's try out this user-generated stuff and let's do it now while ads are cheap and we can figure out what works.
How businesses should approach difficult times
John: There's a tendency at times like this to pull in and play it safe. And there's obviously a reason for that. But it sounds like there also should be a push towards innovation and towards creativity.
Zach: Yes. You should ask yourself as an organization: how are my competitors reacting to this? How is this changing what they're doing with marketing and sales right now? Are they making cuts right now?
If you ask yourself that question and then you say to yourself, what if we took this as an opportunity to double down? What if we took this as an opportunity to stay the course? What would happen when the markets come back? What would happen when this event is over?
And that's a very case by case type thing. But I think it's a good time to reflect on what the competition is doing, how they might react, and how you might be able to react differently.
John: What is your biggest piece of advice for companies out there right now?
Zach: My biggest piece of advice would be to ask yourself a couple questions.
First: What's going to improve our buyers' confidence in us right now? What do they need to hear, what do they need to see?
Second: Assuming that the markets will come back, this pandemic is eventually over and things will return as close to normal as possible, what do we need to be ready for at that time?
If you ask yourself these questions, it will help you make the best decisions right now, whether that relates to video or not.
Free Assessment:
How does your sales & marketing measure up?
Take this free, 5-minute assessment and learn what you can start doing today to boost traffic, leads, and sales.