Subscribe
Join 40,000+ sales and marketing pros who receive our weekly newsletter.
Get the most relevant, actionable digital sales and marketing insights you need to make smarter decisions faster... all in under five minutes.
Thanks, stay tuned for our upcoming edition.
7 Website Live Chat Tips for Sales Reps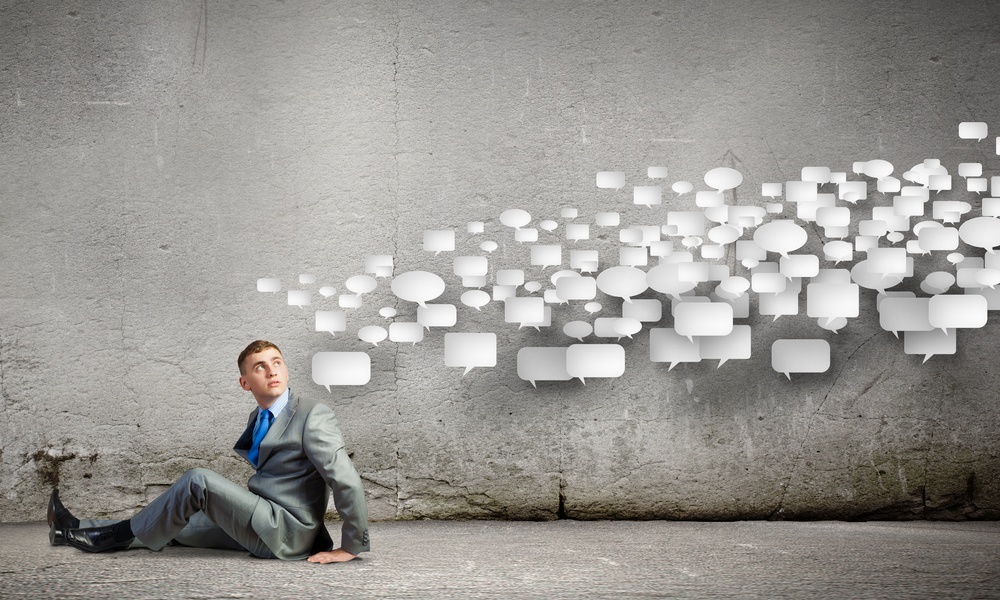 It's really interesting how many of us are always on our phones, yet we never really call anyone. Calling to talk to anyone about anything is just so... committed.
Your clients and prospects feel this way, too. Well, maybe not now that you have earned their attention, but think back to the beginning of your relationship. You didn't exactly get engaged or sign a contract before you went on a first date.
In fact, they were probably pretty shy about even taking the first step to contact you, when they first came across your website.
Here's a question. Do you think your relationship would have progressed quicker if there was an easier way to get in touch, something akin to a text in today's dating world? A text is easy. You don't actually have to talk to the recipient, but you can have a really great conversation and still maintain a comfortable distance.
In today's internet-driven world, more often than not your web presence is a prospective client's first experience with your business. Your website has to be well-designed, have great usability and be direct in offering up specific information about your products and/or services.
But what if your website had a way to communicate in real time with prospects - like a text message? It can with live chat.
Live chat initiates an online conversation between a company and its prospects in real-time. Not only does live chat initiate, but it satisfies. Think about it. How much would your sales process change if you could answer questions, live, while a lead or prospect is doing research or considering making an online purchase?
Here are seven website live chat tips to help you wow prospects and close deals.
1. Be Yourself
No one likes a phone menu. Seriously, people get really angry over a poorly designed phone menu. In fact, there are whole websites dedicated to helping people get past auto attendants.
With live chat, you can be human. Prospects can start to understand who is behind the site and have a conversation with real people. Some live chat plugins even include the photo of the person you are chatting with.
Just because the solution is digital doesn't mean you are losing that real connection. The key is to put as much effort into training the people manning your live chat feature as you would a receptionist or someone in a person-to-person, customer-facing position.
2. Make An Impression
Prospects want answers and they don't want to have to wait for them. Immediate service is the best kind of service; after all, people pay big for convenience. LivePerson (a website chat service) conducted a customer service survey where 82 percent of participants deemed that getting an issue resolved quickly was the most critical factor in customer service interactions.
Prospects want things to be easy, so help them out. If you're going to include live chat on your website, make sure you have a team ready to manage it. And if you can't staff your live chat 24/7 make sure that chats that come in during off hours are answered as soon as the working day begins.
3. Be In The Moment
Talking to prospects in the middle of the decision making process is powerful. It's almost like a real-life store where you can talk to shoppers face to face.
With live chat functionality you won't have to worry about properly timed follow-up emails after sales calls. Instead, you can influence your prospect at the moment that matters most. When prospects can talk to a real person in real time, conversions will increase, fewer emails will be exchanged and your conversion rates will increase.
4. Manage Your Efforts
There are plenty of live chat plugins that you can install and which will let your website visitors reach out to you if and when they have a question or need help. That's easy. If you really want to supercharge the results you get from live chat, I would advise you to take it a step further.
Utilize the best features of live chat software by setting up targeting rules. Combined with tools like HubSpot Sales, you can know when your most valuable prospects are on your site and proactively reach out to them. Integrating live chat with HubSpot through Zapier "zaps" can make it super simple to follow up a live chat session with a different form of communication to help build your relationships.
5. Upsell
Advice and recommendations are how the majority of consumers make purchases. This is easily controlled while a prospect is still shopping, but not so much when it comes down to making the purchasing decision. When you can track which pages a customer views, if they convert or where they left the conversion path, you can immediately reach out and enhance their experience to make the sale.
This is inbound selling at its best. Whereas traditional sales technniques are all about identifying a qualified prospect and then determining whether they have a pain point, inbound sales targets an audience that has self-identified as having pain and used behavior-driven intelligence to initiate a dialogue.
With so much buyer data at our fingertips (thank you, marketing automation software), there is no reason companies shouldn't use website visitor behavior to upsell via live chat.
6. Make Yourself Available
No one is suggesting that you man your website's live chat feature 24/7. Let's face it, the vast majority of companies aren't operating all night call centers. But, if you have detailed analytics on when prospects are contacting you, you can be sure and have someone around to answer their questions, especially if your research proves they want to talk in the off-hours.
Again, its all about using visitor behavior to give your prospects a fantastic experience.
7. Be the Best Experience Ever
Be the most helpful sales rep your prospect has ever come into contact with, and delight the hell out of them. Share tutorials, webinars, ebooks and other knowledge center articles specific to their needs and their decision making process. Or, just talk to them about Star Wars.
Make every interaction one they can't ignore. That's what inbound marketing and inbound sales are all about.
Free Assessment:
How does your sales & marketing measure up?
Take this free, 5-minute assessment and learn what you can start doing today to boost traffic, leads, and sales.