What Is Backlinking & How Does It Help Marketers?
Lexie Ward also recommends this free guide, The Inbound Marketer's Guide to Search Engine Optimization.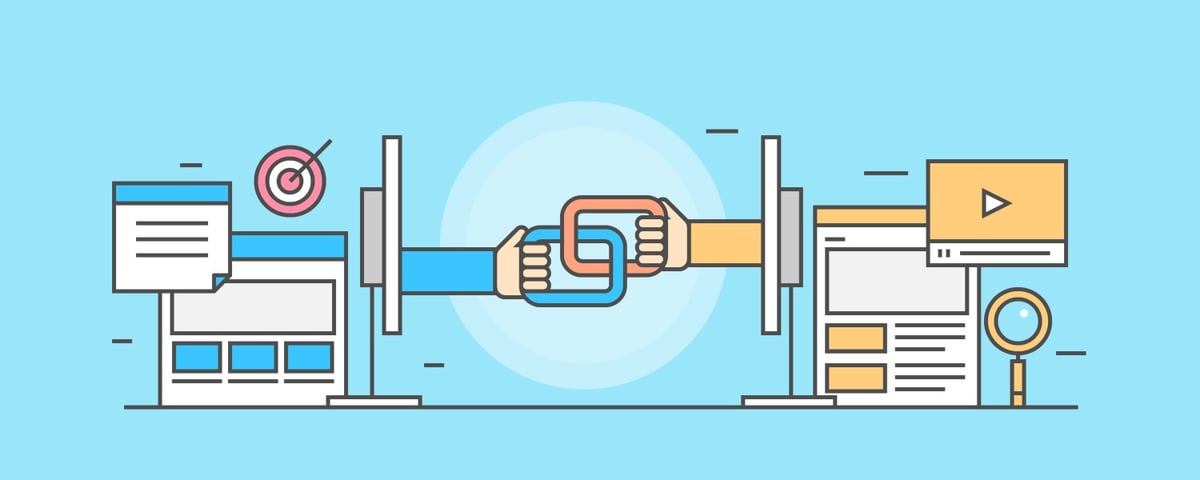 Increased website traffic is one of the most common goals we marketers work towards and I know it's not always easy.
Having a high search ranking to help drive this traffic is essential, but with Google's ever-changing algorithm growing organic traffic can be tricky.
So, how can you still hit lofty traffic goals? I'm going to let you in on a little secret that's so often overlooked, it's called link building.
Free Guide: The Inbound Marketer's Guide to Search Engine Optimization
By getting reputable websites to link to your content, you begin building a network of backlinks. This helps Google find your pages more quickly and identify your site as credible, in turn boosting your ranking, while also sending referral traffic your way from the other sites.
So, how can you start building links to your site? Read on to find out.
What is Backlining?
Technically speaking, backlinking is the process of acquiring hyperlinks from other websites to your own. Popular search engines like Google, use links to crawl the web, including individual pages on your website and others.
Check out this video to hear Google explain it themselves:
When someone starts a Google search, the search engine's main goal is to help them find the information they are looking for quickly and with the best possible results.
Google's never wants to provide spammy, invaluable content because then why would we use it?
That being said, when the search engine is able to find and index multiple pages, they consider reputable leading back to your piece of content, it sees your page as holding value and puts you higher in their results.
Backlinking is essentially finding reputable websites that are publishing content around a similar subject as you, and getting them to link back to your content.
Reputable is the key word here. If you go after sites that Google doesn't see as authentic themselves, it won't help you at all.
Hubspot's Justin Champion explains why link building is critical part in the success of content in a recent episode of Content Lab; listen to it here.
How Can You Use Backlinking to Help Businesses Grow?
Building up strong network of backlinks helps business to both establish the authority of their website within Google and build awareness through websites other than their own.
It's an important strategy to consider if you want to see long-term success with any content you create, but especially with topic clusters and pillars.
By establishing yourself as a reputable site through Google, backlinking not only helps you improve your search ranking to drive more organic traffic but also drive more qualified referral traffic as well.
Since visitors will be coming to your site from a source related to the topic that you are talking about, chances are they are more likely to be interested in your content.
We all care about increased traffic, but increasing qualified traffic is key to closing more deals.
Key Steps to Implementing a Backlink Strategy
When you're creating a link building strategy, it's important to think it all the way through, considering which pieces of content to push where and why that will bring value to external sites.
There are many different techniques for building links, but when done correctly, any of them can give the extra boost needed to get in front of your competitors in search rankings.
Guest blogging, sharing others' content, and getting them to link to your valuable content in their blog articles, are all great ways to start building backlinks.
Here are some basic steps to test out:
1. Start by Running a Backlink Audit
There are plenty of tools available that can help you to identify some key pieces of information that you'll want to know when looking at backlinks.
I suggest starting with a backlink audit, which will show you all the websites that are already linking to you and where.
Tools like Google Search Console and SEMRush are great for getting this information.
You can use these tools to see what sites are linking to you (positively or negatively), what pages they are linking to, and even help identify opportunities with those websites to provide more.
Finding unnatural or bad links and link building opportunities are two of the most important things to focus on when completing your audit.
By analyzing this information, you are able to put together an informed SEO strategy moving forward.
2. Identify List of Potential Websites You Could Work With
The sites you consider working with must be reputable themselves, or it's not worth your time. They should share your same target audience, and ideally, have a higher domain authority than you.
There's plenty of tools online to help you find a list of websites with similar audiences, like Alexa's Audience Overlap Tool.
Once you generate a list, analyze your personas and identify which websites have content that best speaks to their pain points and interests.
The goal of the relationship should be mutually beneficial, both of your audiences and businesses benefitting from the content/link exchange.
3. Content Creation & Internal Linking
With your list of target partners in hand, start creating a valuable piece of content that you want to focus on driving traffic to and that those websites will find useful, like a pillar page, for example.
Once you've created your pillar or other premium content, start building out a network of inbound links from existing, related blog posts on your site.
You can even repurpose content from your resource to break up into smaller, easier-to-digest blog posts that you can then use as a proposal for a guest blog.
4. Outreach & Guest-Blogging Opportunities
Now, that you have content ready to share on other sites, it's time to reach out to those you identified in step 2.
A good place to start is by sharing the content of the site you want to work with on your own website or blog.
Make sure you keep track of where and what you shared so you can use this as leverage later when talking with them about sharing your content.
Then look for editorial opportunities on these sites.
Determine if any on your list offer guest posting, and apply to take advantage of that offering with your content. Keep in mind that news websites often allow for submission of ideas or topics.
You can even reach out to blog authors or editorial contacts.
Send an email requesting a link in their post making sure to explain why it would be valuable to them and their audience.
This is where you can note any and all mentions of their website you've published on your blog for reference.
Aim to build rapport and establish a relationship with the websites you are targeting. A long-term mutually beneficial guest blogging relationship can bring extreme SEO value to both parties.
5. Take Advantage of Key Aggregation and Re-Publishing Sites
Guest blogging can take a lot of time and effort, so in the meantime, you can utilize your content to take advantage of re-publishing and aggregation sites.
Look at sites such as LinkedIn Pulse, Medium, and Quora, for example.
These platforms are a great way to generate awareness and traction from people who may not already be aware of your brand.
LinkedIn Pulse allows individual authors to re-publish their content on LinkedIn after at least two weeks have passed since original publication.
Quora provides you with a direct line to answer customer questions and identify questions your customer base may want answered that you haven't addressed yet.
Lastly, Medium allows a new audience to easily discover your content based on their interest and even allows you to build a new base of subscribers.
Google recognizes each of these as authentic sites, so any links you are able to get back to your site here will help improve your search ranking.
Key Takeaway
The solution to driving traffic and increasing quality leads is not always to create more and more content, it's to take the quality content you've created and make search engines recognize it for what it is - valuable!
It's important to make sure you are getting the most out of the content you are creating, and link building helps you do just that.
All things considered, backlinking should be an important piece in the journey of building your site awareness, credibility, and traffic.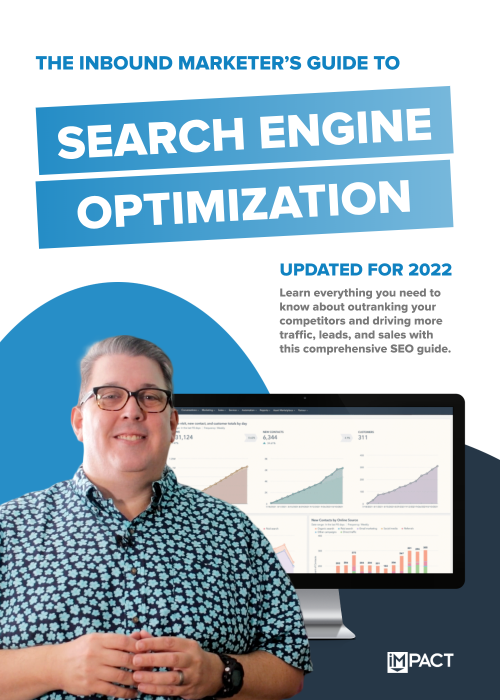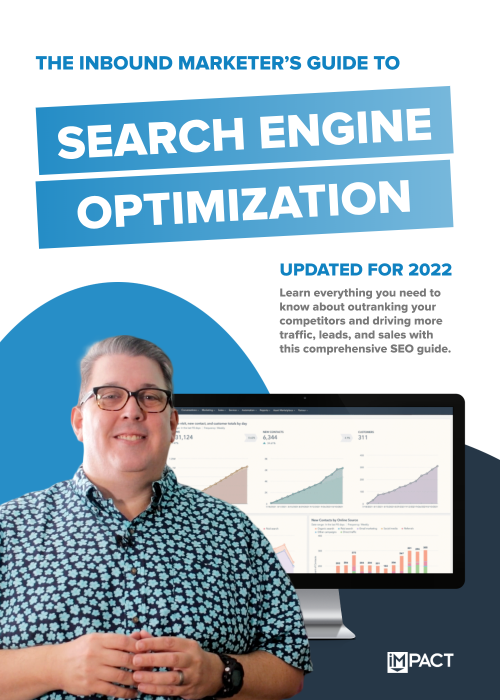 Free Guide:
The Inbound Marketer's Guide to Search Engine Optimization
Generate more traffic, leads, and sales with search engine optimization
In this free guide, you will learn:
What search engines are and who uses them.
What search engine optimization is and how it works.
Best practices for search engine optimization.
Published on March 12, 2019