Why We Changed How We Develop Keyword Research Strategies (& You Should Too)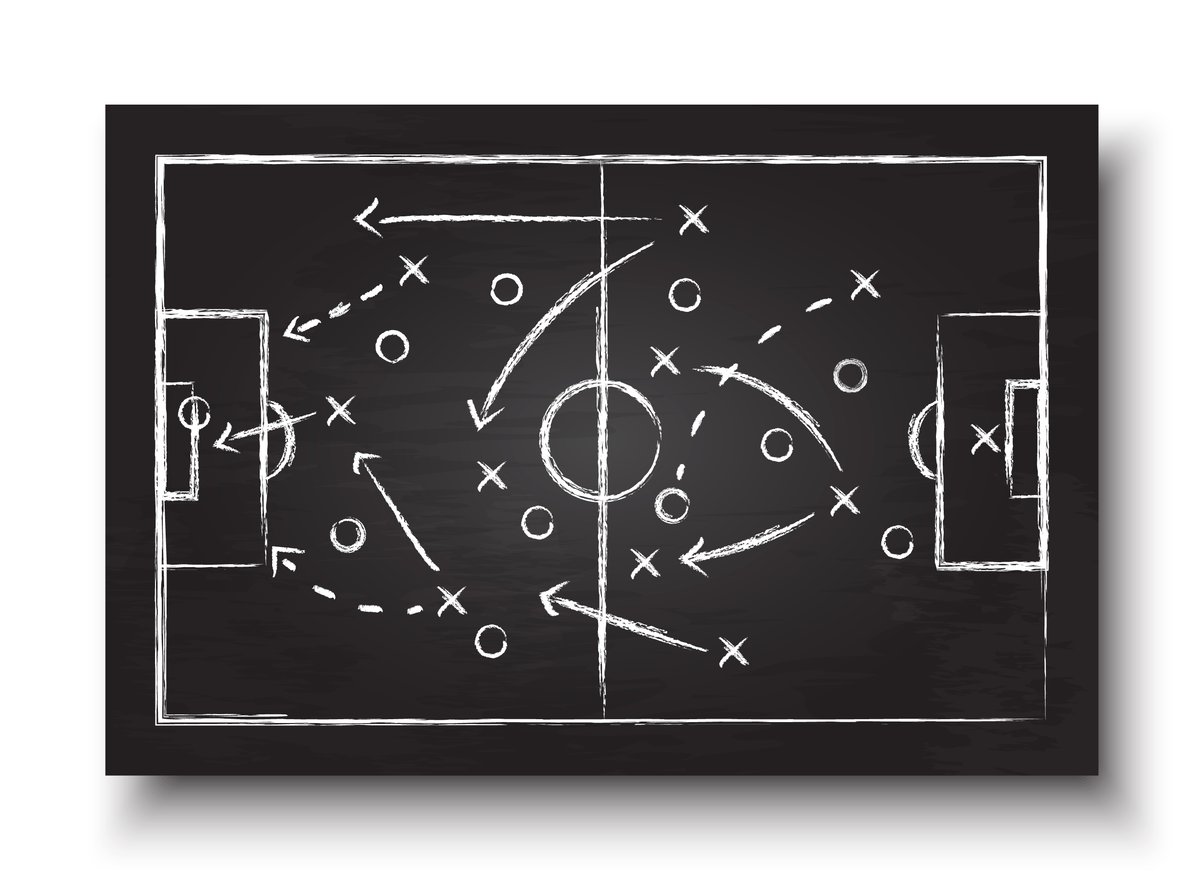 Have you ever gone on a trip and forgotten your running shoes?
If you're like me, this is a top-five packing sin and can be a devastating realization as you sit on the plane or in your hotel knowing it is too late to fix.
At that point, I typically go through the five stages of grief quickly:
Denial: "My shoes must be in the suitcase, I just need to dig through, empty the whole thing out and look again."

Repeat process 5x before acknowledging that the shoes are, in fact, not in the suitcase.

Anger: "How could I be so stupid? Now the whole trip is ruined!"

Bargaining: "Well maybe I could just do yoga in my room instead?"

Depression: "I guess I'll just be stuck not doing any exercise for the next week…"

Acceptance: "Oh wait, my hotel has a pool. I should probably stop whining about my shoes and just use that instead."
It is a pretty intense emotional roller coaster if I do say so myself.
Well, this emotional roller coaster is pretty similar to what plenty of people went through when HubSpot chose to remove its keyword tool. There was a lot of confusion, plenty of anger, and then finally, acceptance.
While it was a small example, the removal of the tool from HubSpot was just one of many indications that the tides were changing.
The Google Gods had clearly shifted the way they were working and past strategies for organic SEO efforts around keyword targeting were bearing less and less fruit. It was time for a change.
And thus, the new era of keyword research strategies were ushered in, with keyword clusters being the wave of the future.
Why the Old Approach to Keyword Strategies No Longer Works
The old methods of building keyword strategies really touted the "long tail" approach.
Basically, you performed long tail keyword research and got super specific with the topics you discussed.
However, this led to individual blog articles targeting individual keywords that often lived in a vacuum from the rest of your content or website pages.
This means you may have had a ton of great content spread across your website that was never connected, despite being highly related, or, on the flip side, you may have created a single piece of content about a keyword but never really expanded to show true thought leadership on it by building more content around it.
All of the changes to Google's algorithms have now made this approach somewhat obsolete.
Google now gives significant credit to websites that show knowledge or evidence of thought leadership on a more general topic area based on the amount of content they have produced related to that topic.
Thus, the birth of keyword clusters!
The Origin of IMPACT's Keyword Strategy Change
If you are a follower of our content, then you know we've been talking about pillar content for quite some time.
Our resident expert, Liz Murphy has discussed it on more occasions than I can count and led the charge in helping bring IMPACT to where it is today on the topic.
And this is really where our keyword strategy transformation journey began.
Note: If you're interested in watching this movie from the beginning, you can go through all of her fantastic resources on pillar content listed below.
As Liz taught our team more and more about pillar content, we realized our approach to keywords had to change, but the true inspiration for our revamped approach began as most ideas do: completely by accident.
We have a fantastic client, Very, that was ready to start taking the plunge into pillar content with us. Our primary point of contact, Emily Maxie, Very's Director of Marketing, works hard to stay on the cutting edge while still focusing on very solid foundational strategies that will drive real, measurable results.
Thus, pillar content was a perfect fit for us to collaborate on in an effort to drive increased traffic to the website.
Given that Very has three main service areas in which they wanted to show thought leadership, we built three separate pillar content strategies to target each area.
We knew this would result in plenty of long-term efforts as each pillar content strategy involves far more than just a pillar page, but also a series of sub-topic blogs that will live as part of the cluster.
We decided to start tackling the creation of all of the content from different angles simultaneously.
We used all of the sub-topic blogs identified for the pillar strategies to fill our entire editorial calendar for the next quarter, so we could be working together to build the whole foundation for the eventual launch of the pillar pages. Plus, we'd be publishing great blog content, and in turn, killing two birds with one stone.
Because Emily and her awesome team of subject matter experts at Very are incredibly dedicated, and bought-in to the inbound methodology, they dove head-first into creating great blog content at a solid pace over the quarter.
I can't stress enough that without this level of dedication, none of the results they've achieved would be possible.
The Results
What happened was nothing short of astonishing.
We saw a huge jump in organic traffic in the quarter that we tackled the blog editorial content for the three pillar strategies. In fact, Very's website saw an 88% Quarter over Quarter increase in organic traffic from 8,886 organic visits in Q2 to 16,667 organic visits in Q3.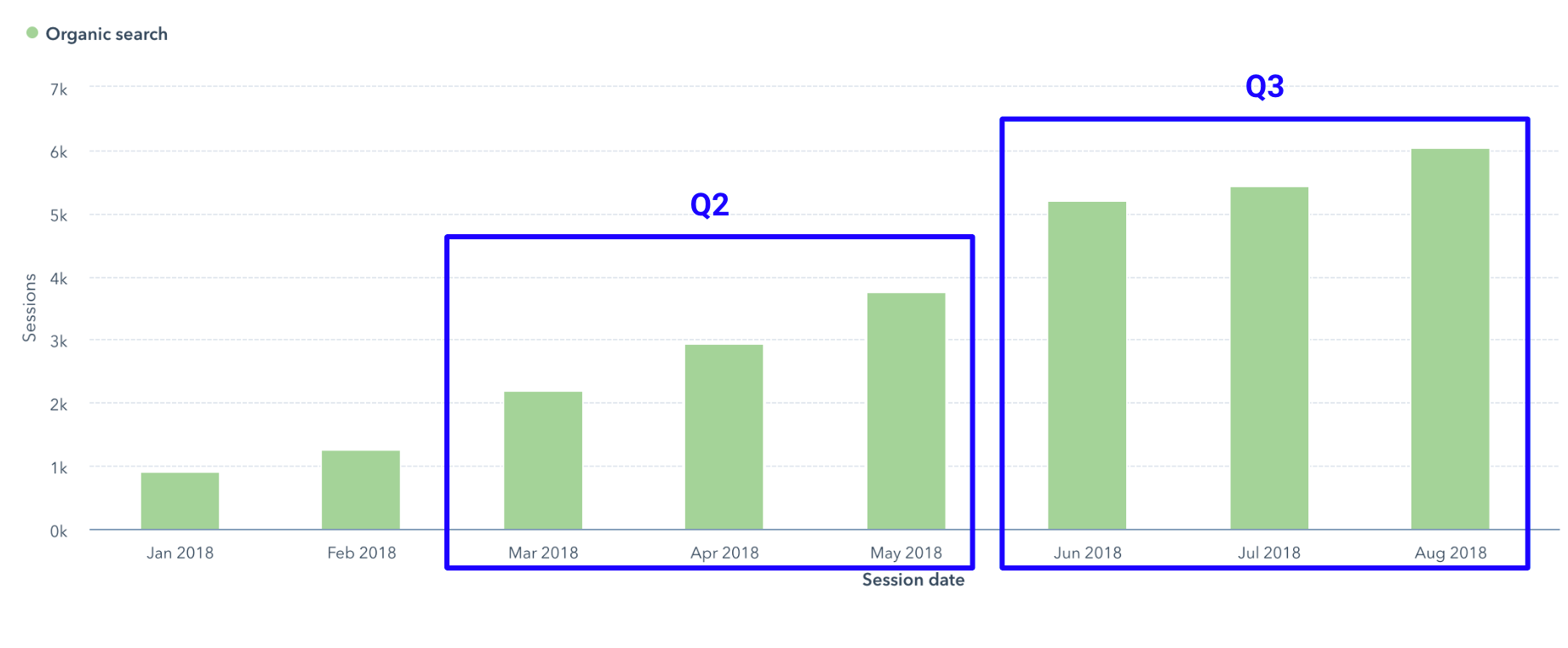 Blog views alone increased by 61% from 16,593 views in Q2 to 26,706 views in Q3.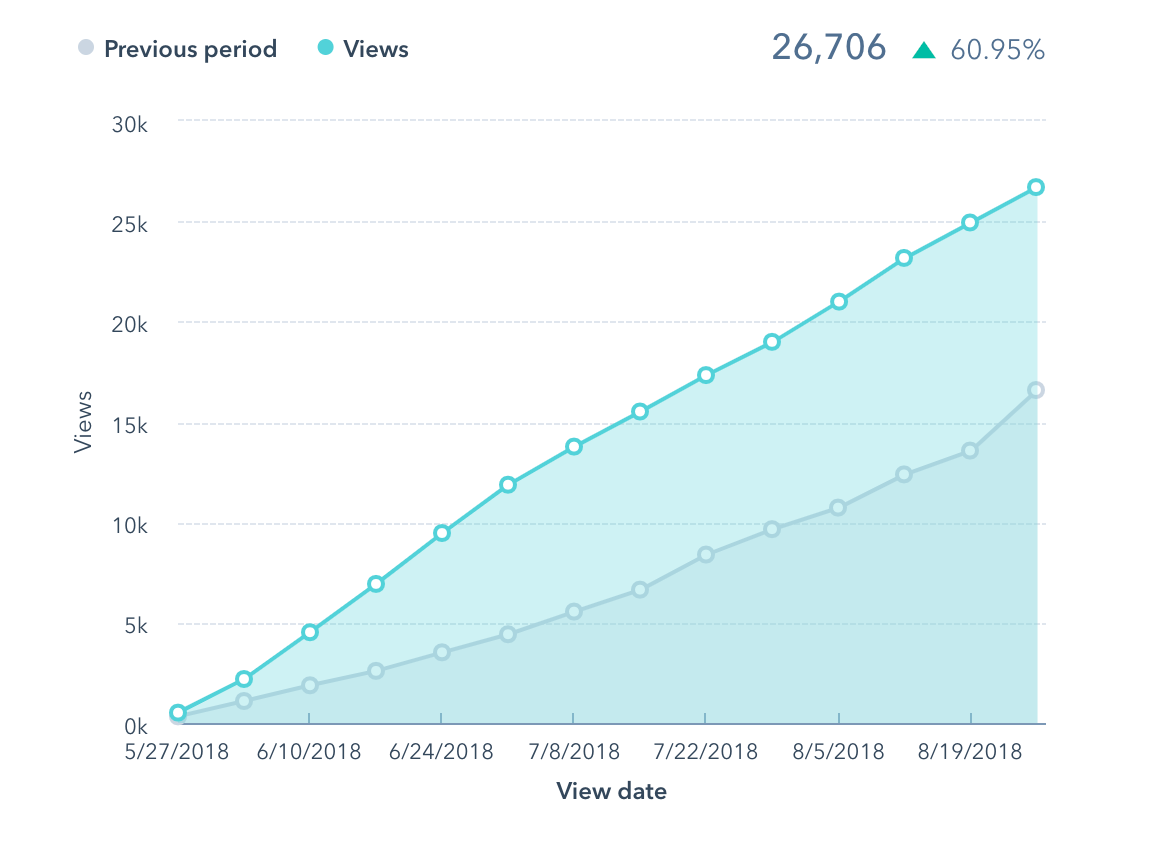 In addition to looking at the raw traffic, we dove in and looked at how our rank changed on the keywords that drove most of Very's organic website traffic.
Of the top 100 keywords driving traffic to the website:
73 keywords improved their ranking position.

23 keywords gained rankings where they had never had a ranking before.

Keywords included in the clusters improved by an average of 8 rank positions.
"Our strategy has always been to create high-quality content on the topics our customers care about. By focusing our content strategy around our target verticals in an organized and comprehensive way with keyword clusters, we've been able to drive revenue from organic sources like never before. It's incredible to see the results."

Emily Maxie, Director of Marketing, Very
And do you want to know the kicker?
We hadn't even launched any of the pillar pages yet.
A Cluster Mentality
All of this growth was simply from starting to create the supporting clusters of sub-topics!
All of our additional testing of pillar content indicates that these increases will only be magnified and multiplied by the launch of the actual pillar page.
Seeing these results even without that unifying pillar made it crystal clear that this strategy worked and perhaps we needed to change the way we approached all of our keyword strategies.
As a result of this, we dug in and did some serious research into content strategy and keyword strategy development and looked at results from similar strategies across our own website and other client websites.
Based on what we learned, we've completely rethought the way we approach keyword strategies for both editorial content and on-page website SEO.
We approach everything from the cluster mentality now, not just pillar content.
All of our keyword strategies are now designed in cluster form, resulting in content that supports our cluster ownership.
Our New Keyword Strategy Process
We've recently unveiled our new process for developing keyword strategies for our clients and we can't wait to continue to watch client results grow and improve.
Our approach now follows the steps outlined below to provide the most traffic growth.
Step 1: Review Current Performance
The first step in any good keyword strategy is reviewing your current domain performance as well as that of your top competitors.
This allows you to determine which keywords you're already ranking well for or those that drive significant traffic that you want to keep (or improve).
You want to identify low effort opportunities to get more of an impact from the keywords you already have done well at targeting.
For instance, we might notice that we rank somewhere in the top 15 for a high search volume topic.
This would be a great indicator of a keyword we could target with a topic cluster to very quickly increase our ranking position.
Step 2: Identify New Keyword Opportunities
Up next, you'll utilize keyword tools like SEMRush or Keywords Everywhere to identify short-tail keywords (yes, short-tail!) that would be valuable to target.
You should grab a whole bunch of ideas for keywords, find related terms, and pull a bunch of data.
Then, analyze your data to find the keywords that have the best crossover of search volume and competition level.
These are the ideal targets because they'll drive the most traffic while having the least competition for improved rankings.
Step 3: Select Appropriate Content Strategy for Each Keyword
Once you have your list of keyword opportunities, it is time to marry those with the right content strategy to properly target them.
Our research found the search volume of the keyword is the most important metric in deciding what content strategy will get the best results.
When we looked through the performance of past strategies, the greatest successes happened when used a specific content strategy at a specific keyword search volume range (e.g. between 150 and 300 searches per month showed better results with a blog series rather than a single blog).
Today, we break our strategies into four buckets: major keyword clusters, pillar content clusters, blog series, and long-form blogs.
Major Keyword Cluster:

This strategy includes building a resources page that displays (and links to) content on a particular topic and includes at least one piece of pillar content in the listing. It is basically the step above a pillar content cluster.

Pillar Content Cluster:

A pillar page is a piece of premium content that lives all on-page that is typically between 3,500-4,500 words long. It is aimed at a large search-volume keyword topic and a linking strategy between that main topic and at least 8-22 subtopic pages is required.

Blog Series:

A blog series is a collection of at least two blog articles that target the same short-tail keyword. The structure of the post titles is typically "[Keyword]: [Blog Topic]".

Long-form Blog:

A long-form blog is a blog post that is at least 1,000, more commonly 1,500, words long.
Step 4: Build Topic Clusters
Once you've identified the right strategies to target the individual keywords in your list, it is time to group related keywords into clusters.
You'll build multiple clusters around each of the keywords identified as "major keyword clusters" and individual topic clusters under each pillar content cluster.
These clusters will be filled with the identified blog series and long-form blogs that are related to the major topic clusters.
Step 5: Prioritize and Build Content Calendar
Finally, you'll take this great keyword strategy and the clusters you've grouped together and create an editorial calendar that breaks down any premium content that should be created, blogs that should be written, and past content that should be optimized.
We'd recommend prioritizing the clusters you tackle based on which clusters you have the most existing content to utilize.
This will allow you to launch the full cluster sooner and speed up the results you see.
Final Thoughts
All this information is great, but I'm guessing you'd like a more actionable series of steps that can really teach you how to implement this approach yourself. Am I right?
Well, because we love to eat our own dog food, we are currently in the process of building a piece of pillar content for you on exactly how you can execute this process, so stay tuned!
Free: Assessment
Does your website build trust with buyers and bring in revenue?
Take this free 6 question assessment and learn how your website can start living up to its potential.