Why We Switched From Salesforce to HubSpot's CRM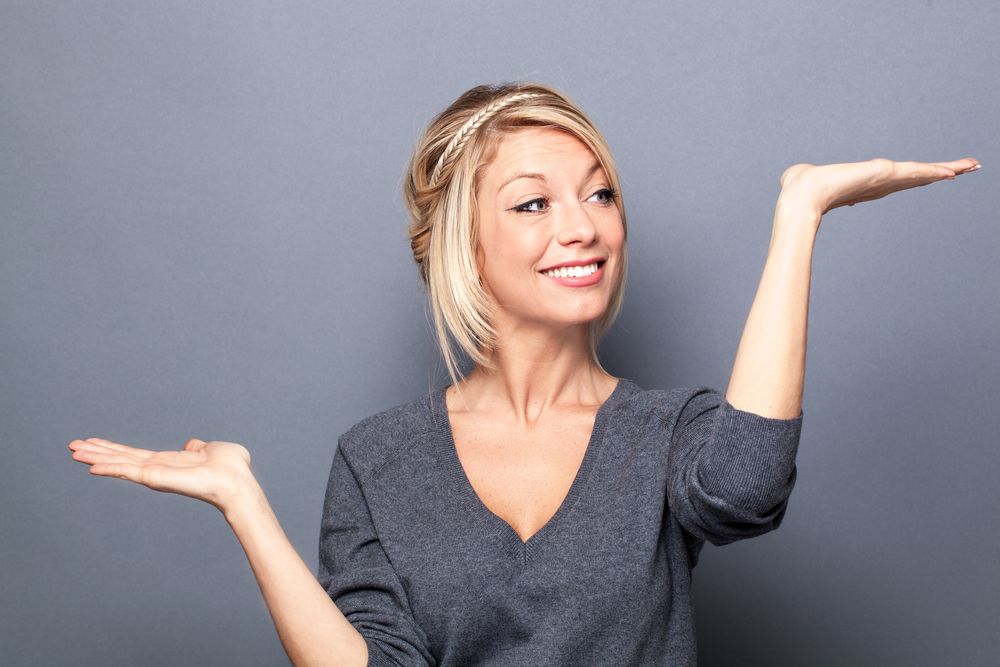 No matter how you slice it - Salesforce is an incredible product. It made its debut in 1999 and completely changed the way businesses managed their client relationships.
Years after Salesforce hit the market, IMPACT Branding and Design (that's us) chose it as our client management software. It had everything we wanted and would allow us to scale the sales side of our organization. Things were good.
We would go on to leverage Salesforce for just over 3 years until 2014. Why change something good? It's simple: something that was a better fit came along.
At INBOUND 2014, HubSpot launched its own CRM. HubSpot CRM, as it was aptly named, was built to integrate directly with HubSpot, our marketing automation software of choice. It was built to be easy to use and it was free. Who doesn't love free?
We couldn't resist. We love HubSpot. We sell HubSpot. We canceled our contract with Salesforce and jumped all in.
So, if you're trying to decide which CRM is best for your growing business or just questioning if you need Salesforce, here's what made our decision an easy one.
Integration
Salesforce and HubSpot play along quite nicely. In fact, Salesforce, being the most popular CRM, is generally pretty well-integrated into most marketing platforms.
We had our HubSpot marketing database set to constantly keep Salesforce abreast of how our contacts were interacting with our marketing efforts and visa-versa. But that was it.
We were able to pass contact information back and forth, but we never had the lock-step integration that we were able to accomplish with the HubSpot CRM.
Now, there's another side of this story. If your business relies on leveraging services from different businesses, Salesforce has better support. However, if you're like us and are all in on HubSpot, HubSpot CRM is a perfect complement to the platform.
Ease of Use
Ease of use is a double edge sword when it comes to products. If you've been privy to two geeks arguing about Android vs iOS then you understand that simple is better for some, but not for all. By the way, notice how I put Android first?
iOS is just like HubSpot CRM. It's great at what it's designed to do. It's powerful enough for the majority of users and it's simple to navigate and leverage. Sometimes, however, its simplicity can hinder its ability to perform complex tasks.
Salesforce, like Android, is a complex and flexible platform. It's ability to manage large sales teams and perform complex reporting is remarkable. However, for performing simple tasks that are common in the day to day of a small business, Salesforce isn't as intuitive.
Cost
Relatively speaking, Salesforce is expensive. When it came to market, it created accessibility to customer relationship management software at a price point that was unmatched at its time. However, today there are hundreds of low-cost CRM solutions with price points that are much lower.
HubSpot CRM happens to be one of those CRMs. In fact, it's free.
That's right. You can go to this page and sign up for HubSpot CRM with no lengthy sales process or credit card required.
Why We Made the Switch
When you take a look at everything I've laid before you today, HubSpot was simply the better choice for IMPACT. That's however not always the case. A good portion of our clients are leveraging Salesforce and it's a much better fit.
When choosing between the two, it really boils down to your business' needs.
Do you have a large sales team? Does your organization favor running complex sales reports? Are you working on a variety of platforms that need to integrate with your CRM? If so, Salesforce may be the best choice.
On the other hand, if you have a smaller sales team and you're already leveraging HubSpot for your marketing efforts, HubSpot CRM may be worth giving a shot. It was for us.
Have questions that are more specific to your business and this decision? Leave them in the comments or to shoot me an email!
Free Assessment:
How does your inbound marketing measure up?
Take this free, 5-minute assessment and learn what you can start doing today to boost traffic, leads, and sales.
Get Started
Free Assessment:
How does your inbound marketing measure up?
Take this free, 5-minute assessment and learn what you can start doing today to boost traffic, leads, and sales.
Published on August 25, 2016