Will Snapchat's Latest Changes Save it?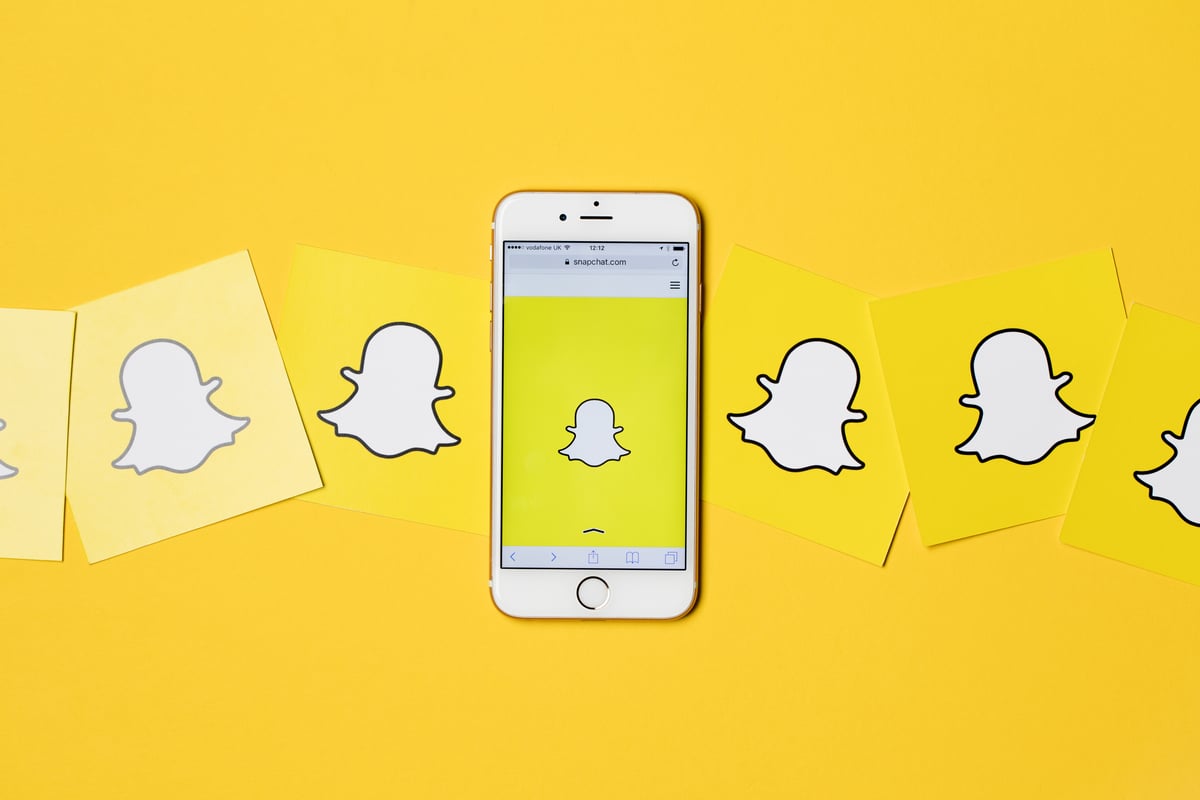 If you keep up with the latest gossip, it's not uncommon to see controversy surrounding social networks or apps, and, as we're all quickly learning in the digital space, Snapchat is no exception.

Some mishaps have been widely reported on, especially when big name celebrities such as Rihanna or Kylie Jenner have been involved, but if you ask any marketer, they'll likely point out a few other issues.

That's right - I'm talking about the inherent design and experience flaws with the platform.
The Problems with Snapchat

For brands, Snapchat's popularity and unique offering early on sparked great interest, but as time passed, this died down due to the built-in limitations of platform.
Snapchat poses some general issues such as the inability for the content they create to be viewed by the general public (aka users who doesn't actively follow the brand) and the fact that there are very little engagement opportunities.
These two flaws pose major problems for marketers as it's crucial to be able to not only create great, valuable content for general consumption but also to be able to engage with a new audience.
To be discovered as well as be able to comment back, like, share, etc. is important when it comes to helping a brand become more trusted and more humanistic.

The growing dissatisfaction is present on the user end as well.
For users, the recent user experience updates have made the platform much more difficult to do the things that they want to do.
To put it concisely, Snapchat put all Stories and messages from your friends (the people you follow) to the left of the camera and organized by who you view and engage/talk with most.
It also organizes these Stories by putting those from your friends on the top rather than who posts the most content up at the top. Lastly, all of the content that has been created or curated by brands or influencers are now to the right of the camera, sorted by your past viewing behavior.

These changes have likely been made in an attempt to allow users to get more of what they want in an easier way but if you've been on Twitter at all, you've seen many people aren't happy about it - and they're quick to share that sentiment.
Michael Pachter, a Wedbush Securities said, "They clearly didn't do their homework in testing with users and anticipating reaction."
And an even more direct tweet from Kylie Jenner was followed by a huge drop in the company's stock.

However, despite these changes to help users enjoy the app more, Snapchat is still seeing a significant drop in business and overall usage.
"Overall, from August to November 2016, the average unique viewers per Snapchat Story has decreased about 40%" says Nick Cicero, CEO of creative studio and social video analytics platform Delmondo.
Also noted in the same article from TechCrunch, "Social talent agent Charlie Buffin who represents some former Vine stars says one of his top creators was averaging 330,000 views per day on Snapchat in late 2015 until June 2016. But by December, they were receiving 205,000 to 250,000 views per day.
"It is clear to us that regular users' Snapchat usage/engagement have gone down significantly since the release of Instagram Stories" writes Buffin.

In the past few weeks, Snapchat has introduced even more changes to the platform in hopes of winning them back.
So, that leads us to ask, "Will Snapchat's latest changes save it?"
The Latest Snapchat Updates


Aside from the updates mentioned above, Snapchat is adding even more to its platform in order to bring back the users and turn those users into advocates.
User Mentions
It has been a long time coming, but Snapchat is finally adding user mentions - far behind the competition (cough cough Instagram cough cough) who rolled this feature out months ago.
With this new update, users can tag others (including friends or brand accounts) in their stories and the app will notify the tagged user.
While it seems like a simple and even non-important update, it's the exact opposite.
This update allows the app to help put the social back into its social media platform, by opening up engagement beyond just people you're already connected with.
Marketers should also take note of this update.
Mentions gives brands the chance to know when users are talking about them and be able to feature/mention them in return in their own posts. This kind of personal interaction fills a huge gap in Snapchat's engagement abilities.
Plus, if users are spending more time on the platform, there's a better chance that brand content can be seen by users during that time frame - either through ads in between Stories or even sponsored snapchat filters.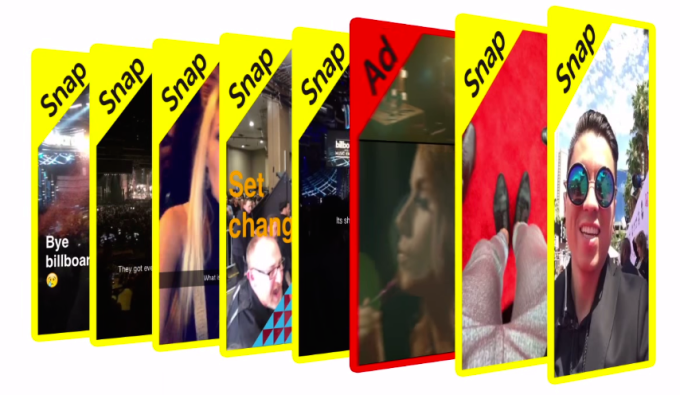 Video Calling
Another update to the app is group video calling.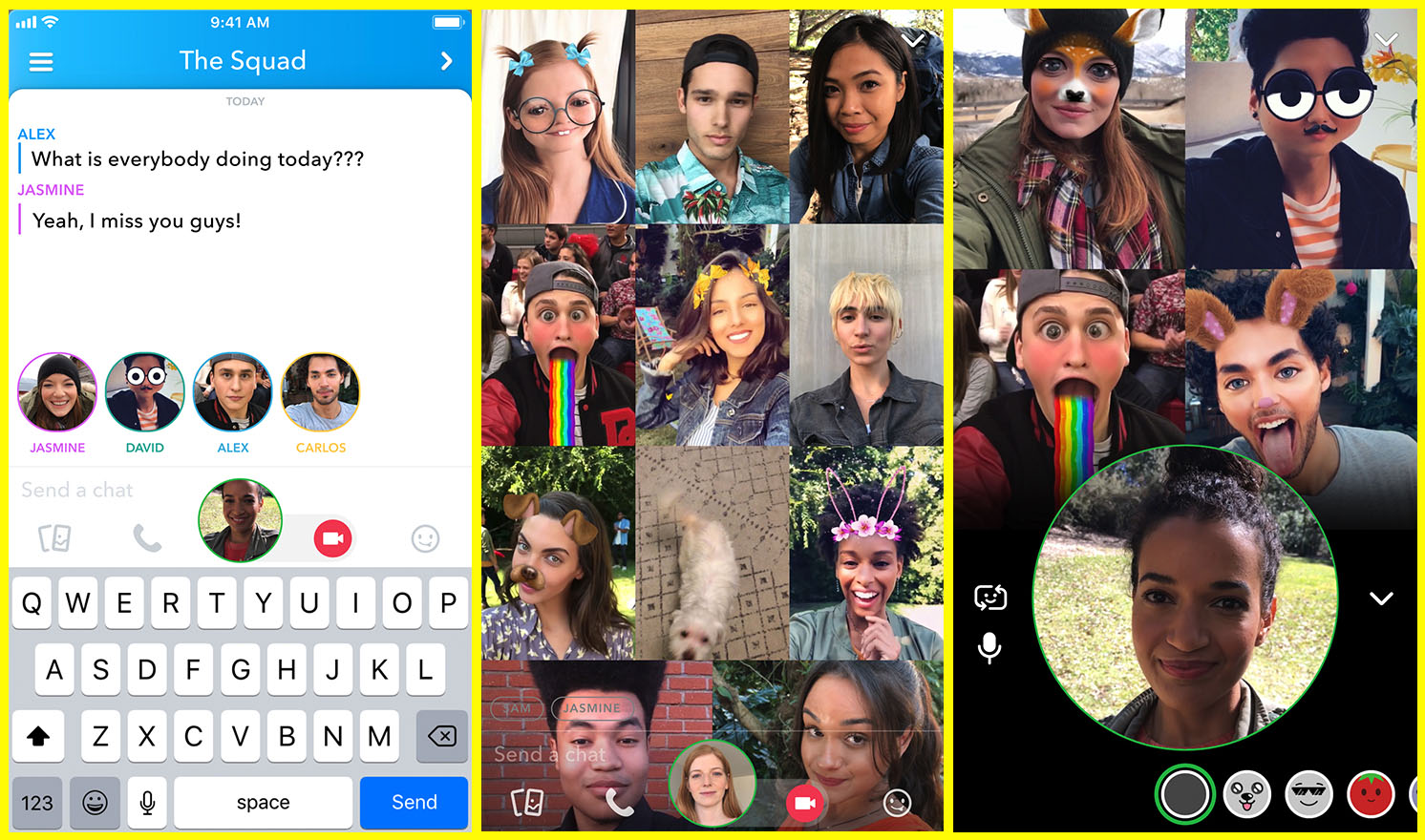 Video calling has been an option for a while, but now, up to 16 people can join. Again, this allows the app to get back to its social roots.
Even more, they've upped the game with the competition as Google Hangouts only allow 10 users and Facebook Messenger only allows 6.

Plus, in true Snapchat fashion, all 16 users can even add filters to their faces to make the call a little bit more fun. Who doesn't love that?

From a Snapchat user perspective, these new features should certainly allow them to better connect with their network through the app. They'll be able to tag their friends, hop on a group video call to discuss weekend plans, and they'll be able to do it all with a flower crown filter adorning their head.

Unlike the UX shake-up in February, these features are meant to make the app more engaging and social.
I can't help but think that perhaps this is a way to bring back those users who they lost through the reformatting update.
Snapchat Updates From a Marketer Perspective
Snapchat can be "fun enough" for users looking for another way to connect with the people they care about most but marketers need to evaluate these social platforms through different, ROI-colored lenses.

So, with all of these new changes, is it worth it for marketers and brands to invest in this platform over the competition?

Well, I'm not so sure…

Snapchat has recently suffered steep losses as Instagram, owned by Facebook, has attracted hundreds of millions of users to its Stories feature which was created as a direct play against Snapchat) and marketers with its reach opportunities like ads, hashtags, tags, and more.
This was a bold move by Facebook but wasn't an unexpected one.
With Snapchat scooping up a lot of its audience, it was only a matter of time before Facebook tried to incorporate the same experience into their own, owned platform.
Even more, brands have caught onto the fact that its fans and followers are the ones in control.

Makeup brand, Maybelline flat out asked its audience if Snapchat platform was worth the time or energy in the following tweet:



According to NY Magazine, When the poll was still live – it had two hours to go and 81 percent of the 5,000 or so people who had voted chose the "bail for Instagram" option.
Yikes.
But really, you can't blame the brand for asking. There is a lot that goes into social content creation, especially at a brand level.
Now, this may not be the same for every brand's audience, but this is a powerful example that perhaps every brand, including yours, needs to think twice about continuing or investing in Snapchat marketing.
Final thoughts
At the end of the day, it's all about your users and your marketing goals.
If your audience is still on the platform, if you're providing valuable content on it that is showing ROI, and if you've identified that you've got the budget to test it out, go for it.
In general, this industry is all about testing, testing some more, and then testing again. There are rarely (if ever) any "end all - be all" tactics and strategy to get the biggest ROI for any industry.

While users are dropping off of the platform and there has been some negativity about all of the changes, other users seem to understand that these updates are bound to happen and it's just one more thing to get used to.

Snapchat recognizes that things aren't great and it's making efforts to bring those users back.
Free Assessment:
How does your sales & marketing measure up?
Take this free, 5-minute assessment and learn what you can start doing today to boost traffic, leads, and sales.