Subscribe
Join 40,000+ sales and marketing pros who receive our weekly newsletter.
Get the most relevant, actionable digital sales and marketing insights you need to make smarter decisions faster... all in under five minutes.
Thanks, stay tuned for our upcoming edition.
6 Effective YouTube Marketing Tactics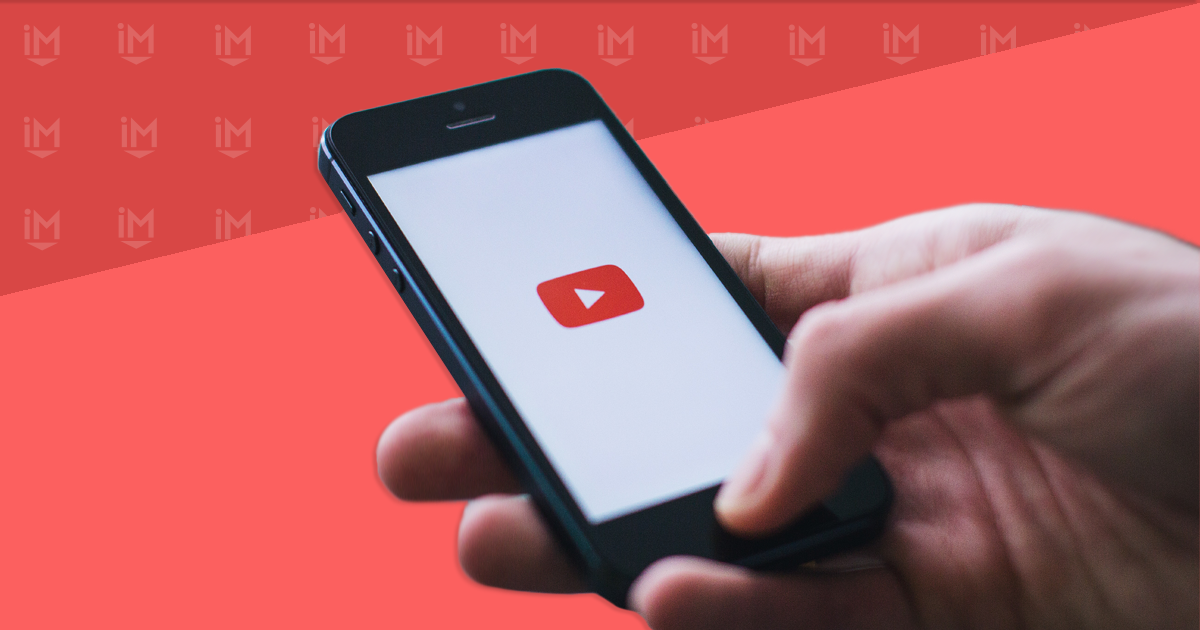 YouTube Marketing Tactics
With YouTube being touted as the world's second largest search engine (behind Google), it is a valuable opportunity for marketers to get their brands and organizations discovered and to connect via video. Your YouTube Marketing Strategy should include:
Audience Research
Creative Content
Partnerships
Links Back to Your Website
Calls-to-Actions
Consistency
When it comes to content marketing, video is an up-and-comer, and it's making a stir. According to the State of Inbound 2017 Report, video content is cited to be the top disruptor in the marketing world. More than ever, consumers want to learn and connect with brands through video content, and brands are listening.
The results of video marketing are undeniable—52% of marketing professionals worldwide list video as the type of content with the best ROI. For many businesses, the easiest part about making a video is deciding where to post it. As the most popular video hosting website by far, choosing to upload your video to YouTube is an obvious choice.
However, even with all of the awesome benefits of video marketing, only 9% of small businesses have a business YouTube channel. Why? It's the second largest search engine behind Google and is used by 1.3 billion people worldwide. The number one reason business owners give for not having a YouTube content strategy is that they simply don't have enough understanding of how to produce video content.
Here, we outline 6 tactics for an effective YouTube marketing strategy:
1. Do Your Research
This is, of course, the first step to any content marketing strategy. Just like you wouldn't write a blog before knowing what your audience wants to read about or how blog writing works, diving headfirst into video content without any information isn't the smartest idea.
The best thing to do when developing your YouTube marketing strategy is to see what your competitors are doing. What kind of video content are they producing? How successful is their video content? Are there gaps in the content they produce? Look at what is already out there and what is or is not succeeding before you formulate a YouTube SEO strategy and begin to build out your own content.
2. Create Useful, Creative Content
When creating content for YouTube, it's important to consider why people are interacting with video content more than any other content type. It's because they find video to be more personal and engaging than blogs, whitepapers and ebooks, and are looking for the entertainment value of video paired with the utility of conventional formats.
So what does this mean for video creators? The number one thing to keep in mind is that you must keep your content interesting. While people would prefer to watch a video tutorial, if you create an unappealing video of someone droning on about how to use a product, the customer will likely abandon the video, and in some cases, the product.
You have an endless variety of video topics to choose from. You could create content on how to use a product, success stories of people who've used it, office culture videos, demo videos—if it can be presented in a creative, useful way, it's worth exploring.
3. Partner With Others
YouTube is dominated by a unique form of celebrity that has only been around for the past few years—the YouTuber. These stars build huge followings around their channels, which can garner millions of followers and billions of views.
While there's a common misconception that YouTubers attract only the millennial audience, thousands of popular content creators geared towards older individuals would disagree. There are YouTube stars for every interest—while the stereotypical YouTuber vlogs about beauty, video gaming or fashion, many of them make videos about home organization, parenting, car repair and everything else that could interest a consumer.
Try and reach out to a YouTuber that makes videos about your industry, or one who resonates with your desired customer. This is an extremely effective way to bring attention to your brand and content, and is a win-win for both parties involved. When you collaborate with someone who has a similar audience to yours, the cross-exposure is both organic and lucrative.
4. Link Back To Your Website
While this may sound simplistic, it's actually one of the best ways to drive traffic to your website. This can be done in two ways—you can add an annotation within your video that will take users to your site once they click on it, or you could add a link in your description box below the video.
5. Create Calls-to-Action
While inserting traditional button CTAs isn't an option in YouTube marketing, you still need to create calls-to-action for your users. What are you asking them to do at the end of each video?
Well, the answer should depend on which stage of the funnel the video is geared towards. If it's an introductory video, ask them to like and subscribe to your page for more content. If it's a demo video, ask them to check out your website for more information. Creating calls-to-action in your videos will actively guide your viewers through the sales funnel and help you see results faster.
6. Be Consistent
It's understandable that many businesses find a YouTube channel harder to maintain than, say, a blog—YouTube videos can rack up production costs quickly, and the script-writing, filming and editing can take a lot of time. However, YouTube must be treated the same as any other part of your content strategy.
Which is to say, if you aren't consistent, you're not going to see any results.
YouTube marketing is like all other marketing, and if you're going to do it, you have to be all in. Make an introductory video on your channel so that subscribers know how often you're going to post—and once you've gotten into a rhythm, stick with it.
However, consistency doesn't end with how often you post videos—you also have to be consistent with their quality. If you start off posting well-produced, thoughtful videos, and soon begin to post poorly filmed and written content, you're going to see a drop in your following. When you post your first video, make sure subsequent videos maintain, if not improve, the initial quality. In order to build a following and see results, you absolutely must be consistent.
After all, consistency is one of the most important ways to get more YouTube subscribers.
Creating video content can be a time-consuming and lengthy process, but is incredibly important in the visual age. No matter your audience, consumers of all stripes are choosing video over other content types, so it's more critical than ever to make sure your YouTube marketing strategy is keeping up.
Free Assessment:
How does your sales & marketing measure up?
Take this free, 5-minute assessment and learn what you can start doing today to boost traffic, leads, and sales.