3 Brutally Honest Tips for Conquering Content Creation [+Infographic]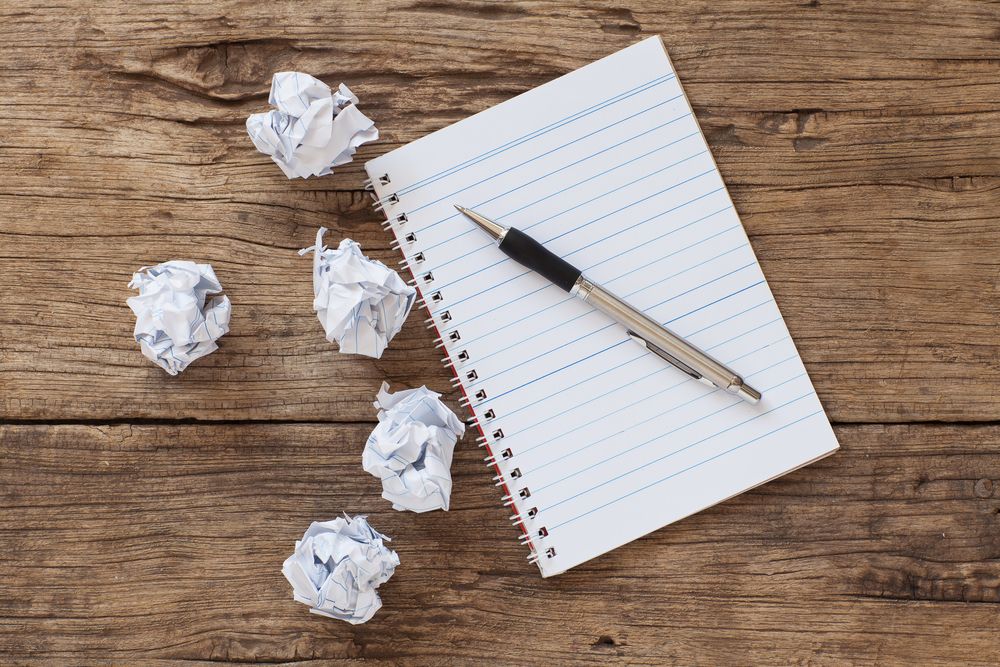 Content creation is at the center of the inbound marketing ecosystem, and while it is the best way to attract qualified traffic to your site, for many people creating it is a huge pain point.
"I know that I need to be blogging more, but my team and I struggle to do it consistently."
If this sounds like you, know that you're not alone.
Even the team here at IMPACT has struggled with the process of getting great content produced on a regular basis.
Luckily, we've come up with a handful of tricks that lower the barriers to get moving, keep the motivation high, and ultimately result is some great content.
1. Set a Schedule (And Stop Making Excuses)
Let's face it. It's pretty easy to make excuses.
I can tell you as someone who's been there, it's all too easy to convince yourself that the article you are working on "isn't ready" or that it will be better if you release it next week. The problem with that, however, is obvious.
We've combated procrastination by creating a content calendar at IMPACT and assigning specific deadlines (date and time) for articles. (We do this using the HubSpot Calendar tool.) Taking it a step further, we assign those timeslots to team members with weeks of advance time, so there are no excuses.
Why does this work? It creates accountability to your teammates. I know that by missing my deadline on my content piece, I'm directly hindering my teammates' success. That's a much bigger bullet to bite than, "I'll get to this article next week; no one will mind."
2. Pick a Topic Your Prospects Actually Want to Read
So, we're on-track to getting this content created, we've got a deadline coming, and we've got no topic. Darn.
Picking a topic for conversation can be one of the most difficult parts of writing an article. For me, it's often the part that takes the longest. I'll spend days thinking about what to write, only to change it up at the last moment. (Even this article was on a totally different topic yesterday.)
Fortunately, I've developed a pocket list of ways to come up with a topic.
What's a compelling event that would make a prospect pursue your product or service as a solution? Can you write something to help that prospect through that event? For example, a company struggling to consistently produce great blog content may reach out to IMPACT to help them put the strategies in place to win with inbound marketing. See what I did there?

Newsjack!

Newsjacking

is the

"the art and science of injecting your ideas into a breaking news story so you and your ideas get noticed."

Simply put, it's writing about what people are currently searching and talking about. Find something relevant to your industry that your prospects would be keeping an eye on and start reporting!

Can you write about some of the questions that come up in your sales process? Sales is the process of helping your prospects understand the value that your product and service provide. Why wait until you engage in the sales process to start educating your prospects?

If you're looking for something a bit more direct, try these two hacks:

Type in a keyword you're trying to rank for into Google. The suggestions that pop up are based on what people are searching for and are great topics to get started with.
Remember that great content answers the questions of your prospects. If it's helpful and relevant - it's on the right track.
3. Just Write That Shit
Ahh - the moment where pen meets paper. It's time to cozy up, make some tea (if you're into that), and write a masterpiece.
Some people find this much easier than others, but the process of getting your ideas into the written word is no easy task.
I use a pretty simple framework that keeps me moving through the process. Thanks to it, articles that used to take me hours, now only take me a fraction of that time.
When I was writing in the past, I would get what's commonly referred to as "writer's block." I would get frustrated as the ideas didn't flow from my mind onto paper.
The main problem: I could articulate my thoughts in my mind and speak intelligently about the topic, but writing would feel like a "two steps forward, one step back" process.
Breaking that cycle was as simple as approaching writing differently.
Before I was trying to combine the process of research, writing, and editing into one. Thoughts about grammar would interject my line of thought and research would inhibit my ability to get started.
Fixing that was as simple as separating the three.
When I get stuck at any one part, I skip to the next. For example, start with research. When you've gathered enough information, just start writing. Don't stop to edit until you can't write anymore. Once you're done editing, jump back to research, and repeat the process.
It works every time!
Conquering Content Creating
Without a doubt, consistently creating content is the biggest pain that I see organizations face when trying implement inbound marketing. So, the good news is it's just not you who feels that way.
Remember, stick to the schedule, pick a topic that your prospects care about, and seriously, just write that shit. It's as simple as that.
This infographic was created with the graphic design software Venngage:
Free Assessment:
How does your sales & marketing measure up?
Take this free, 5-minute assessment and learn what you can start doing today to boost traffic, leads, and sales.