3 Buyer Persona Tools That Will Make Your Life Easier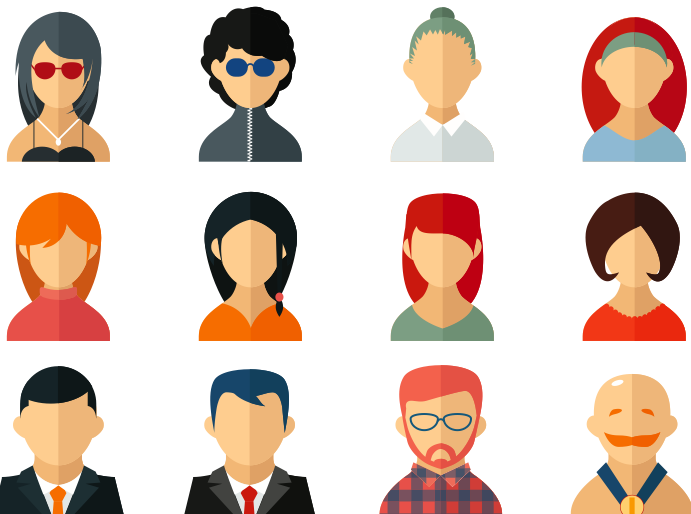 So I have this friend named Maggie...
Maggie is a 30-45 year old (ladies never reveal their age) marketing manager, tasked with revamping her company's online presence, while generating a high volume of educated leads to pass off to her sales team.
The thing about Maggie is that she's not real, per say, but we treat her like she is.
You see, Maggie, or Maggie the Marketer as we like to call her, is one of our buyer personas. Essentially she's a semi-fictional representation of one of our ideal customers that we use to inform our marketing efforts.
With the help of Maggie the Marketer, we're able to tailor our content to specifically target other Maggies, and in turn, drive more qualified traffic back to our website.
With that said, if your business doesn't have buyer personas in place already, you're missing out on a serious opportunity to create more effective, focused content.
To help you get started, we uncovered 3 awesome tools designed to simplify the process structuring and piecing together your very own buyer personas.
1. HubSpot's Persona Tool
For the HubSpot folks reading, you've probably noticed the "Add Persona" option in the Contacts section of your Dashboard.
Once you get started, the tool will prompt you to select both a photo and a name for your persona. (Quick tip: we think names that start with the same letter as their job title tend to work best, as they are catchy and easy to remember.)
Next, you'll be asked to add internal notes by answering questions like:
What kinds of roles does this persona play in their professional and personal life?

What are some of the goals your persona wants to achieve?

What kinds of difficulties does your persona face when trying to achieve their goals?
(This is information that you should aim to uncover during the buyer persona interview process.)
Lastly, you'll be asked to add a new persona field to your forms so that you can identify your contacts by persona and easily tailor your content to their specific needs using smart content.
2. Personapp
According to their homepage, "Personapp allows you to create and share quick, lightweight personas using a simple lean framework."
While the tool does require you to sign up with an email address, they ensure that they'll never share your details.
When you log into your account you'll have the option to "Create a New Project" or revisit one of your existing ones. Once you click into a project, it'll look something like this: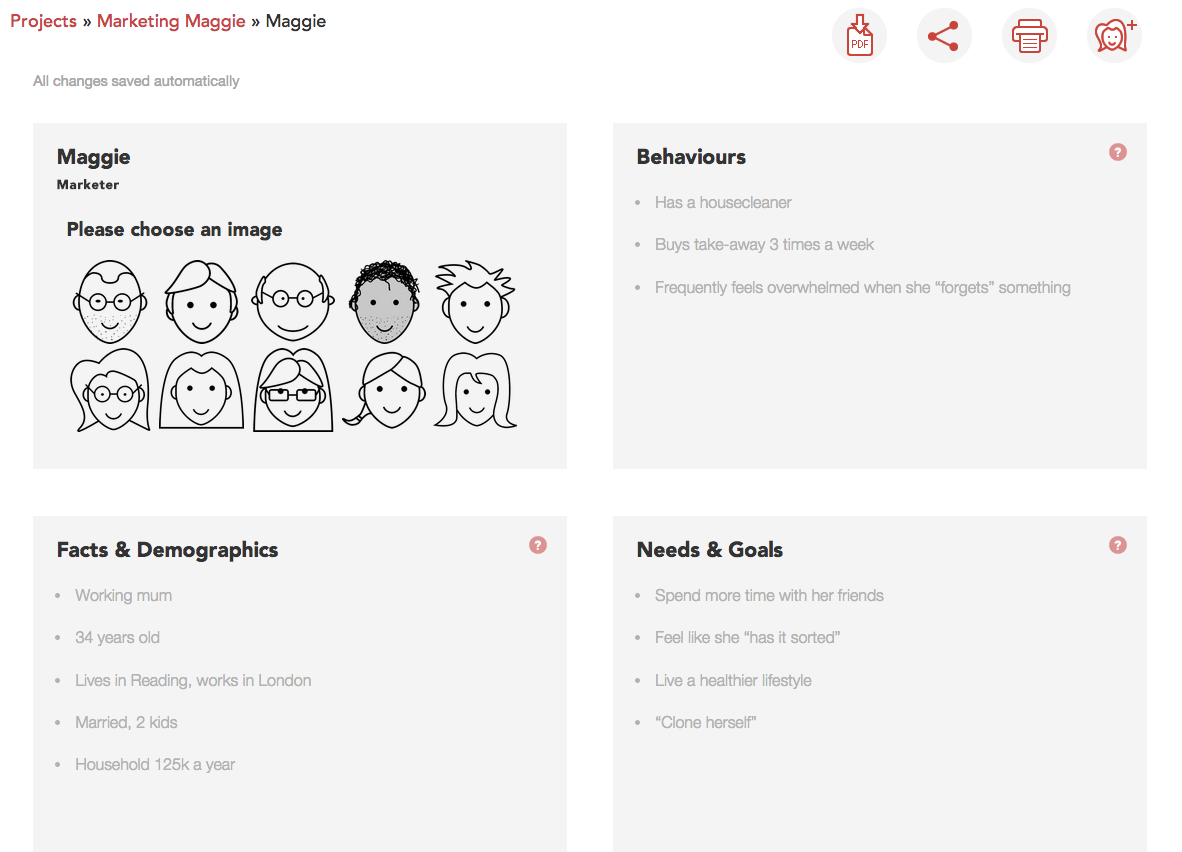 Simply click into each of the categories to insert information, or check out the "?" icon for tips on what to include in each section.
Once you work in all the details, you'll notice that you have several options listed in the top right corner. For easy sharing across the company, simply download the PDF and send it off via email to ensure that everyone is on the same page. You can also click the share icon to make the persona publicly viewable to anyone with this link.
Running off to a meeting?
You can even quickly print the persona with the click of a button and take it along with you.
3. Up, Close, & Persona
Can we just start by saying how much we love this name? So clever.
Anyways, their approach is broken down into a 3-part survey that covers the following areas:
Company Definition
Questions like:
Name/define the industry your persona works in.
Think about the corporate culture of the company you usually target, is it very bureaucratic or democratic?
What are the current trends?
Who are the industry leaders?
Problem/Solution
Questions like:
What is a problem in the industry that your business can solve?
What is the solution?
Buyer Definition
Questions like:
Make up a name for this person.
What are one or more possible titles that could be held by this person?
Who does your prospect answer to?
You'll have to fill out a quick form at the end to complete your persona, but that's the least you can do after that helpful walk-through, right?
Free Assessment:
How does your inbound marketing measure up?
Take this free, 5-minute assessment and learn what you can start doing today to boost traffic, leads, and sales.
Get Started
Free Assessment:
How does your inbound marketing measure up?
Take this free, 5-minute assessment and learn what you can start doing today to boost traffic, leads, and sales.
Published on January 21, 2015