5 Social Media Hacks to Increase Your Click-Through-Rates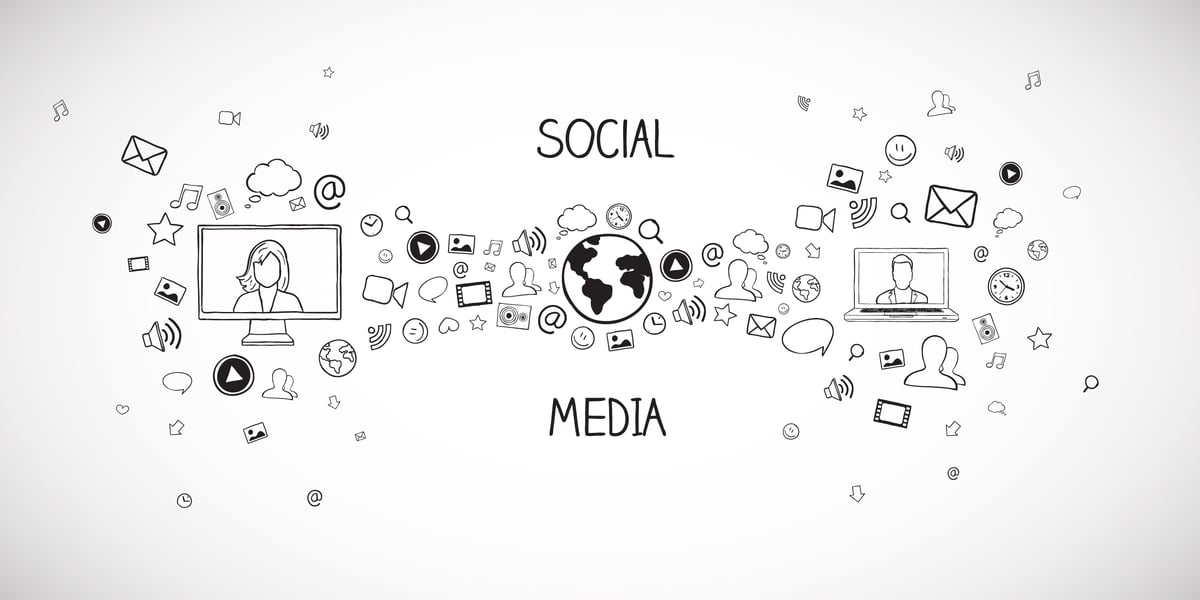 Social media is a constant game of trial and error. Just when it seems like you've cracked the code, a new technique comes into play that you had no idea existed.
It's simply the nature of the industry, but it provides social media marketers with the ability to adapt quickly and continue to stay ahead of the competition.
Just like an email marketing or PPC campaign, one of the most important metrics to account for is the click-through-rate.
Impressions mean one thing, but unless your persona is clicking the link, the post was most likely not engaging enough to truly grab the interest of the reader.
To help you increase the click through rate of your next stream of social media posts via Facebook, Linkedin, or Twitter, here are 5 social media hacks that will help get the traffic you have been looking for.
1.
Grow Your Social Media Following
Growing your social media following organically is important, however there are plenty of ways to speed up the process if your results have been slow.
By following and engaging with people you know would be interested in your company, you will in the long run, drive traffic back to your site. Simply put, the more followers you have, the more impressions you will have every update you publish.
Tweepi
One tool I have found to be extremely helpful for growing my clients' Twitter following has been Tweepi.
This is a great tool that allows you follow/unfollow very specific people based upon criteria such as who they have engaged with, location, the hashtags they have used, and keywords that describe them in their bio. And that is just the tip of the iceberg.
The software provides so many filters that I find a new "solution" every week.
2.
Monitor The Analytics of Your Posts
Another tip that will help tremendously as an inbound marketer is to always check your analytics.
One of the first things you should be checking before you start posting is how your accounts performed the previous day and how it is performing overall this month.
The best part about this is that Hubspot makes this extremely simple with their main dashboards along with their internal ones as well.
The social media dashboard specifically, gives you an in-depth overview on how your Tweets, LinkedIn, Facebook, and Google+ accounts have been performing. It shows the clicks and interactions of every post with a Hubspot tracking code URL so you can get a great breakdown of how your followers are reacting with different content, hashtags or the language of the post.
You can use this data to improve your click-through-rates by continually tweaking your posts on various networks. You can do this by simply changing the language or learning which hashtags your buyer personas are using. If your company is B2B, maybe there is a LinkedIn group that you can start conversations in via one of your most popular blog post.
3.
Use More Images
It's no secret that a post with a nice image attached will receive more clicks and engagement. When scrolling down a newsfeed, an image is more likely to get noticed as it stands out among the other noise.
"Tweets with images receive 18% more clicks, 89% more favorites and 150% more retweets." [Tweet this] (Source)

It's also important to make sure that the picture you are using is applicable to the content you are sharing and that the images are a high-quality so that they don't look pixelated or out-of-focus to your readers. Low-quality photos can reflect badly on your brand and make you look unprofessional.
4. Focus on the right platforms
Not all businesses will succeed on every social media platform. Your success depends heavily on the product or service, whether the company is B2B or B2C, average age of your buyer persona, among many other factors.
For example, if your company offers a B2B service or product, it might be more beneficial to focus most of your time on LinkedIn by interacting with other business professionals. If you are a B2C company, where you want to visually display your product, you might find that Twitter, Facebook, and Instagram are your most successful platforms.
In the end, it's all about knowing your buyer persona, where they are hanging out, and engaging.
It might take a while to figure out, but when you find it, it will be like striking gold. If you have the best content to share, then your buyer persona will find the value and ultimately see you as the influencer they continually turn to for the best information.
5. Shorten Your Links
Web links are typically long and take up a lot of characters. You only have a sentence or two to really draw the eyes of your persona, so it's important to get the most out of your space by shortening your links.
HubSpot will automatically shorten your links to only take up a minimum of characters (this is especially important on Twitter where you only have 140 characters to work with.) There are also free resources such as Bitly that has become very popular among social media marketers.
By shortening your links, you will be able to create longer messages and ultimately create more appealing posts that your followers will want to click through on. They'll also be more visually clean aesthetically pleasing as well.
Key Takeaway
Increasing your click-through-rates is not rocket science. It just takes the right blend of best practices, simple A/B Testing, and knowing your audience. By working on just these 5 Hacks you will begin see more clicks driving your social traffic and engagement among your followers.
Free Assessment:
How does your sales & marketing measure up?
Take this free, 5-minute assessment and learn what you can start doing today to boost traffic, leads, and sales.