7 Best Customer Feedback Tools for Small and Medium Size Businesses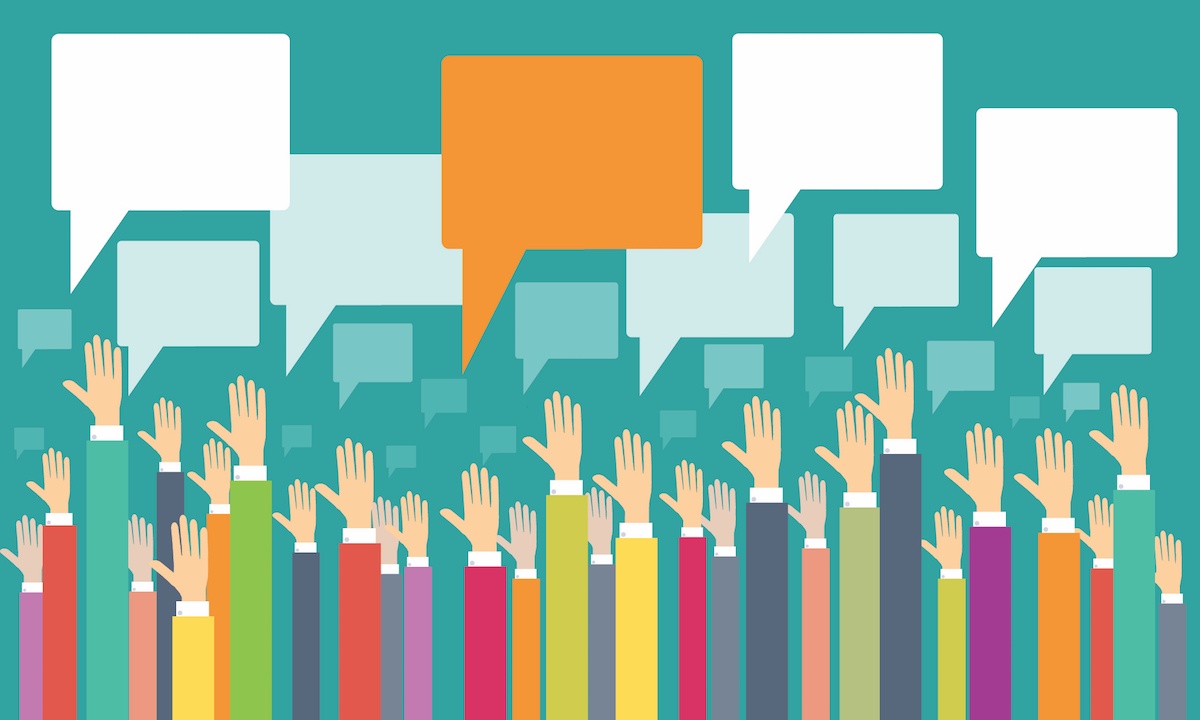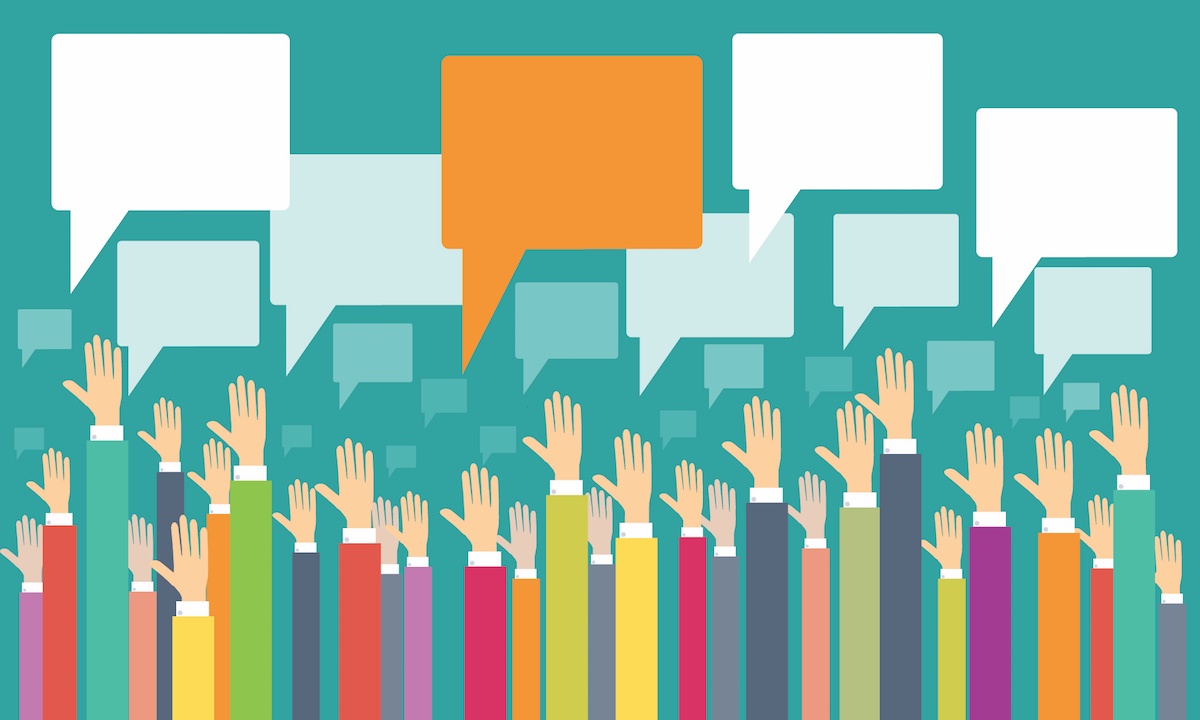 How well is your company doing? Are your customers satisfied? Are you even capturing that information?
Obtaining feedback isn't only for B2C companies, but B2B companies as well. Whether you're offering a product, a service, or even both, knowing how your customers feel will allow you to course-correct problem areas and gain an understanding of where you're struggling and succeeding.
Often times, when you're on the phone with a customer or client, they might be telling you what you want them to say. When in reality, they're completely unsatisfied.
You need to ensure that you're receiving honest feedback, whether it's the good, the bad, or even the ugly.
With feedback from your customers you'll be able to:
Determine whether or not they're happy with your service
Understand what motivates them and how you can better help them reach their business goals
Gain a better understand of how your customers perceive you and your company
But to be successful in this, you need to have a goal and the right survey tool.
How You Can Increase Your Customer Survey Response Rate
Even the best tool alone can't make someone participate in your survey. In order to encourage participation and avoid watering down your data, you'll need to find a way to make them want to engage with you; to communicate their thoughts with you.
Before we explore the tools you can utilize, keep these best practices at the top of your mind:
Use incentives Make your survey suitable for mobile devices
Avoid video and graphics
Create a questionnaire that encourages your customers to participate (less than 20 questions, keep them short, start with the most essential questions)
Include a progress bar
Explain the survey's purpose
Now, creating an online survey like this is simple. While there are several companies and tools out there, not everyone will be the best fit. It's important to look for one that is easy-to-use but also has all the features you're looking for. Here are 7 that I highly suggest:
Interested in capturing your net promoter score?
Unlike traditional surveys where you might want to ask them a number of different questions, with Delighted you're only going to ask them one.
With this tool, customers receive your question, rate your product/service, and then provide feedback in their own words. This feedback then appears instantly in your dashboard.
Delighted allows you to:
Take if for a test drive, prior to committing
Customize your survey and thank you message with your brand colors, logo (the thank you message can also be customized to the score they give you) and personalized text
Add multiple users
Receive a weekly feedback digest (summary of the feedback you received and your updated NPS
Easily route specific types of feedback to the necessary people
Create trends based on product, service, team members (the options are endless)
Utilize an API to send surveys based on an action such as an order was delivered or they reached a milestone of being a customer for 3 months.
Integrate with other great platforms, such as: shopify, salesforce, zapier, etc.
Without any technical knowledge required, Delighted allows you to receive real feedback from your customers in minutes rather than weeks or even longer. Need a little inspiration? Here's a look at what our survey looks like:

Do your customers love you?
Client Heartbeat is a great platform for gauging how happy or unhappy your customers are.
You can capture that information by surveying customers, measuring, and tracking customer satisfaction and identifying those that are unhappy.
One of the major benefits of using this platform is being able to see how your customers scores have changed. There's nothing worse than having to run separate reports in order for you to gather that information.
With Client Heartbeat, everything is in the same place. Keep in mind that receiving feedback from your customers shouldn't be a one time effort, but rather a recurring activity.
Their platform allows you to:
Create custom questions or choose from a list of questions already used by other companies in your industry (allowing you to benchmark your results against theirs)
See how individual client scores have changed
Benchmark your data against other companies in your industry
Receive alerts via your email for customers once their tagged as unhappy
Schedule recurring surveys
Easily display testimonials on the homepage of your website
Improving team performance and customer satisfaction go hand-in-hand.
CustomerSure only allows you to send surveys, but it offers a platform for collecting testimonials and running a help desk.
Getting feedback at the right time is essential. Depending on your objective and the type of feedback you're looking for, CustomerSure allows you to trigger a survey based on an action.
Did someone call your support team? If so, you want to know how their experience was. Trigger a survey once the support ticket is marked closed.
Are they a new customer? Trigger a survey after their first month.
This platform gives you the actionable data you'll need to not only measure customer satisfaction but also improve it.
It allows you to:
Identify how customer feedback trends quarter over quarter
Ask for feedback directly from your website through a widget
Eliminate recurring complaints
Make your company customer-centric
Boosting your customer satisfaction is easy with Wootric, as you no longer need to rely on sending your customers an email. Wootric allows you to run your surveys from inside your web and native iOS/Android mobile apps.
Unlike other platforms where you have to schedule or set triggers to send your survey, your customers are immediately targeted within your web or mobile application.
Wootric allows you to:
Reduce churn Keep a pulse on customer satisfaction
Identify customers who might be ready for an upsell
Here's a snapshot of the survey in action:
Are you giving a presentation? Or even giving a product demo? Wouldn't it be cool if you could get feedback in real time from your audience?
That's possible with Poll Everywhere!
Poll Everywhere allows you to ask question in the following formats:
Q&A / brainstorm
Clickable image
Open-ended
Multiple choice
Once you've created your survey, you have the ability to embed the poll into a presentation, allowing your audience and customers to engage with you in real-time. All you have to do is have your audience send a text message and the results will automatically appear.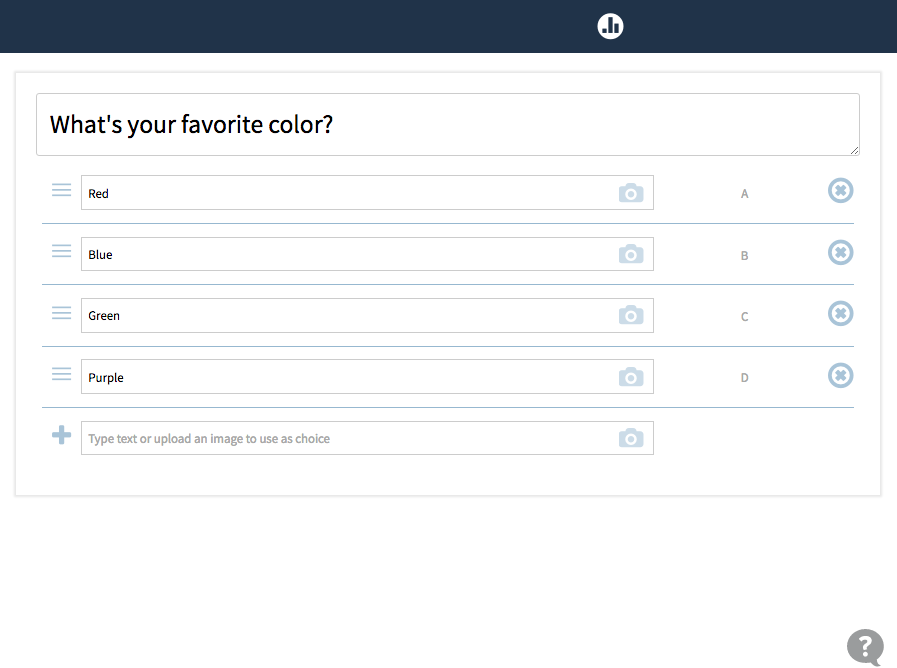 Poll Everywhere is a great tool for companies hosting events or routinely giving sales presentations. It gives your audience a quick and easy way to provide feedback.
Now, you might not be able to target your specific customers, but Twitter Polls are a great way to receive feedback regarding your product and product features quickly without having to reach out to people personally.
If you have a product, requesting feedback from your customers might feel like pulling teeth, but Twitter Polls make it as simple as one click.
You've probably heard a ton about Twitter Polls, but here's a quick rundown of what you need to know:
The life of a Twitter Poll is between 5 minutes and 7 days (depending on the set duration), the default duration is 24 hours
Four-choice poll
Votes aren't shared publicly
When the voting ends, all respondents will receive a push notification alerting them of the final result
Polls can't be scheduled
Whether you're interested in capturing customer feedback or posing general questions to your audience, Twitter Polls are great.
You should also consider embedding them into your blog posts; this is a simple way to increase engagement with your readers and Twitter audience.
Once a poll ends, your embedded tweet will show the results, still providing value to your blog post and readers.
If you're looking for an easy and simple platform for creating a survey big or small, Google Forms is your answer.
Not only is the platform free, but you're able to send the survey to as many people as you want, and you can even embed the the form into an email or a site page. Once your respondents start replying, all of the data is automatically collected within a Google Spreadsheet.
Want to customize your survey? Not a problem. You can easily upload your own photo or logo and Google Forms will pick the right colors complete the overall look and feel of your form. Not interested in added a photo or logo, you can choose from a number of curated themes.
Did I also mention that you can create as many surveys and invite as many team members to collaborate with as you desire too? You can't lose.
How Are You Generating Customer Feedback?
I'd love to hear about other tools you're utilizing to encourage your customers to leave feedback (whether it's good or bad). Share them with me in the comment section below!
Free Assessment:
How does your inbound marketing measure up?
Take this free, 5-minute assessment and learn what you can start doing today to boost traffic, leads, and sales.
Get Started
Free Assessment:
How does your inbound marketing measure up?
Take this free, 5-minute assessment and learn what you can start doing today to boost traffic, leads, and sales.
Published on March 23, 2016