Subscribe
Join 40,000+ sales and marketing pros who receive our weekly newsletter.
Get the most relevant, actionable digital sales and marketing insights you need to make smarter decisions faster... all in under five minutes.
Thanks, stay tuned for our upcoming edition.
Best Books on Growing a Business (for Marketers and Consultants)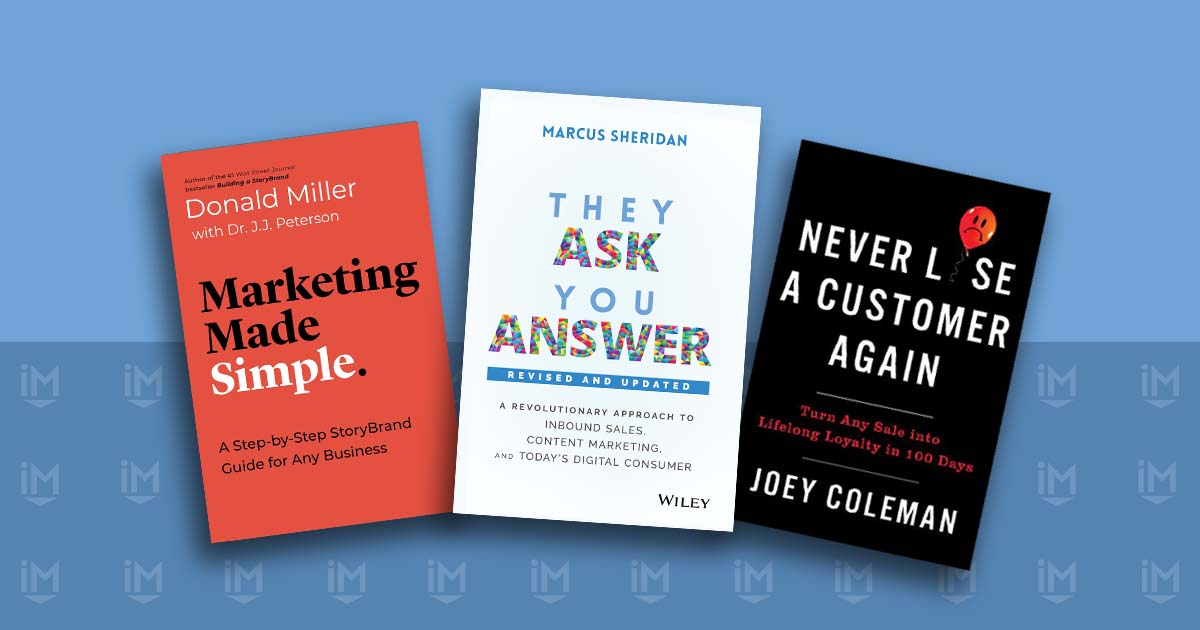 Best business books for marketers and consultants
Marketing Made Simple by Donald Miller
The Visual Sale by Marcus Sheridan and Tyler Lessard
The Coaching Habit by Michael Bungay Stanier
Flip the Script by Oren Klaff
Radical Candor by Kim Scott
Start With Why by Simon Sinek
Never Lose a Customer Again by Joey Coleman
The Obstacle Is the Way by Ryan Holiday
Oversubscribed by Daniel Priestley
Scaling Up by Verne Harnish
They Ask, You Answer by Marcus Sheridan
If you need a list of books that will help you grow your business, enhance your marketing and sales expertise, or level up your leadership and coaching skills, this one is for you!
With so many business books out there, it's difficult to know which will help you tackle the most important challenges of being a business owner and not waste your time.
Here at IMPACT, one of our core values is to obsess over learning. We do this by reading — a lot — and this list of business books is a round-up of some of our team's favorites.
The books below will inspire you to rethink your business model, foster more efficient teams, keep your customers engaged and happy, and grow your traffic, leads, and sales. They will challenge you to think creatively about all the ways you can expand your offerings and revenue and tap into what is truly possible — whether you're managing successful startups, growing an online business, or looking to enhance your leadership skills.
In this article, we've broken out our recommended book list into three main sections:
Improving your marketing and sales approach
Developing stronger leadership and coaching skills
Growing a successful business all-around
So, grab your favorite reading journal, pour a cup of tea, and get ready to start your day with these career-inspiring reads.
Books to improve your marketing and sales approach
From honing the clarity of your messaging to using video for driving more traffic, leads, and sales, these books will provide you with the insight you need to get your marketing and sales approach on the right path.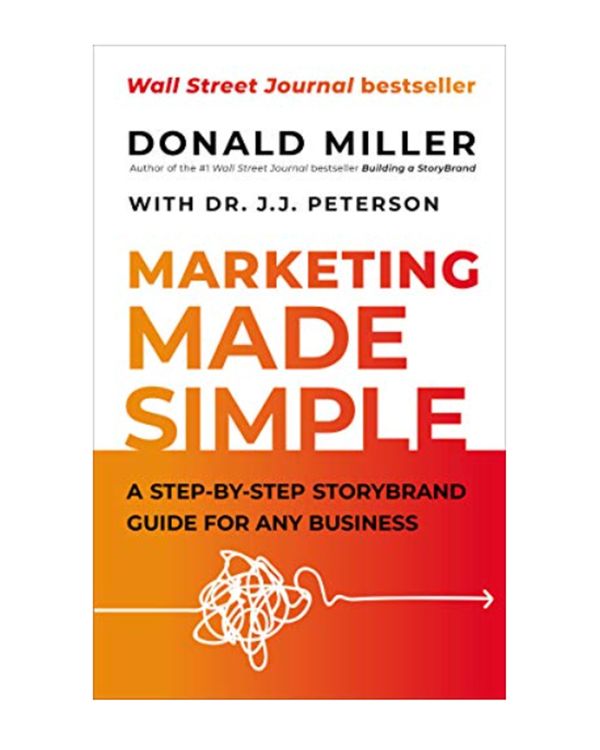 Each day, your business loses potential clients because your messaging isn't as clear and straightforward as it needs to be. How can people buy from you if they don't understand how you can help them?
In Marketing Made Simple, you will learn how to develop, strengthen, and communicate your business's story to your marketplace in a way that inspires more prospects to become customers.
Donald Miller is a New York Times bestselling author and longtime leadership, marketing, and sales guide for career and business growth. He's also respected for developing StoryBrand, a marketing framework that uses elements of the hero's journey to market businesses.
Marketing Made Simple uses this framework as a jumping-off point for delving deeper into how you can apply this to your own marketing strategy and drive more traffic and sales.
The Visual Sale by Marcus Sheridan and Tyler Lessard
In The Visual Sale, you'll learn everything you need to know about unlocking the power of video and visual communication.
Author, keynote speaker, and IMPACT Principal Marcus Sheridan co-wrote this book with Vidyard's VP of Marketing Tyler Lessard. It includes a simple framework that makes it easy for novices and experts alike to get the most out of their video marketing and sales strategy.
You'll learn about the types of videos that move the sales needle, how buyer behavior has changed, and how to use video in each phase of your prospect's buyer's journey. The book also includes several case studies showing how these tactics work to improve your sales and marketing revenue and overall strategy.
Books to develop stronger leadership and coaching skills
These books are packed with innovative approaches to leadership and communication.
Often as coaches, we love to give advice. But sometimes dishing out what we think isn't as effective as staying curious and asking questions.
In The Coaching Habit, author Michael Bungay Stanier teaches you how to have more impact with less effort.
Stanier leads you through the seven questions you need in your coaching arsenal that will stop meaningless conversation and get to the heart of the matter more quickly.
This book also provides you with the necessary tools to make these coaching questions an everyday habit.
Not only is this book extremely short and packed with valuable information, but it's also written with humor, which makes it quick and easy to digest.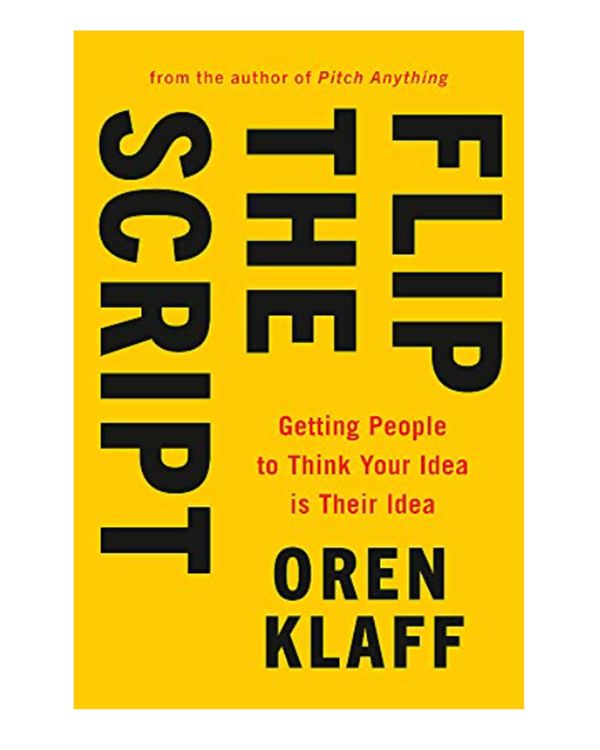 The underlying premise of Flip the Script by Oren Klaff is that people hate being sold to and pushed to make decisions before they're ready. In other words, people hate being told what to do.
If you can convince them to think they're the ones coming up with an idea, it becomes immeasurably easier to get them to say yes.
Klaff has been perfecting his method for the past 15 years. He's also authored the book Pitch Anything and boasts clients such as Google, Walmart, and Whole Foods.
By using Kalff's tips, you'll learn how to use the art of persuasion to earn your prospects' trust so they see the value in working with you.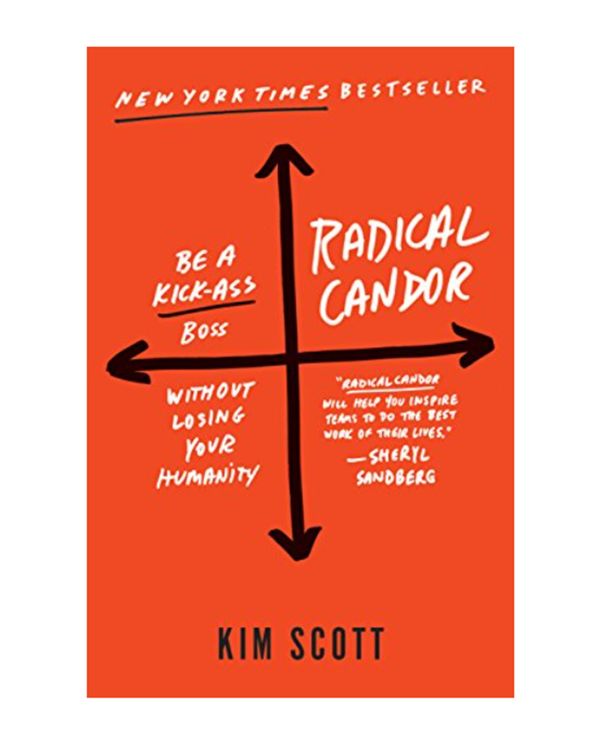 For professionals who want to strike the right balance between being a compassionate leader and being direct in your instruction, this book shows you how to lead without having to be ruinously empathetic or a flat-out jerk.
Scott's premise is simple: You can be a strong, direct leader and also be kind. This book shows you how to create caring teams that aren't afraid to say it like it is — but in a way that resonates well with your staff and initiates positive change.
The book summarizes Scott's lessons learned as a leader at Google and Apple and as a CEO coach for companies such as Dropbox and Twitter.
Scott leads you through the process of learning how to care personally but challenge directly so you can increase happiness on your team and foster a more productive environment.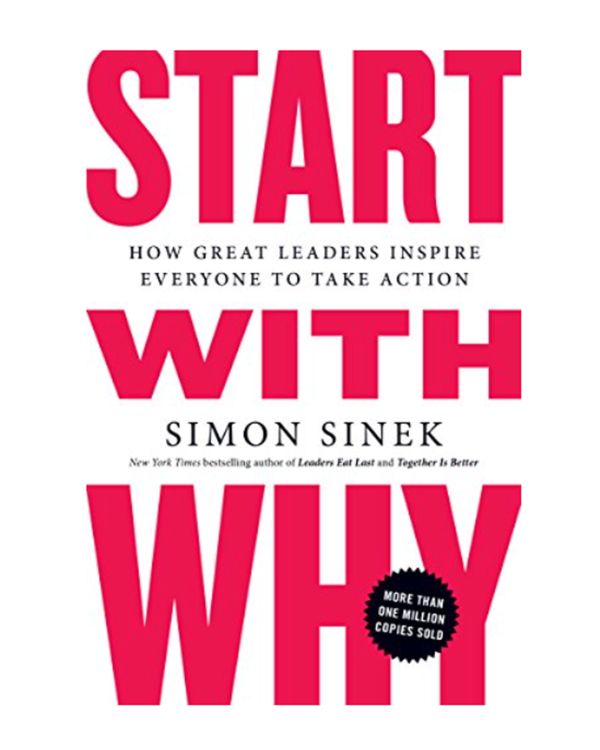 If you've ever been curious about what makes truly successful businesses tick, this book is for you. Why do some organizations seem to understand how to get all the best customers, generate the greatest revenue, and be the most innovative?
Written by Simon Sinek — podcast host of A Bit of Optimism, accomplished ethnographer, and speaker of the most popular TED Talk of all time — Start With Why dives deep into what makes the most successful businesses and their people so effective.
Sinek uses his "golden circle" concept to show the common thread between these successful businesses – they all lead with why people should buy their products and services. The book provides a useful framework for building your business around these principles and joining the ranks of other effective communicators, such as Steve Jobs, Martin Luther King, Jr., and the Wright Brothers.
Books for growing a successful business
These books speak to growing your business from a range of different angles, including strategies for customer retention, scaling your business for better growth, and retaining transparency while answering your customer's questions to build trust, and ultimately your bottom line.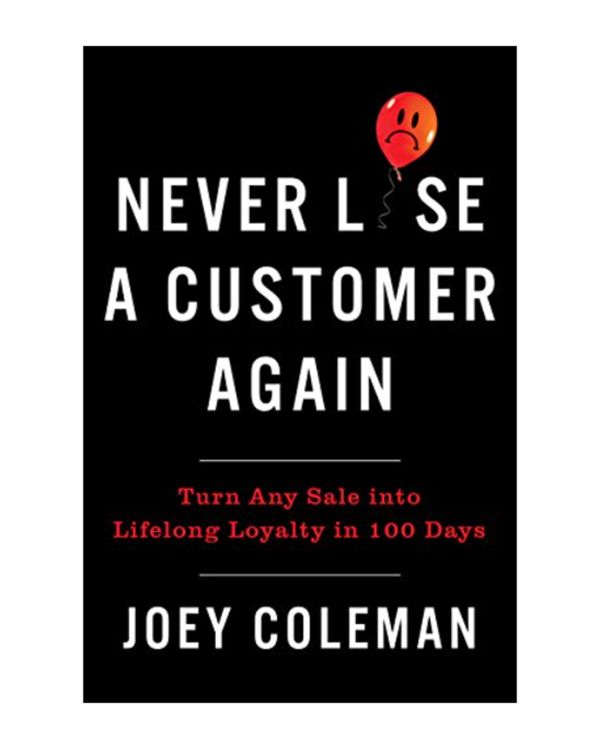 As a business owner, it's important to understand your customers' emotional needs if you're going to wow them and turn them into devoted evangelists. Too many companies don't fully understand how to ensure their customers have incredible experiences.
According to author Joey Coleman, it's likely that your business is losing around 20% to 70% of its customers within the first 100 days of partnership.
That's a lot of time, money, and energy you spend acquiring clients thrown out the door.
After spending 20 years helping organizations like Whirlpool, NASA, Volkswagen, and Zappos create better customer experiences, Coleman has a lot to offer on the topic.
Using his First 100 Days eight-phase methodology, along with over 40 case studies and examples, Coleman teaches you how to ensure your clients get the best service possible upfront so they stick around for the long haul.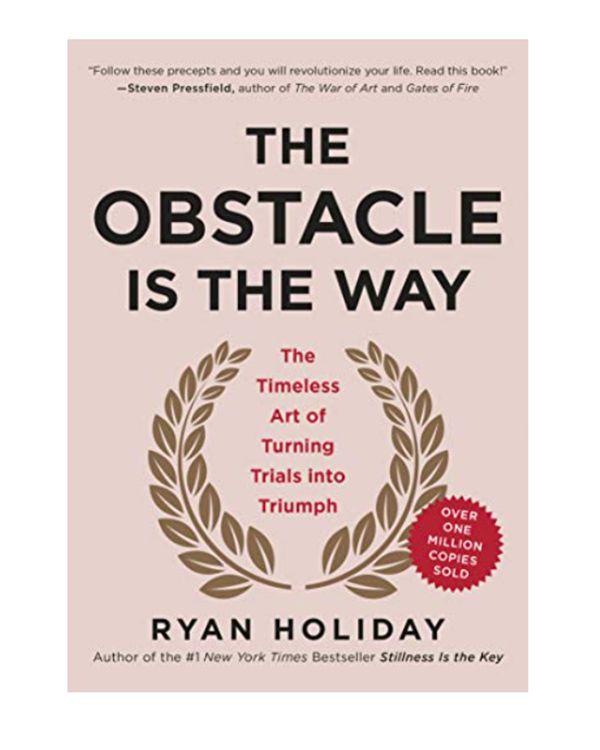 All business owners — at some time or another — have experienced frustration, demoralization, or that feeling of being stuck. But what if you're able to turn your biggest challenges into moments of triumph?
Ryan Holiday has authored 10 books to date, mainly about using stoicism and philosophy to utilize strength for tackling difficult situations. A long-time marketer and media strategist turned writer, Holiday's work has been featured in The New York Times, Forbes, and Fast Company.
In his bestselling book The Obstacle is the Way, Holiday shares his advice for tapping into the right mindset to overcome just about anything by using the ancient art of enduring pain and discomfort with strength and resilience.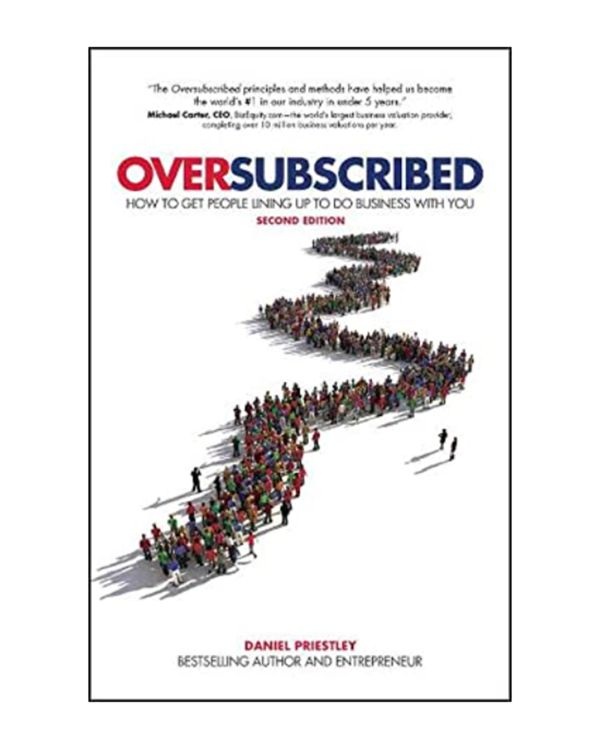 Imagine having a line of customers out your door and wrapping around the corner while the rest of the businesses around you have dried up? As the cover image implies, Oversubscribed teaches marketers, business owners, and entrepreneurs how to tap into their ideal market and grow their business — even when other businesses are struggling.
Priestley is a successful entrepreneur, bestselling author, and co-founder of Dent Global. In this book, he explains how businesses can get into the minds of customers to attract better-fit buyers. By appealing to your customers' deepest desires, you can create an insatiable demand for your products and services.
His guidance is practical as he shows you how to build a high-performing team that will generate more business than you can handle — especially when your marketplace is already saturated.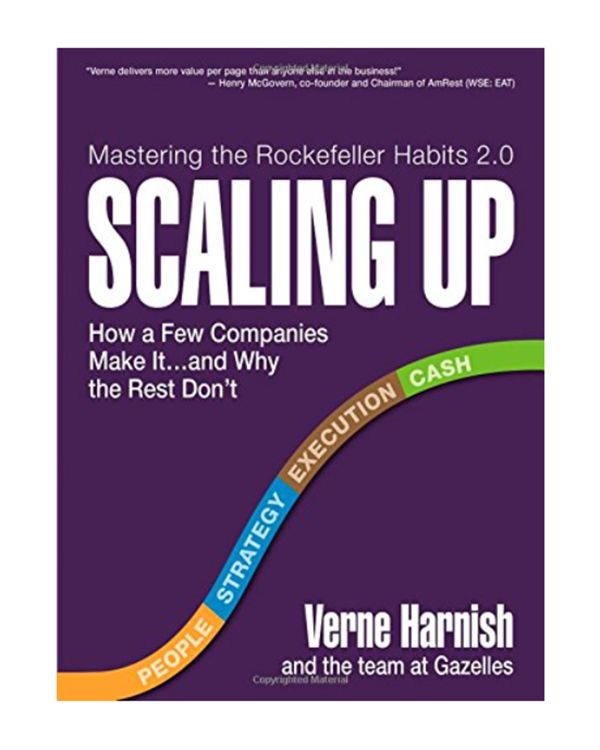 Verne Harnish is the founder of the Entrepreneurs' Organization (EO), which serves over 16,000 members worldwide. He is also the founder and CEO of the Scaling Up executive coaching company and has authored other bestselling titles such as Mastering the Rockefeller Habits.
In Scaling Up, Harnish outlines the four aspects of running a business that every business owner will need to make decisions around: people, strategy, execution, and cash. The format feels like a textbook and includes helpful tools, templates, and planning strategies.
Scaling Up has helped tens of thousands of businesses catalyze significant growth and reach incredible goals.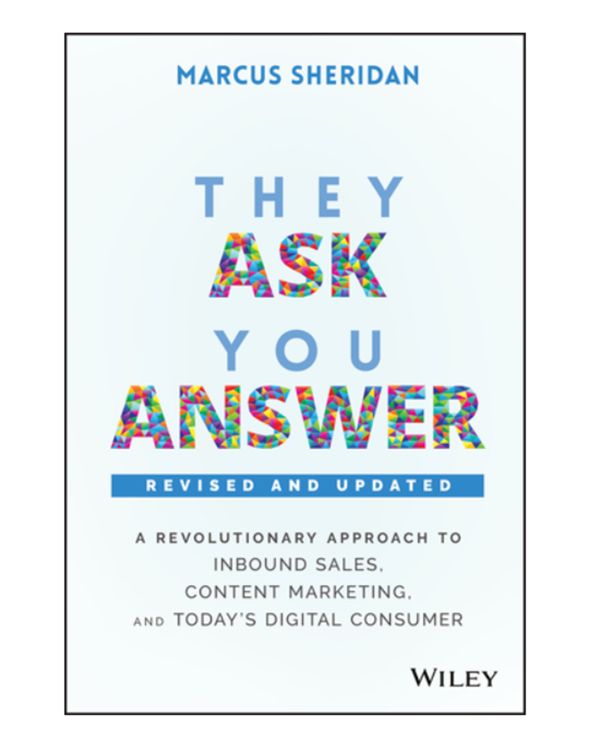 For businesses trying to gather more traffic, leads, and sales with inbound marketing, few things are more frustrating than hitting publish over and over without getting results.
In They Ask, You Answer, Marcus Sheridan shares his personal story about how he saved his swimming pool business from going under during the 2008 recession. By answering questions in a way that few businesses were willing to — with honesty and transparency — he was able to hoist his pool company out of the perils of bankruptcy and turn it into one of the most profitable fiberglass pool businesses today, with franchises across the country.
With this marketing, sales, and business framework, you will learn how to use revenue-driving content — such as The Big 5 — to grow your business despite major shifts in the way people buy.
Time to get reading!
Now that you know which books will help you grow your business, it's time to dig in and start reading! But don't stop there — be sure to put what you're learning into practice and keep developing and honing your skills.
If you're looking for a unique way to develop new skills and polish the old, consider joining our They Ask, You Answer Certified Coaching Program. We'll teach you how to become a more effective coach who can lead your clients toward incredible growth.
To learn more about our They Ask, You Answer Coaching Program, set up a time to chat with one of our coordinators for more information.
Free Assessment:
How does your sales & marketing measure up?
Take this free, 5-minute assessment and learn what you can start doing today to boost traffic, leads, and sales.