5 Best Marketing Events to Attend for the Rest of 2022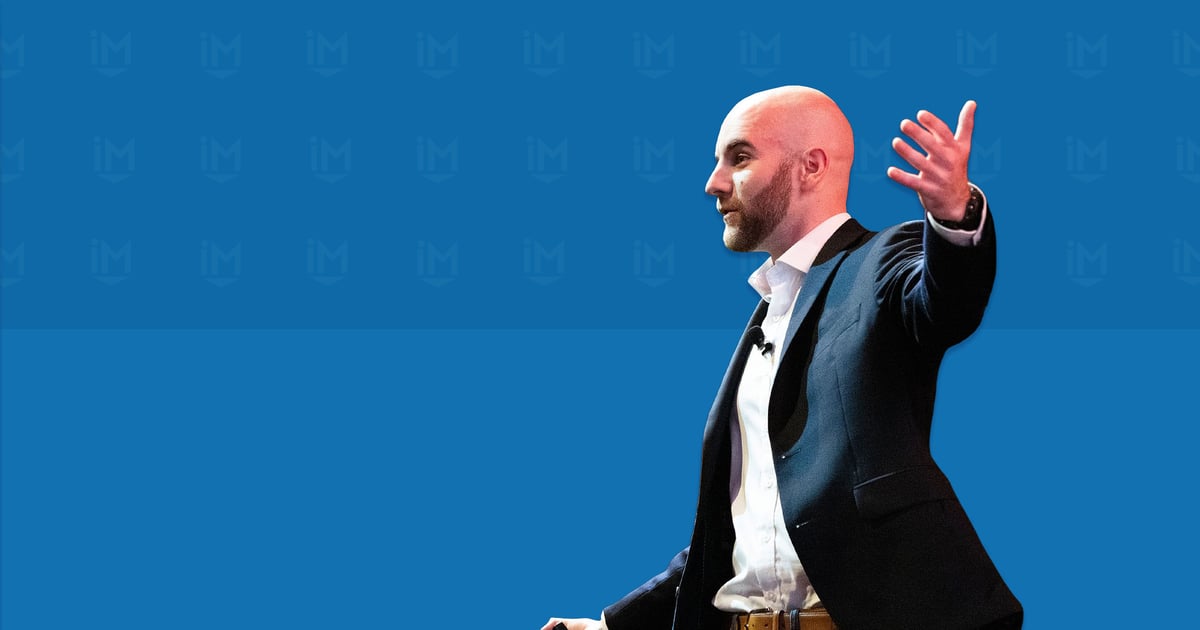 5 Best Marketing Events in The Second Half of 2022
MozCon - Seattle, July 11-13th
INBOUND - Boston, September 6-9
Content Marketing World - Cleveland, Septemeber 13-16
Traffic & Conversion Summit - San Diego, September 27-29
B2B Forum - Boston, October 13-14
There are many uncertainties around the future of conferences and events in a post-pandemic world, but one thing remains unchanged and undeniable: The power of face-to-face communication is real.
Research shows face-to-face communication is 34 times more effective than when the same message is delivered by email, and that a physical handshake promotes cooperation and improves negotiation outcomes.
Marketing conferences and events provide you with educational sessions presented by industry leaders, and you get the opportunity to network and connect with like-minded marketing professionals facing similar experiences and challenges so you can stay ahead of the ever-changing marketing landscape.
There are dozens of great digital marketing conferences, but they aren't always the easiest to attend.
You can expect tickets, travel, and hotel costs to add up — and you'll have to miss work to attend, So picking the right event is critical.
We've selected our top marketing events for the rest of 2022 so you can be sure you're making the right choice. We'll go over:
How to choose which marketing event to attend
Five digital marketing conferences and events to consider in 2022
Why you should attend
What you can expect at each
How do you choose the right marketing conferences?
Most marketing professionals won't have the luxury of being able to attend all of these in-person marketing conferences or virtual events, so how can you possibly know which one to choose?
Ask yourself what you want to get out of it
What is the one thing you want to walk away with? Are you looking for a focus on a specific topic, such as search marketing, social media marketing, artificial intelligence, influencer marketing, digital marketing technologies, or paid media?
Or are you hoping to attend a range of sessions that can inspire you to test new marketing strategies and campaigns?
Or is there one speaker you really want to see?
Choosing a marketing event with a clear goal in mind will help keep you focused on what you want to bring back to the office — to show your boss that sending you was a good investment.
Here at IMPACT, we've found that the biggest challenge clients face when implementing any new marketing strategy is getting roadblocked by lack of alignment and buy-in from leadership.
Events are a great way to combat this.
When budget allows, bringing multiple team members together to attend a conference can help your organization rally around new ideas, chart a course forward, and help leadership catch the vision so you can accelerate your goals.
Below is a list of five world-class marketing events to consider attending for the remainder of 2022.
You'll notice these events range greatly in price from free pass options, to virtual passes, all the way up to in-person VIP and group rates. With such a big range, be sure to check out each event's website for more information about which pass type is best for you!
Let's dive in.
MozCon prides itself on being a marketing event equivalent to "summer camp for marketers." It is a well-rounded marketing conference bringing together digital marketing professionals for three days of no-fluff education to help you navigate the obstacles challenging marketers today.
Expert sessions are delivered by leaders in SEO, search marketing, mobile, conversion optimization, performance marketing, local search, and digital marketing strategy.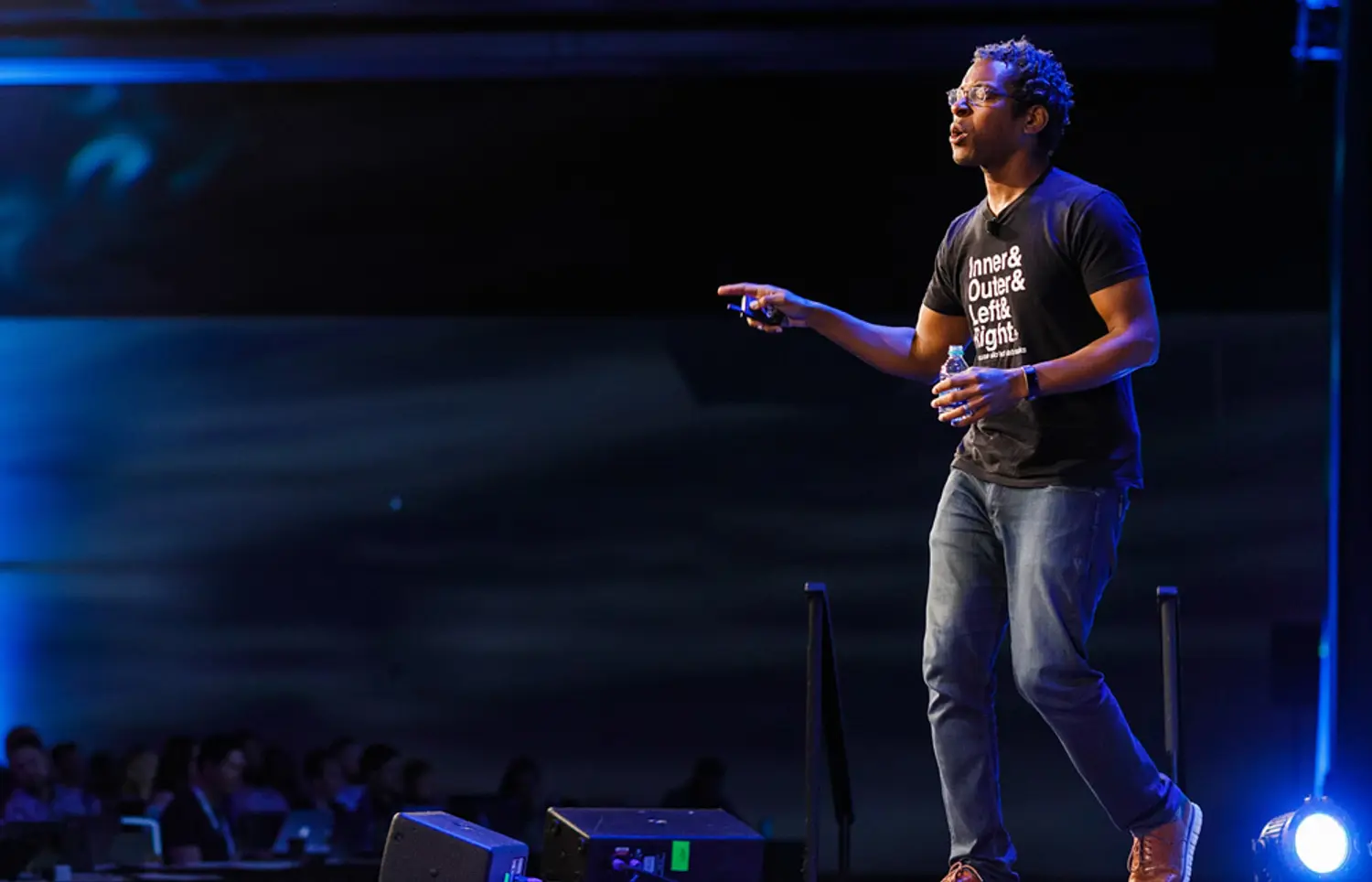 Source: MozCon
Top sessions:
How True Leaders Transform a Marketing Department Into a Dream Team
Things I Learned from Sales Teams That Every SEO Should Know
E-Commerce SEO Horror Stories: How to tackle the most common issues at scale and avoid an SEO nightmare

When: July 11–13, 2022
Where: Seattle, WA
Hosted by: Moz
Current cost: Virtual: $449 | In-person: $1,099-$1,699
INBOUND is designed to educate and connect you with others in the inbound marketing industry to help you grow your business.
With sessions curated for sales and marketing professionals presented by industry experts, this conference is sure to cover tactics that can help improve any content marketing strategy across every industry.
Some things you can expect to see on the agenda are how to best nurture your inbound leads, CRM optimization tips, how to use data to fuel your campaigns, how to create killer video content, email marketing best practices, and the benefits of curating content to your audience.
Top speakers:
Viola Davis, Actor, Producer, and Philanthropist
Yamini Rangan, CEO, HubSpot
Glennon Doyle, New York Times Best Selling Author

When: September 6-9, 2022
Where: Boston, MA
Hosted by: HubSpot
Current cost: Virtual: $0-$89 | In-person: $899
If you want to improve your content strategy, this one is for you.
Content Marketing World has an agenda covering every aspect of content marketing so you can customize your experience, with session tracks that include: agency strategies, analytics and data, search engine optimization, brand strategies, social media, content distribution, and storytelling.
When you're there, you'll be part of a community of thousands of marketing leaders from all over the world, and you'll have plenty of networking time to exchange ideas before, during, and after the event.
Top speakers:
Olga Adrienko, BP of Brand Marketing, Semrush
Cari Bonjanowski, Director of Brand Digital Marketing, Kimpton Hotels
Andy Crestodina, Co-founder and CMO, Orbit Media
When: September 13-16, 2022
Where: Cleveland, OH
Hosted by: Content Marketing Institute
Current cost: Virtual: $649 | In-person: $699-$2,199
This marketing event draws in thousands of the world's brightest performance marketers every year, and with good reason.
At Traffic & Conversion Summit, you'll immerse yourself in three full days of education presented by industry thought leaders covering digital marketing technologies, search marketing, social media marketing, demand generation, influencer marketing campaigns, digital marketing best practices, and more.
No fluff here—everything you'll learn is a tested, proven strategy to increase traffic, conversions, and sales.
Last year's keynotes:
How to Market in a "Post-Digital" World
5 Proven TikTok Strategies to Jumpstart Your Traffic, Leads, and Sales in Just 15 Seconds
Rethinking the Customer Journey
When: September 27-29, 2022
Where: San Diego, CA
Hosted by: DigitalMarketer
Current cost: Virtual: $895 | In-person: $895-$1,595
For more than 15 years, B2B Forum has been the conference where today's leading B2B marketing executives gather for actionable insights on the tactics, digital marketing best practices, and marketing technology that's working today.
You'll also have the opportunity to connect and exchange ideas with other business and marketing professionals just like you.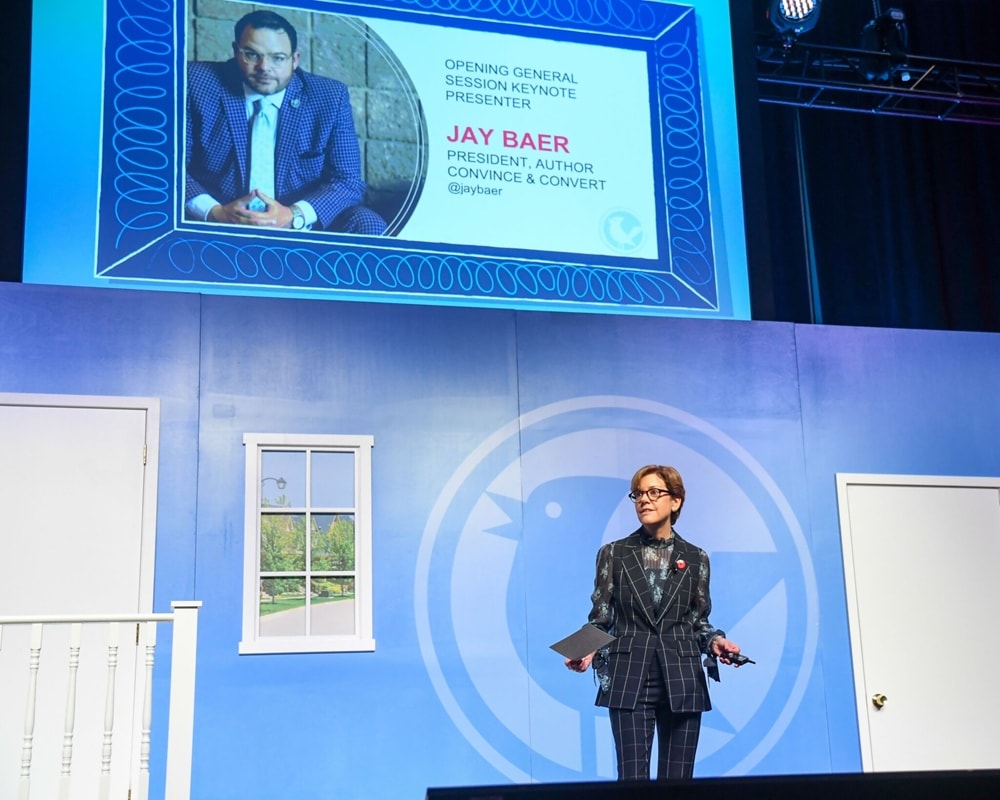 Source: B2B Forum
Top sessions from their most recent event:
Authenticity, Logic, Empathy: How To Become a Trusted Voice in the Sustainability Conversation
Three Core Videos Your Video Strategy Needs
What's Missing From Your Message
When: October 13-14, 2022
Where: Boston, MA
Hosted by: MarketingProfs
Current cost: Virtual: $0-$595 | In-person: $1,995-$2,495
Take a look at the social proof
Still not sure which to choose? See what other marketing professionals who have attended have said about past conferences, who the speakers were, and what the sessions covered.
You'll frequently find that conferences like INBOUND have embraced hashtags and other ways to get the word out. This kind of research will help ensure you're attending the right conference and making the best investment possible.
Of course, you'll also want to consider price, time away from the office, and whether there's room in your professional development budget to bring the rest of your team so you can divide and conquer all there is to learn.
Which one should you choose?
If I were to choose for myself, my vote would be for INBOUND, for the following reasons:
They have an online streaming pass starting at $0. (Yes, you can watch some of it for free!)
A diverse, A-List speaker roster. (I mean, who doesn't appreciate a celebrity or two thrown in the lineup?)
We send our staff here at IMPACT every year and are never disappointed.
That said, for any business leader, marketer, or sales professional, any of these five conferences will all give you deep insights, actionable takeaways, and ample networking opportunities. You really can't go wrong!
Regardless of which you choose, in order to be the best business and marketing professionals we can be, and to do the absolute best job possible, we must stay ahead of the curve.
Attending marketing events can be a game-changing experience for your career, team alignment, and business growth.
And when you can't utilize online learning platforms like our own IMPACT+ to stay sharp and improve your results.
Free Assessment:
How does your sales & marketing measure up?
Take this free, 5-minute assessment and learn what you can start doing today to boost traffic, leads, and sales.