MarketHer & Liz Murphy - Find out What Juicy Content Advice Liz Has for You Today! [MarketHer Ep. 50]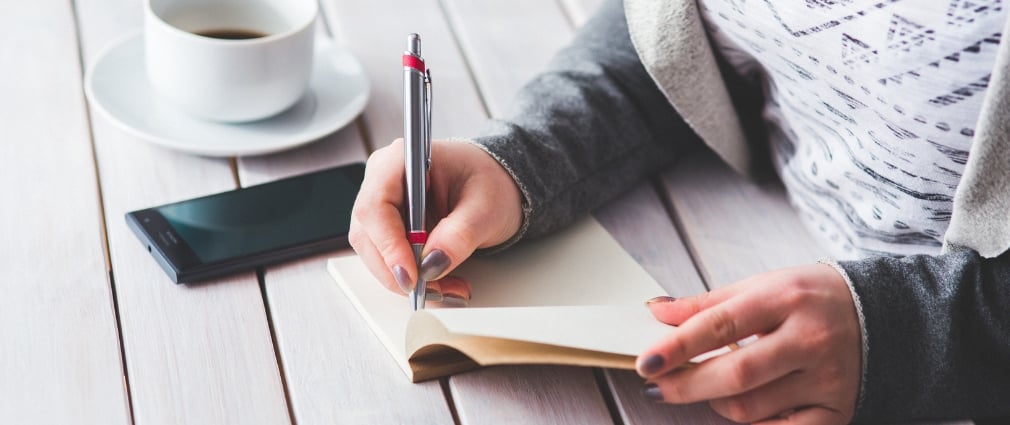 Liz Murphy is one of my favorite people at IMPACT. She is by far one of the most caring individuals I have ever known.
That personality is engrained in every piece of content she writes, whether that be for IMPACT or for Naptown Pint or The Latest!
So, of course, when I asked her to join us to talk content for our MarketHer audience, she didn't flinch.
As you may know from following us on social or listening to the last episode, our theme for this season is opportunity.
Probably one of the most challenging tasks as marketers is getting your team or company to contribute content for your website, right? And once you do, getting your sales team to actually use said content is painful. Writing content doesn't feel like an opportunity for many, does it?
You've likely gotten the following responses:
I'm too busy
I don't know what to write about
I'm not good at writing content
It takes me too long
How do you get your team or other members of the company to embrace content writing?
This is why we needed Liz's help! And help is exactly what she is offering! Not only in this amazing podcast, but she's also created a Content Roadmap Worksheet download for all of YOU!
Now, are you ready to look at content writing as an opportunity and not a chore?? Watch below!
PS -
If you're interested in being a part of this show (and don't worry, we will make you feel super comfortable, it will literally feel like your networking with us at the coolest bar in town), please submit your request via our landing page.
Join us in our Facebook MarketHer Group to continue talking about opportunity!
PS - we need a new tag line! Have any ideas? Post them to our group page!
As always, if you have some tips, email us at markether@impactplus.com. We will share it on our Facebook page!!
Listen to the Episode on iTunes
Stay Connected, Get Engaged!
First, subscribe to MarketHer on iTunes.
Second, have a question or an idea for a future episode of the podcast? Let us know by commenting below, subscribe to our playlist on YouTube, connect with us directly on our channels below, or send us an email.
Angela: LinkedIn, Twitter, Instagram
Kate: LinkedIn, Twitter, Instagram
[NEW] MarketHer Official: Facebook, Instagram, Twitter (also Snapchat IMPACTMarketHer)
Or, you can leave us a comment below! Until next week...
We Listened, You Heard, Now, Go MarketHER!

Free Assessment:
How does your sales & marketing measure up?
Take this free, 5-minute assessment and learn what you can start doing today to boost traffic, leads, and sales.