Conversion Rate Optimization 101: How to Test Your Way to Greatness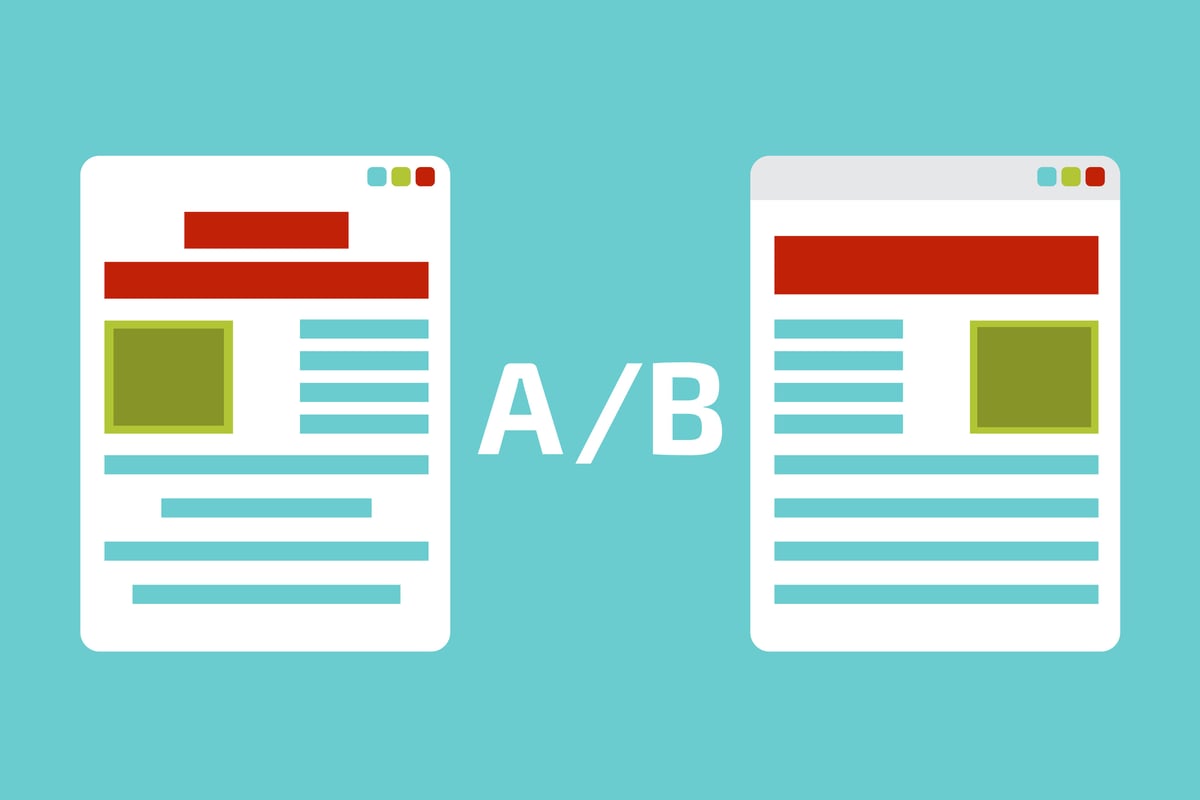 Conversion rate optimization (CRO) is a fundamental element of Inbound Marketing and one of its biggest advantages over traditional forms of advertising.
If you're unfamiliar with conversion rate optimization, it essentially means tweaking certain aspects of your website or landing page to increase the percentage of people who convert (i.e. opt-in, make a purchase, etc.)
Just think about how slow and costly it would be to optimize conversions on a television commercial:
First you have to bid on a time slot for your commercial. Prices vary, but ideal time slots are in the tens of thousands to hundreds of thousands.
Then you have to hire a production crew to shoot the commercial. Again, prices will vary by quality and commercials aren't filmed overnight.
After that, you have to wait for the commercial to air for the length of time you purchased and wait to get the data showing how many people watched it and basic demographic information.
Unless you listed a specific coupon code (or something else that can be tracked), you'll have no idea how many of your new customers found you through that commercial.
Finally, after spending all that money and waiting all of that time, you can decide to make a change to the commercial based on the feedback you've received. (Which, of course, means paying the production crew again and repeating the entire process.)
With Inbound Marketing, you attract visitors to your website, where you can gather all kinds of valuable metrics and data points about these visitors in real-time, for free.
That information not only allows you to increase your conversion rates, but it also provides valuable insights to help you improve your business overall.
You can also make changes to optimize conversions as often as you want because it takes hardly any time on your part to make small changes to your landing page.
Conversion rate optimization allows your business to make more money from the same amount of visitors that you currently receive, in a short amount of time and for very little money.
What's not to love about that?
The Conversion Rate Optimization Process
The actual process of CRO is simple.
It's so simple that you'll feel like you must be missing something.
The real challenge is knowing what to change (which we'll cover) and having the persistence to stick with it until you've reached a conversion rate that you're happy with.
You'll never have to worry about whether or not you're doing something wrong because you'll have objective data as feedback -- and numbers don't lie.
Here's how it works:
Decide which element(s) you want to tweak. (i. e. headline, image, call-to-action, etc.)
Run an A/B test of the new page vs the old page.
Measure the results.
Keep the winner and discard the loser.
Repeat until you've reached your desired conversion rate.
That's it.
This is a process that the most successful companies online are doing over and over in a never-ending cycle.
Increasing conversion rates will get more challenging over time, mainly because you start to run out of ideas for new changes. However, when your business gets millions of visitors a day, such as Amazon, just imagine how valuable a 0.01% increase in conversions is. With 1 million visitors, that's 100 new customers.
Now that you understand the process, let's dive into the specific details for implementing this in your business.
Before You Try Optimizing Your Conversion Rates
You're probably tempted to start testing different changes right away, but you'll save yourself a lot of time by going in prepared.
Sure, you can start making tweaks at random and eventually you'll get lucky and make the right guesses. But if you approach this process with a plan, you'll start seeing results sooner.
Every split testing campaign needs to have a specific goal and only one goal at a time. We're working with little details here and one landing page can only accomplish so much.
What's your goal?
Get more signups to your email list?
Generate more leads?
Get more sales of your product or service?
Pick one. You can always create more landing pages (or opt-in boxes) for your other goals as well.
Identify your ideal customer.
If you haven't created a buyer persona yet, do so now.
How can you tweak a headline to better resonate with your ideal customer if you don't know who they are?
Your buyer persona is the person you will have in mind when you test every variable. It doesn't matter what you think is a catchy headline or strong CTA -- it matters what they think.
How to Start Optimizing Your Conversion Rates
Now we're getting to the good stuff!
You know how to do it and you know why you should do it, but what do you actually do?
Since there is no one-size-fits-all solution, I'm going to offer you some tips that work for most businesses, most of the time.
The entire point of A/B testing is finding what works for your business and if you find something that goes against all conventional wisdom that's working for you -- by all means, stick with what works.
However, the following are some general guidelines that will help you get started and point you in the right direction.
Headlines
According to Copyblogger, "On average, 8 out of 10 people will read headline copy, but only 2 out of 10 will read the rest."

This is the first thing that visitors see when they land on your page and it's the one thing that most people will base their decision to convert on.
I know, it's hard to believe, but the data has proven this time and time again.
That's good news and bad news -- good news if you've got a great headline.
Since most people will only read the headline, that puts a lot of pressure on you to get it right. This is why it's so important that you understand your buyer persona.
When your persona sees your headline, do they know exactly what they're getting?
Do they have a reason to feel compelled emotionally to sign up or make a purchase?
Does your headline give your persona a reason to convert now, rather than later?
Those are the questions to ask when considering what changes to make for maximum conversions.
Copywriters always preach the "four u's" of headline writing:
Your headline should be unique
Your headline should be ultra-specific
Your headline should convey a sense of urgency
Your headline should be useful
Not every successful headline will follow all four u's, but it's a good rule of thumb to follow.
Here are some popular templates that you can test:
Are you.. Are You Interested in Cutting Your Advertising Costs in Half This Year?
How to... How to Increase Conversion Rates in Less Than 5 Minutes!
X ways to... 10 Ways to Boost Organic Traffic Right Now!
The Free Headline... Get Our FREE Guide to Managing a Web Development Team!
For an in-depth tutorial on writing headlines, read this guide from Quicksprout.
Forms
Nobody likes giving away their email address or other contact information.
Your goal is to make it as easy as possible for your persona to sign up.
Generally, less is more, so collect the least amount of information you need at that time and you can get the rest later.
Some businesses will only ask for the email address, but most companies will want to ask for the prospect's first name as well.
This really depends on what the goal of the form is. When generating leads for a service you offer, you will likely need more information to qualify leads.
The same principles of writing high-converting headlines apply to the headlines on your form as well. You will also want to test different CTAs, which you can read about below.
Here's a guide detailing how to optimize forms for higher conversion rates that I recommend reading.
The design of your form is also important. Here are some general tips:
Highlight required fields
Display hints in the fields
Choose a color for the CTA button that stands out
Make sure the fields are big enough for the required text
Your form should go well with the rest of the page and have a similar design, but you don't want it to blend in too much.
Calls to Action (CTA)
The CTA is what tells your persona what to do, whether it be to "sign up" or "buy now."
Optimizing your CTA is one of the easiest ways to boost conversions and there are a ton of small tweaks you can test.
A good call to action:
Is clear about the next action
Is appropriate to the surrounding content
Makes it easy for your persona to take prompt action
Is inviting and visible
The first thing you can do is test different types of copy. Instead of the normal "Submit", try something like "Sign Me Up" or "I'm Ready for My FREE Trial."
Also, you can test using ALL CAPS, all lowercase, Headline Capitalization, or just capitalizing the first letter of the first word.
Another easy test is the color of the button. Check out these case studies to see how the color of your CTA button can make a huge difference in conversion rates.
You should also test the location of your CTA. The rule of thumb is that your CTA should be above the fold, but that doesn't mean you shouldn't test a CTA below the fold as well. There are exceptions to every rule.
If you'd like to get more advanced, read through these 11 ways to improve your calls to action.
Design
We all know that content is king online, so that leads many businesses to neglect design.
The truth is, branding and design are very important as well.
Web design is an essential part of the user experience on your website.
However, optimizing your design for higher conversions is more than just having a modern website. That's the bare minimum.
It's actually hard to predict how your visitors will react to design changes until you test them.
For example, we found that our conversions increased when we removed our sidebar.
Here are design elements you can test to increase conversions:
Understand color psychology and test different colors
Create contrast to direct the attention of visitors to your CTA
Use high-quality photos
The options are virtually endless. Just be sure to test one thing at a time so you can pinpoint the exact element tweak that is affecting conversions.
For more ideas, take a look at these seven simple design tweaks that can increase conversions.
Free Assessment:
How does your sales & marketing measure up?
Take this free, 5-minute assessment and learn what you can start doing today to boost traffic, leads, and sales.