Subscribe
Join 40,000+ sales and marketing pros who receive our weekly newsletter.
Get the most relevant, actionable digital sales and marketing insights you need to make smarter decisions faster... all in under five minutes.
Thanks, stay tuned for our upcoming edition.
Demand Generation vs. Lead Generation: What's the Difference?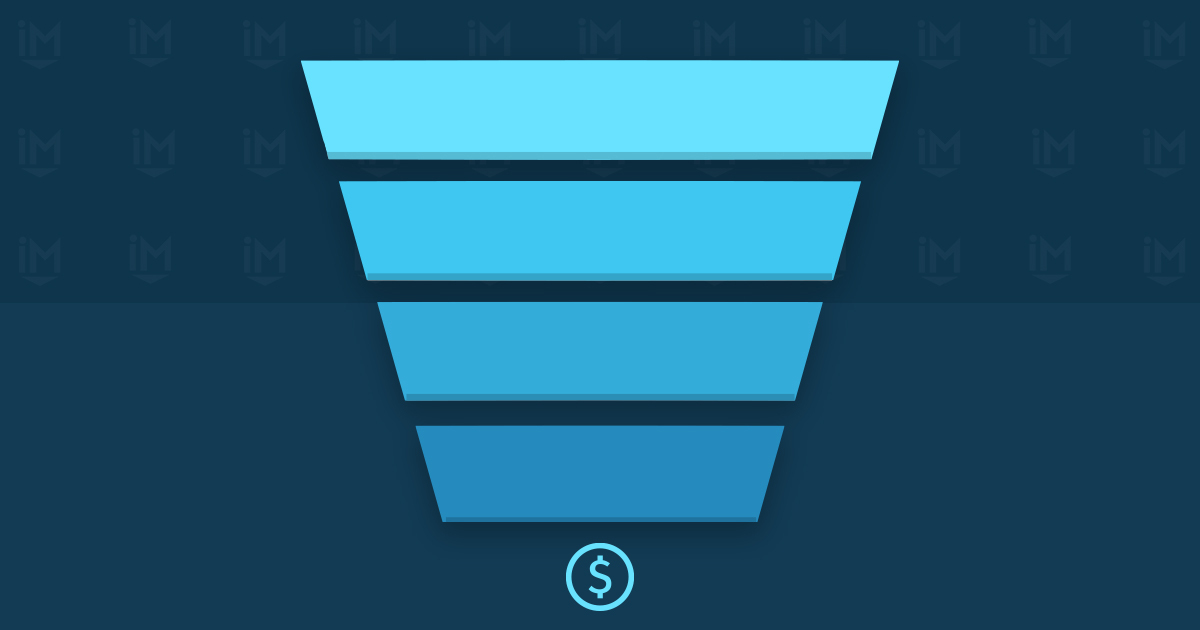 Demand generation vs. lead generation
Demand generation is a marketing tactic designed to create a need for the thing that you sell. It seeks to build awareness among your audience so that they:
Realize what their problem is.
Understand there is a better option than what they've chosen in the past.
Lead generation is the action of collecting user contact information to market to them, primarily through email, and encourage them to make a purchase.
If you're a digital marketer, it's likely you've heard the terms "demand generation" and "lead generation" thrown around — often even interchangeably.
It's gotten to the point where some are quick to say there is no difference between the two terms, but there is.
On the surface, both concepts entail building a relationship with a prospect and bringing them through the sales cycle.
The difference is that demand generation is about building awareness and interest, while lead generation is about driving someone toward sales.
Whether you're a seasoned marketer or just starting out, you may be trying to figure out what strategy is right for your business.
But let's take a step back.
Let's start with the basics of demand generation and lead generation and how they can be used on their own, then dive into how powerful they can be together.
What is demand generation?
Demand generation is all about building awareness and "want." Generating demand means making what you offer known among the people who need it and turning that awareness into excitement and interest.
Demand generation is a critical part of any marketing strategy.
It's impact is most heavily seen in the early stages of the buyer's journey or when launching new products or services, where it can:
Help people articulate their problems

Help people discover your solution as a remedy for those problems
Overall, demand generation is a complex and potentially long process aimed at the specific goal of making people know who you are.
Just as with other marketing tactics, this begins with understanding who your buyers are and where they exist online. You want to know what problems and pain points they have, and how your company can help solve them.
When your content then speaks to these needs, you begin to generate demand for your products or services.

So what can demand generation look like?
One of the most powerful channels for generating demand today is social media.
Social media platforms like Facebook, LinkedIn, and Instagram are where your audience is already having conversations. They're asking questions, expressing frustrations, and looking for recommendations.
You can create generate demand by engaging in these conversations. This may be through direct responses or simply sharing helpful content.
Speak to the pains and aspirations of your customers. Show that you understand the challenges and can help solve them.
When you engage in these conversations, you start to showcase that you're a player in that space.
You can begin to create awareness of your business and build trust and relationships with prospects — most of whom are not ready to buy at any given point in time. Demand gen is primarily focused on those who could eventually become customers down the line.
What is lead generation?

If demand generation is creating the want or need for your product or service, lead generation is the act of capturing existing demand in the market and getting those people into your marketing/sales cycle.
With lead generation, you're creating content or marketing campaigns designed to capture a prospect's contact information so you can market to them.
So what can lead generation look like?
You can generate leads through things like gated content, newsletter sign-ups, paid ads, promotions, subscriptions, and other offerings that exchange something of value for audience contact information.
For example, say you're looking to generate more business for a particular service your business offers.
One traditional way to generate leads could be to create an educational guide that gives potential buyers valuable insights and information in exchange for their email addresses or other contact information.
With this, you give people an avenue to express interest in what you have to offer, provide them with value they can appreciate, and also enable your marketing or sales team to reach out to them in the future.
To build awareness of that piece of gated content, you can place calls-to-action throughout your site or on other pieces of content, or boost your reach on social media.
Which is right for my business?
Truthfully, all businesses need both demand generation and lead generation, but it's possible both may not need active attention at the same time.
To know what you need right now, examine your data.
Marketers need to work closely with their salespeople to really understand why and how people buy from you.
Each month, look at all your closed-won deals and trace them back to their point of first contact.
What journey did they take that brought them to purchase? Did they convert on a piece of gated content, enter a nurture series, and eventually make a purchase when you sent them a special offer?
If so, thank your lead generation strategy.
Or, were they impressed by your social media thought leadership, eventually reaching out to speak to your sales team when they were ready?
That's pure demand gen.
What you see in your data will help you decide where to put your efforts for the time being.
The best strategies, however, involve integration and alignment between your demand generation and lead generation efforts.
Demand generation and lead generation complement each other

Your buyers are looking for information.
Depending on where they are in their buyer's journey, that information may need to come in a different form. This calls for a different delivery approach from your business — demand generation or lead generation.

Early on in their buyer's journey, a prospect might just be looking to understand their problem: Why can't my team at work stay organized? Or Why does my basement get flooded every spring?
These early-stage buyers are prime for demand generation tactics.
Social media content that speaks to these concerns can begin to build awareness for the solution you sell — helping a prospect go from "problem-aware" to "solution aware."
Then, as these customers start to compare options, they are better suited for lead generation tactics that can capture their contact information so they can enter a nurture series or get passed along to your sales team.
Say as part of your marketing strategy you started a weekly YouTube series focused on your area of expertise.
You know this series will hit on problems your ideal customer might be faced with, so the content will be relevant and helpful to them.
The series itself is designed to show your expertise and therefore let that viewer know you can help them. Now you've attracted them to your brand and started to build trust. They become a subscriber.
Within the videos or in the description, you might include additional resources that you've developed, such as ebooks, articles, or guides.
With this, you've given that user a reason to come to your website and learn more, increasing the trust and building the relationship.
If you notice, you haven't yet asked for contact information.
Within the pages you're leading them to from YouTube, you can start to include calls-to-action for things like gated content where the information is more exclusive, detailed, and valuable.
By attracting the customer and starting to build trust with them first, you are now in a better position to capture their contact information. After consuming so much of your content, it's also safe to assume they will be a more qualified lead.
This is demand generation and lead generation working in tandem. You're creating demand and generating leads with a seamless experience driven by helpful and timely content.
The best strategy for growing your business
While there are certainly exceptions, we've found demand generation is particularly well-suited to B2B companies.
They initiate social media conversations that speak to the pain points of their target audience. Over time, they build a relationship with this audience and those social media followers become high-quality leads.
For B2C companies, lead generation can play a bigger role. Building a vast database of leads allows them to send promotional material, newsletters, and other content that can prompt a sale.
For many companies, however, both lead generation and demand generation figure into their marketing strategies, and the line between the two can be blurry.
If you're ever in doubt as to how to use them, look at your closed-won deals. See the steps they took to buy from you. Then, determine what you need to do to replicate that experience for more and more potential customers.
This will help you determine if you need demand generation, lead generation — or both!
Always remember that the right digital marketing strategy can guide your business to exponential growth, but the wrong one will lead to stagnation.
At IMPACT, we give businesses the training, coaching, and guidance they need to ensure long-term success. If you want to learn more, take our free course: Investing in Incredible Digital Sales and Marketing Results. You'll be glad you did.
Free Assessment:
How does your sales & marketing measure up?
Take this free, 5-minute assessment and learn what you can start doing today to boost traffic, leads, and sales.