Design Must-Haves for Your Next eBook or Whitepaper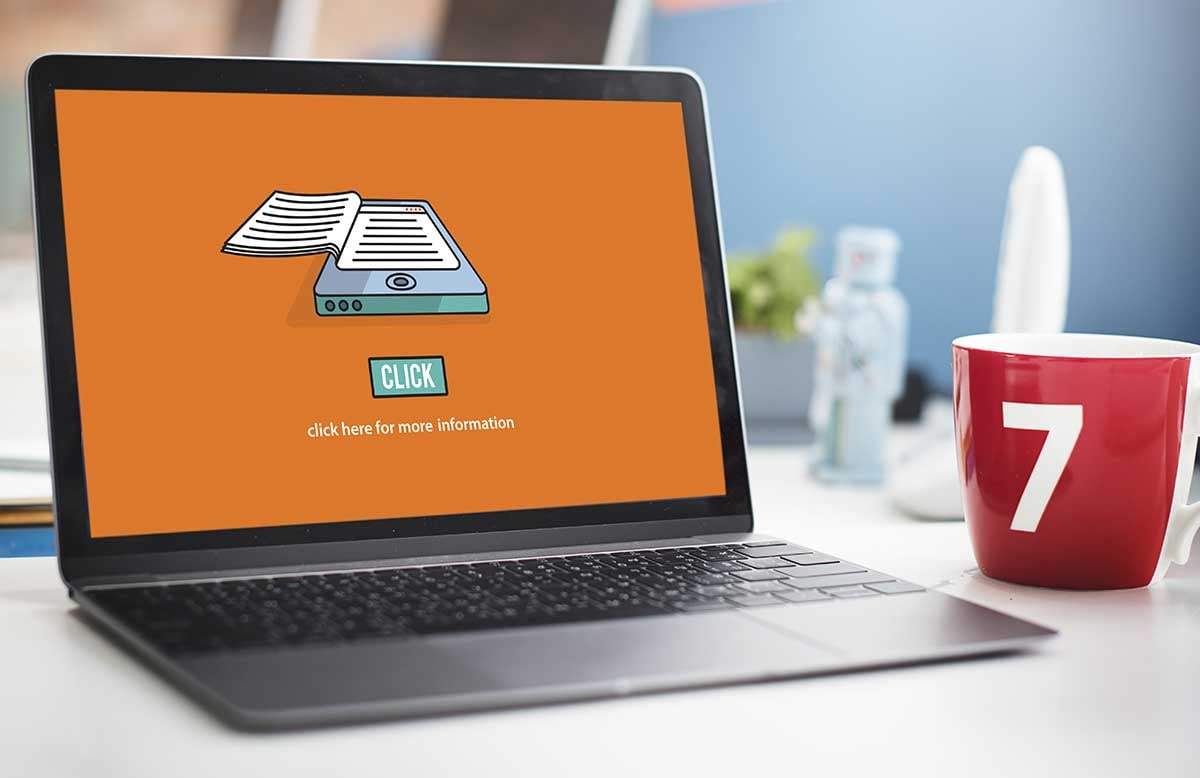 Nowadays, there has been an increasing desire to deliver educational, downloadable content to your visitors - especially in the form of an eBook. As many marketers already know, eBooks are a fantastic way to show your company's expertise on a particular subject, adding to your company's reputation and trust.
With that being said, you make sure the content we curate is top notch and answers the questions much of your target audience may have.
But then, many people make one grave mistake.
Join the IMPACT coaches for a deep dive on a new topic every month in our free virtual event series.
They disregard their eBook or whitepapers layouts, colors, font sizes, and sometimes even the cover, and launch it without a second thought.
For some, this happens because design seems unnecessary, and for others, it just comes down to the fact that design is time-consuming or isn't something they know how to do.
But ultimately, proper design can make or break the desire to read your eBook. If it has an unappealing appearance, users may choose not to download it, or worse, download it and decide not to read it at all!
To take the intimidation out of designing your next eBook, I'm going to share some tips on what design elements a high performing eBook needs and resources to help you execute on them.
An Eye-Catching Cover
Sometimes, people really do judge a book by its cover.
For many of your visitors, a short glance at your eBook cover may be the persuasive factor needed to get them downloading.
For those who are choosing to design their own cover, there are a few elements you need to keep in mind when making it.
First, you need to make sure it will look professional, this means avoiding very stocky images, or clipart that may date it. You want it to look modern and fairly timeless.
Secondly, it's important to keep in mind that your eBook cover art should be a visual representation of the content within it. So if you're writing about roofing materials to consider for your next roof replacement, a cover incorporating samples of the material would connect to the eBooks purpose the most.
Getting this right is one of the most important elements, as it helps validate that the contents of the book coincide with the image(s) and title.
The last few tips to keep in mind is to keep the title large enough so your visitors aren't squinting trying to read the text on the covers on your landing pages (which you should be including if you don't already). You don't want users looking at your eBooks visuals in confusion because they can't see the title to help explain it further!
Finally, make sure your logo is present, this way your users will remember your organization is the one they downloaded it from so they can return to your resources if they seek different information they believe you'd have.
Cover Inspiration
Here are a few companies who've nailed there eBook cover game:
An Easily Readable Layout
Before devolving into the design of the interior pages, there are a few questions you need to ask yourself.
Is this an eBook you believe most people will print or read online? Is there a fair amount of content? How is it currently organized and how much of it is there?
Answering these will help you with the next step, organizing the content so it doesn't appear too heavy or light for your readers.
If you know this eBook will be primarily read on a screen, keep your font sizes large and don't pack too much content onto one page. You can also feel more comfortable adding in images to sections as to signify individual sections.
Horizontal or vertical in this case is fine, but will ultimately depend on the length of your content, if you're writing many long paragraphs, it is more viable to use a vertical template. But content primarily referencing data and charts may benefit more from a horizontal layout.
eBooks likely to be printed should stick to a vertical layout and can have more text packed closer together throughout the pages. Images, in general, can be smaller and not as domineering so the eBook reads more like a standard book.
In both cases, make sure you choose fonts that will help with readability. This means making sure the font looks okay on a screen and well as with print. Stay away from decorative font families and utilize combinations that are distinct from each other so users can separate body text from headers.
Layout Templates and Font Pairing Resources
Here are some sites where you can purchase pre-built ebooks templates if you need them:
With the vast array of fonts across the web, making a choice can be hard. Fortunately, Design Instruct has compiled a list of the best websites to checkout when you want to see font pairings before downloading them.
Compelling Colors
Although it may seem decorative, an enticing color palette can help create a sense of unity, hierarchy, and can highlight visual cues.
You also don't need to go overboard with it. Keep your eBook to a 3-4 color design, making sure what you pick connects to your brand, helps readability, and are different yet cohesive enough to work together.
Some other rules you should stick to are:
Dark enough body text so it's easily readable from an acceptable distance.

Blue link colors (with underlines) so users know what's clickable.

Distinct header colors to help signify the start of a new section

If you place text on a background color, make sure the two contrast one another, yet don't hamper readability.
Other than keeping those rules in mind, your colors can also be used for other purposes like calling out quotes, calls-to-action, separating sections, etc.
Color Palate Resources
Since color combinations can be difficult to create on your own, here are some amazing tools that can help do it for you!
Images That Are Applicable to the Content
This one should be a given. Although, with some subjects it can be extremely challenging to decide what artwork to use, especially if what you're talking about is somewhat dry.
But don't fret! Regardless of the content, your eBook still has the potential to uses proper imagery to enhance it.
If your find yourself talking about a piece of software throughout the eBook, make sure to show images showcasing it. I can't tell you how many times people make this mistake, even on therir website!
If your talking about software, but have no images supporting it, how can users tell whether or not the software is even real? And why isn't it being shown in the first place?
But not all of us talk about subjects that utilize images with tangible items or visuals. In these cases, images that help support the main idea of the sections can help. For example, if you're discussing growing your business, a photograph of a graph increasing can help accompany the idea.
Like your cover, avoid stocky images, and try to pick the best of the ones you are searching for, this will ultimately keep the interior looking professional.
Free Image Resources
We've compiled an awesome list of 10 of the best sites to check out if you're looking to get some free stock photos that won't give you any copyright trouble.
Join the IMPACT coaches for a deep dive on a new topic every month in our free virtual event series.
Published on November 14, 2016