Do Buyer Personas Still Matter In Inbound Marketing?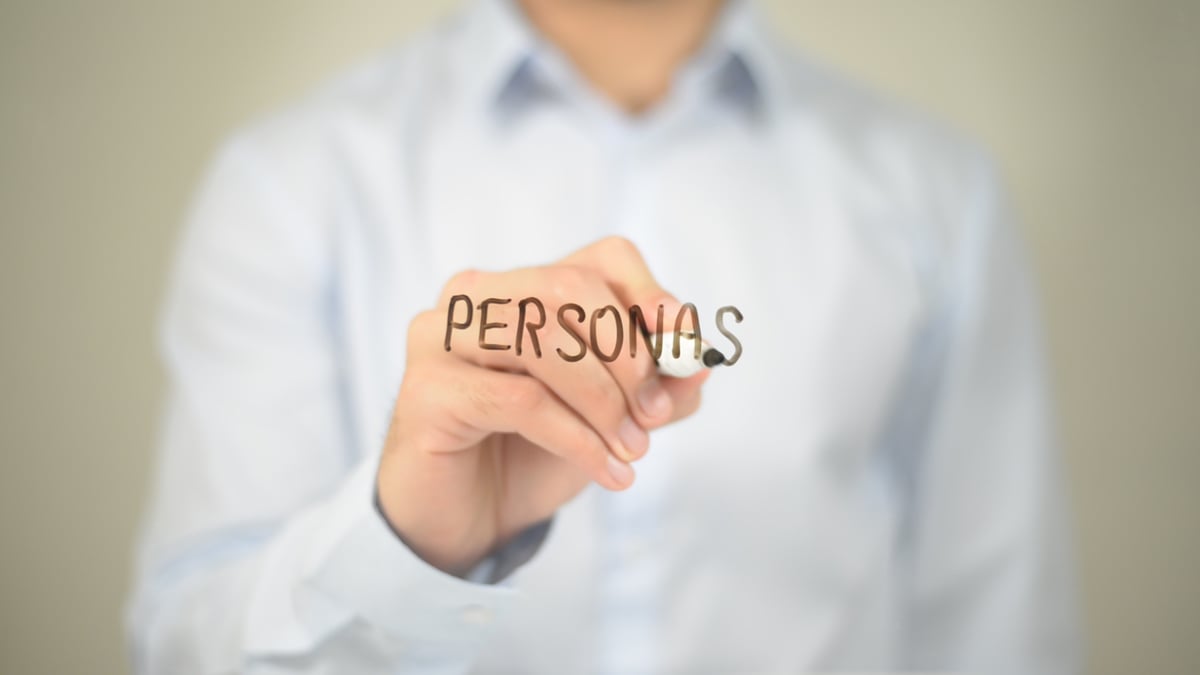 Since inbound marketing was first introduced in 2005 by HubSpot, buyer personas have been lauded as a foundational piece of any inbound marketing strategy.
A buyer persona is a fictional representation of an ideal customer. Sometimes referred to as "customer archetypes" or "audience personas," they are intended to create a complete personal and professional profile of the type of person you as a marketer want to attract and convert as a customer.
Much has been written about the process for creating buyer personas, and while there are certainly a variety of approaches, they generally boil down to a combination of interviews with customers and online research. This process usually takes weeks, but can stretch into months depending upon the pace with which interviews are scheduled and the information that comes from them is distilled.
While there is no doubt that audience research (of which buyer personas are one form) is incredibly useful to any marketer looking to create content and messaging that resonates with their prospects and compels them to engage and ultimately become a customer, there IS a problem with buyer personas.
Specifically, many marketers make the mistake of spending too much time on the exercise of creating buyer personas while allowing that process to delay their progress in other areas.
This not only means it will take longer to see concrete results from their inbound marketing efforts, it erodes buy-in for inbound amongst key decision makers in the C-suite and sales who see lots of money and time being spent on a strategy that doesn't appear to be producing any revenue for the business.
This being said, are buyer personas still relevant in inbound marketing? And if so, how should they be used?
Before I can answer this question, I first need to explain the problems that buyer personas are intended to solve.
What Purpose Do Buyer Personas Serve?
Put simply, the purpose of buyer personas is to ensure that all aspects of a company's marketing strategy stay focused on the needs of prospective customers.
A well crafted buyer persona provides details on customer pain points, goals and objectives, but also includes demographic and psychographic information that, taken together, paints a picture of a person who seems real. Many buyer personas are even given a name (think "Mary Marketer" or "Steve the SaaS buyer").
The idea is to provide marketers with a filter through which to evaluate marketing content and messaging and ensure it will resonate with the audience they are trying to reach, and to help them identify topics about which they should create content.
The Problem With Buyer Personas
Read just about any marketing book, or take a marketing class, and they will all tell you to start the process of building a marketing strategy by creating buyer personas.
Hire an agency to help with your marketing and I can almost guarantee you they'll say that creating buyer personas is the first thing they need to work on, and should be done before they start creating content.
Buyer personas sound like a no brainer, right?
Wrong.
At the risk of upsetting the marketing apple cart, I'm here to tell you that buyer personas are NOT the first thing you should work on, and they are NOT necessary to have in order to get extraordinary results from your marketing.
If you're new to inbound marketing, or you've been practicing it for a while but are not seeing results, spending a month or more creating buyer personas not only isn't going to solve your problems - it will slow you down and undermine your efforts to create critical organizational buy-in for inbound marketing.
The reality is, you don't need all of the information that buyer personas deliver to generate sales from your inbound marketing efforts.
You don't need to do extensive audience research to create content that will attract qualified leads and convert them into customers.
Believe it or not, you already have all of the audience research you need in order to see immediate results from inbound - and it can be found in the questions your customers and prospects are asking.
A Better Approach
Throughout the course of the day, you and the people you work with field questions from the people you serve. These questions come in many forms:
Emails or a phone calls from a customer

The conversations your sales team is having with prospects

Live chat conversations on your website and submissions on your website contact forms

Comments and questions on your social media posts or pages
It's pretty safe to assume that if one person is asking a question directly to you, there are tens if not hundreds or thousands more asking that same question on Google or another search engine.
Creating content that answers these questions has three important benefits:
It improves the chances that your business will be found online: If someone Googles "how much does applicant tracking software cost" and you happen to have a blog or article with that exact title that answers the question, odds are it will rank at or near the top of the search engine results pages.
It naturally attracts qualified leads: The questions that your customer and prospects are asking are indicative of a person who is actively engaged in the purchasing process for whatever it is that you sell. When you create content that answers these questions, it will attract others who are doing research for a similar purchase as opposed to prospects who meet your targeted demographic profile but are not currently looking to buy.
It can help shorten the sales cycle: The quickest way to get results from inbound marketing is to create content that is useful to your sales team and then empower them to use it in the sales process. Content that answers customer questions does exactly this by providing your sales team with an easy way to respond to the questions they commonly get.
This concept of answering the questions that your customers are asking is not a new one. Marcus Sheridan described it in detail in his book They Ask, You Answer and it has since been used successfully by a number of businesses (including Yale Appliance, AIS, Mazzella Companies, and West Roofing) to get extraordinary inbound marketing results.
I'm talking hockey stick growth in traffic, leads and sales in every single one of these cases.
If you read They Ask, You Answer or you dig into the stories of these four companies, you'll see incredible organizational commitment to content creation and answering customer and prospect questions, but you WON'T see buyer personas.
The Bottom Line
Over time, the information you gather by obsessively listening to, and answering, prospect and customer questions will itself provide you with most of what buyer persona research would without slowing down your progress or delaying ROI.
So in a way, I guess you could say buyer personas are still relevant to inbound marketing, but they've just taken another form - questions and answers - and the companies that commit themselves to being the best listeners and teachers will see the best results from their inbound marketing efforts.
Free Assessment:
How does your sales & marketing measure up?
Take this free, 5-minute assessment and learn what you can start doing today to boost traffic, leads, and sales.