The effect of coronavirus (COVID-19) on Google Ads and paid advertising overall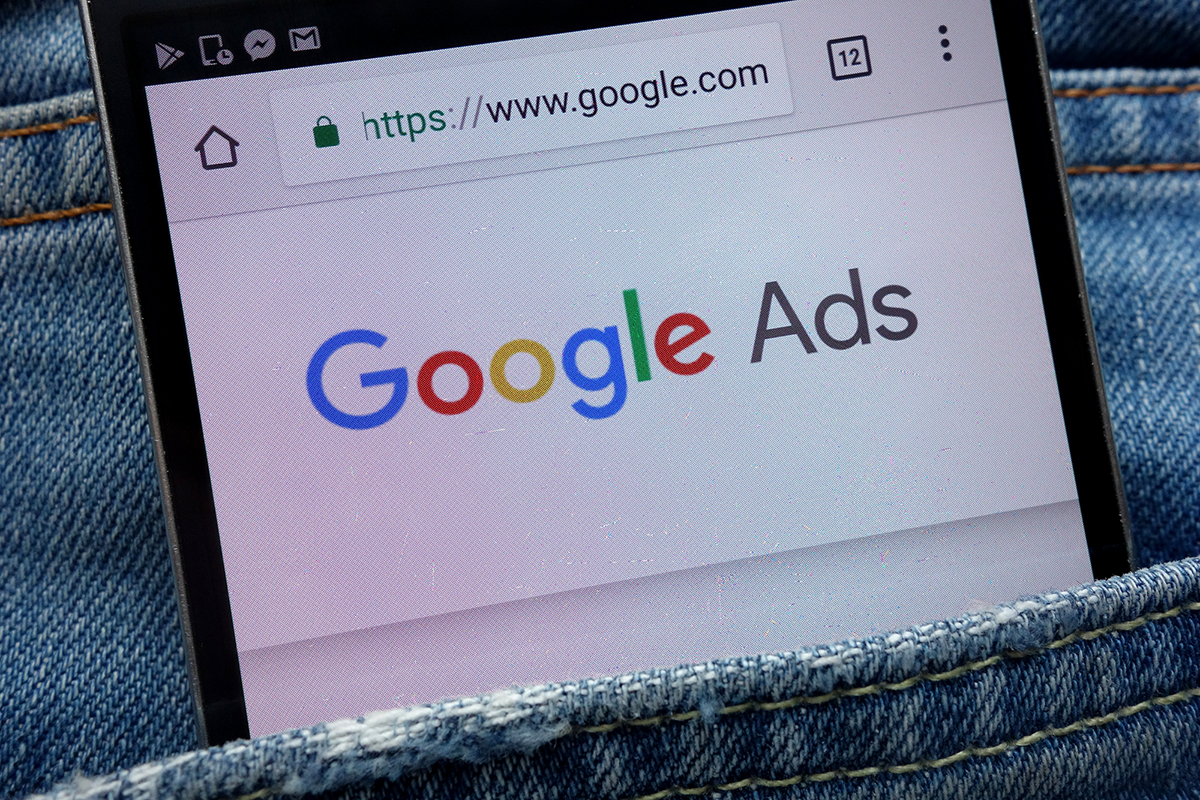 In just a couple of months, the COVID-19 (coronavirus) pandemic has changed nearly everything about our world — and inevitably, that means the Google universe as well.
With the economic downturn, consumers have less money to spend, and new words and search terms have originated — everything from quarantining to social distancing.
Google Trends has an ongoing coronavirus insights page that offers a window into what people are looking for specifically.
Searches for state unemployment phone numbers, for example, is way up, as is "how to make a face mask with a bandana."
According to Google, since the first week of February, searches for coronavirus increased by 260% globally as well.
But how exactly has this worldwide phenomenon affected Google ads?
Businesses all over the world have seen a shift in consumer behavior, which in turn affects Pay Per Click (PPC) advertising.
According to Wordstream, conversion rates were down 21% in the three weeks following the outbreak of the pandemic. And according to a study from IAB, digital spend for the March-to-June period will be down 33%.
Let's take a deeper look.
Key consumer trends in Google Ads since the start of COVID-19
Like most things in the advertising and marketing world, the effects of COVID-19 have been varied. Regardless of your company's specifics, however, there are some greater trends emerging among consumers. Here are some of the key changes seen since the pandemic broke out that brands and marketers should take note of.
New consumer concerns:
Google has said that there are five main shifts in consumer behavior affecting search.

Assembling critical information
Discovering new connections
Adjusting to changes in their routines
Praising everyday heroes
Taking care of themselves and others
Insight: I recommend brainstorming with your team on how you can leverage these shifts in consumer behavior to not only support your customer base, but also inspire them and show them that you genuinely care through your content or services.
It's not necessarily about making money, but you can use these shifts to expand your social reach, create a new pillar for your brand, and start to stand out amongst your competition.
Increased night searches:
People are searching more at night leading to increases in impressions during these hours.
Insight: While in the past, late nights searches have yielded lower conversion rates, we are living in a whole new world.
I would definitely recommend running your ads during off business hours, even if it's only with a small budget.
While folks are searching in the late hours, this will give you an opportunity to build awareness and then retarget them (bidding to show your ad to users who've seen or interacted with you ad before) when they come back to search again. This could increase your overall conversion rate.
Misleading intent:
Many keyword volumes have increased, which can cause confusion with some campaigns.
You may see an increase in searches around airline flights, for example, but really those people are looking for cancellation info, which can lead to wasted money in a PPC campaign.
Insight: Now, more than ever it is essential to pay close attention to your Google Ads account. Depending on your budget, I always suggest checking in on the account 2-3 times a week, but during the current landscape, I would suggest checking on the account daily if possible.
To avoid wasting money on irrelevant searches, review the search terms report and mark any misleading or undesirable keywords as a negative keyword. This will tell Google not to show your ads for searches containing those keywords.
A focus on COVID-19 response:
Consumers are paying attention to how companies respond to COVID-19. According to one survey, 84% of US consumers say how companies act during the current situation will affect their loyalty moving forward.
Insight: This one is kind of a no-brainer but it's really important during this crisis to be as responsive to your prospect's and customer's needs.
This includes answering the phone, responding to emails, posting updates on your website, keeping Google My Business updated and and keeping your database informed.
Dropping the ball in this area could lead not only to immediate backlash but also an negative post COVID-19 comeback.
I share these key changes so you can respond and pivot your Google Ads accounts, as well as all your marketing efforts as necessary.
These are very trying and uncertain times. By taking time to understand the data that's been collected and the trends that are appearing, you are giving your business a fighting chance for what will hopefully be a speedy recovery.
How COVID-19 is effecting Google advertisers by industry
While above many of the shifts in consumer behavior may suggest negative changes in your ad performance, some industries have actually seen an upswing in PPC performance since the outbreak, according to Wordstream data.
Below is a breakdown of the effects of the current situation, by industry:
Nonprofits: People are looking to help, and that generosity is flowing to nonprofits and resulting in higher search volumes. Charitable groups have seen a 23% increase in search ad conversions.
Health and medical: As face masks and frequent hand washing have become the norm, people are searching for ways to protect themselves from the virus. Pharmaceuticals alone have seen a 47% search ad conversion rate increase.
Business management: With more and more people working from home, companies are figuring out how to restructure and do business online. Search conversion rates for packing and shipping supplies has increased by a whopping 107%.
Finance: Although the markets are down, people are still seeking assistance. In the finance sector, CPC has decreased while some have seen CTRs and CVRs increase.
Beauty and personal care: With lots of extra time and many salons closed, people are looking for DIY self-care — plus hand sanitizer and other necessities. Spa care, for example, has seen a 41% CVR increase.

Streaming media — With so much extra time at home, people are searching for entertainment. On demand media search conversion rates have spiked 102%.
Greetings, gifts and flowers — As social distancing abounds, people are finding other ways to show affection and love. Searches for bouquets have seen a 43% conversion rate increase.
Other industries, however, haven't fared so well. These 7 industries have been hit the hardest:
Travel and tourism — With stay at home orders in place all over the world, travel businesses are seeing drastically lower conversions. Vacation packages saw a 50% conversion drop.
Bars and restaurants — While many restaurants remain open for takeout, searches have still decreased. Bars and nightclubs saw a 57% drop in CVR.
Live entertainment — Since social distancing prohibits large gatherings, live entertainment is all but impossible for the time being. Conversion rates have dropped 30%.
Conferences — Again, most large events or conferences have had to cancel, and they've seen a 33% drop in conversions.
Sports and fitness — WIth gyms closed and sports leagues cancelled, conversions are down. Now people are actually starting to look for sports programs and camps, however, in preparation for quarantine ending. For sports events, however, conversions are down 74%.
Building and construction — With seasonal CPC costs starting to rise, conversion rates are falling as many job sites close or people are hesitant to invest.
Industrial and manufacturing — With many industries hurting, the CPC has gone up while search traffic and conversions have decreased.
If you are a marketer in any of the industries noted above and are already advertising on Google, now is the time to review and potentially scale your Ads account.
Take some time to dig into what campaigns are working well. If you can see some upward movement in the account, go ahead and feed the campaign with as much budget as you can spare.
If you are not advertising currently, now is the time to consider getting started.
One or two simple campaigns for those in these industries that are doing well could yield stellar results with even a smaller budget.
What's next? How to prosper on the other side of COVID-19 with Google Ads
As a Google Ads specialist and someone who is deep in the trenches of many accounts, I have noticed a few things over the past two months.
The conversations with our clients shifted from talks of excitement and growth to really tough conversations about scaling back and fear.
Some clients jumped ship and stopped ads all together, while others dug into the data to find the best solution.
By taking the time to research what's going on, analyze the data and trends and set realistic goals and expectations, you can stay afloat during this chaotic time.
My hope is that by presenting you with the data, you will be able to use it to propel your business through this mess and out on the other side, stronger and more equipped to succeed than ever before.
If you are currently advertising on Google, I encourage you to take some extra time to review your account to see what new opportunities there are or what campaigns you should pull back on.
As I mentioned above, there are opportunities for growth as well as areas for potential wasted spend; you just need to take the time to understand what's going on.
If you are using an agency to manage your Google Ads, reach out and schedule a call with them to review data for the past 90 days and talk about a strategy for moving forward.
Taking time to protect your account, or to properly scale it could be the difference between getting by and thriving in a post COVID-19 world.
Those who bury their heads in the sand and just hope for the best are going to have a tougher time recovering. They may have wasted a lot of money or missed out on a potential uptick in customers.
However, those who spend the time now revising their strategy and making the appropriate changes (whether that is scaling back or putting the pedal to the metal) will be in prime shape as the economy starts to recover.
If you have questions or concerns or want to share your Google Ads experience during the pandemic, hit me up on IMPACT Elite. I would love to have a conversation and help in any way I can.
Free: Assessment
Does your website build trust with buyers and bring in revenue?
Take this free 6 question assessment and learn how your website can start living up to its potential.
Score My Website
Free: Assessment
Does your website build trust with buyers and bring in revenue?
Take this free 6 question assessment and learn how your website can start living up to its potential.
Published on May 18, 2020